The Play Kit + 1-Pack Giant Coloring Sheets
Award-winning Play Table and set of Play Chairs that's sized perfectly for little ones to create, learn, snack and socialize.
best seller, bestseller, kids desk, kids table, playroom, furniture for toddlers play room, children s table, table, desk, toddler chair and table, chair and table, playkit, the playkit, drawing, art, coloring book, paper, drawibg shhet, drawing, gcs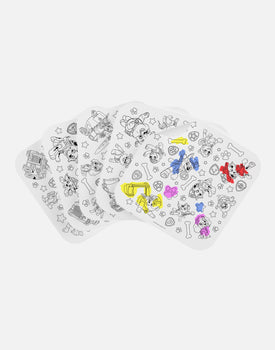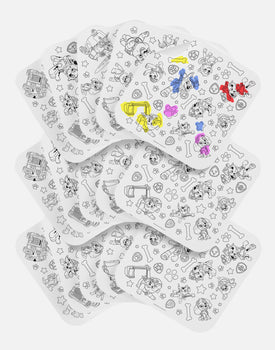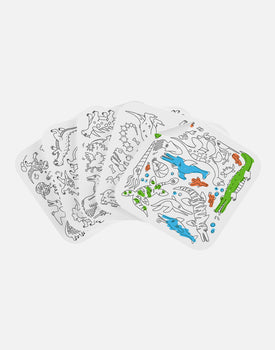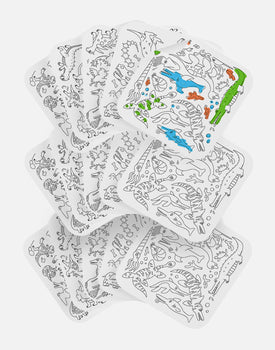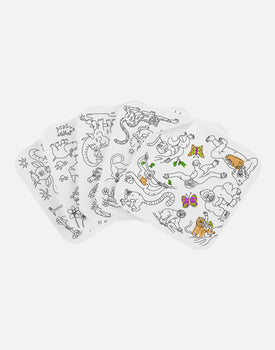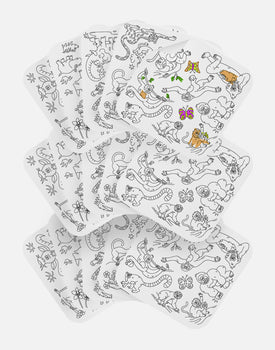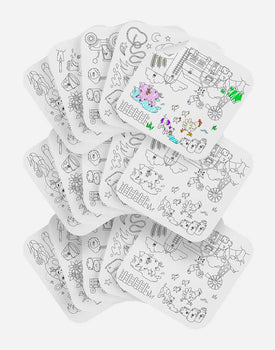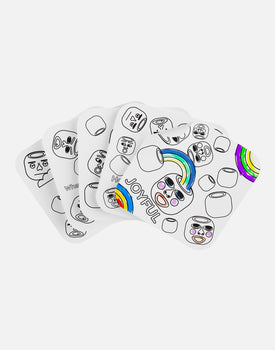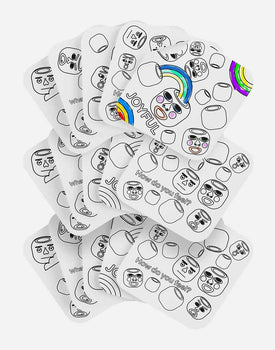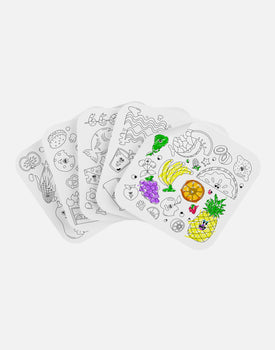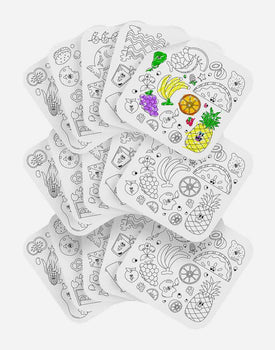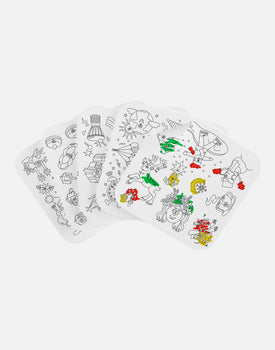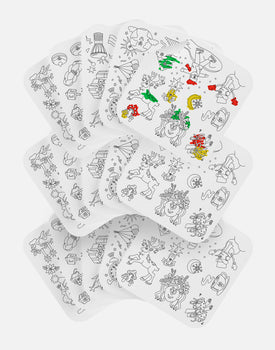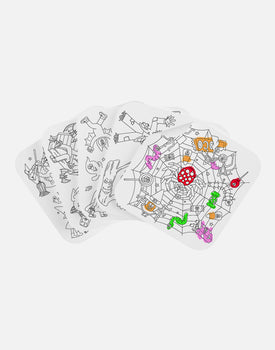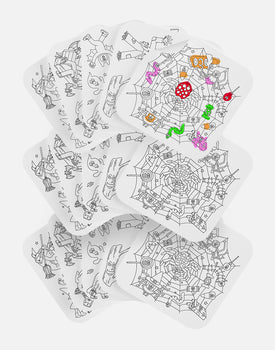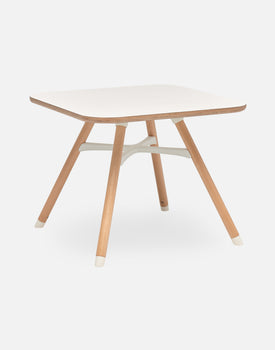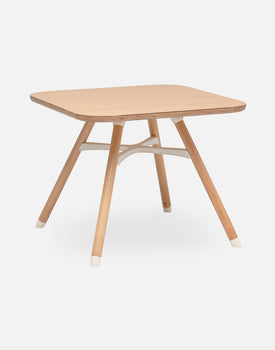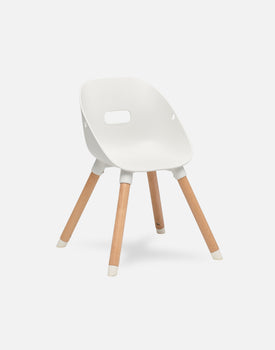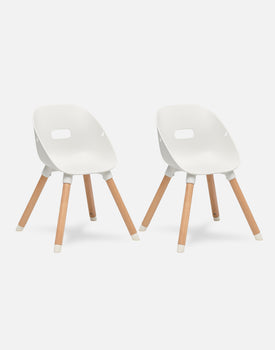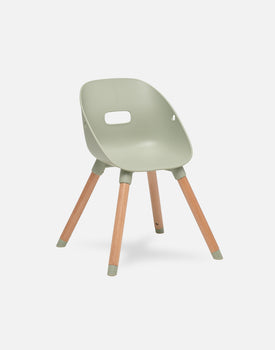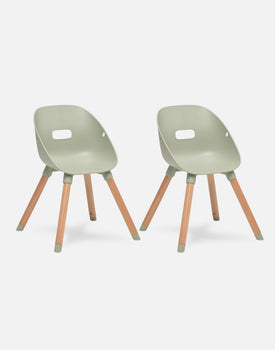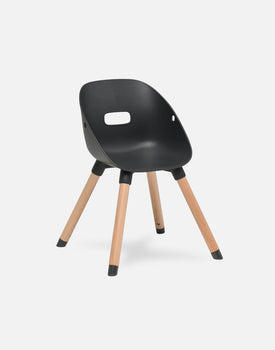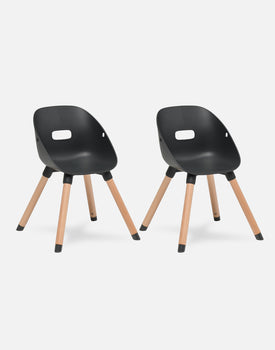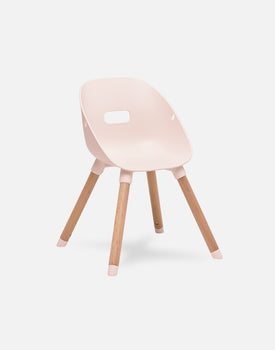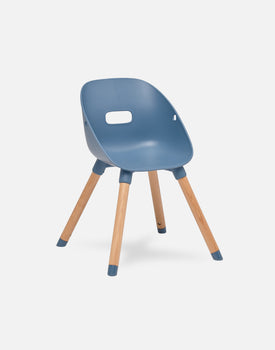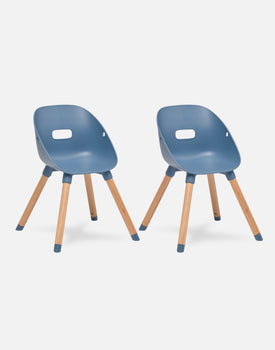 Product Details

Dimensions: The Play Table: 23 ⅝ x 23 ⅝ x 19 ⅛ in, The Play Chair: 16 x 16 x 23 in, Giant Coloring Sheets: 23 x 23 in
Weight: The Play Table: 16.9 lbs, The Play Chair: 5 lbs
Materials: Play Table + Play Chair Legs: Sustainably sourced FSC Certified beech wood, Play Chair Seat: Non-toxic plastic, Giant Coloring Sheets: Paper
Age: 12mo.+

Safety: all Lalo products meet and exceed ASTM safety standards and are prop 65 compliant.
Cleaning & Care

Table + seat: Use a wet sponge and mild dish soap to wipe the surfaces.
Assembly + FAQ

Product FAQ's: View [https://help.meetlalo.com/category/3yq54sbveo-the-play-kit~here~_blank]
Instructions: [https://files.helpdocs.io/jk5bh8o3ki/other/1643045014203/the-play-table-manual-7-21-20-final.pdf~Click-to-download~_blank]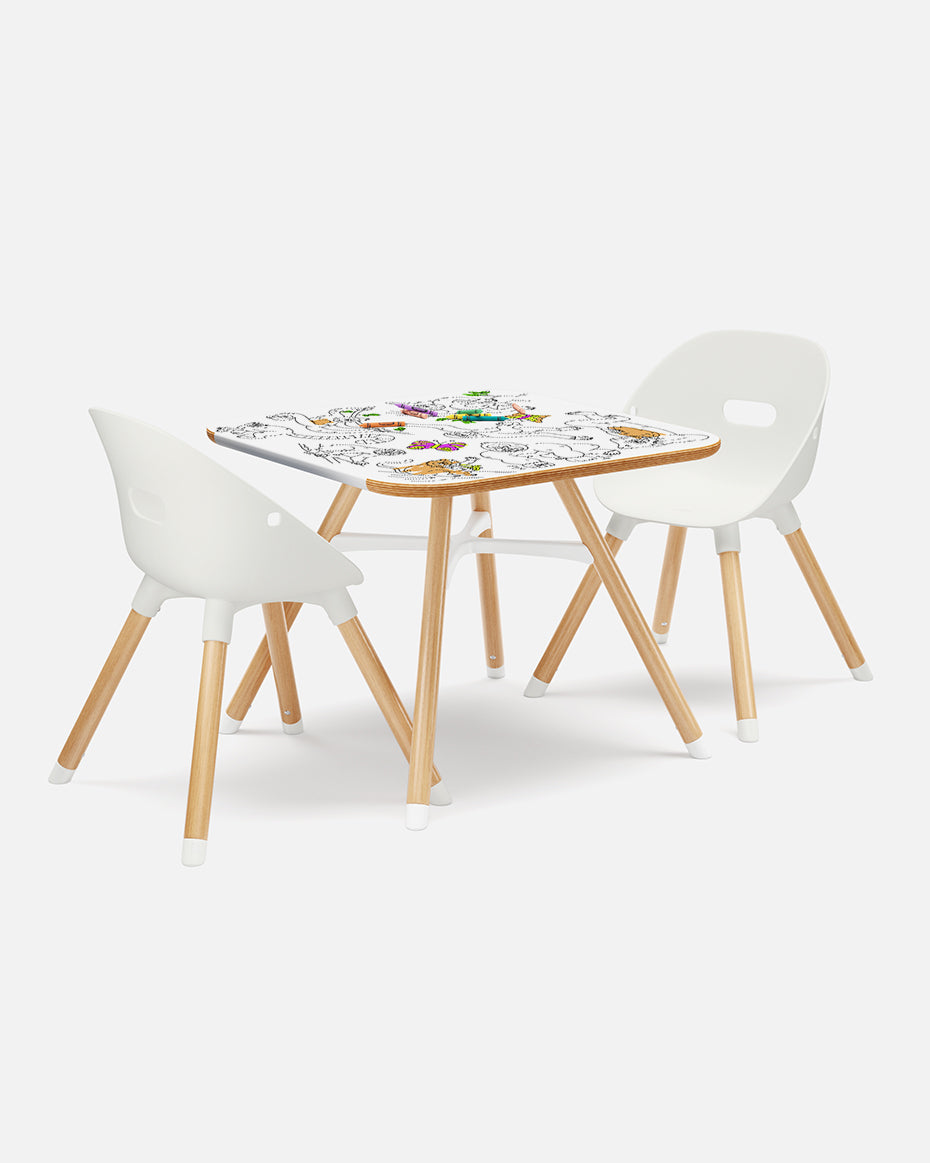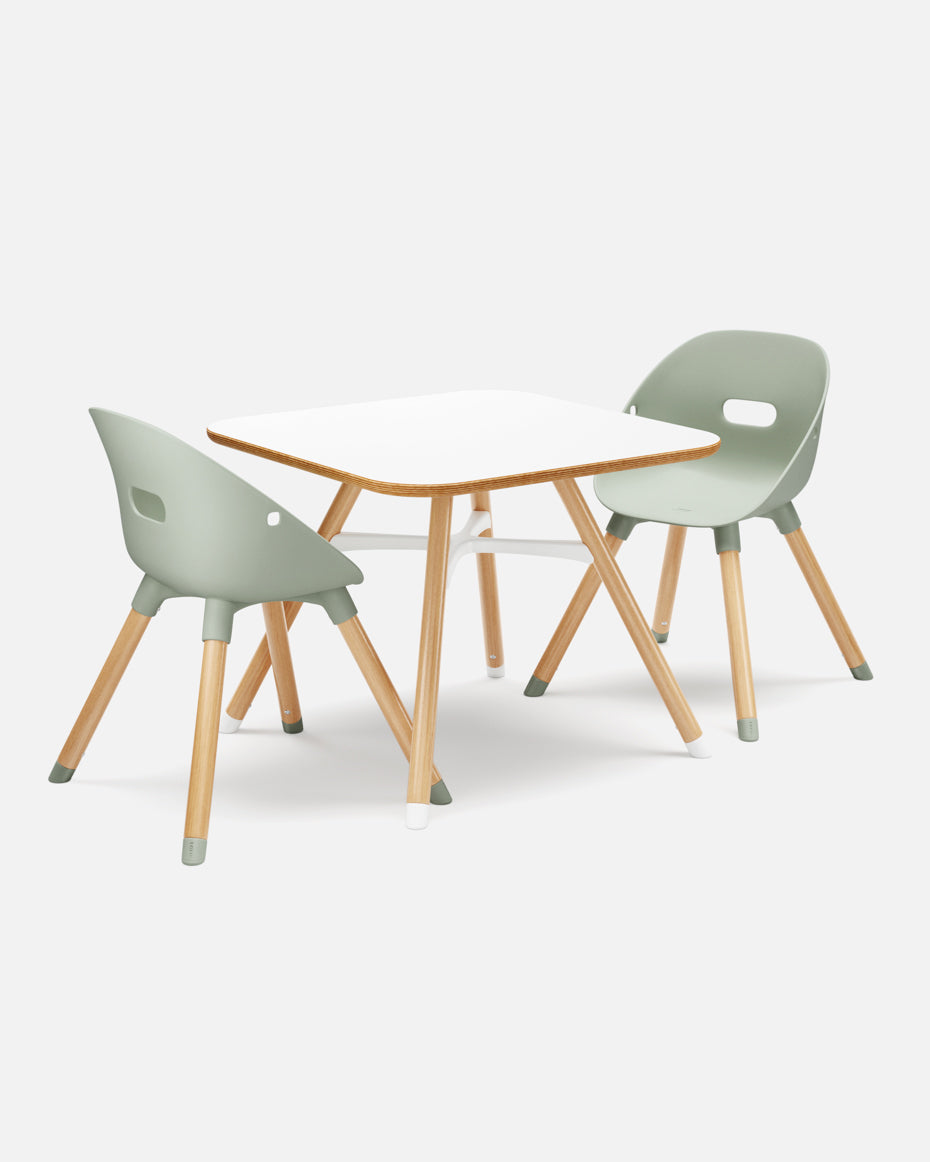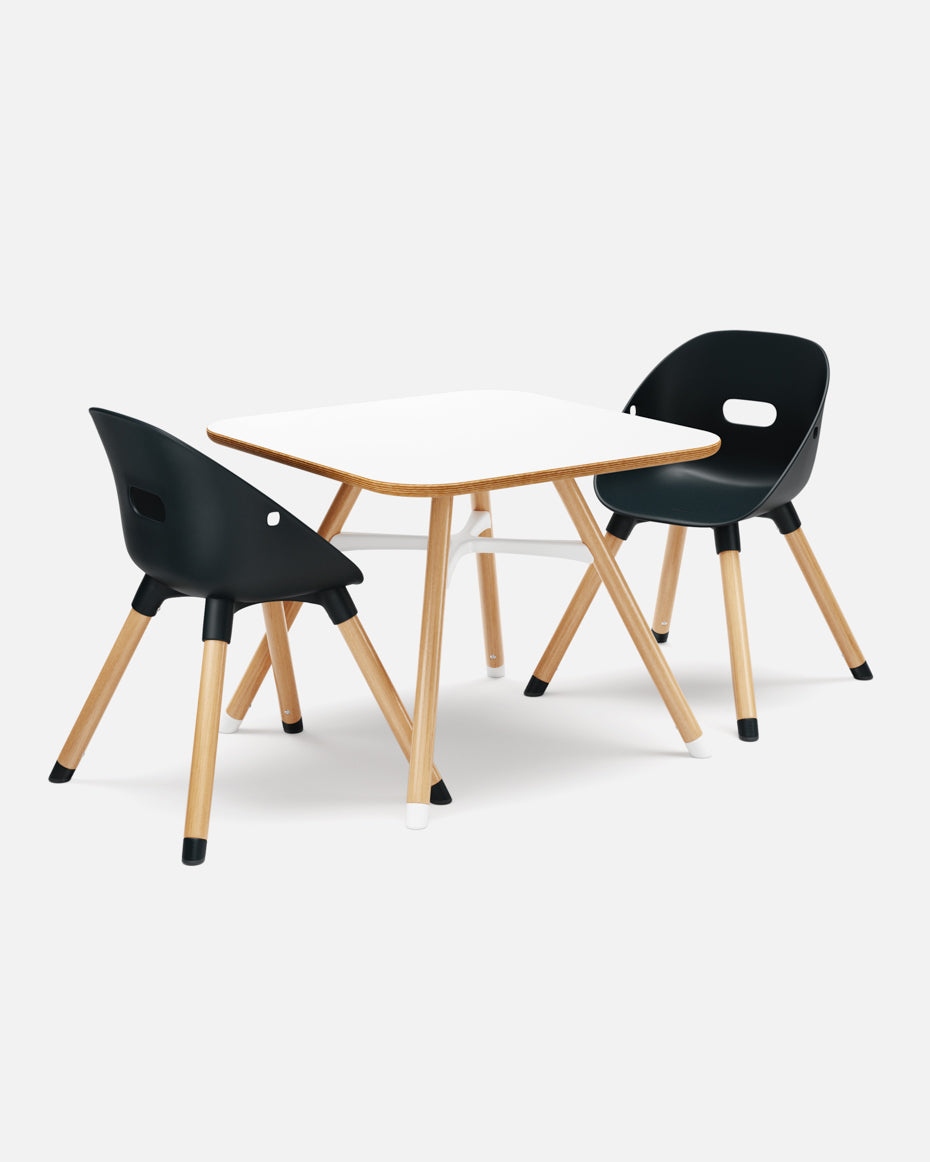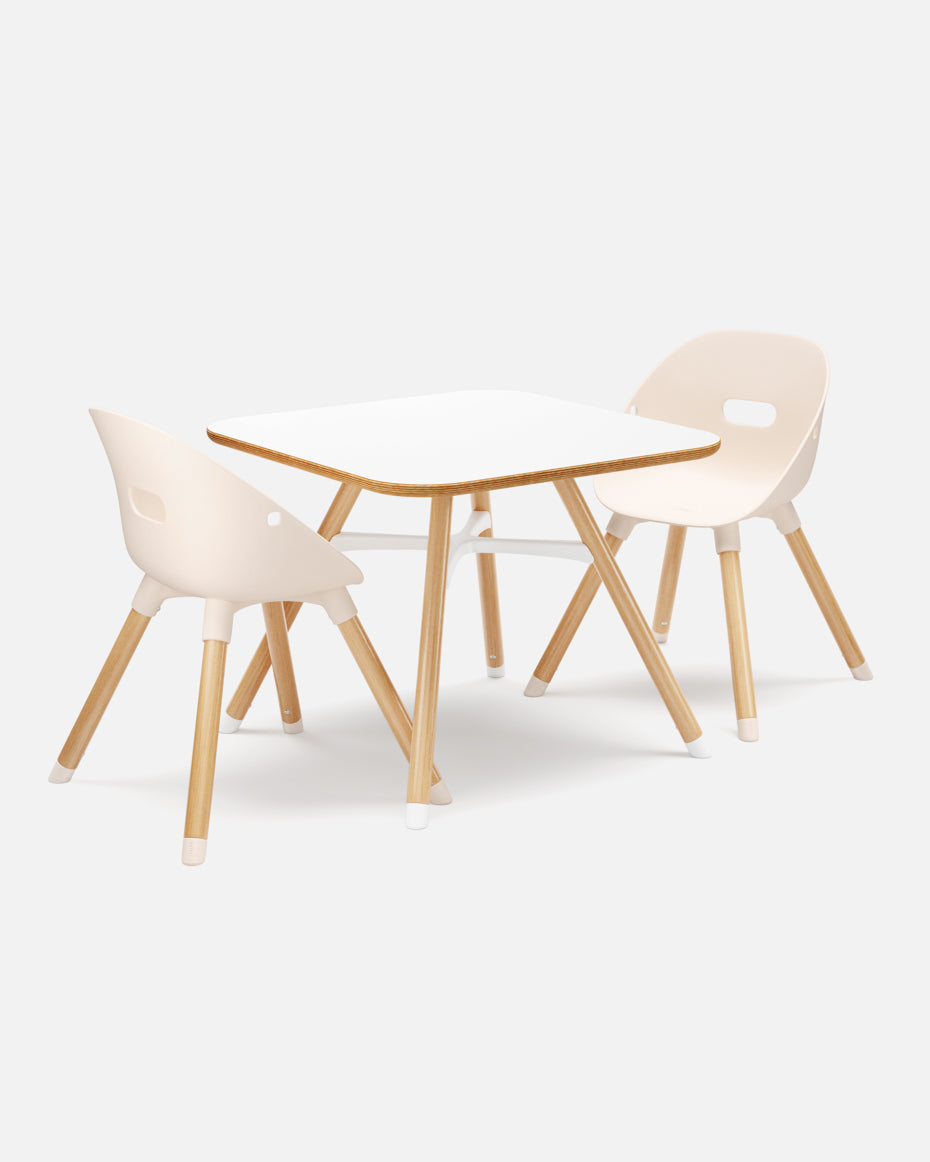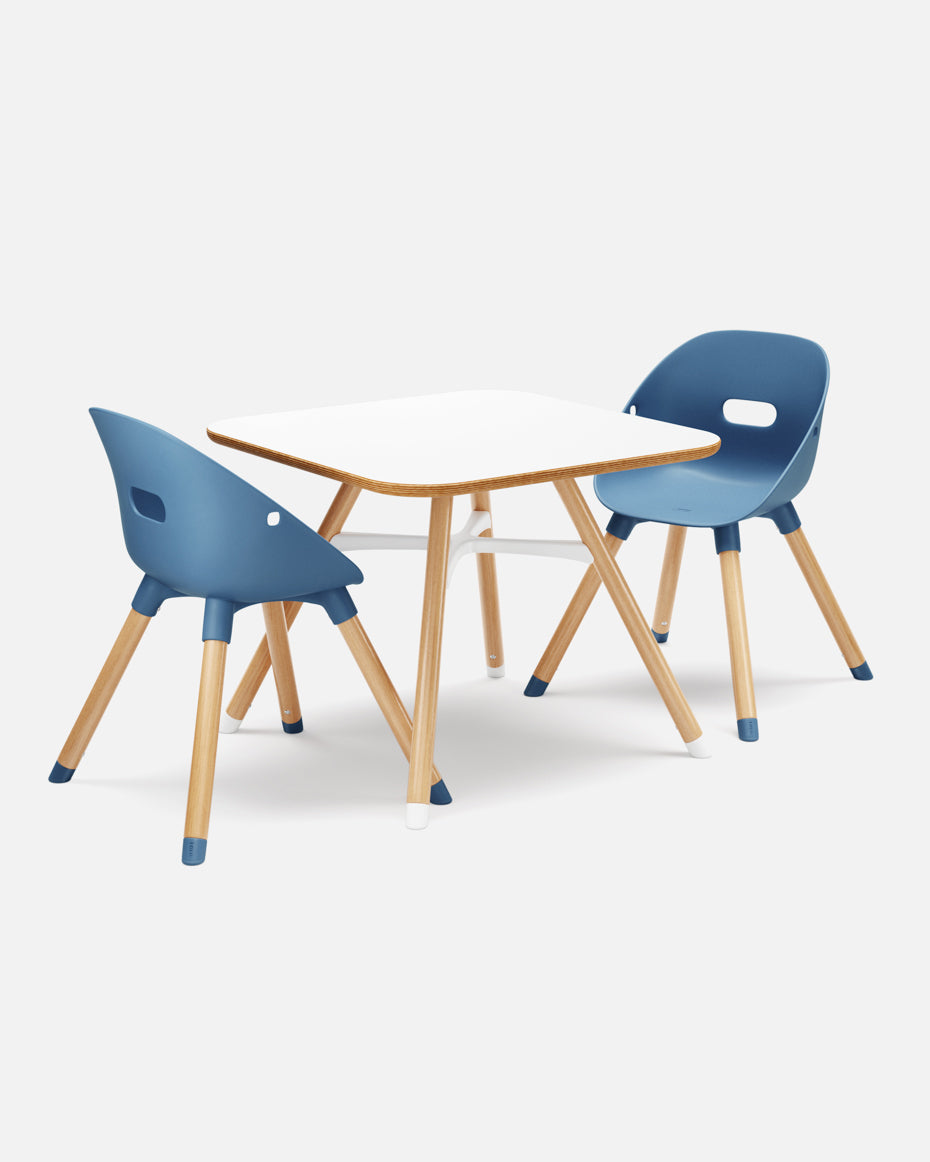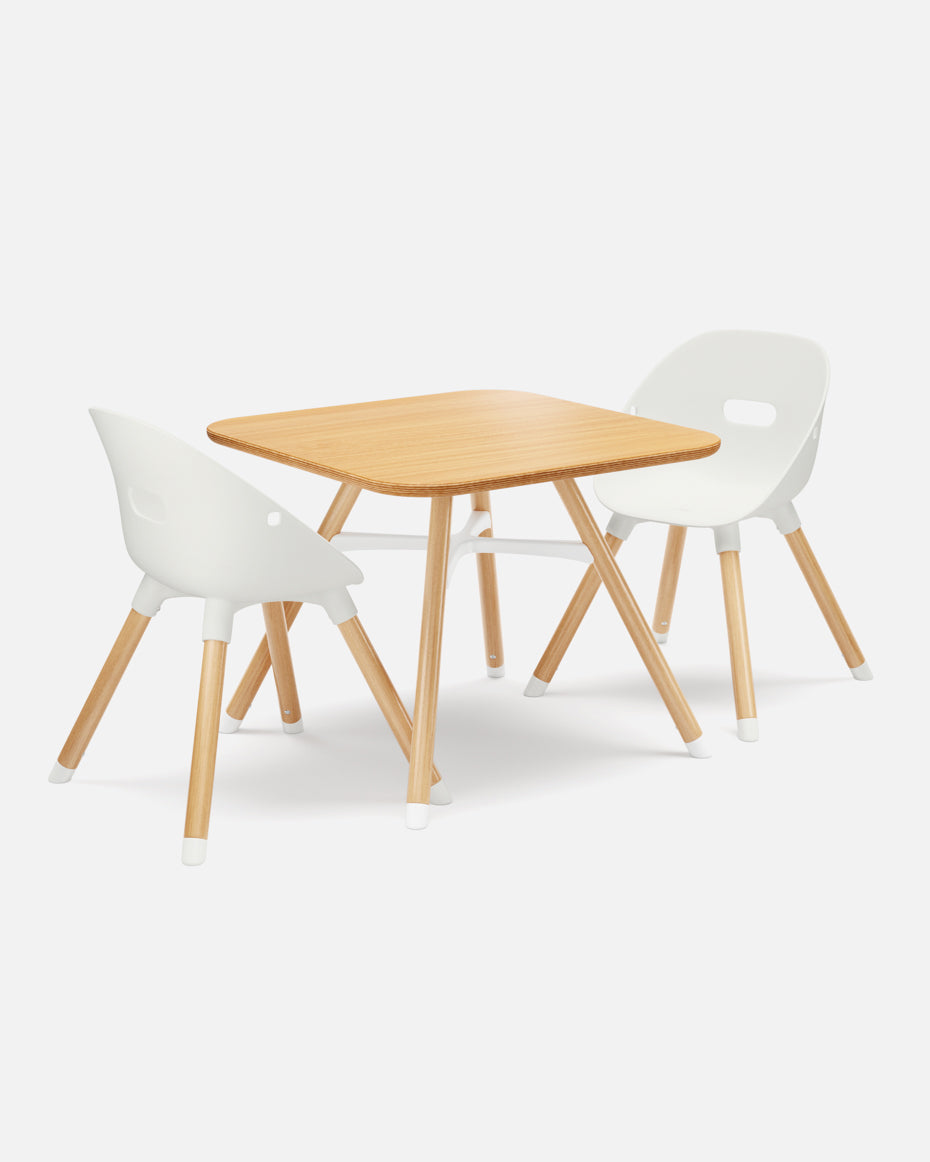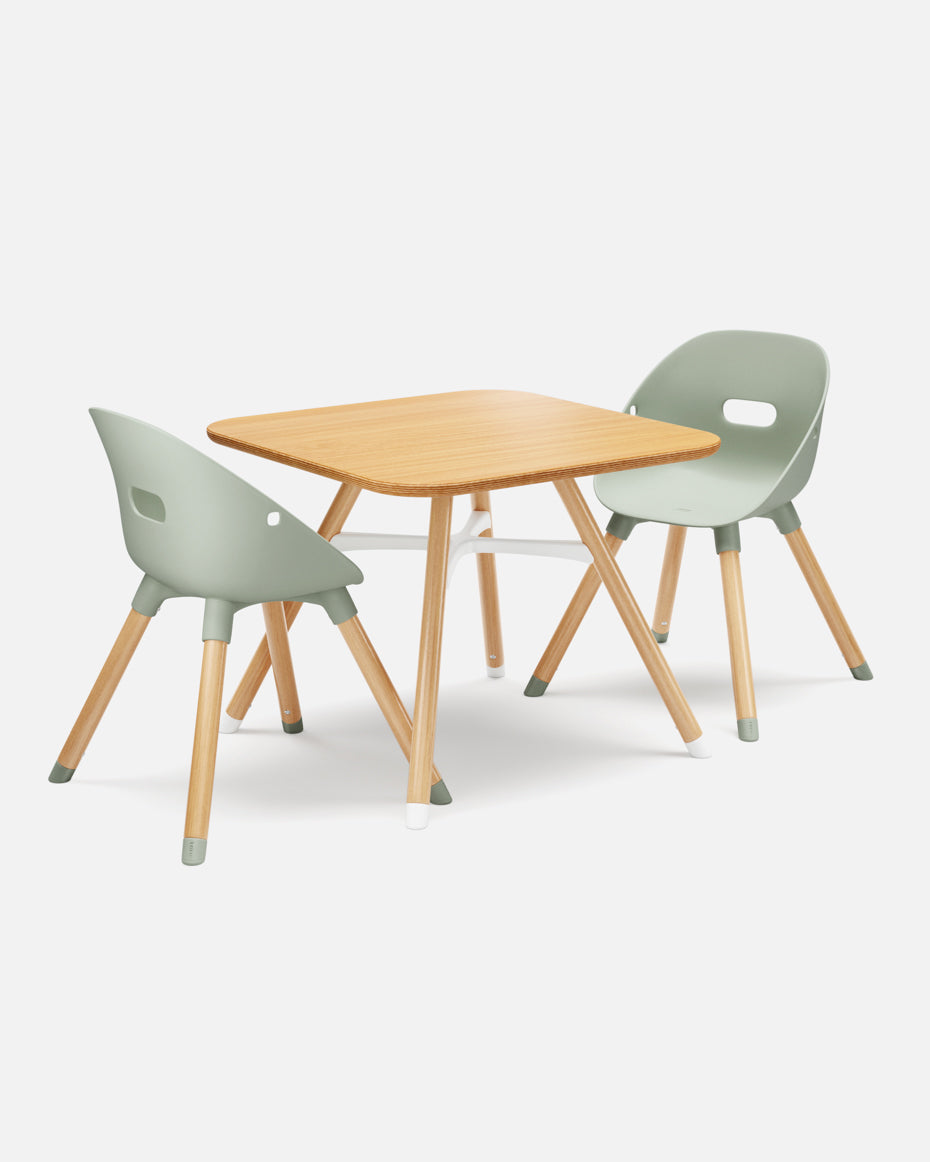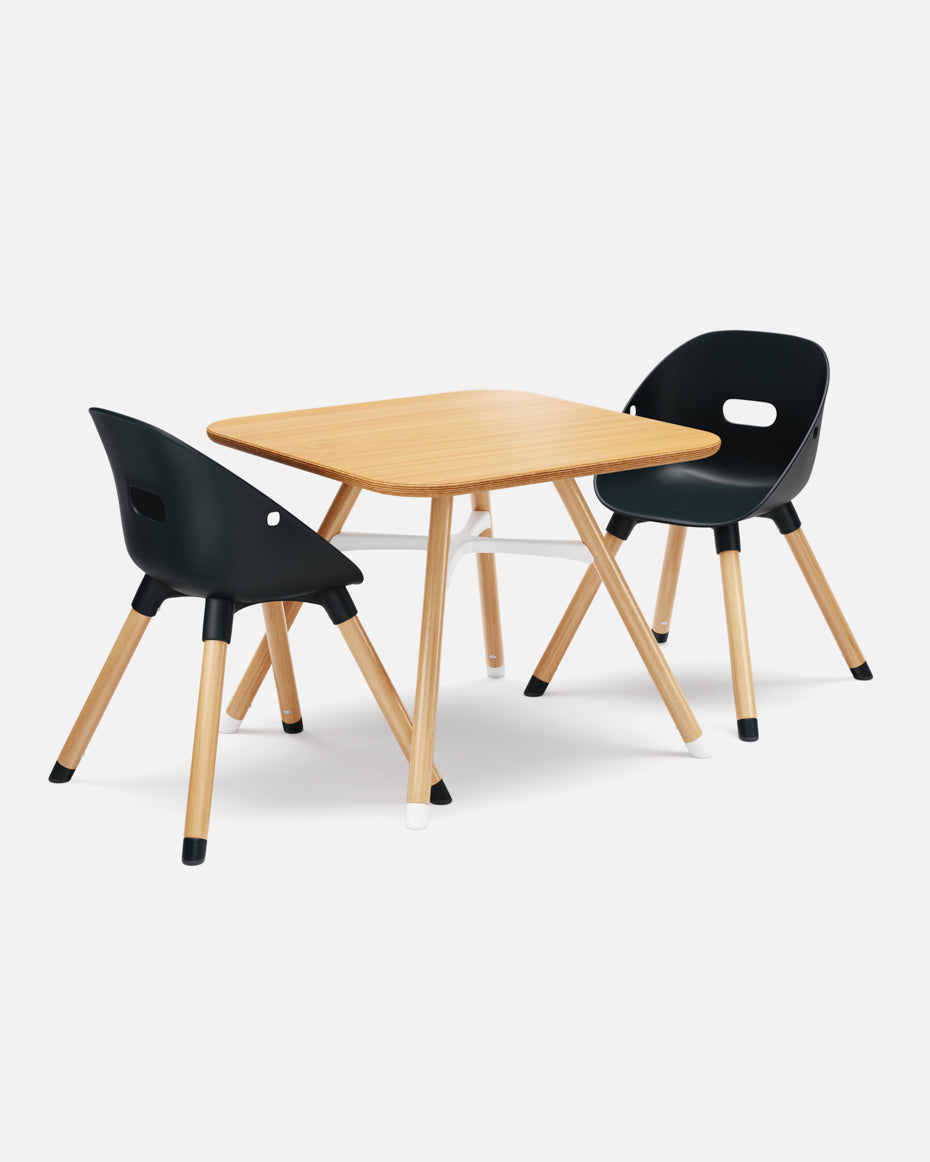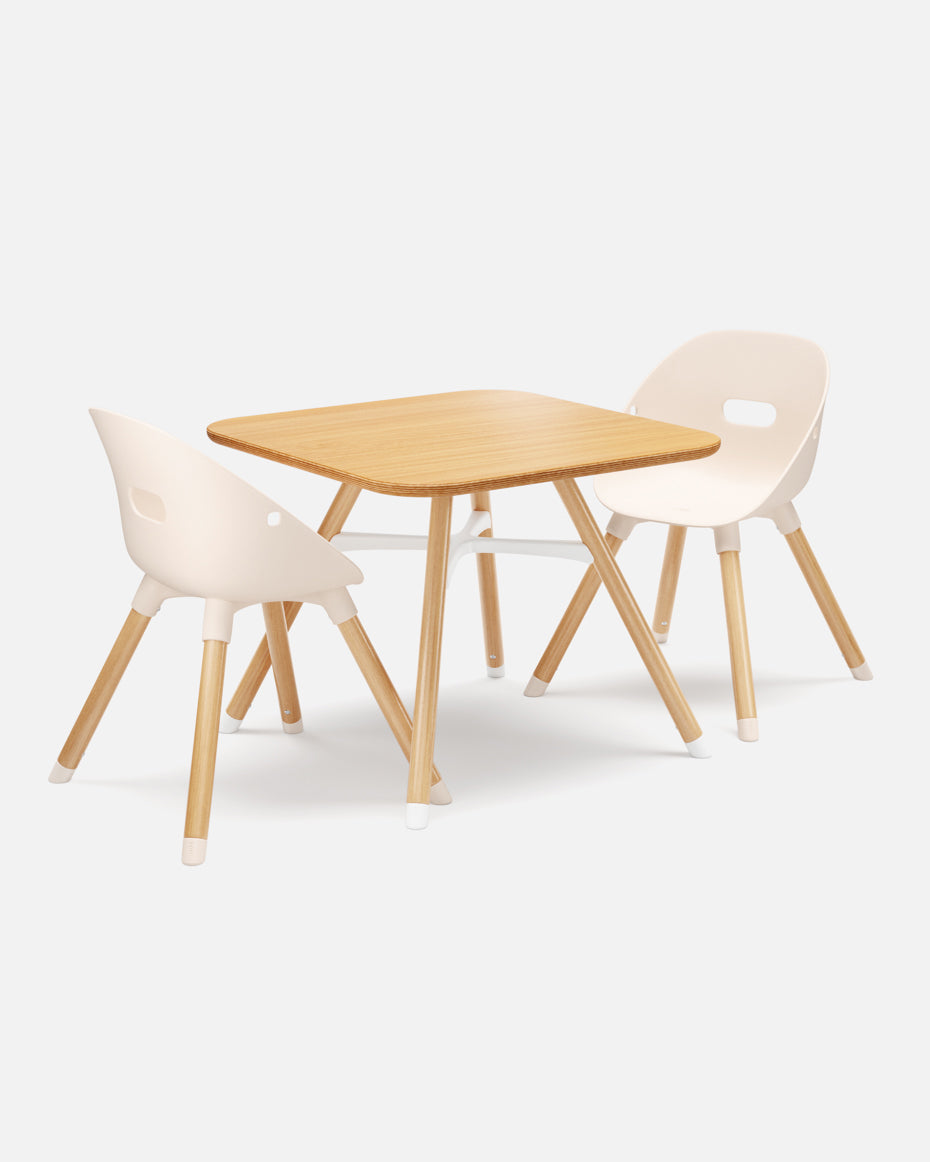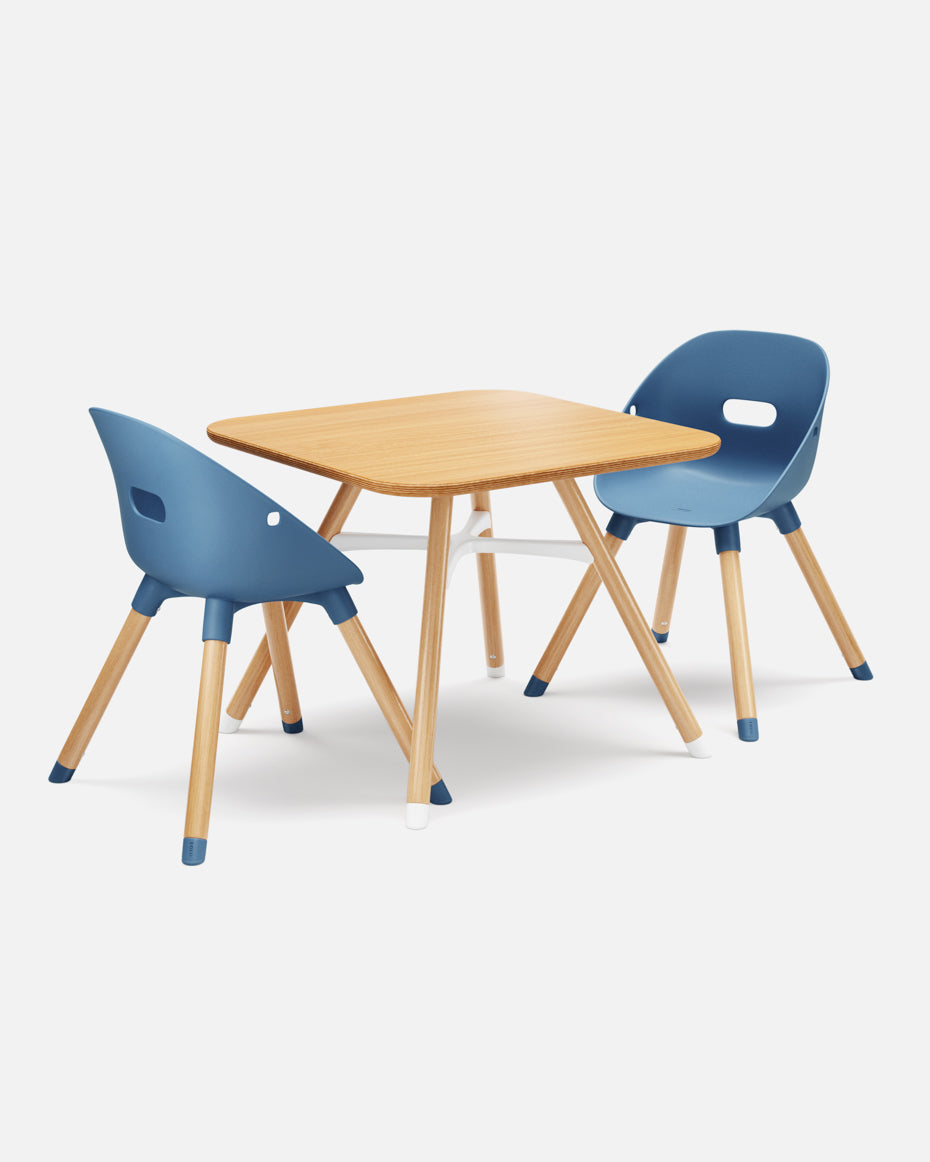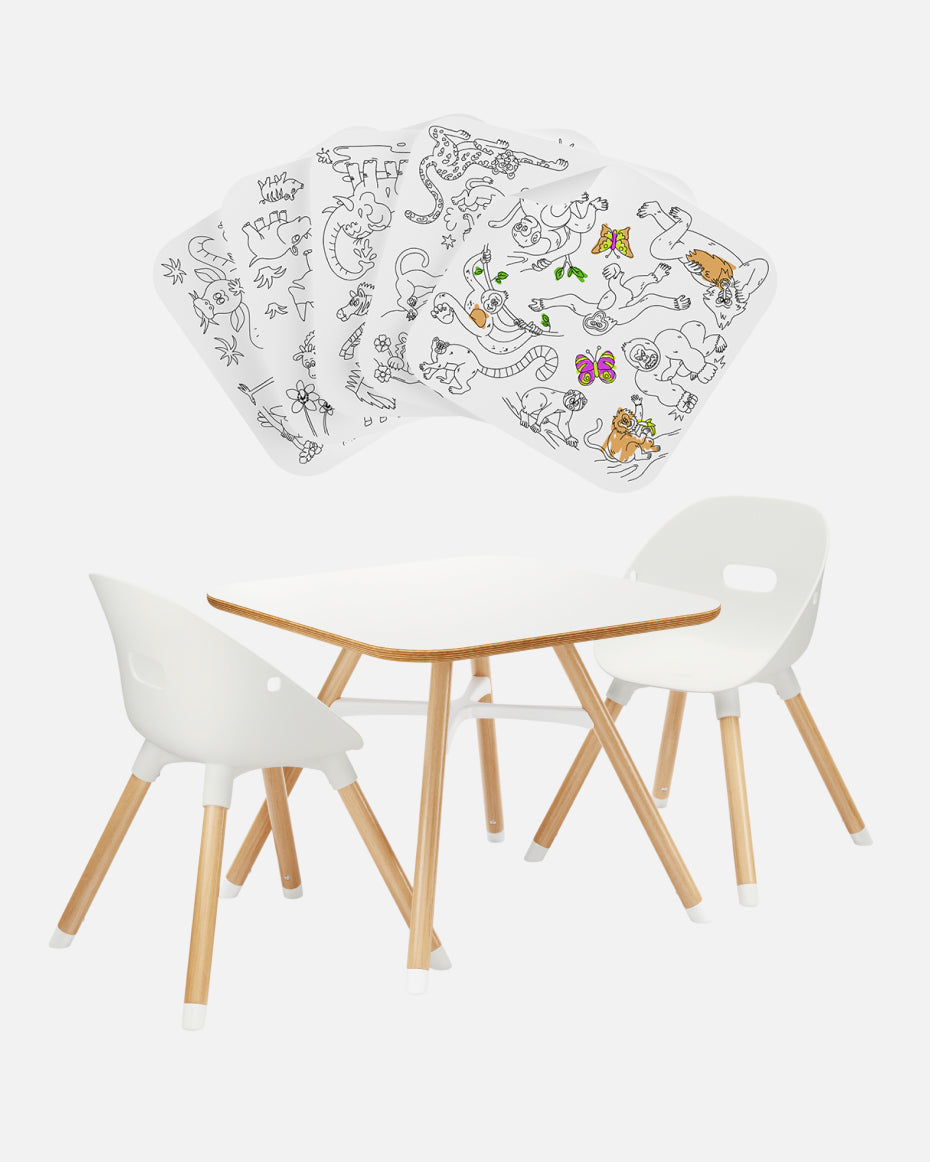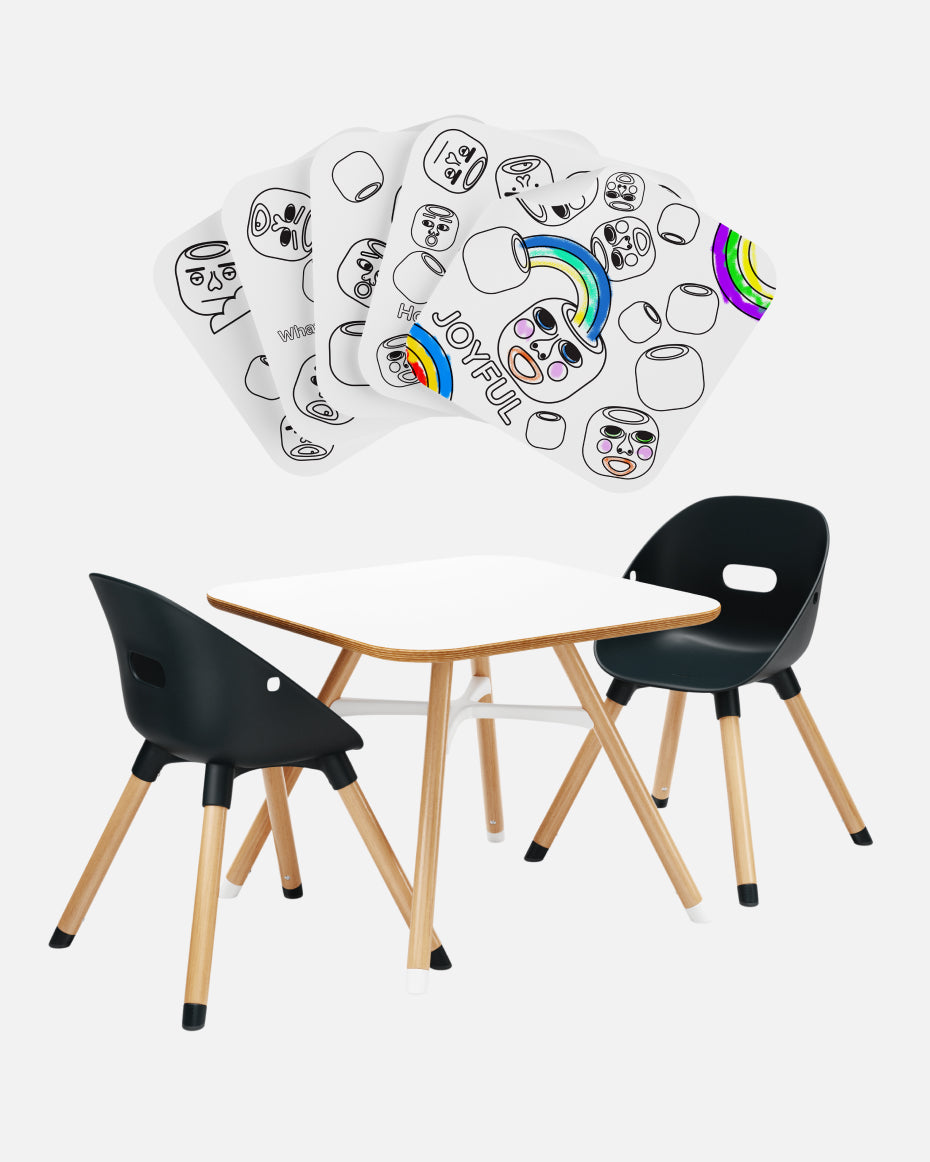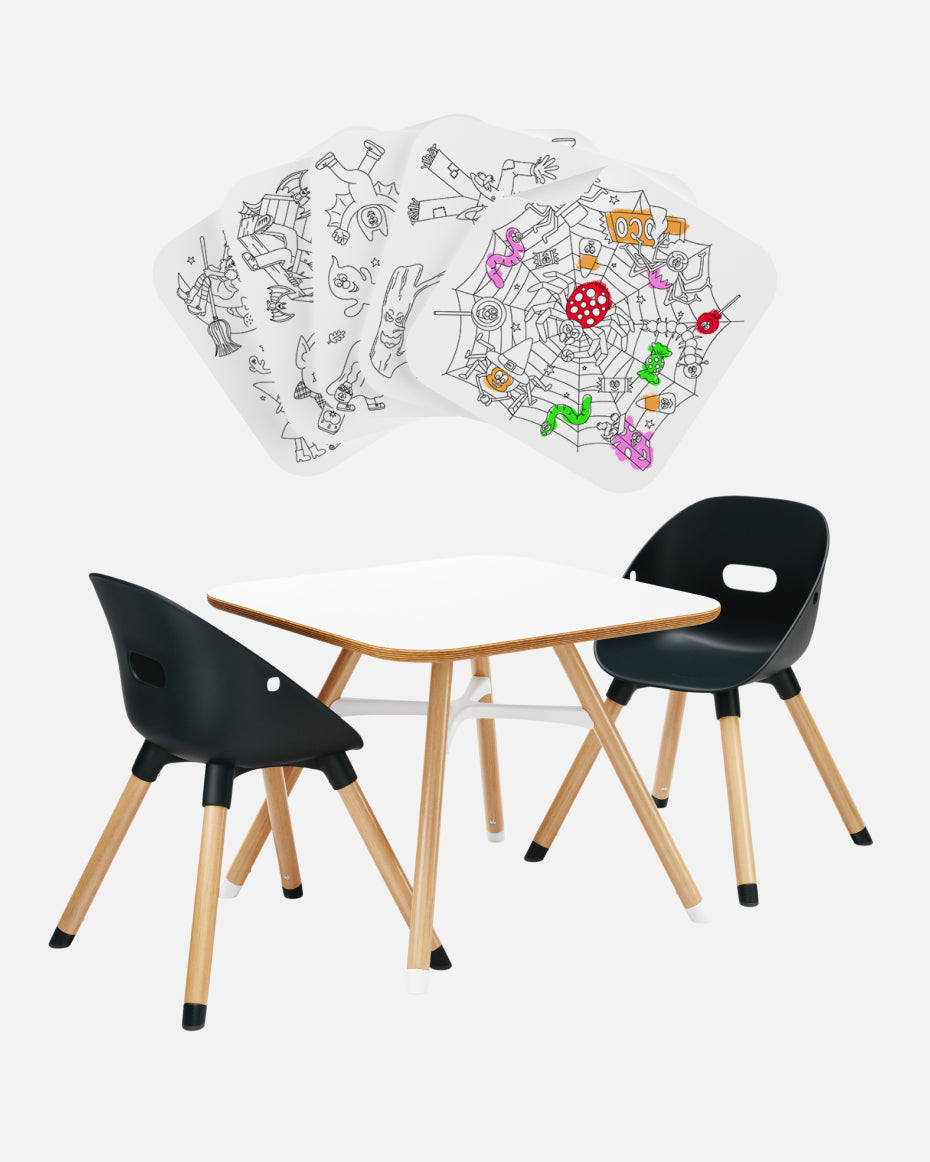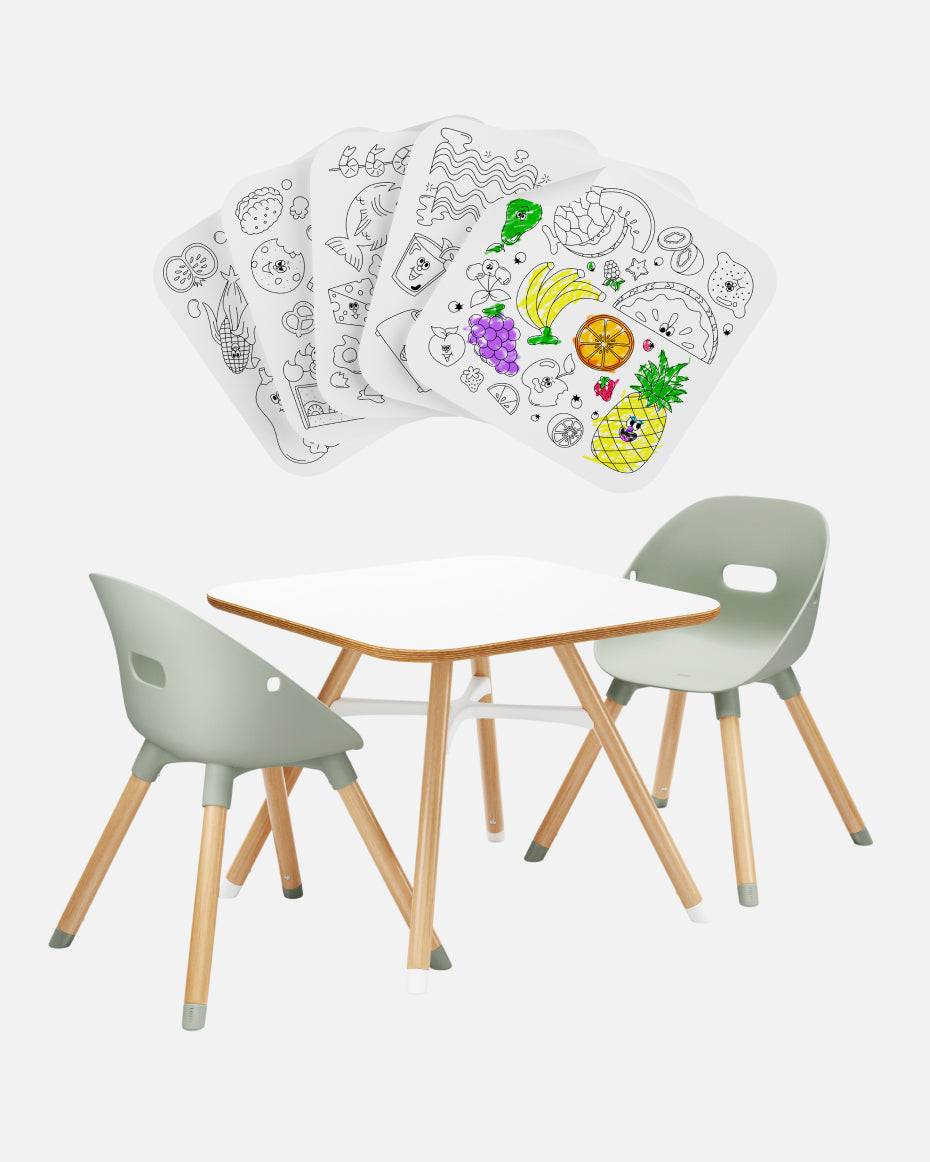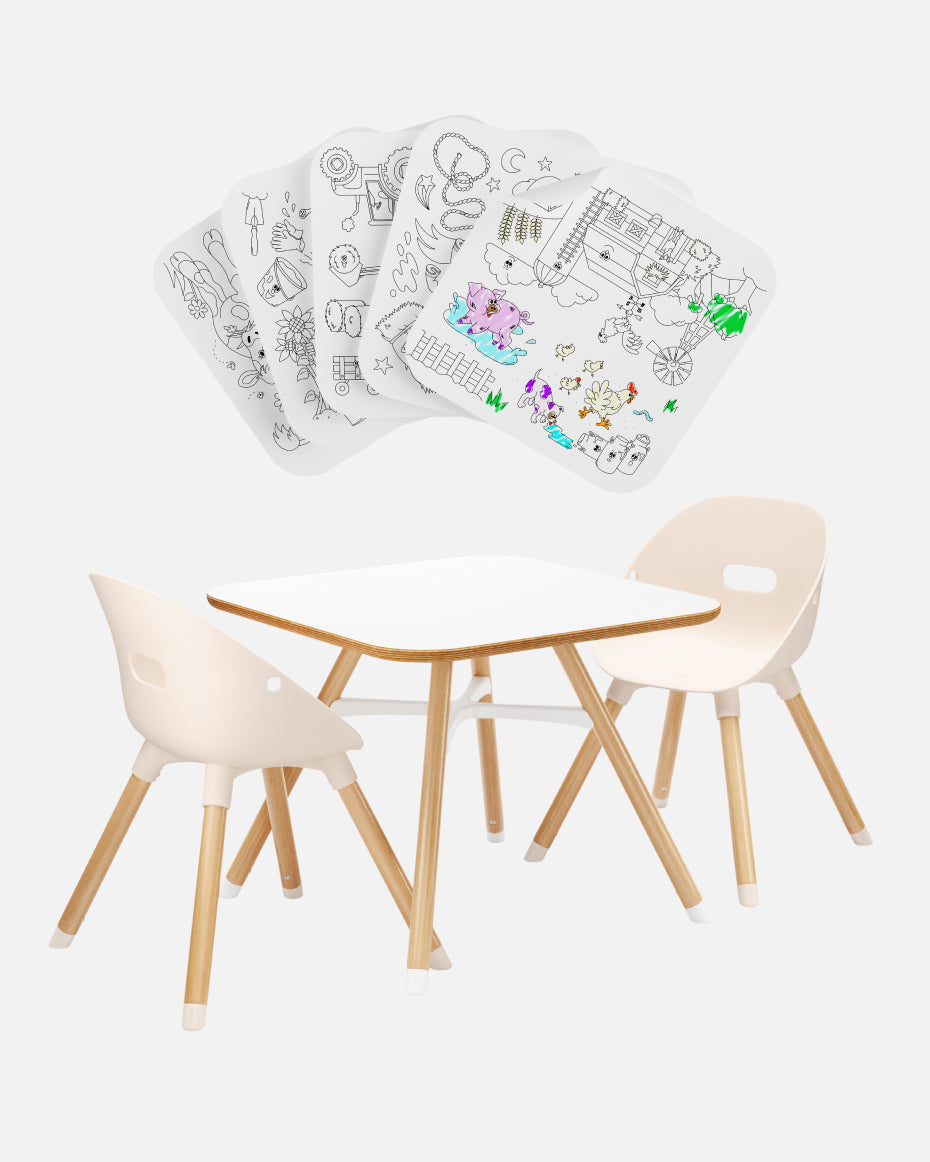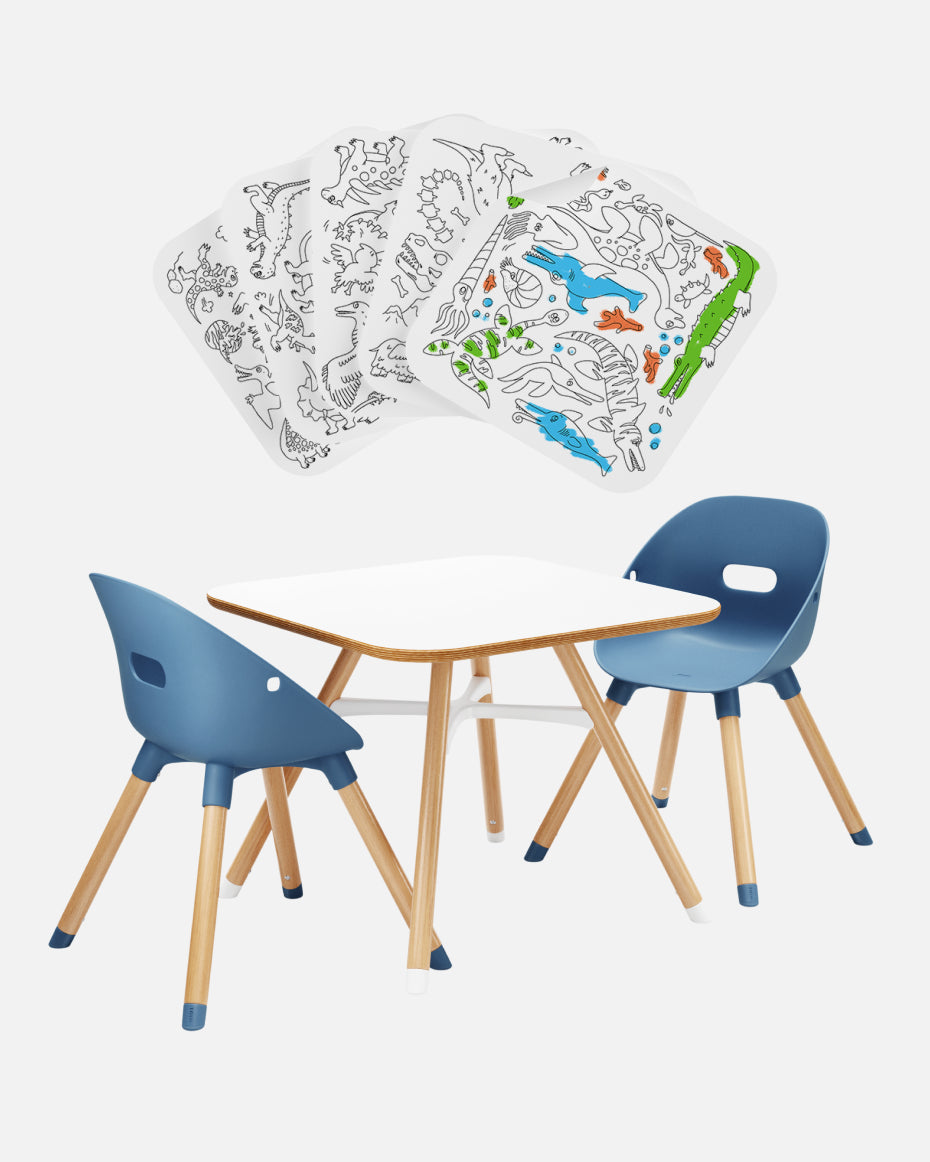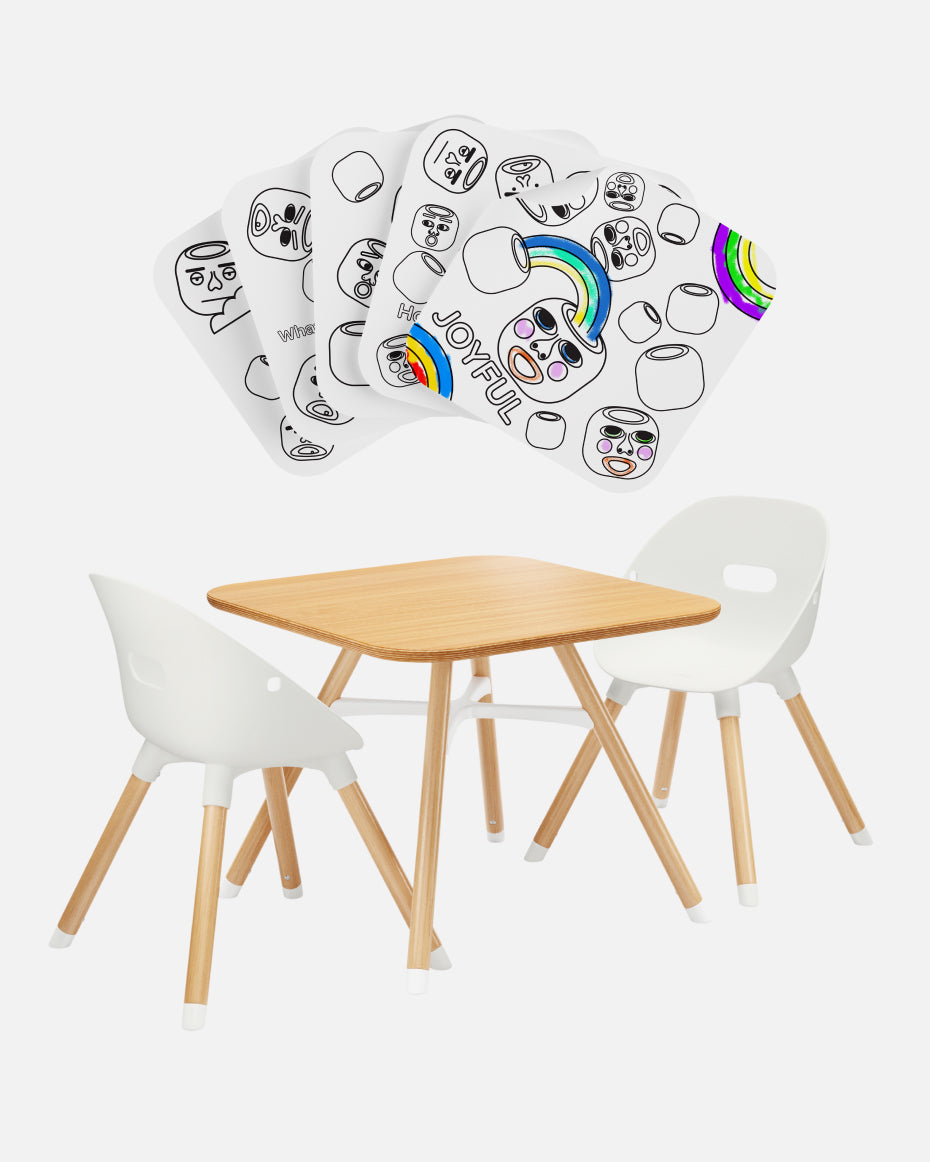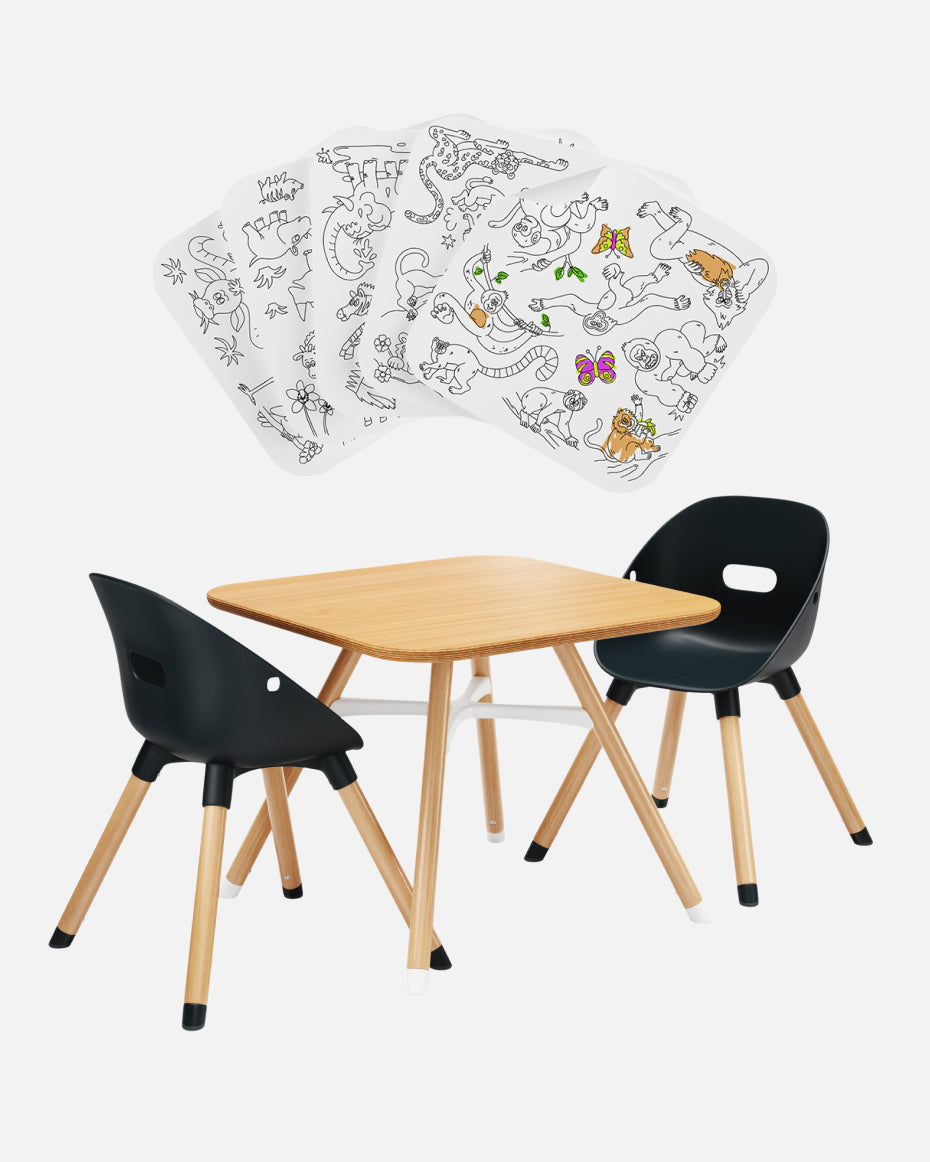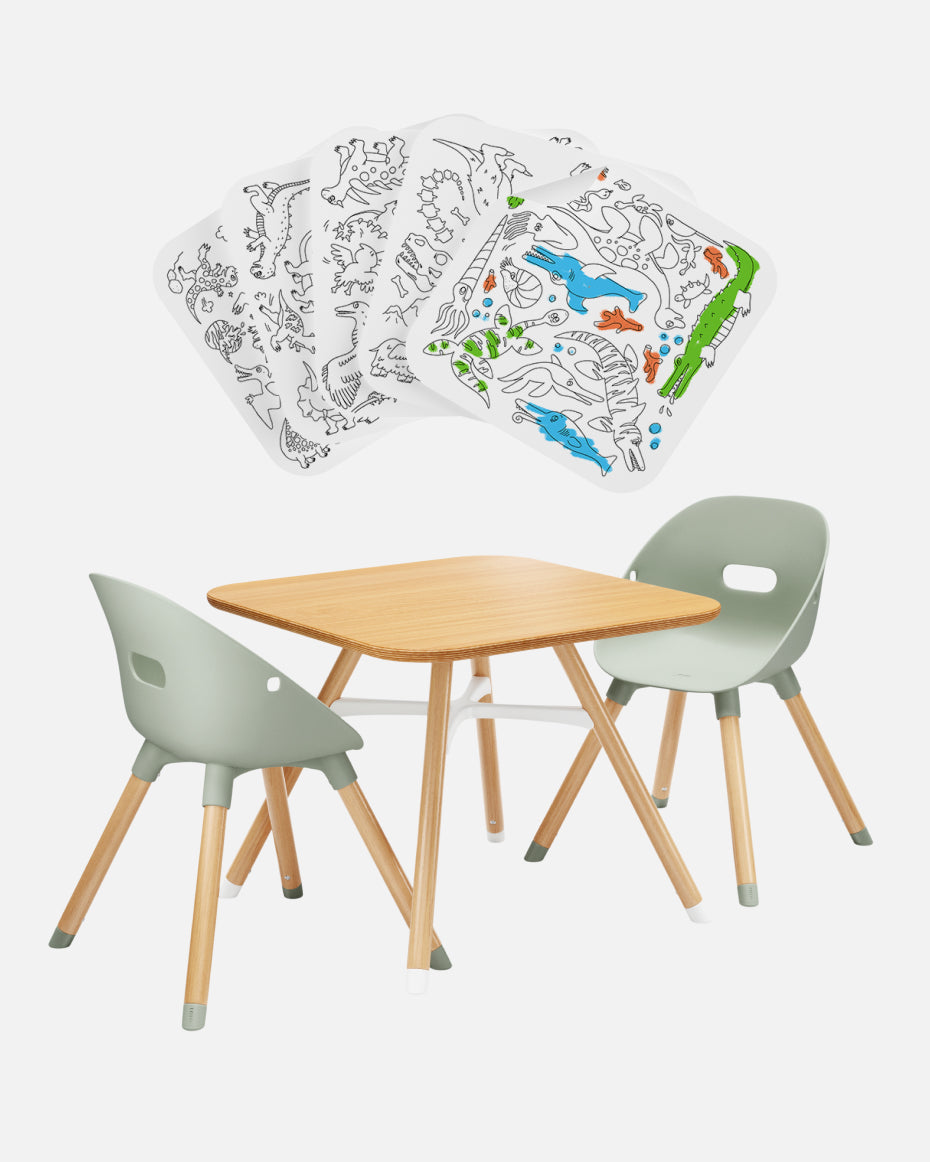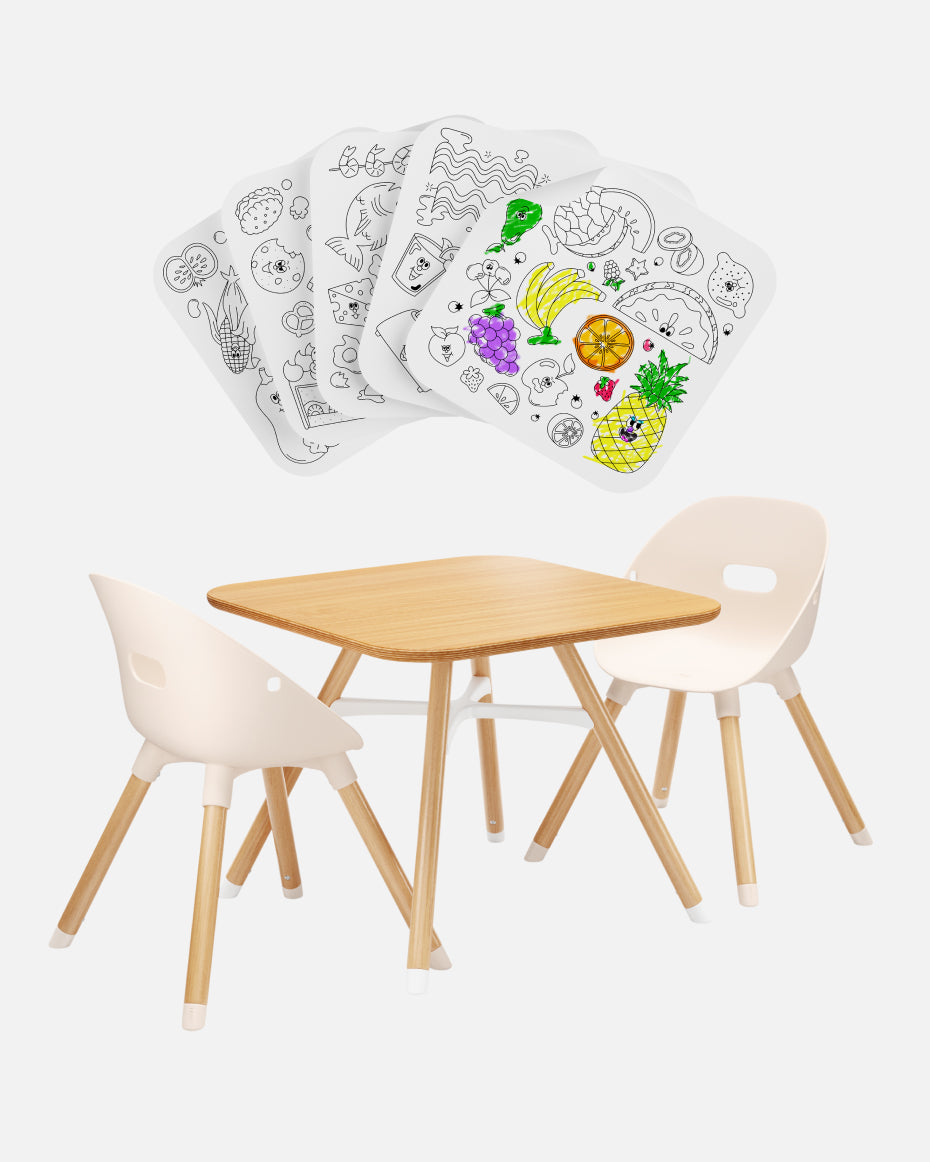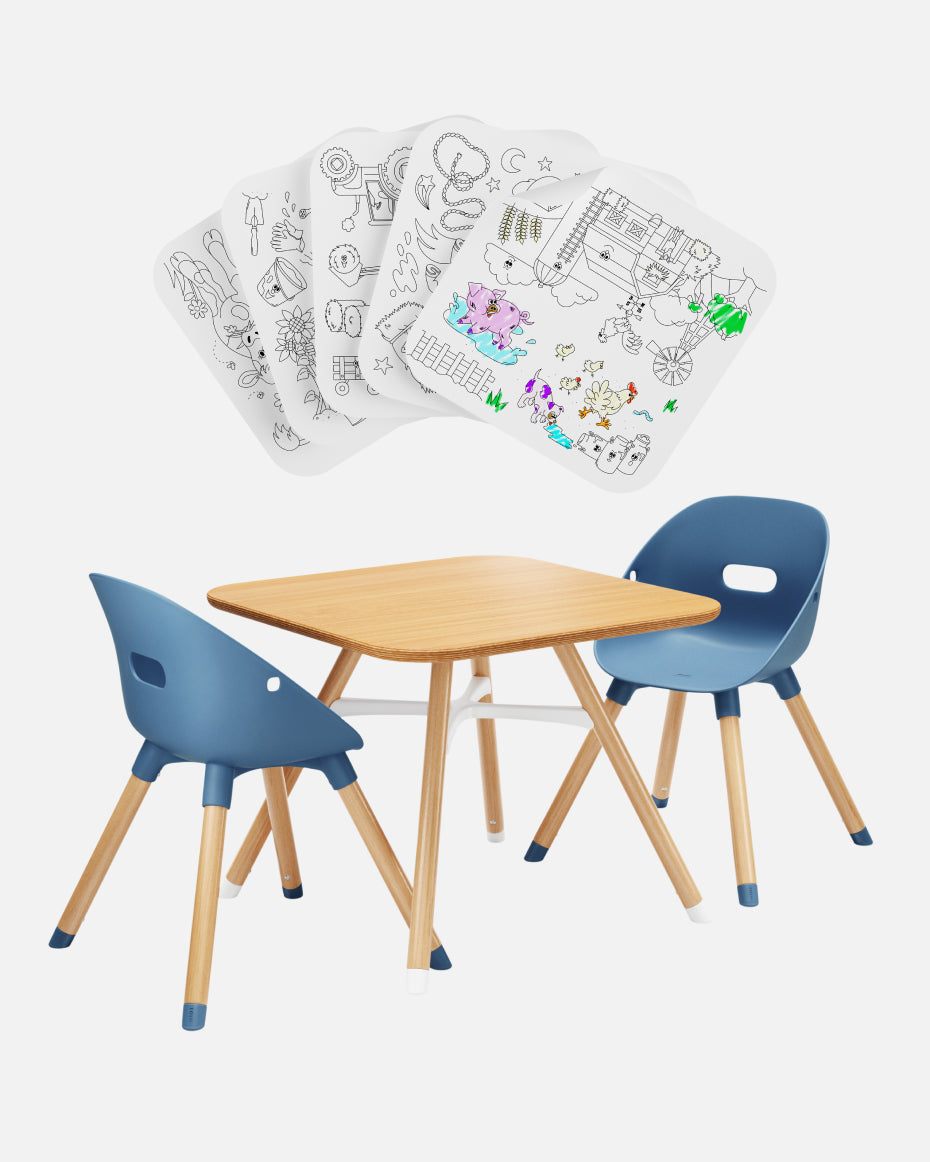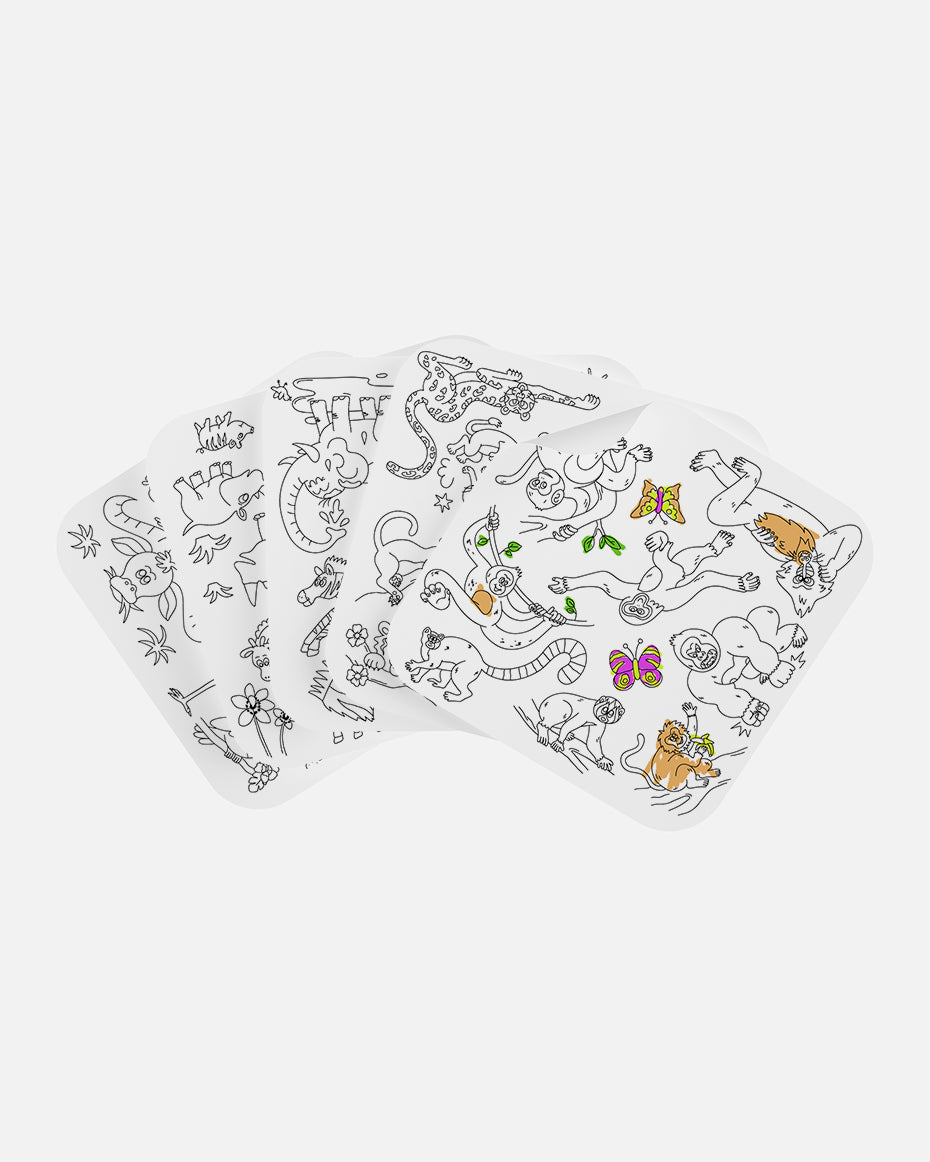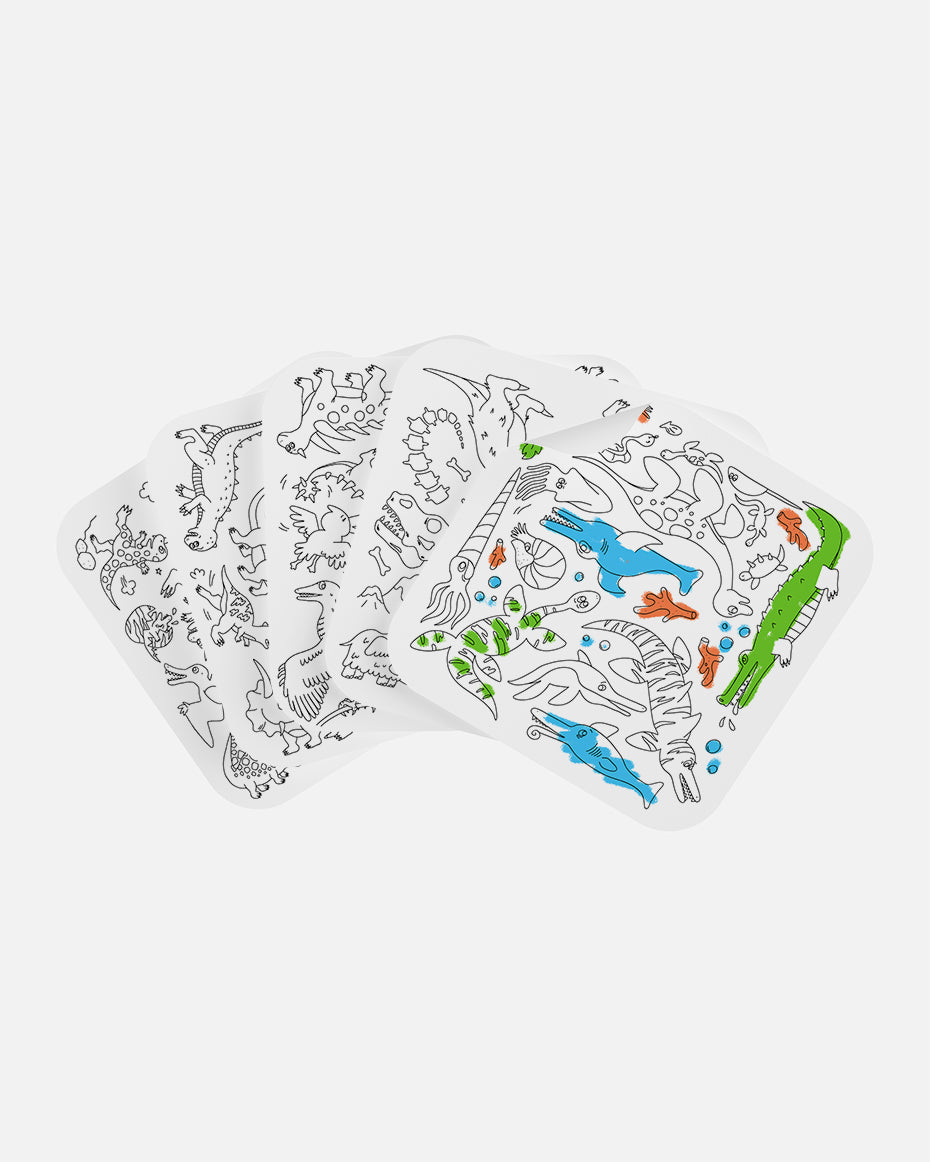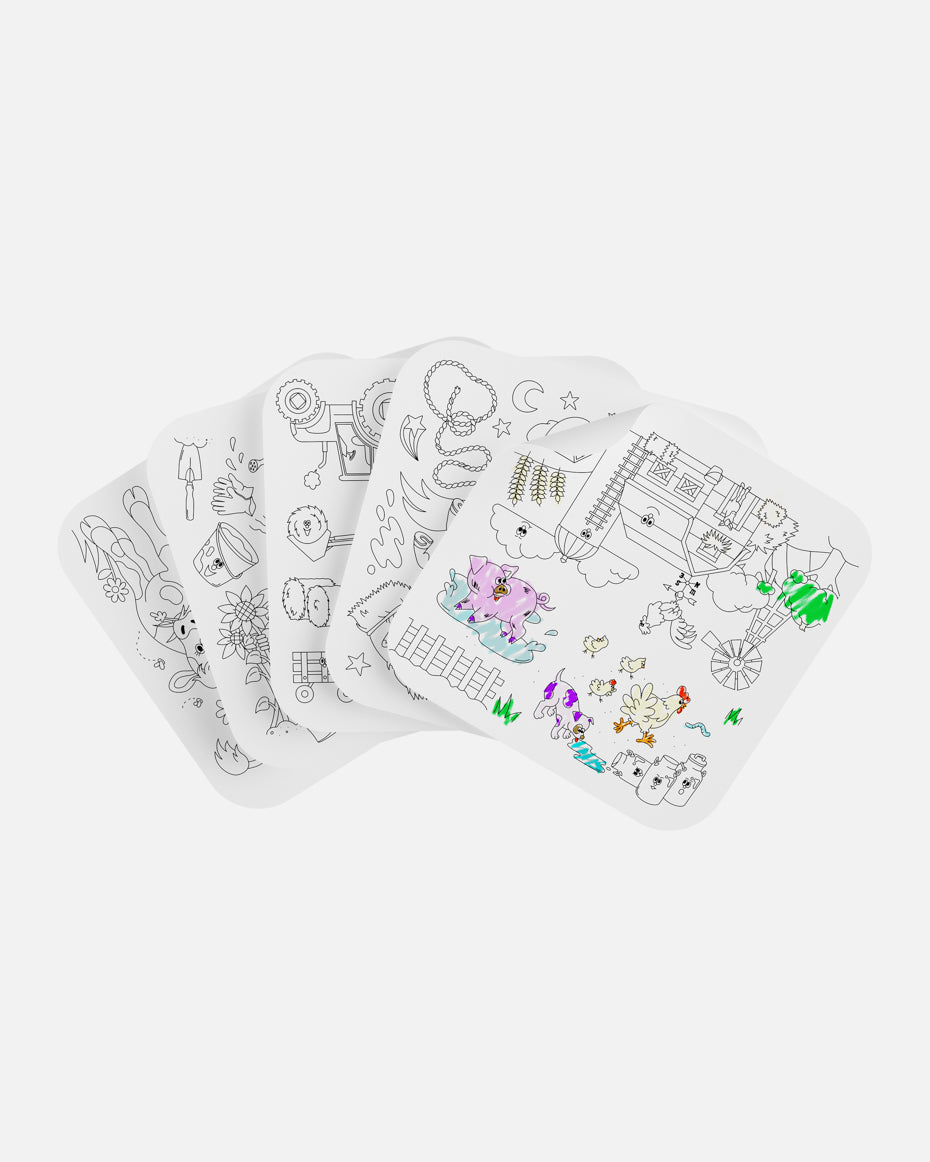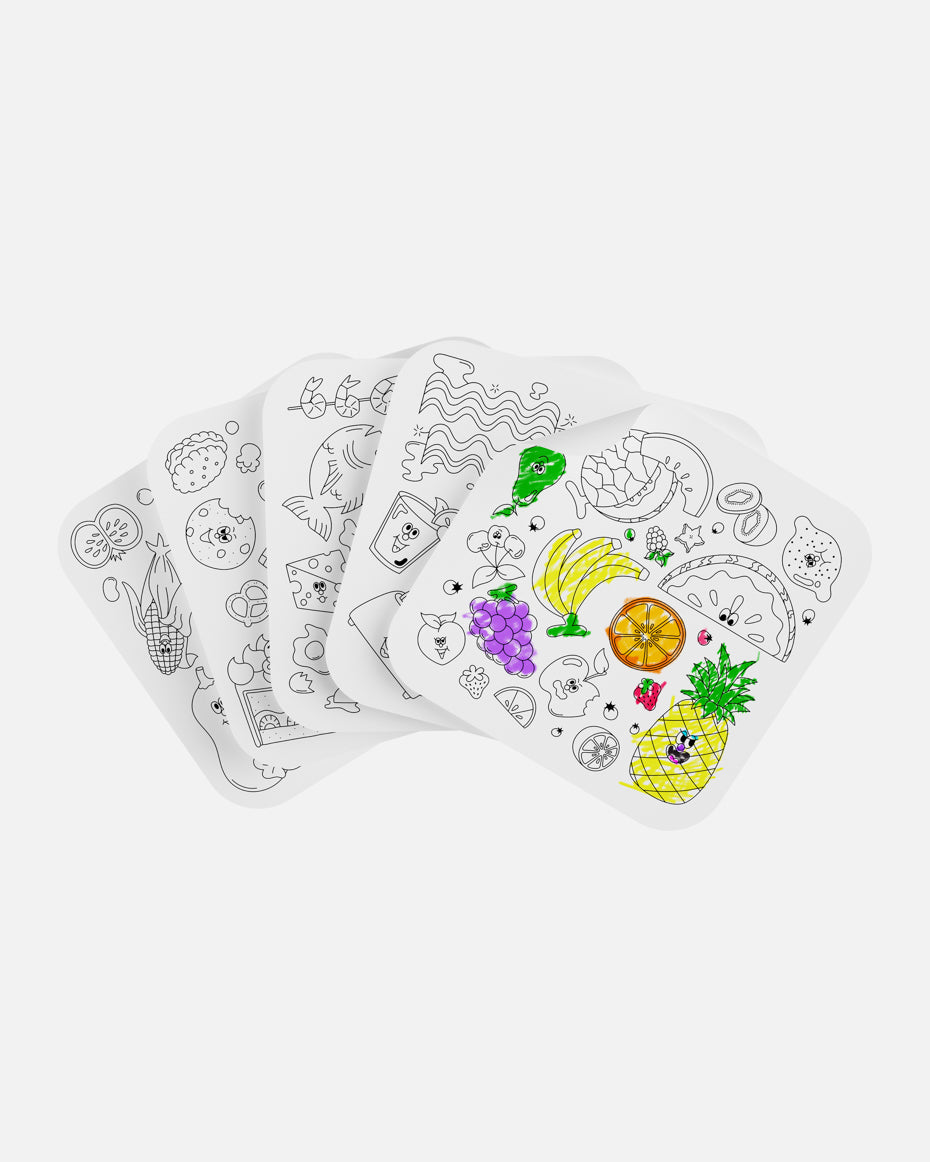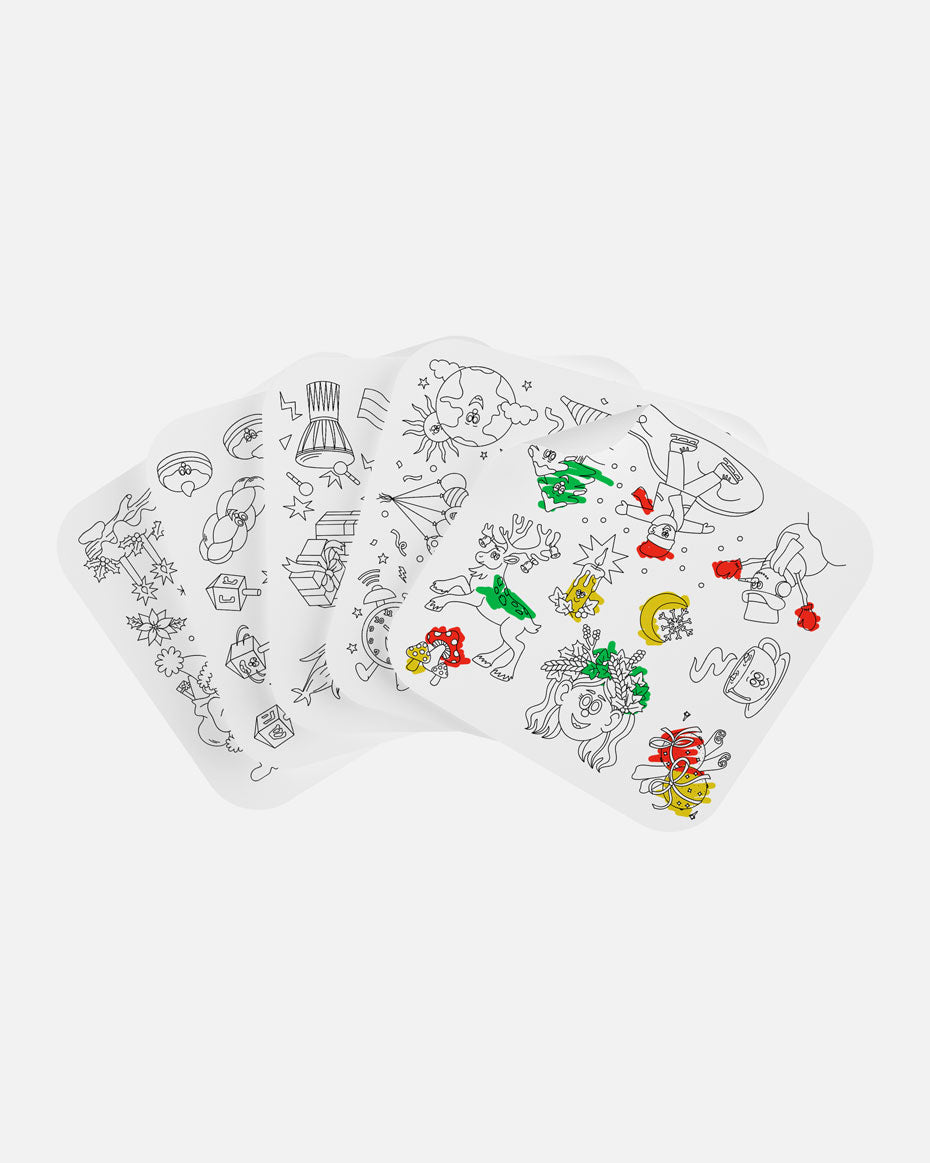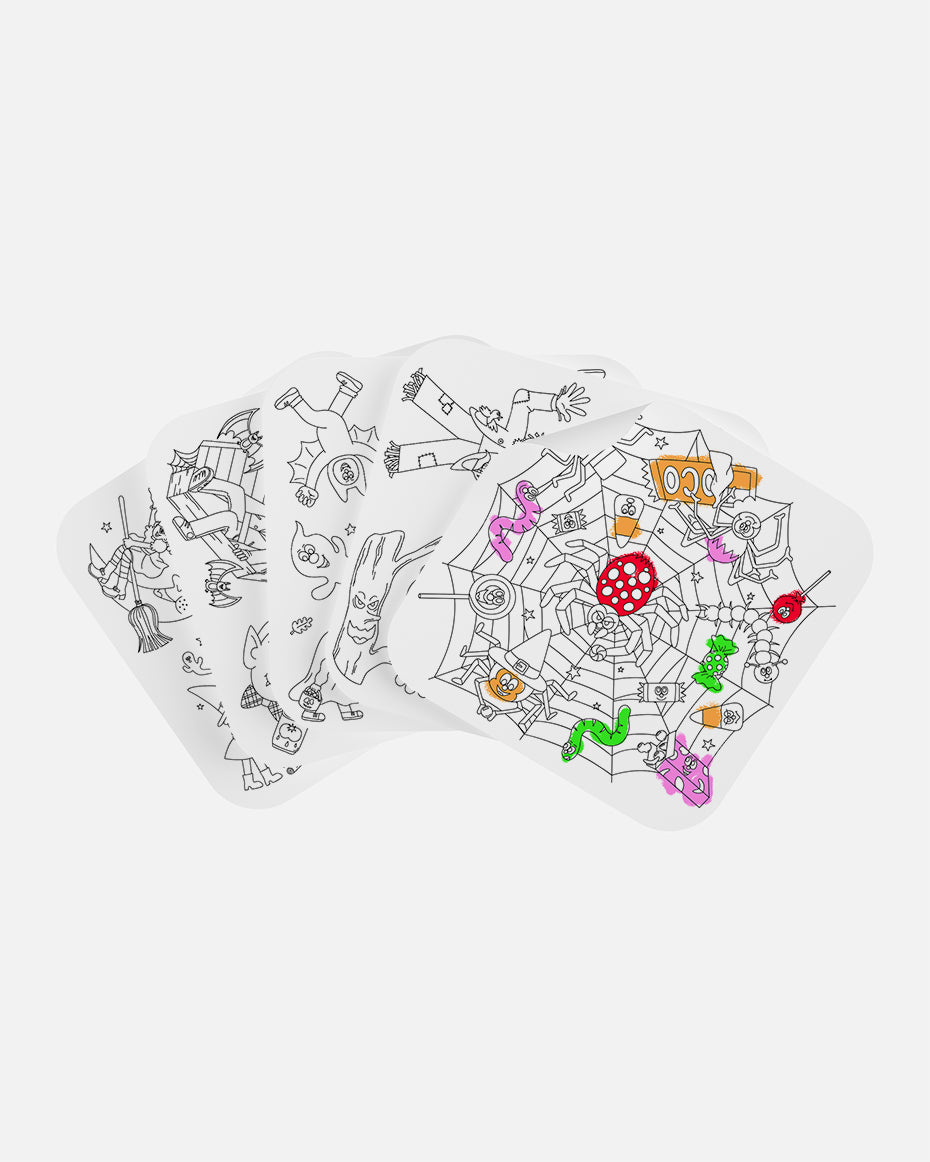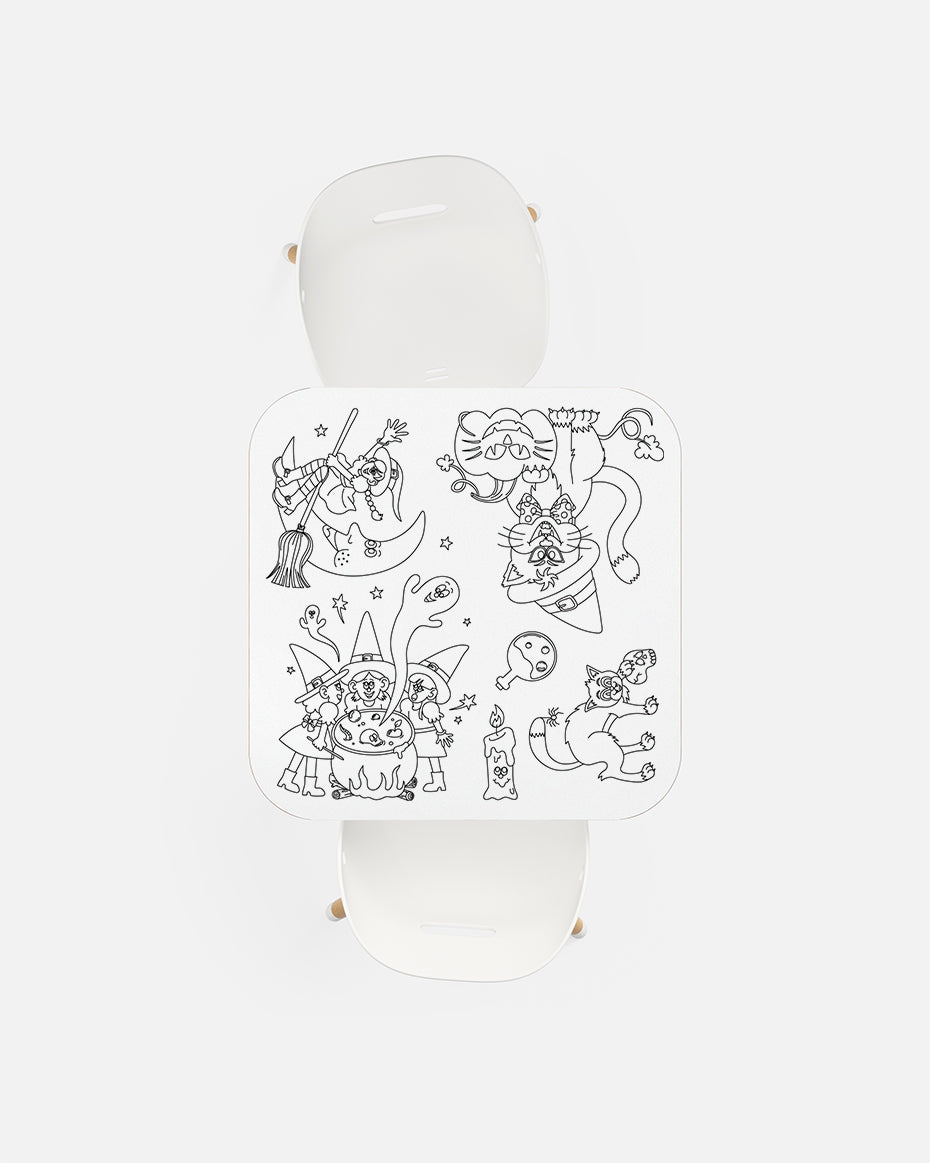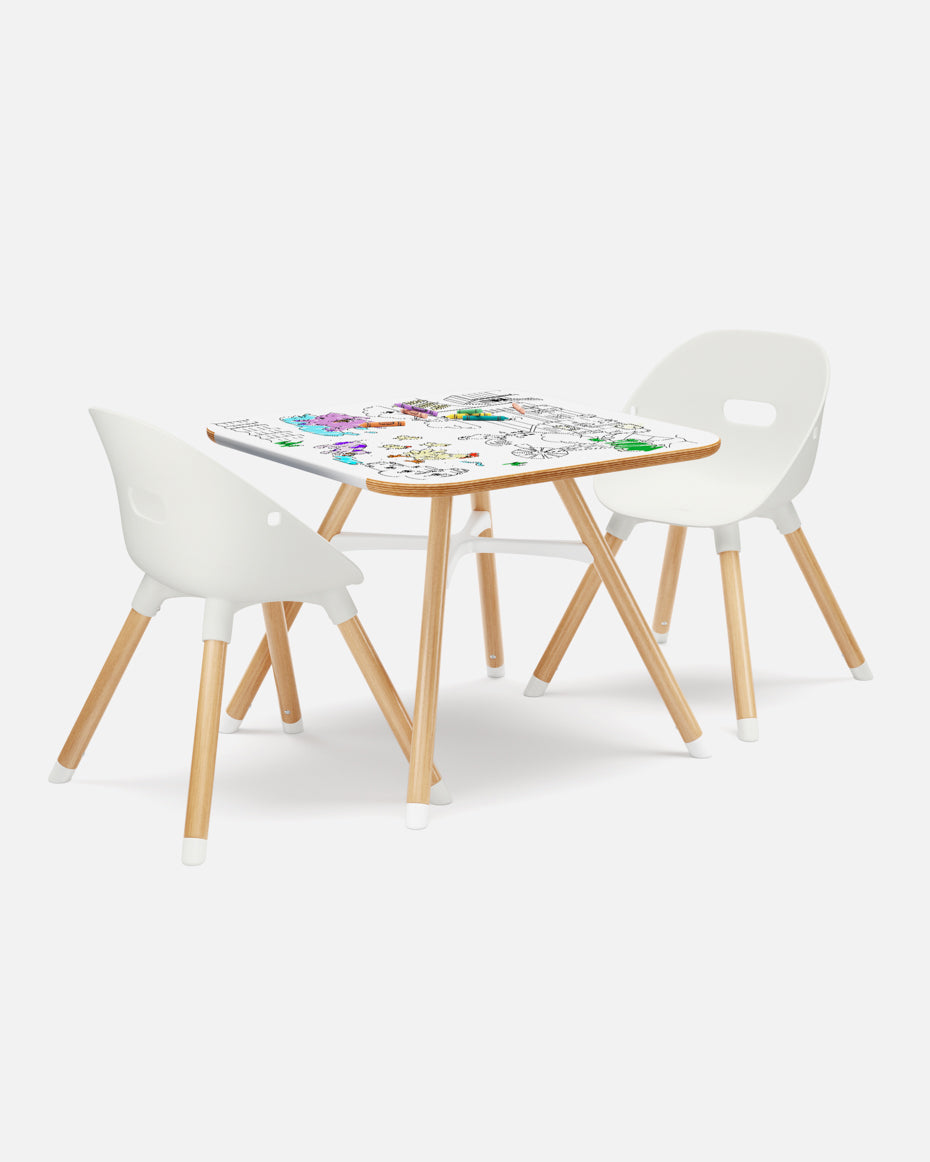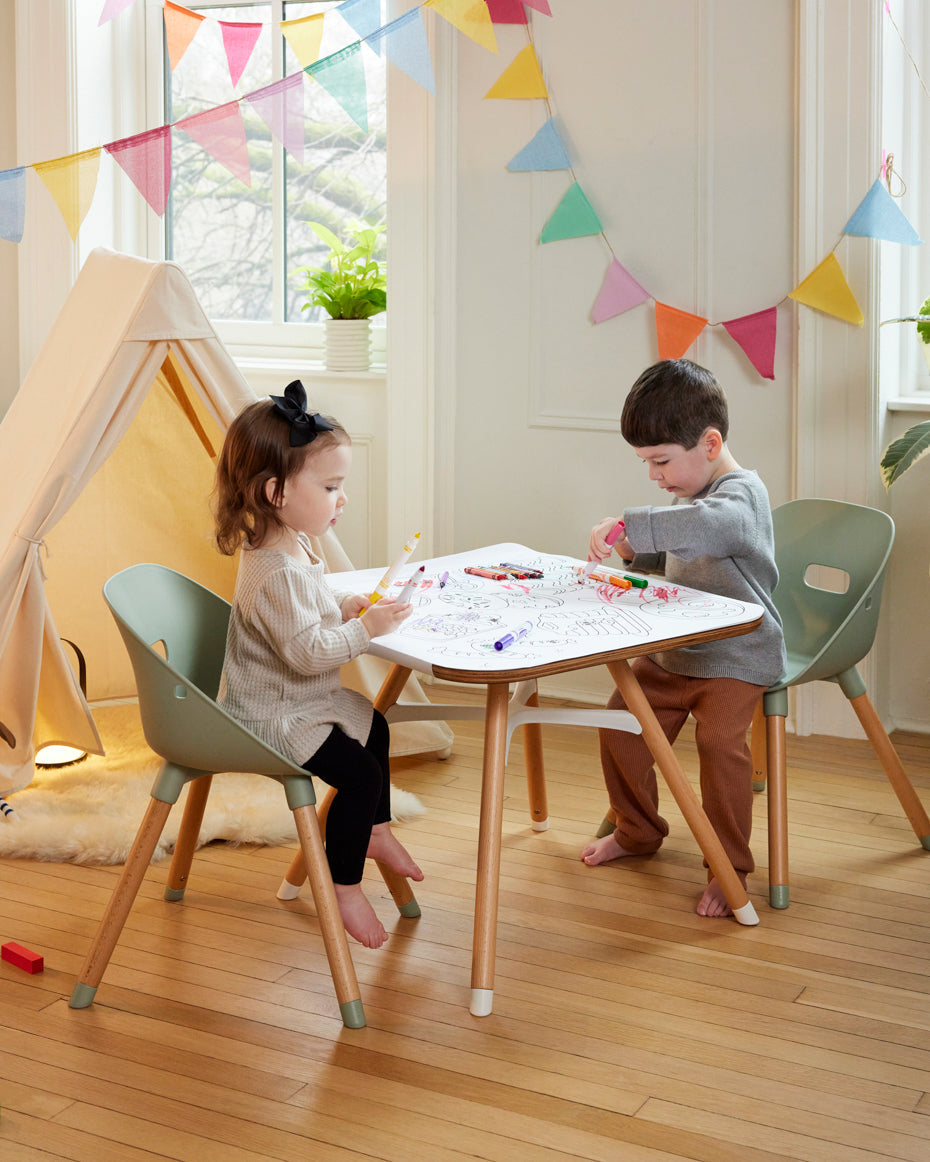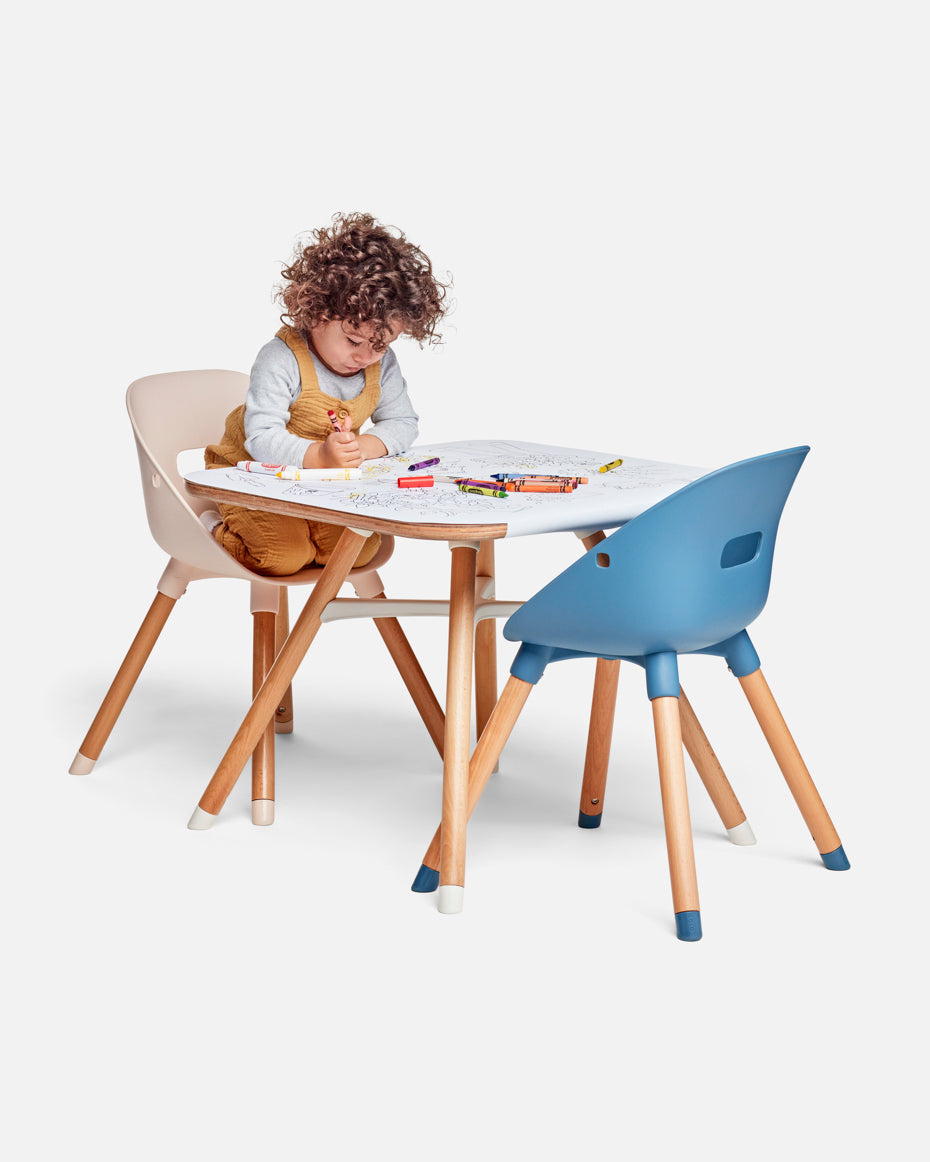 What they're saying about The Play Kit
"The reason this table continues to sell out is that it's functional and classic. But it's the durability and sturdiness that puts it over the edge for me."
Winner of Good Housekeeping 2021 Parenting Award - "Its crevice-free design makes cleanup quick and easy. Parents found it useful for a wide range of activities, from playtime to snack time and beyond."
"A splurge-worthy gift, this attractive table and chair set creates an instant play zone for kids."
BabyCenter 2022 Home Awards Winner: Best children's table and chairs set - "Sleek and absolutely gorgeous, this scaled-down set is made from Forest Stewardship Council-certified sustainable beechwood."
"It's perfect for anyone that wants to save the adult furniture from the toddler chaos."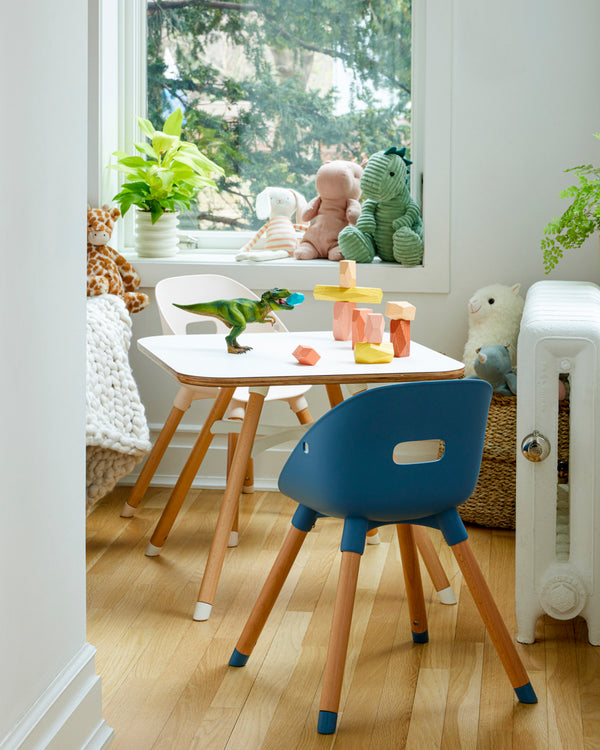 Made for play and display.
Made for play and display.
An award-winning Play Table and Play Chair set that's built to take on all the scribbles and crumbs. Even better, its timeless design looks good in any home (like when your living room is the playroom).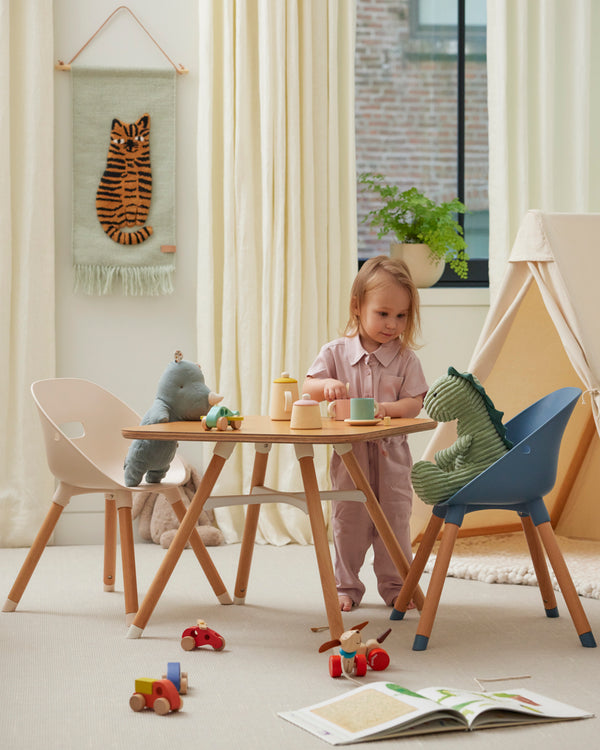 Smart design for safer play.
Smart design for safer play.
More than just a pretty face, the award-winning Play Kit is crafted from non-toxic materials and have been safety tested rigorously with features that help keep your little one safe and comfortable.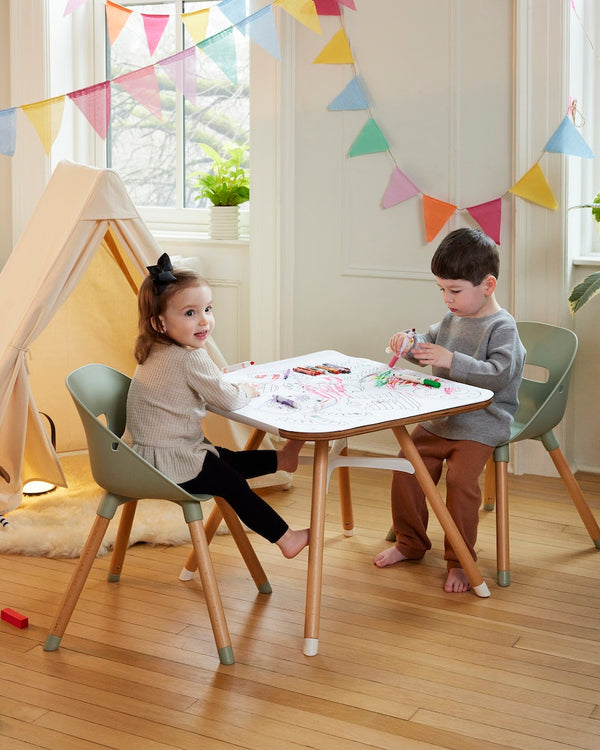 Set up a space that's all their own.
Set up a space that's all their own.
With seats that keep your child comfortable and a safe surface to play, learn and create on, The Play Kit helps little ones focus on the task at hand. By giving them a space that's all their own, you're encouraging independent, hands-on play and self-directed learning.