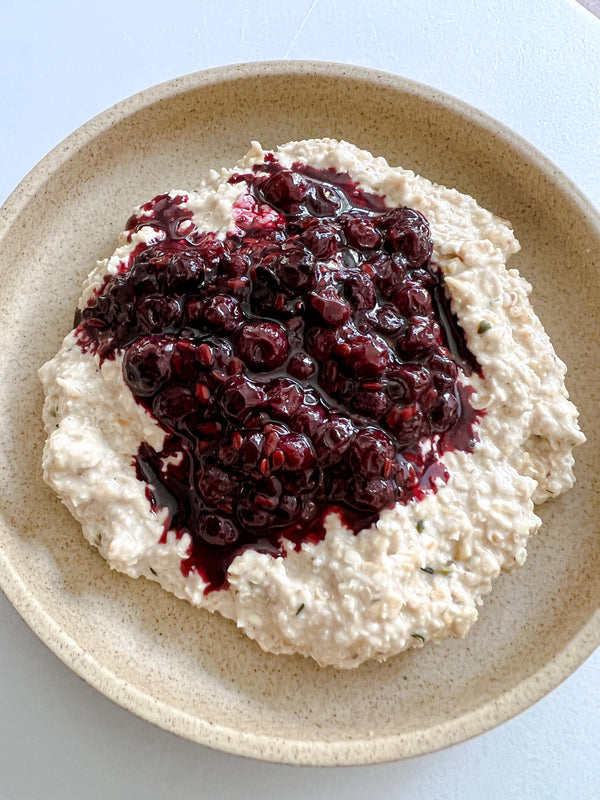 Blueberry Orange Overnight Oats with Chef Sahara
Blueberry Orange Overnight Oats with Chef Sahara
One of the first meals I cooked for my son was porridge. Creamy oats, ripe banana cubed or just thawed blueberries mixed in. It was a nostalgic meal for me but it doubled as a hearty meal I could whip up for me and my son in those hazy early days of parenthood. As he got older and more mobile, cooking in the morning started to become more challenging. So on the weekends, I meal prep easy meals to whip up for the week. These overnight oats are simple, full of fiber, vitamin C, protein and flavor. Whenever I get a new batch of quick cooking oats, I quickly blitz them in my food processor. Pro tip: this cuts the cooking time by a fraction whether you're making warm oats or quick overnight oats. While you're at it, blitz a cup or two of flaxseed. Finally, the Blueberry Orange Jam is super tasty and quick to make.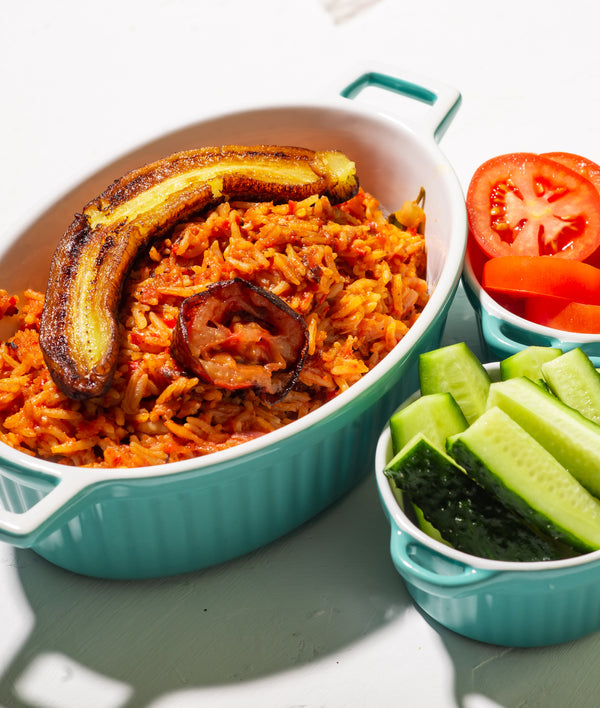 Jollof with Chef Anicia
Jollof with Chef Anicia
Jollof rice is a staple in West African homes and oftentimes it's the first form of solids that West African parents feed to their babies. Growing up, we liked to call this the "everything rice" because we had it for literally everything; birthday parties, graduations, weddings, funerals, or for an afternoon snack. Every week, my dad would make a fresh batch for the week and throughout the week we would pair it with grilled proteins, a fried egg, or a simple vegetable side to complete the meal. Growing up, I loved going to parties because there were always several versions of Jollof and it was always fun trying out the new ways that my friends and family re-invented the dish in their homes. The best part is that the dish is always the same 3 ingredients at its core; rice, tomato stew, and seasoning.
Asparagus, Gruyere & Chicken Frittata with Chef John
Asparagus, Gruyere & Chicken Frittata with Chef John
We eat a lot of eggs in my house. Eggs are nutritious, delicious and high in protein and amino acids. My wife and kids love them prepared all sorts of ways, over easy, hard boiled, omelets, frittatas… and this is a simple and perfect way to make a meal that everyone will enjoy, using high quality organic eggs, while incorporating a local seasonal vegetable and utilizing leftovers (like the chicken you cooked for dinner the other night). Once you get this simple technique of making a frittata down you could add just about anything inside your frittata. It's also a great way to sneak in some veggies and nutrients for kids! Serve as is or alongside a simple salad and this could be enjoyed any time of day, any time of year. For young eaters around 6mo+, cut the frittata up in strips or smaller bite-sized pieces.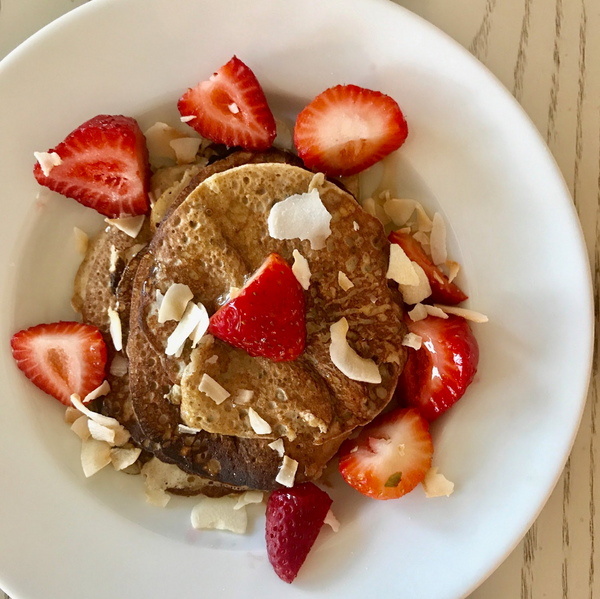 Healthy Pancakes with Molly Knauer
Healthy Pancakes with Molly Knauer
These healthy pancakes are one of my most popular recipes because everyone loves them—family members from 6 months old to 60 year old. Instead of refined flour that weighs you down, these are flourless using potassium rich bananas, protein rich eggs and fiber rich oats. For babies, cut the pancakes in small pieces and opt for berries rather than any of the more sugary toppings. Don't use honey until the baby is at least 1 year old to avoid the risk of infant botulism. Get creative making different shapes and letters out of the pancakes and mixing up the toppings. My toddler asks for these daily!
The Best Seat for the Head of the Table