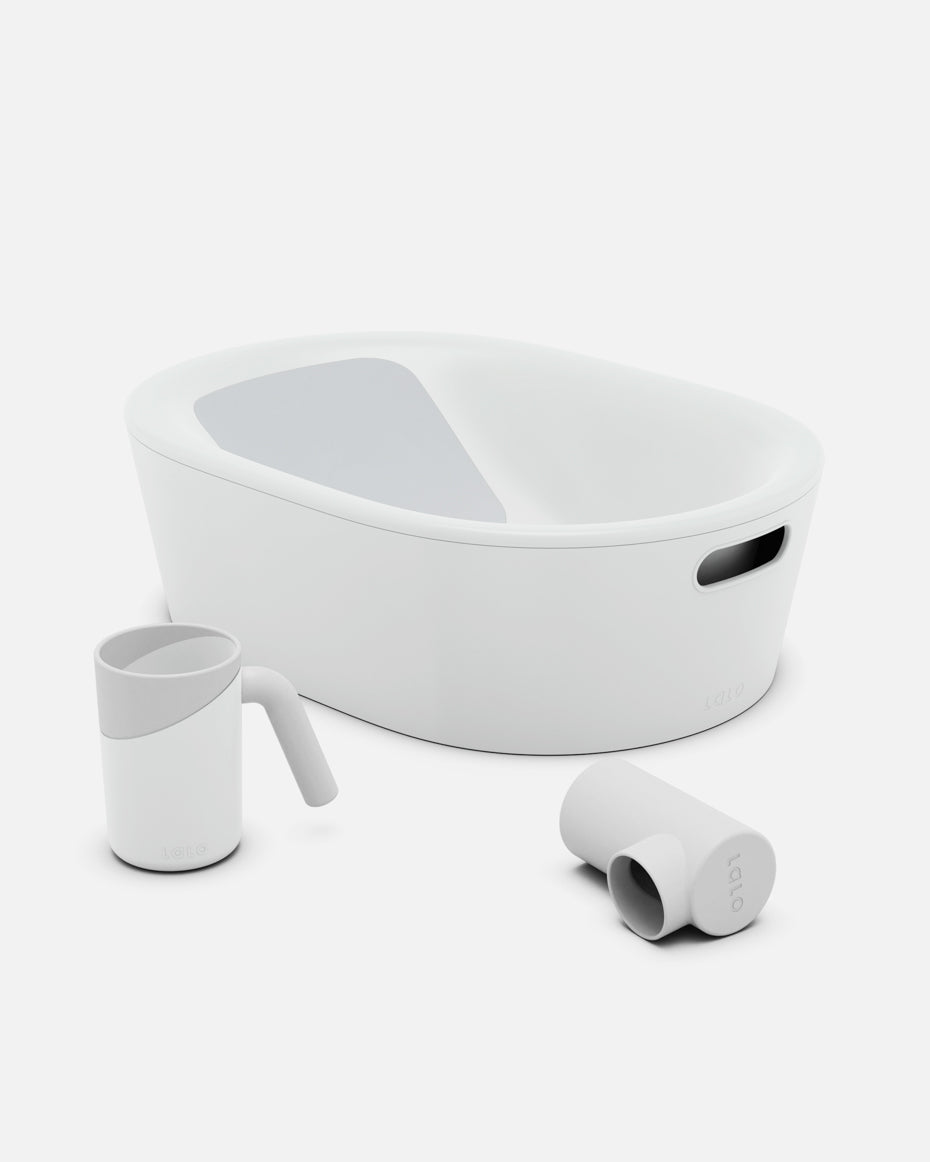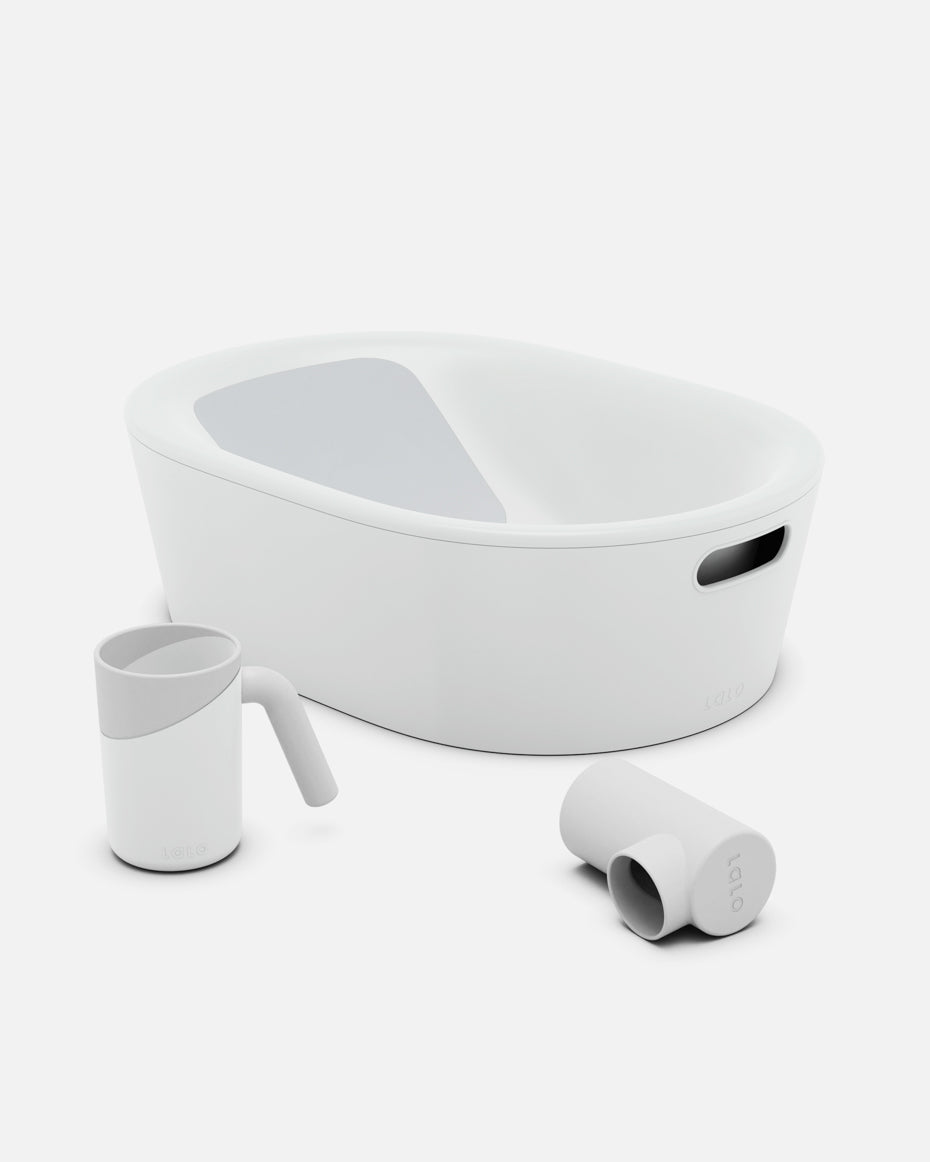 Bathtime Starter Kit
All the basics for bathtime in one bundle! Made from non-toxic materials for a clean and safe bathtime routine. Perfect for modern, minimalist parents who value simplicity as much as longevity.
bathtime must haves, baby gift, shower, shower gift, gift items, popular gifts, bath time, bath time essentials, bath, bath time must haves, lalobathtime kit, bain, bath time, baththub, bathtub starter, bath room, bath collection, bathtime, white tub, coconut tub, green tub, sage tub
Bath Accessories:
Develop a safe, clean and fun bathtime routine with these favorites.
Product Details

Dimensions: The Bath Tub: 25.3 x 18 x 7.7 in, Rinse Cup: 3.75 x 6.6 x 6 in, Spout Cover: 5.75 x 3 x 3.75 in
Weight: 10 lb
Materials: The Bath Tub: Non-toxic plastic with EVA foam for the back rest; Rinse Cup: Non-toxic plastic with soft TPE edge; Spout Cover: FDA approved non-toxic, BPA free, food grade silicone
Age: 0mo.+

What's Included: The Bath Tub, Rinse Cup, Spout Cover

Safety: all Lalo products meet and exceed ASTM safety standards and are prop 65 compliant.
Cleaning & Care

Wash with warm, soapy water. Then, let air dry.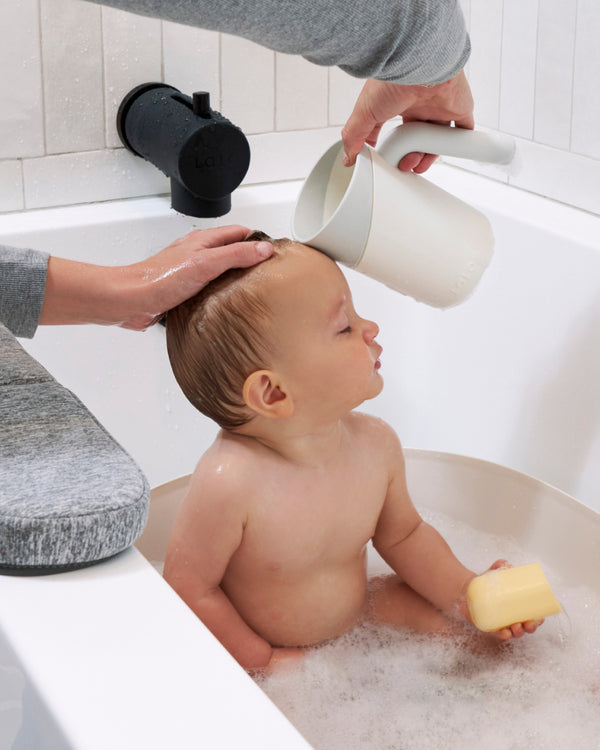 Minimalist approved.
Minimalist approved.
Minimalist parents love the Bathtime Starter Kit. These must-have products sport a modern design, can be used beyond year one, and have sleek style that fits in any bathroom.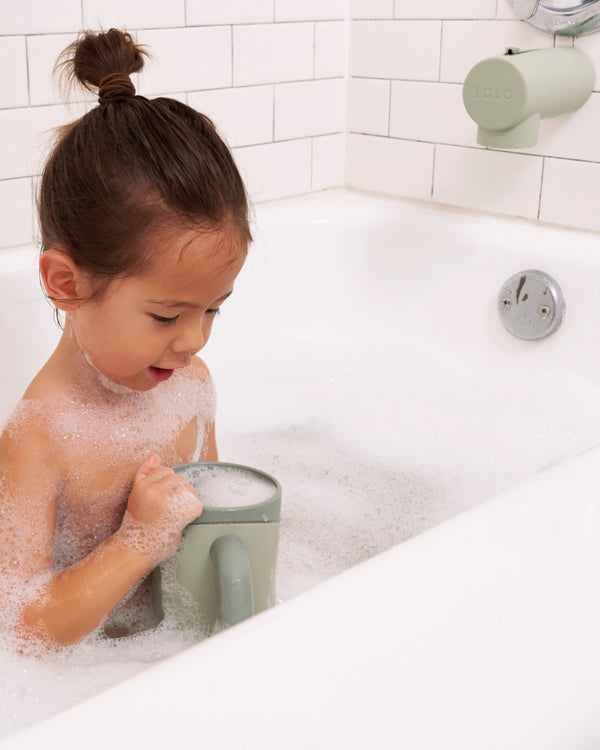 Equal parts fun and functional.
Equal parts fun and functional.
The Bath Tub is a multi-purpose place for splishing, splashing, and sensory play. The Spout Cover keeps little ones safe, while the Rinse Cup is a cleaning tool and toy for open-ended fun.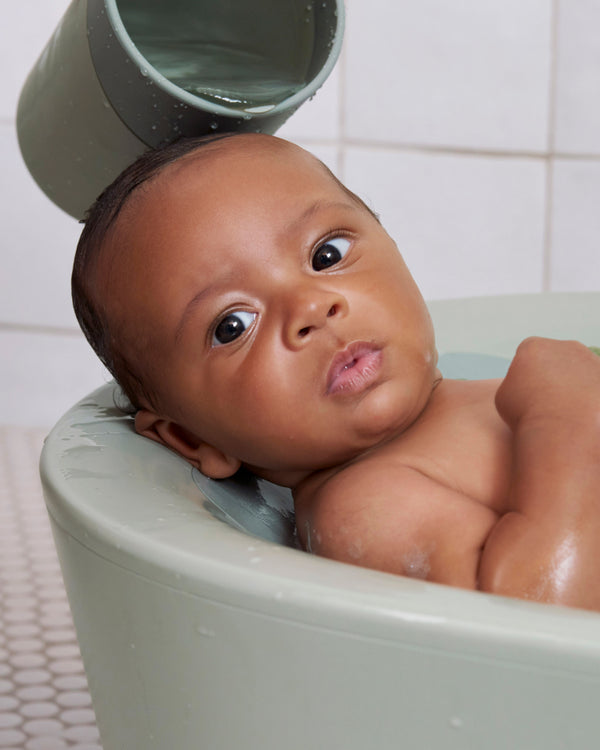 Safe and clean.
Safe and clean.
The Bath Tub and accessories are designed to keep your baby comfortable and safe during bathtime. All products in the bundle are made from safe, non-toxic materials that easily wipe down to clean.