Towel Set + Stacking Cups
Meet the spa-tactular gift set for tub lovers. The snuggly soft Hooded Towel, Washcloths, and stylish Stacking Cups make bathtime play (and its aftermath) a breeze.
bath toys, the hooded towel, the washcloth set, linens, towels, wash cloth, bain, robe, bathrobe, bath time, bath collection, bathtime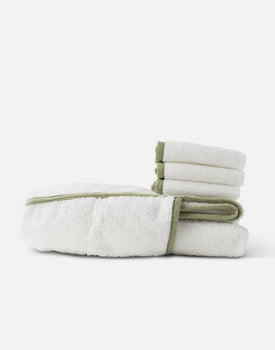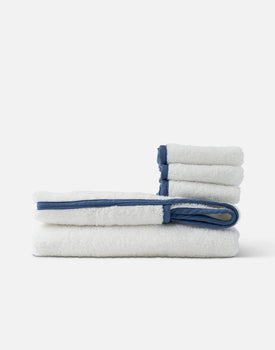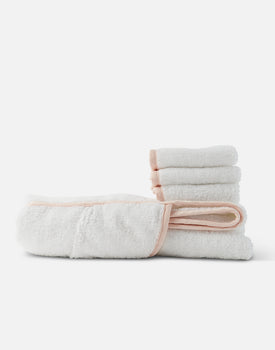 Product Details

Dimensions: The Hooded Towel: 46 x 27 in, The Washcloth: 9.25 x 9.25 in, Stacking Cups: 3.5 x 3.1 x 3.7 in when stacked
Weight: The Hooded Towel: 0.9 lb, The Washcloth: 0.2 lb, Stacking Cups: 0.7 lb
Materials: The Hooded Towel + Washcloth: Made with 100% Organic Turkish Cotton in superior twist terry quality. Stacking Cups: Made with FDA approved non-toxic, BPA free, food grade silicone.
Age: 0mo.+

Safety: all Lalo products meet and exceed ASTM safety standards and are prop 65 compliant.
Cleaning & Care

The Hooded Towel + Washcloths: Machine wash cold with like colors.
Tumble dry normal. Avoid bleach and fabric softeners.

Stacking Cups: Wash with warm, soapy water. Then, let air dry.
FAQ's

Want to learn more about this product [https://help.meetlalo.com/category/bf7nj2o4p5-the-bath-collection~click-here~_blank]