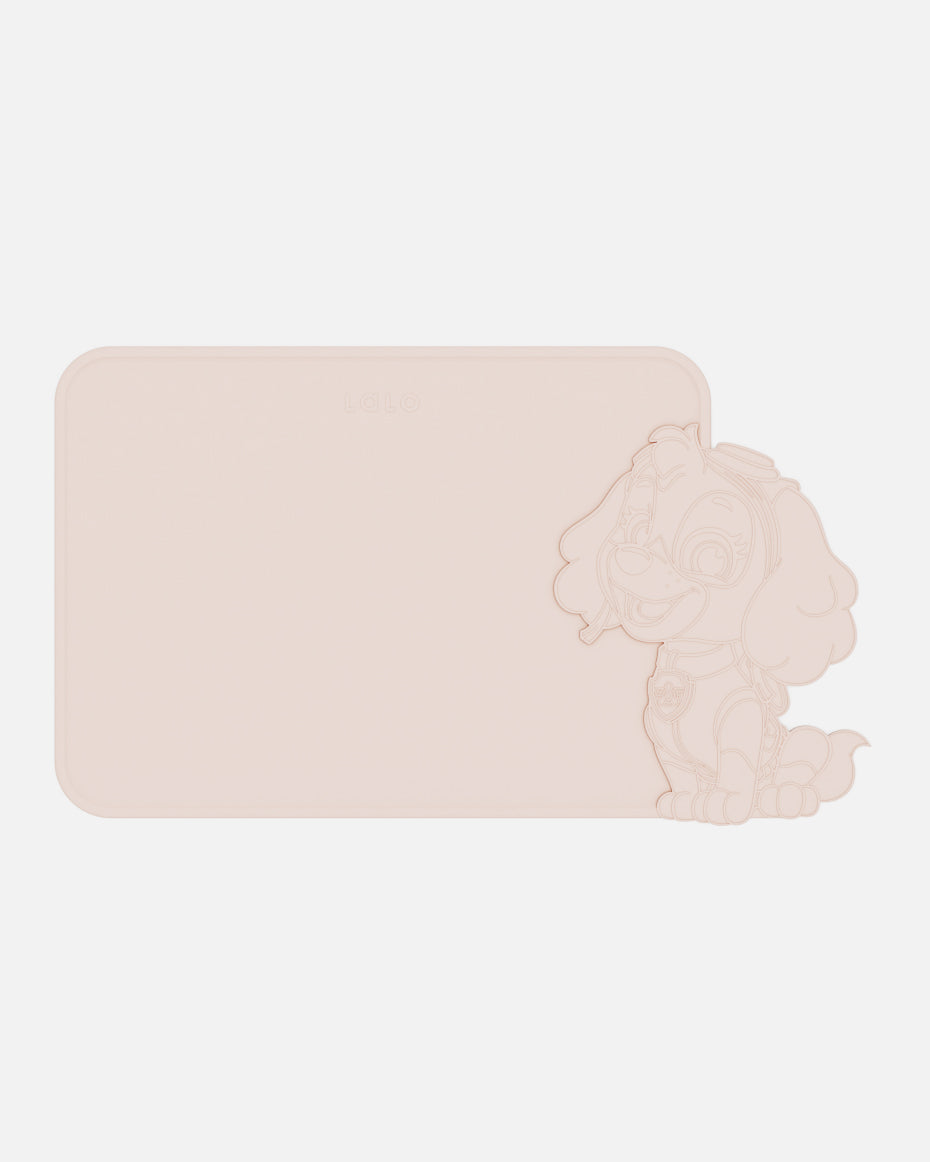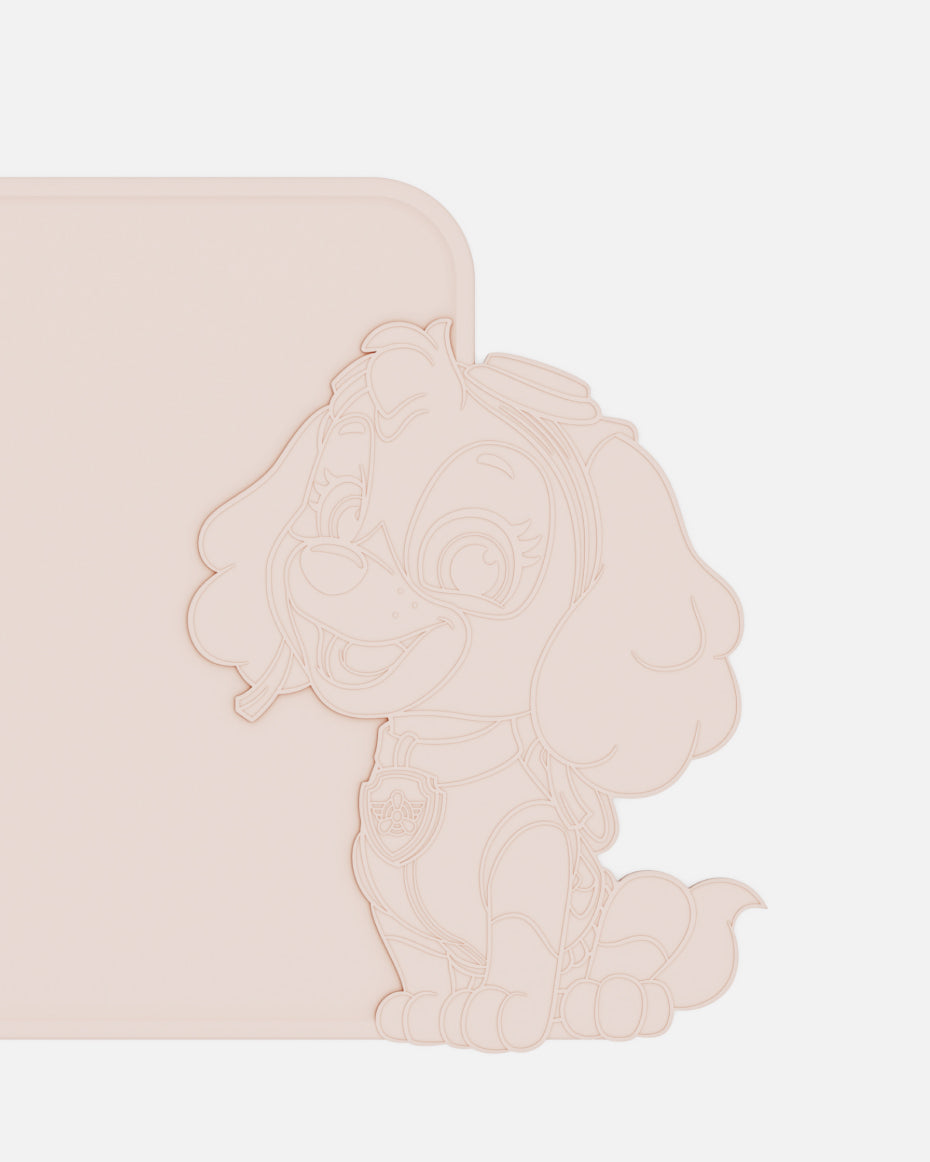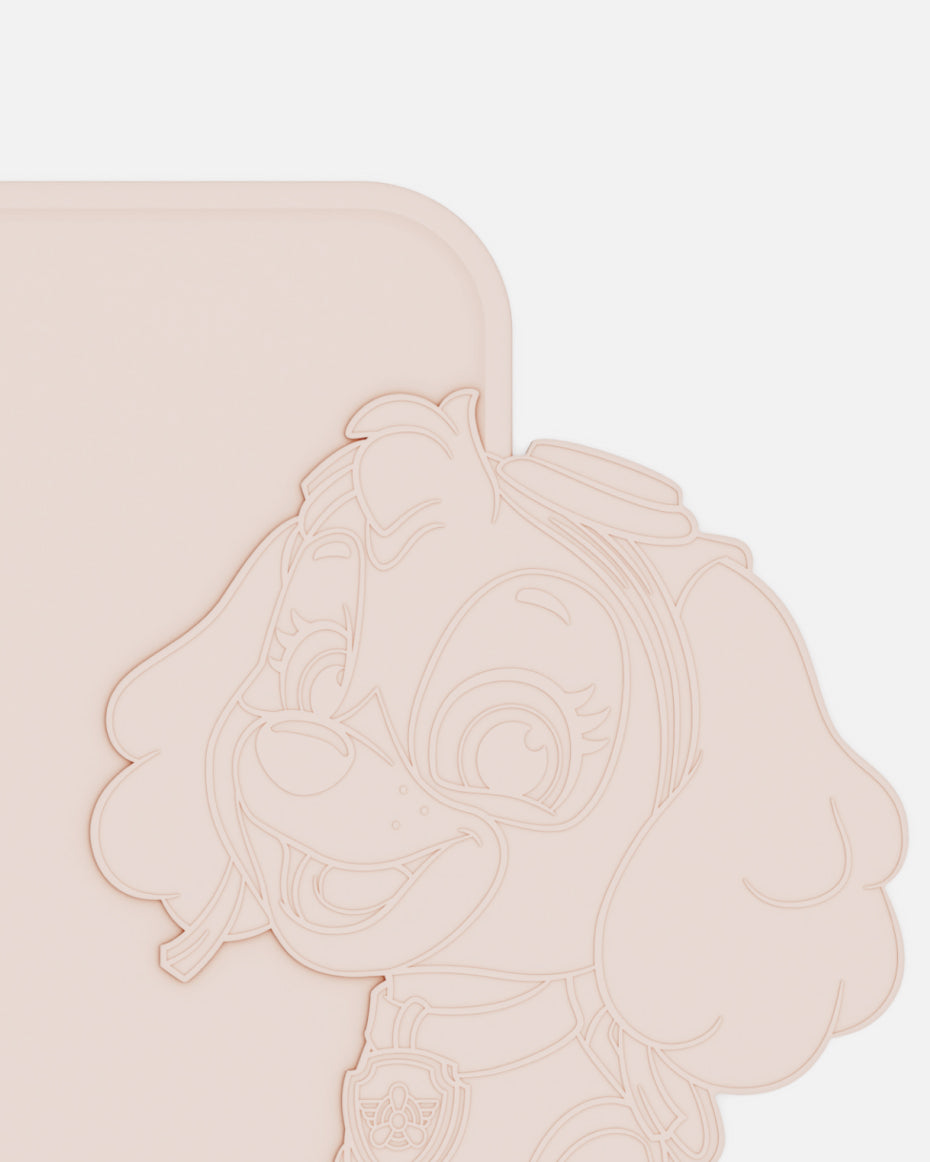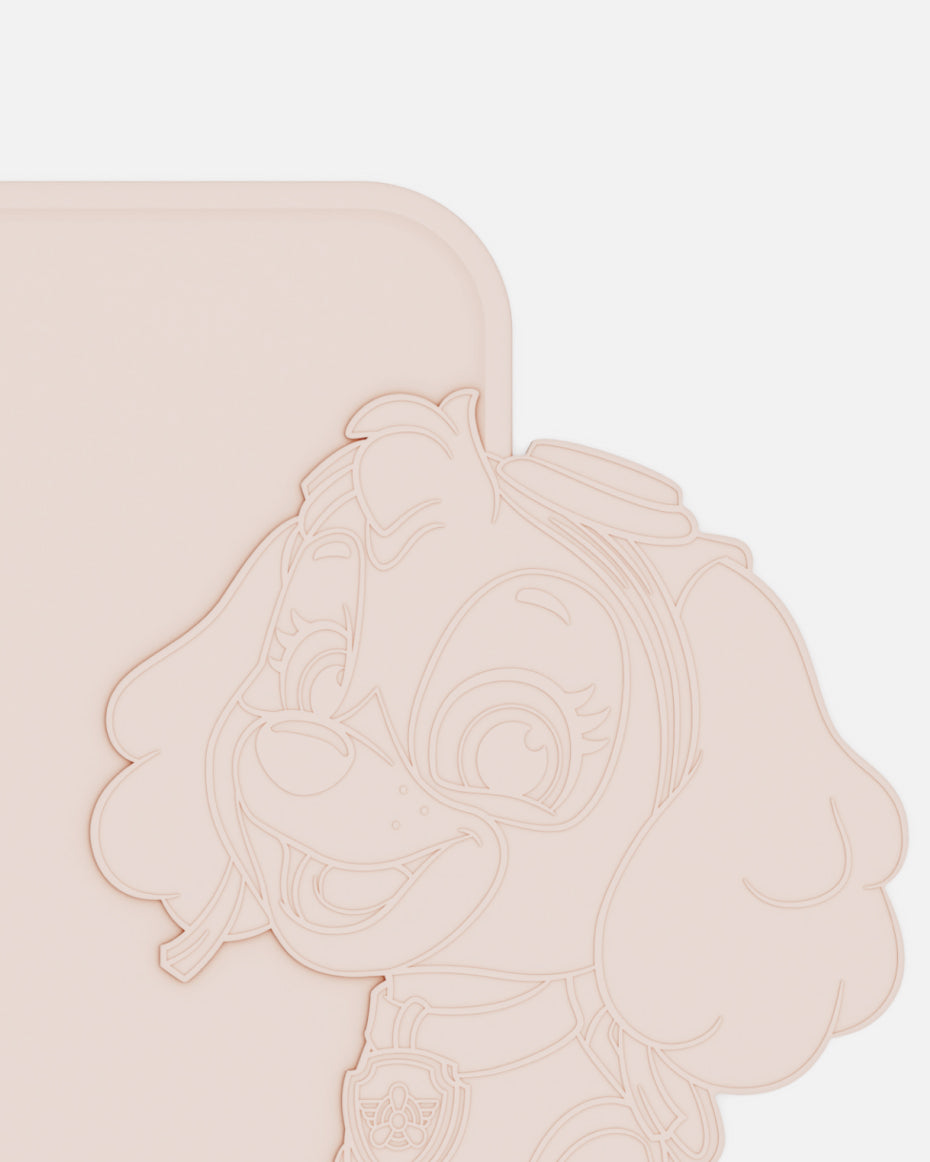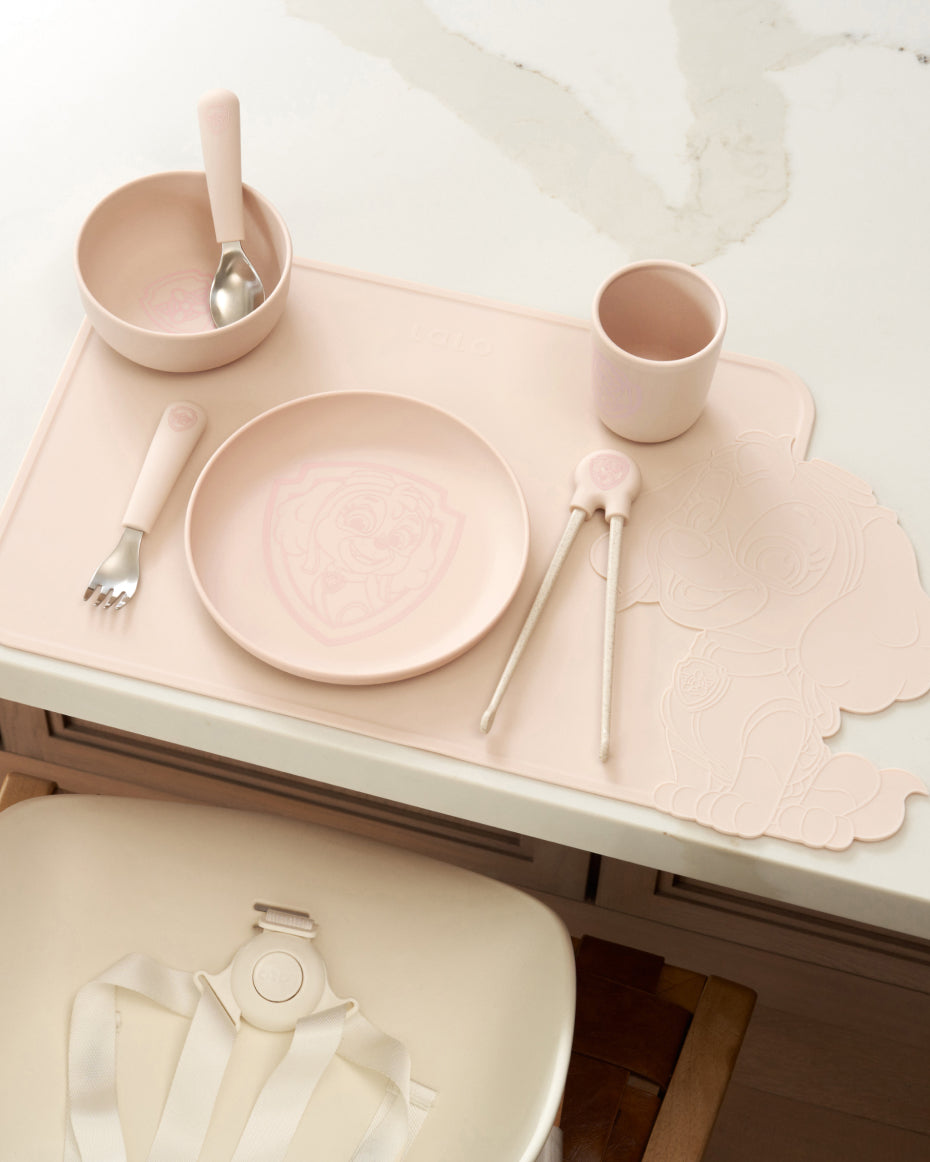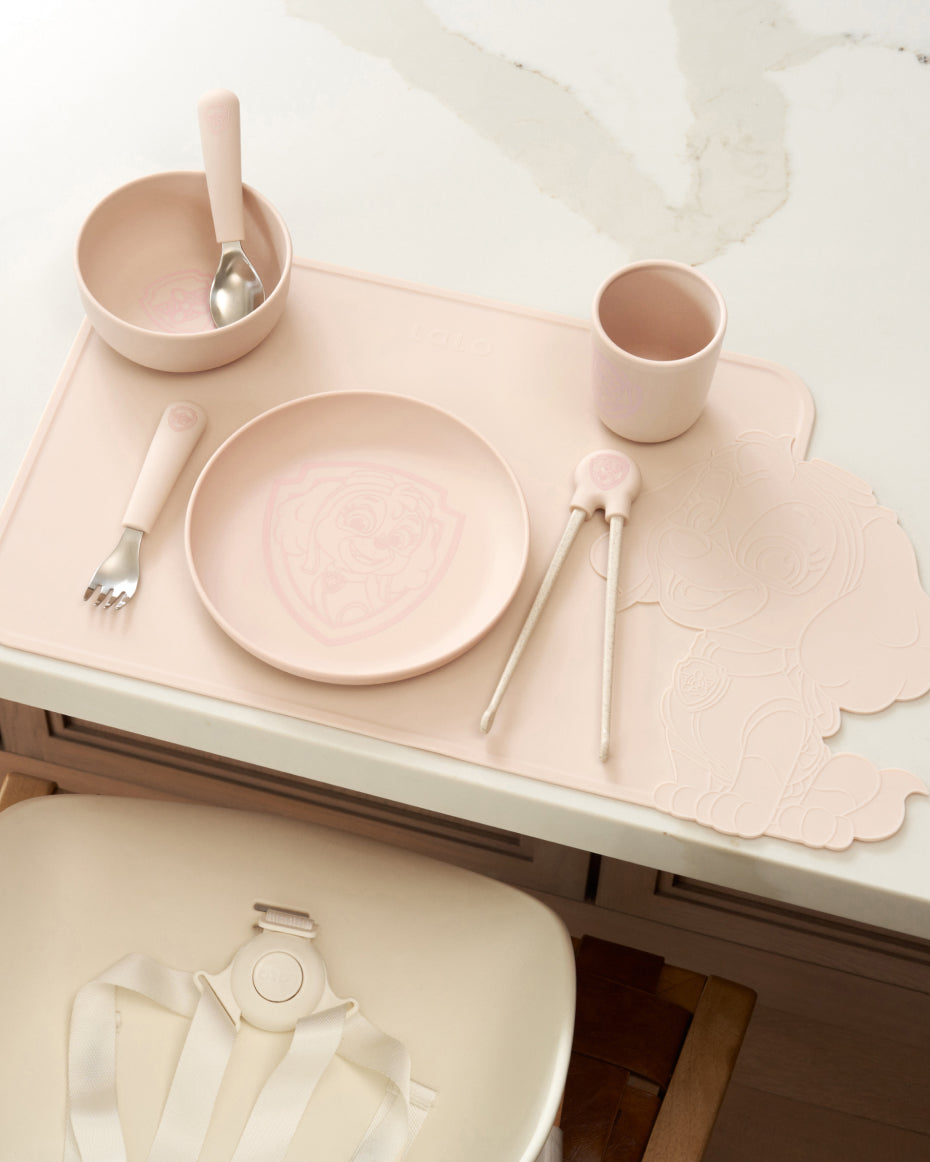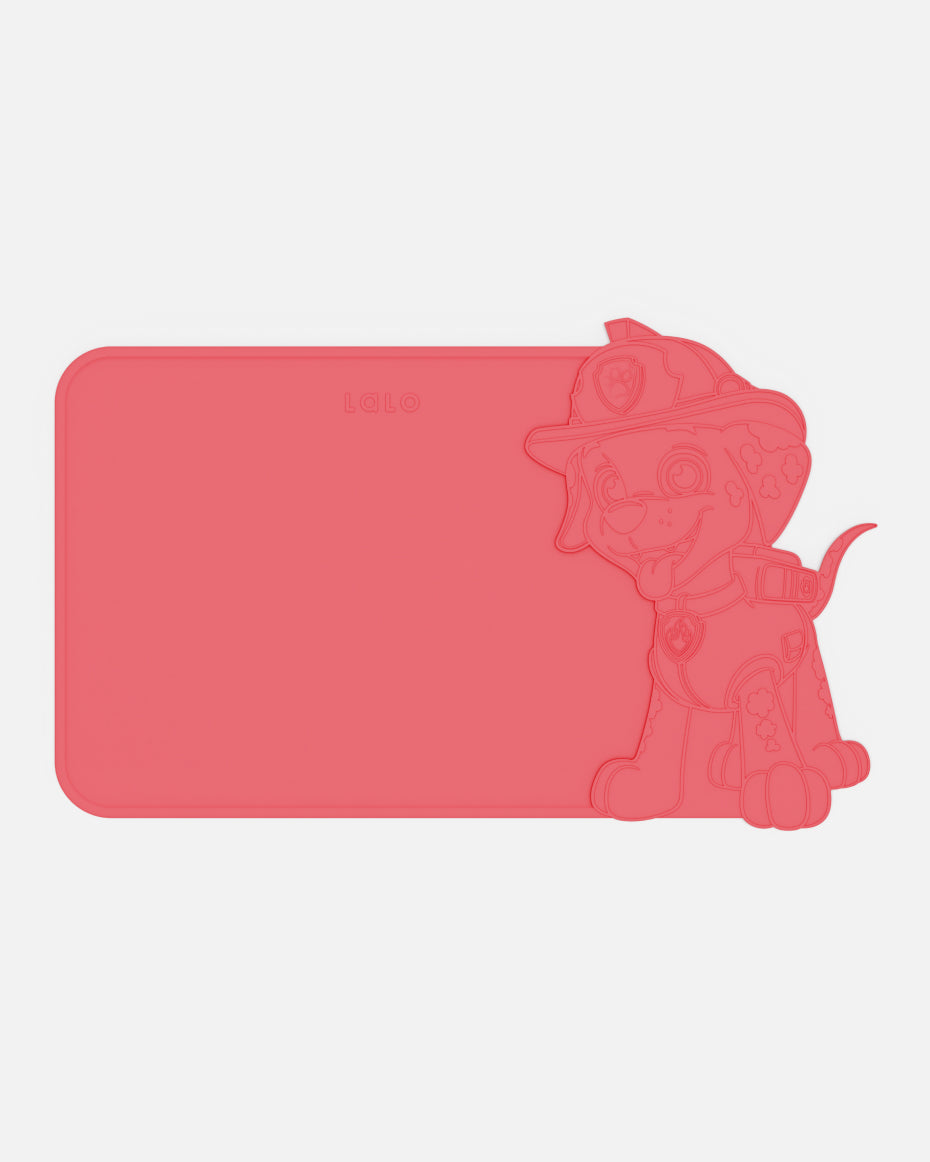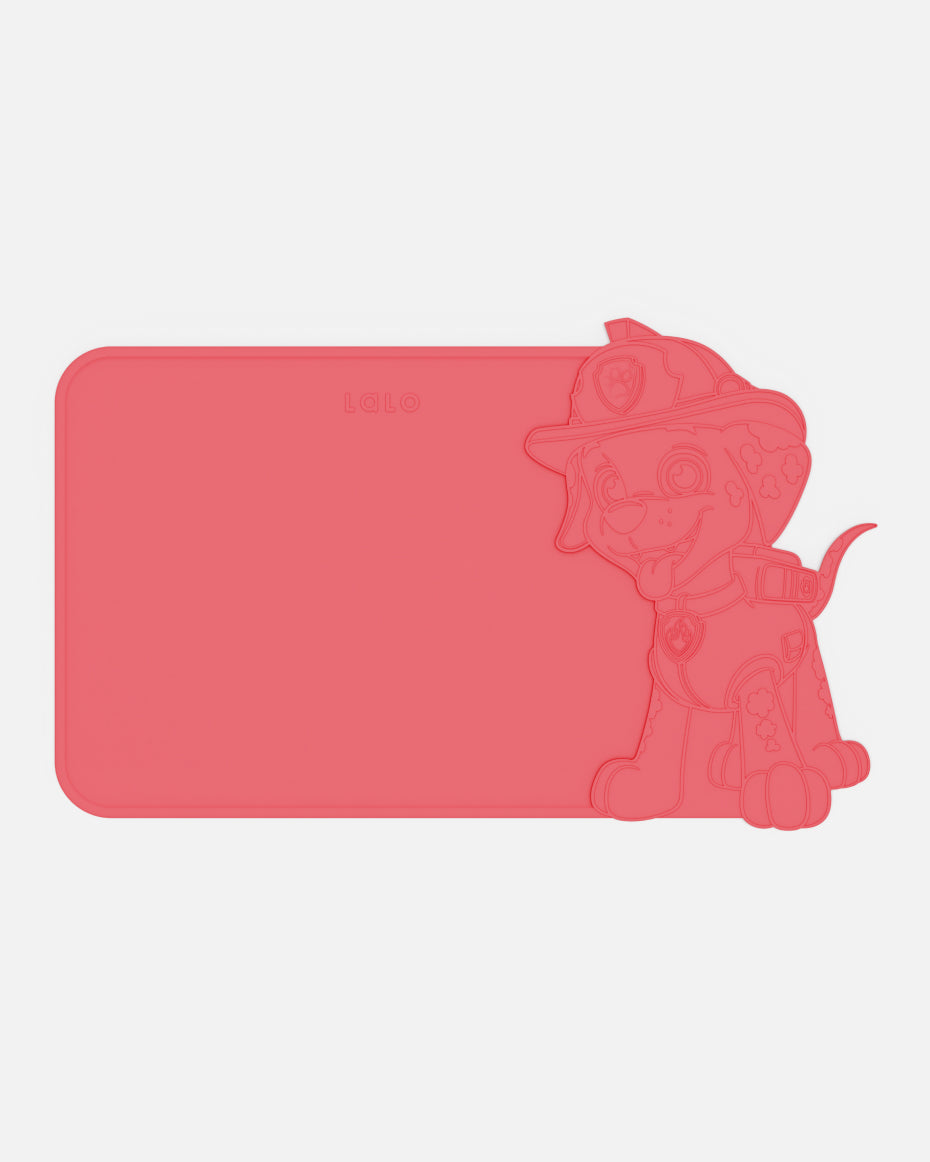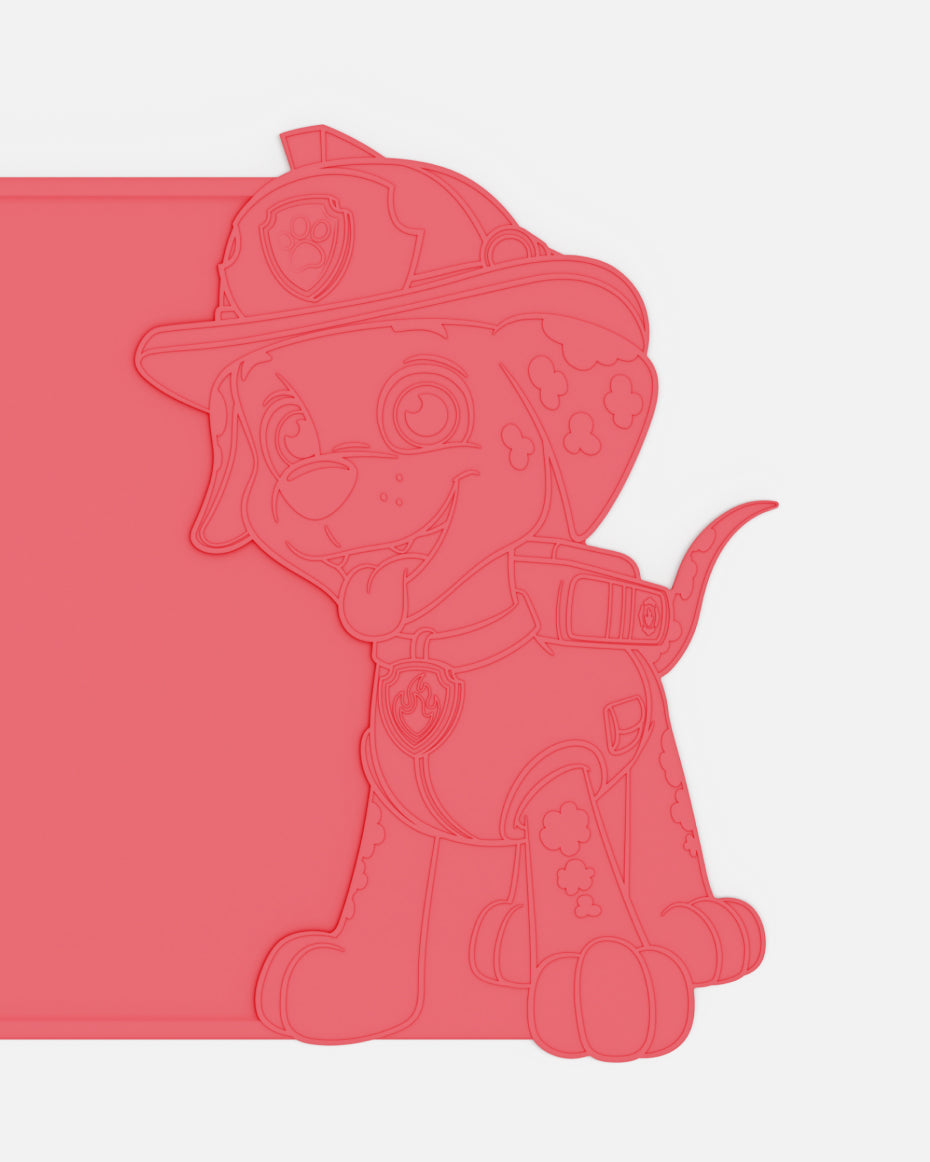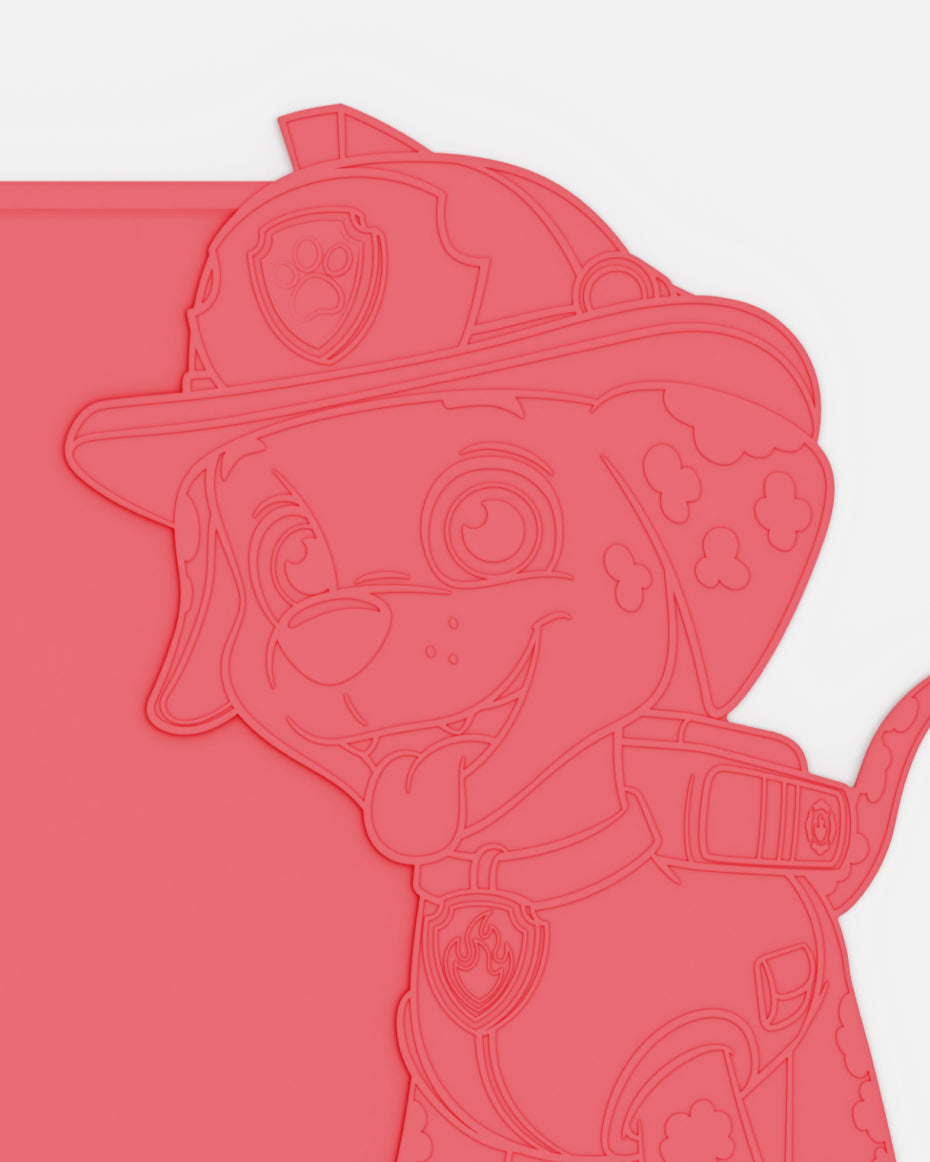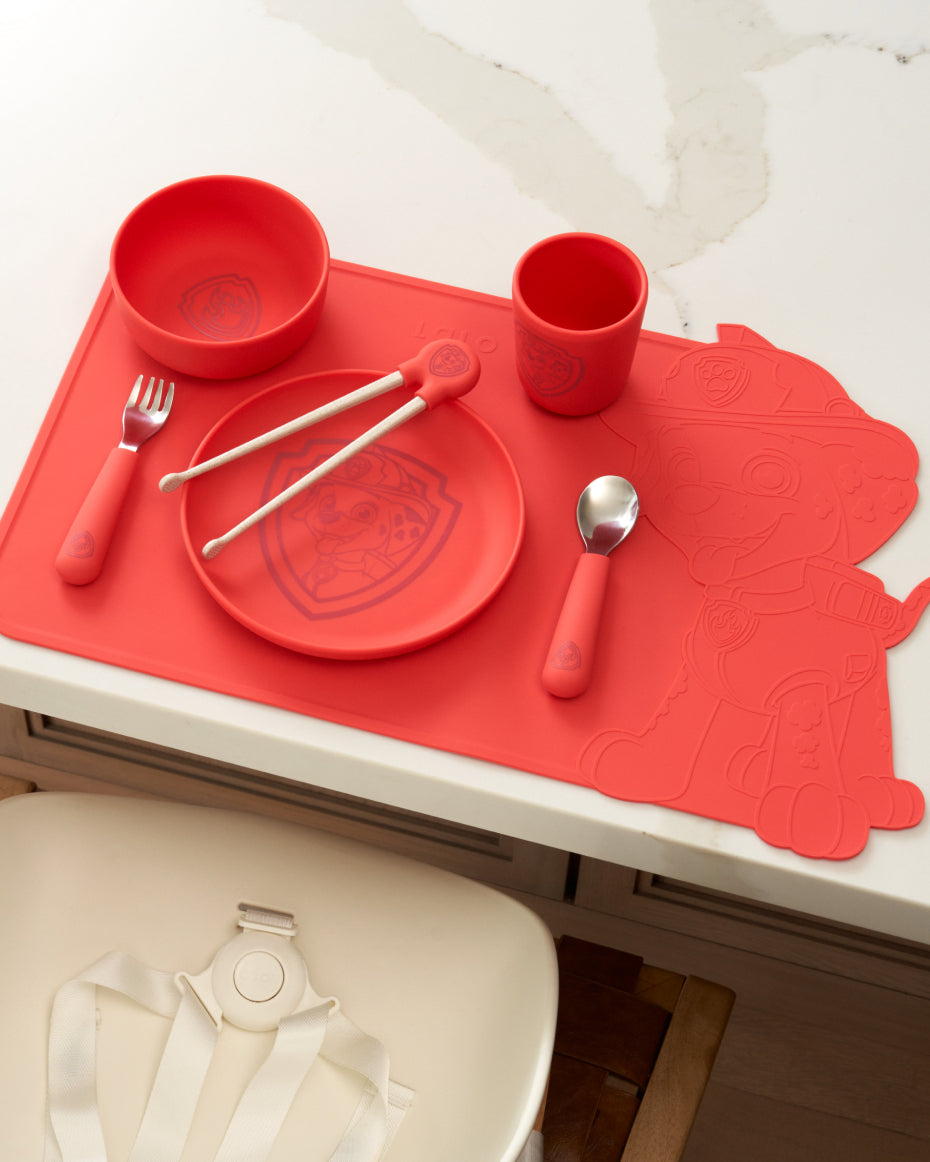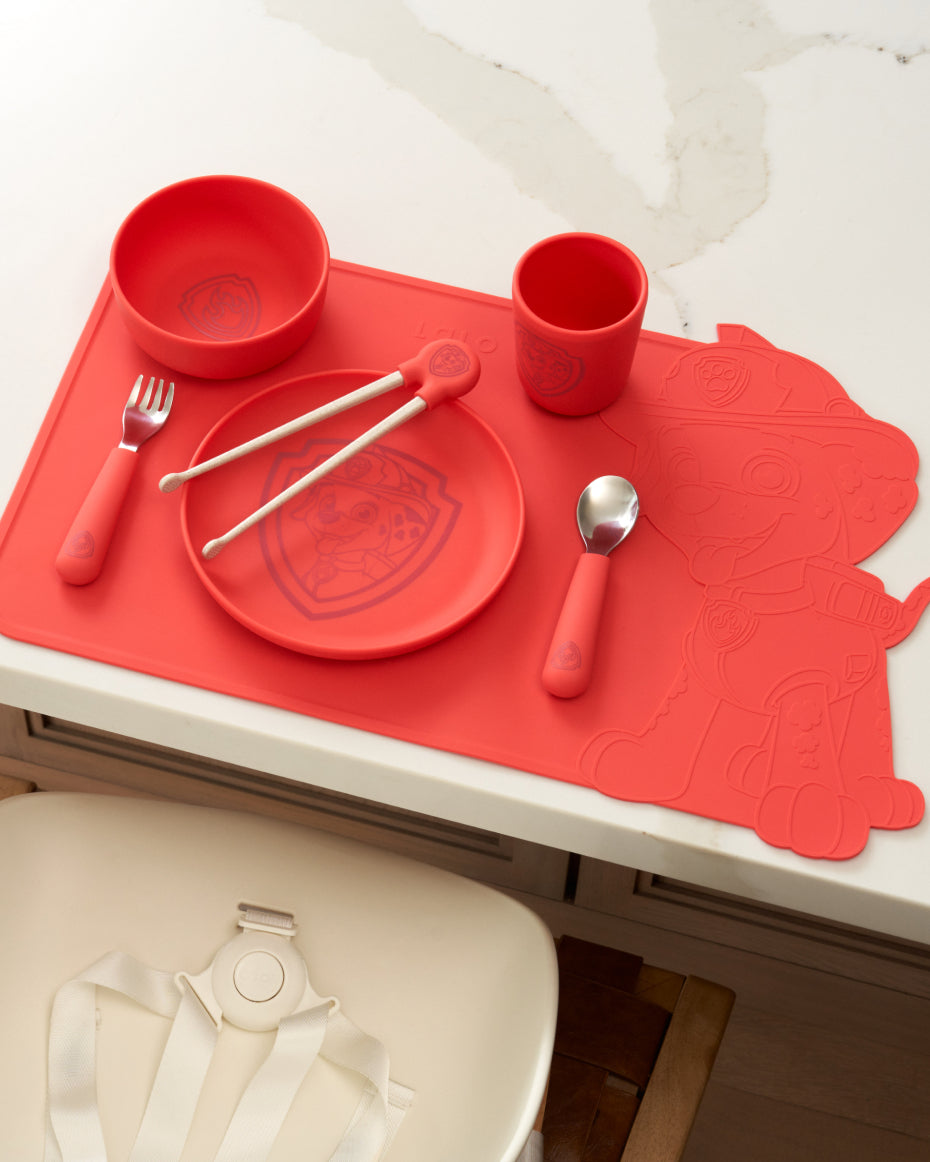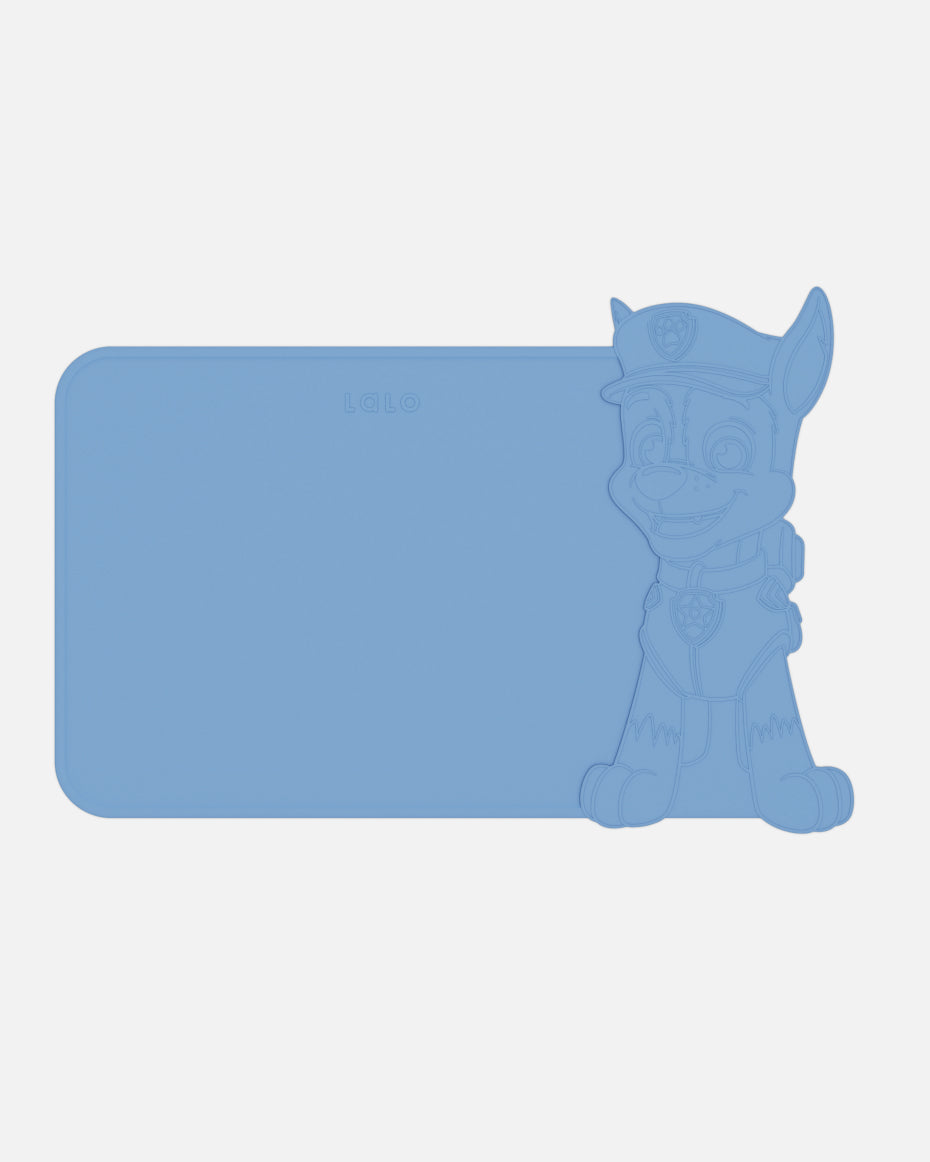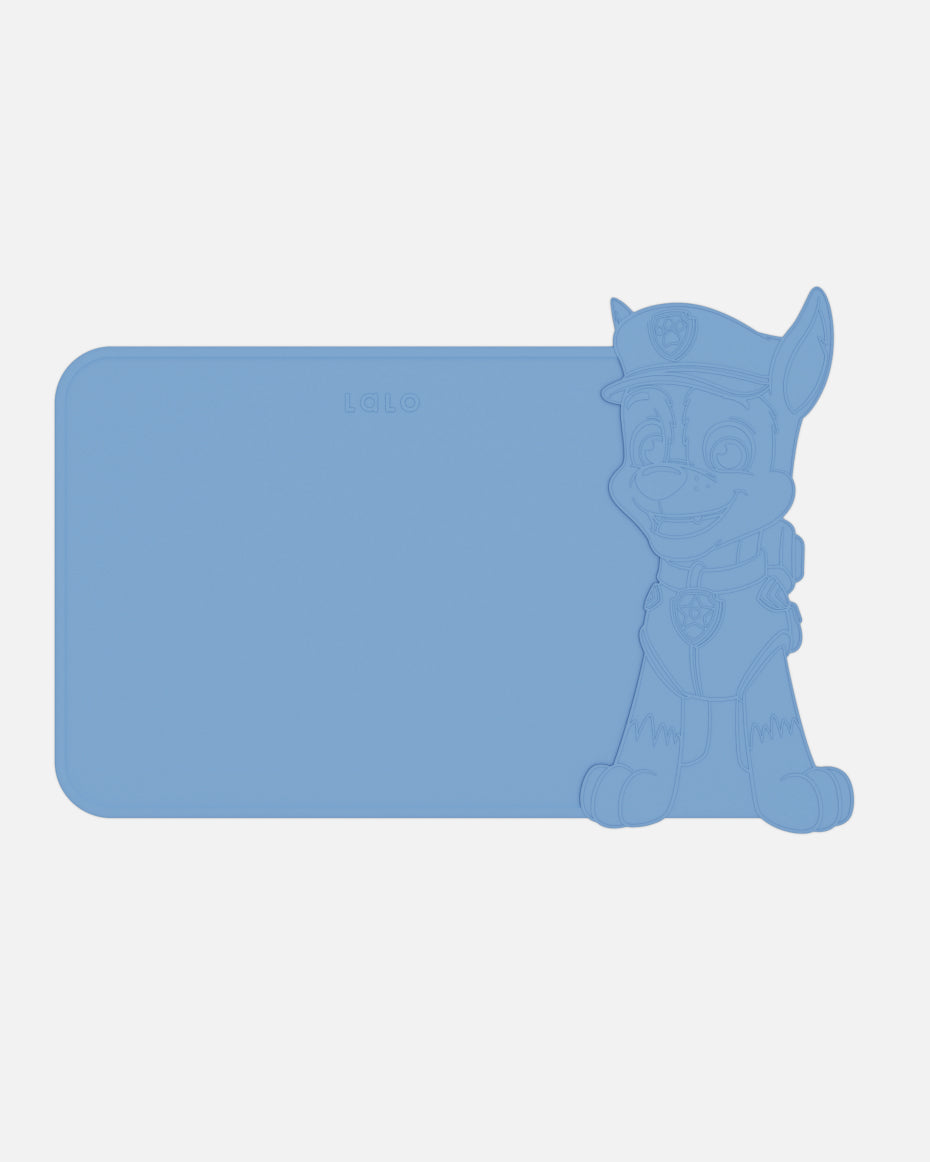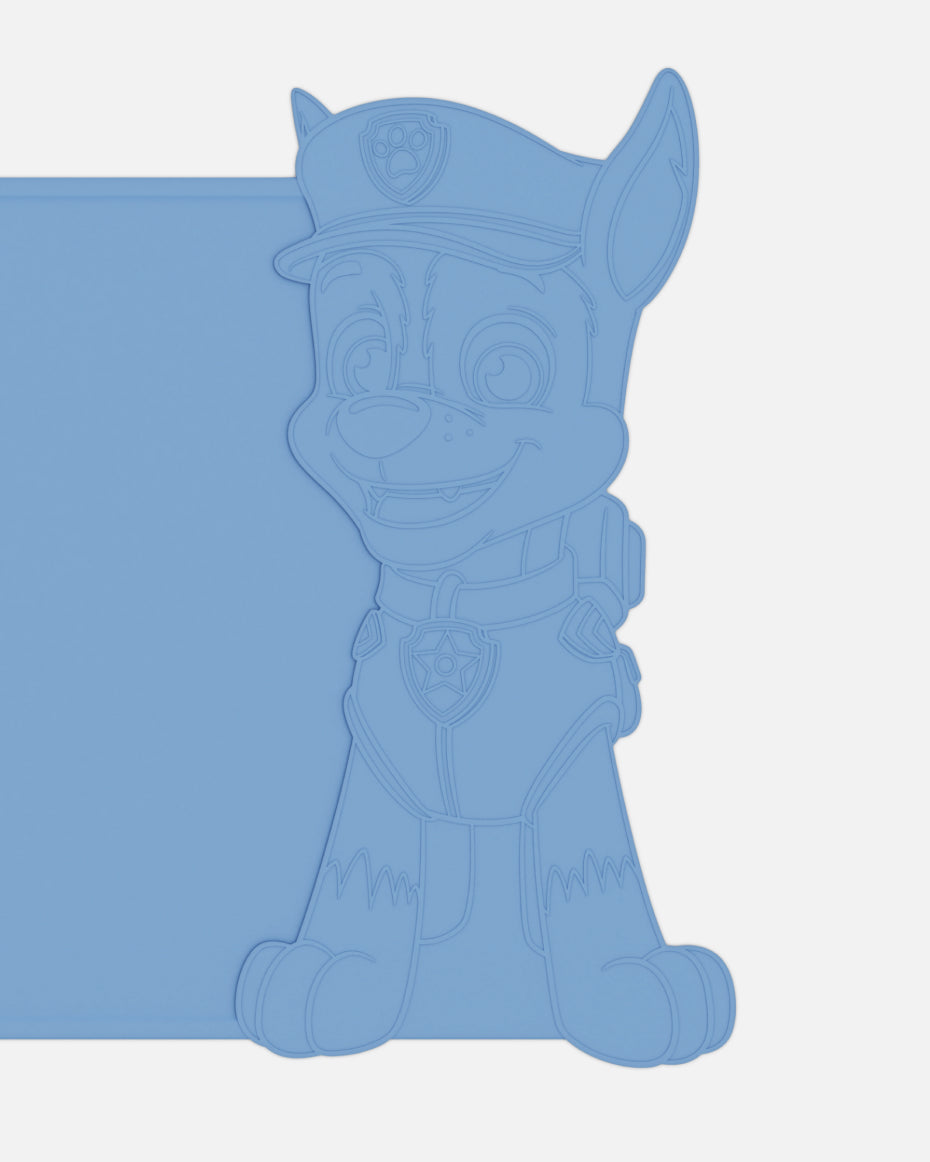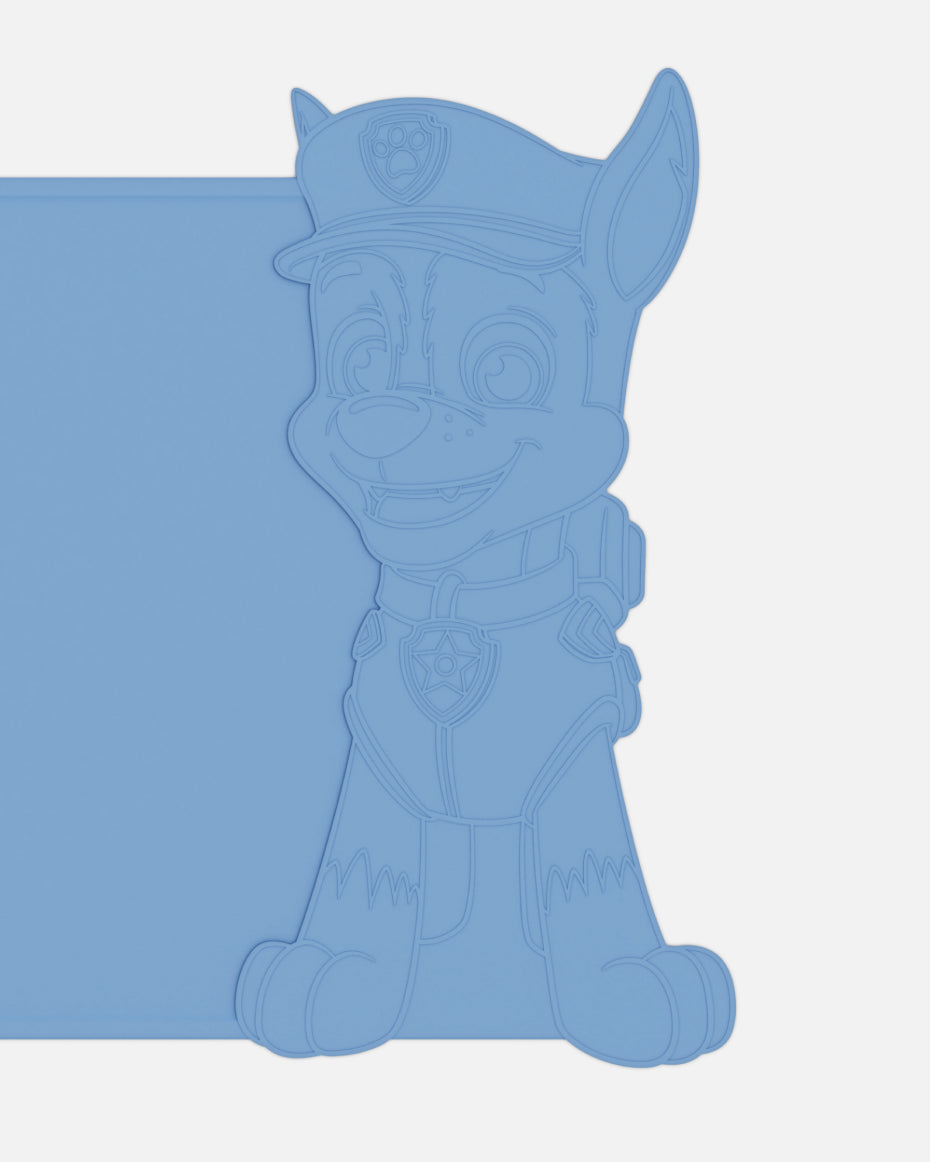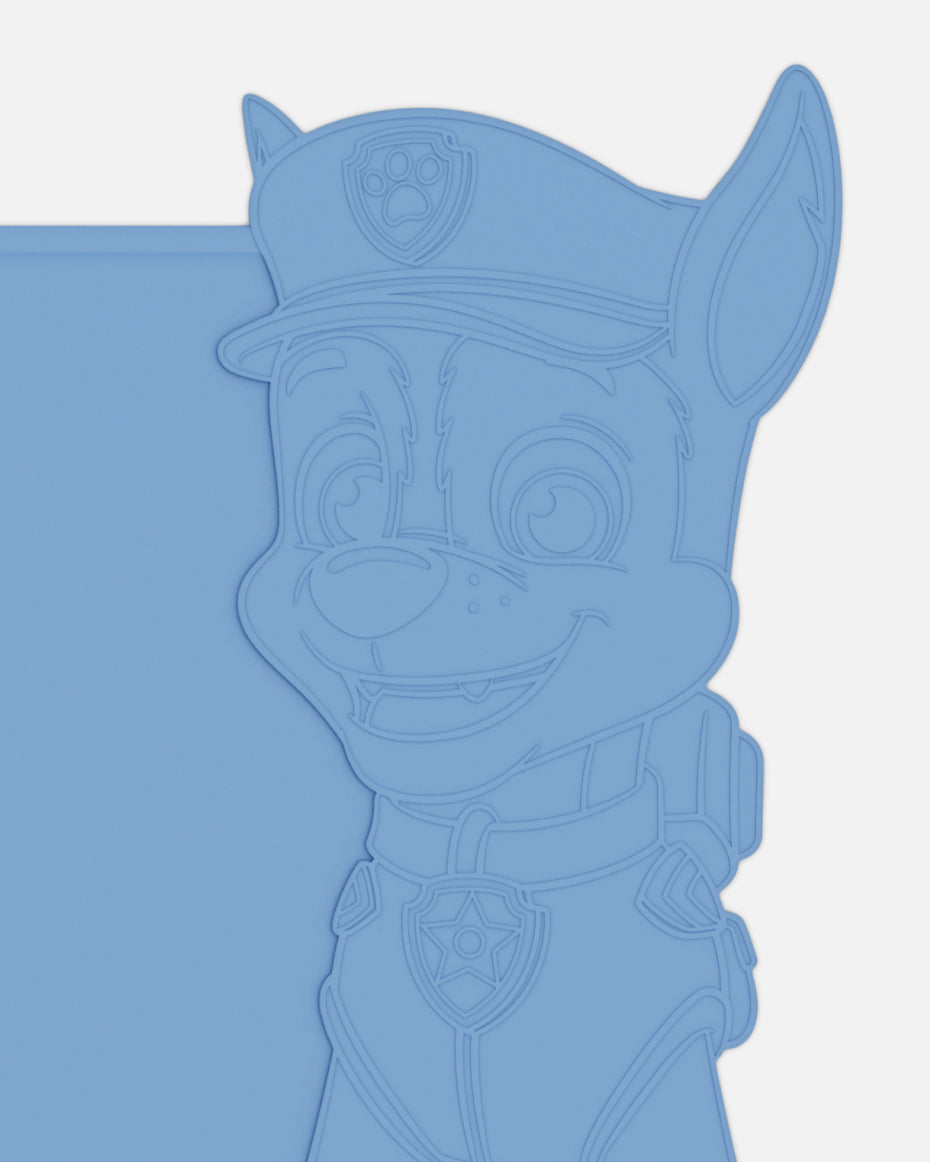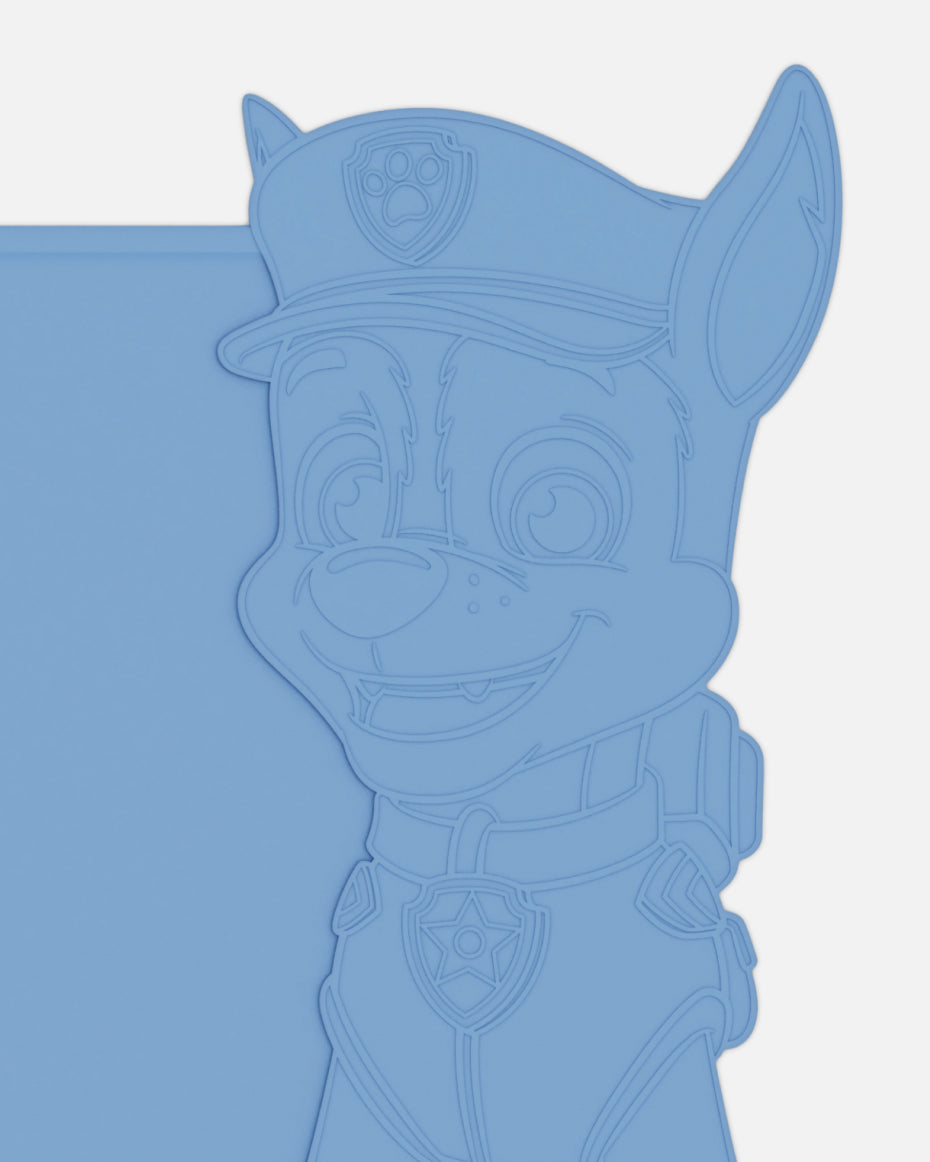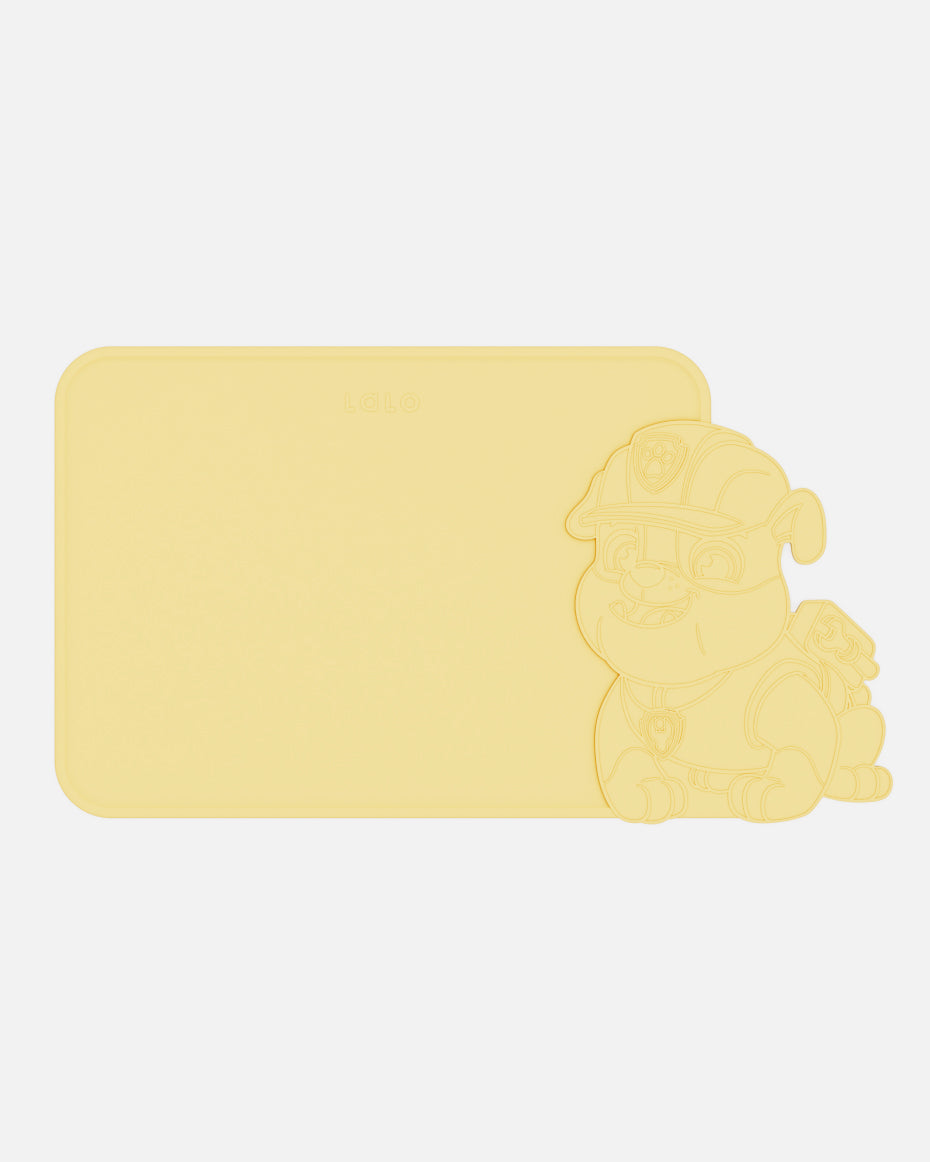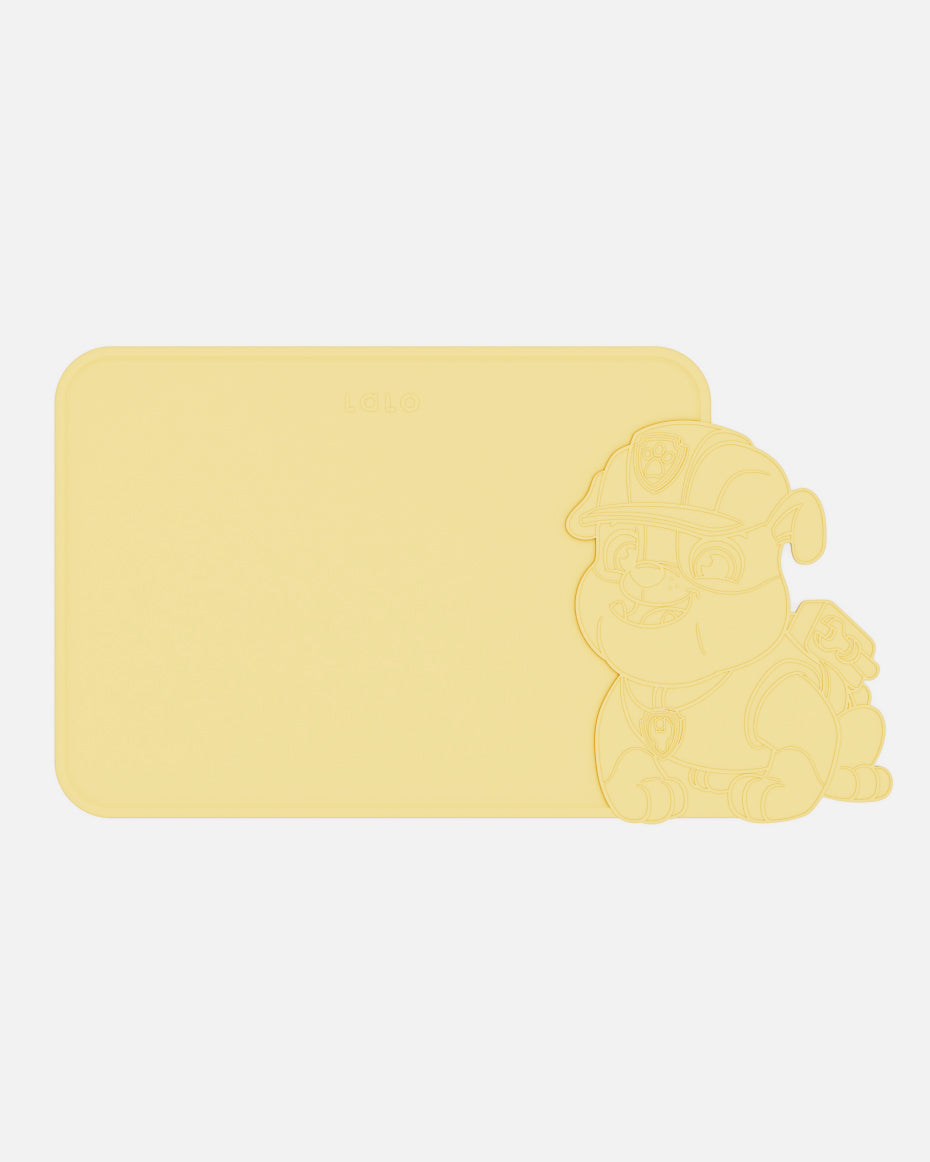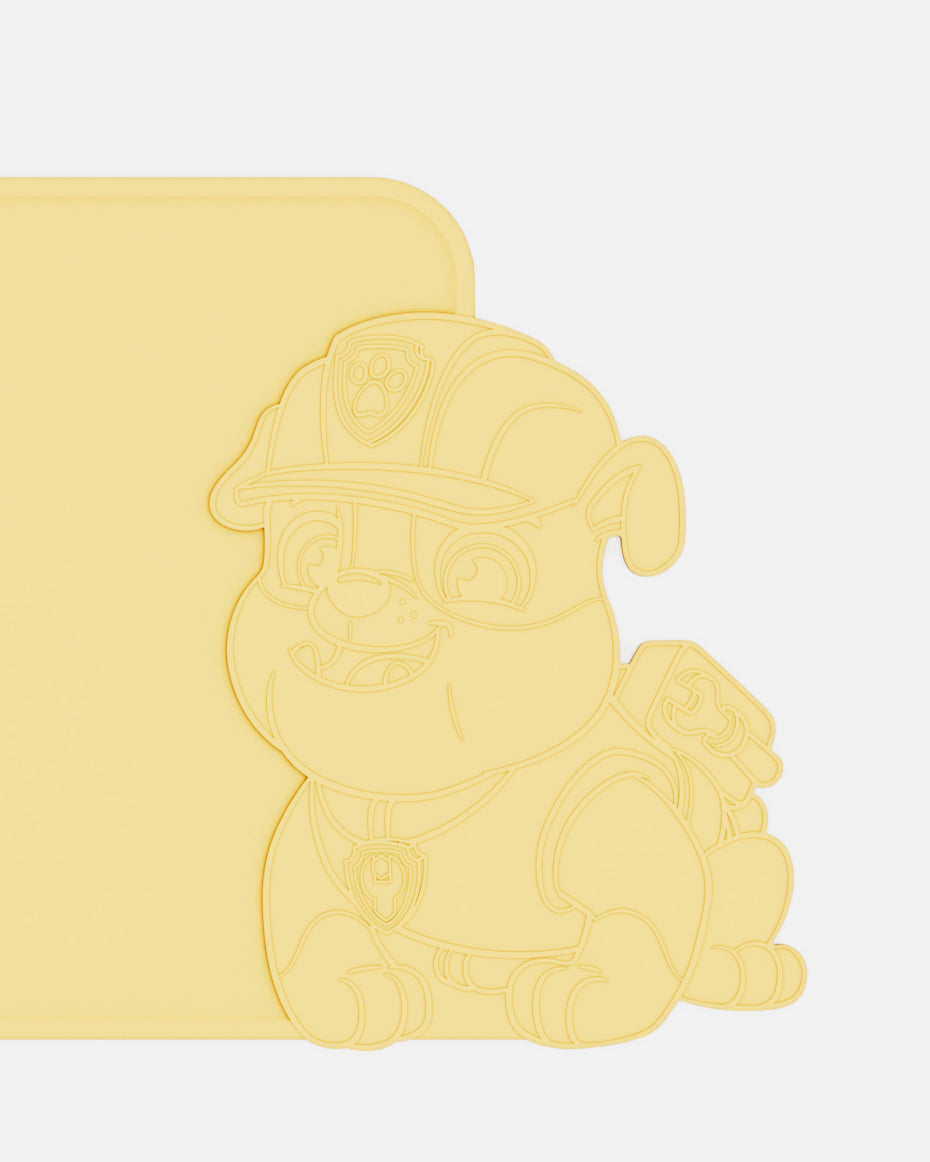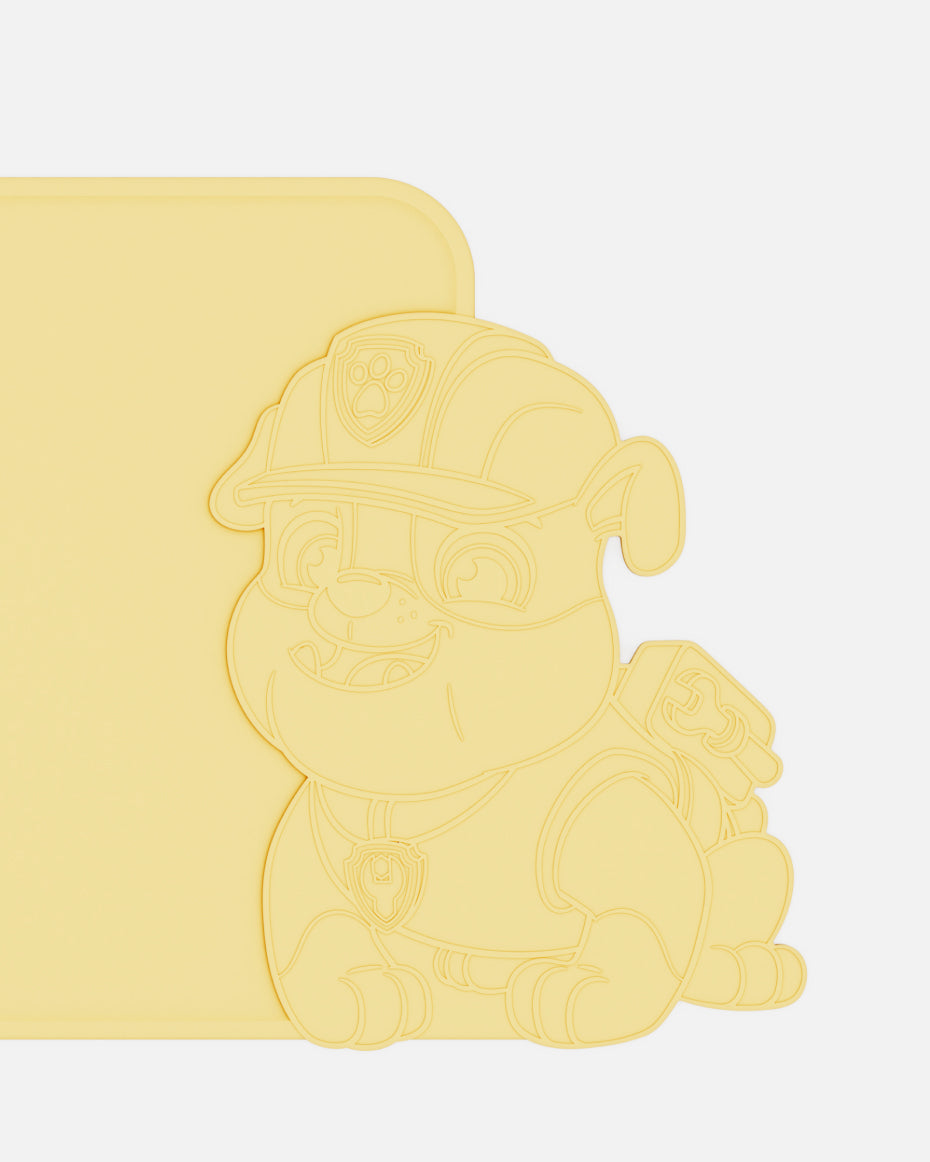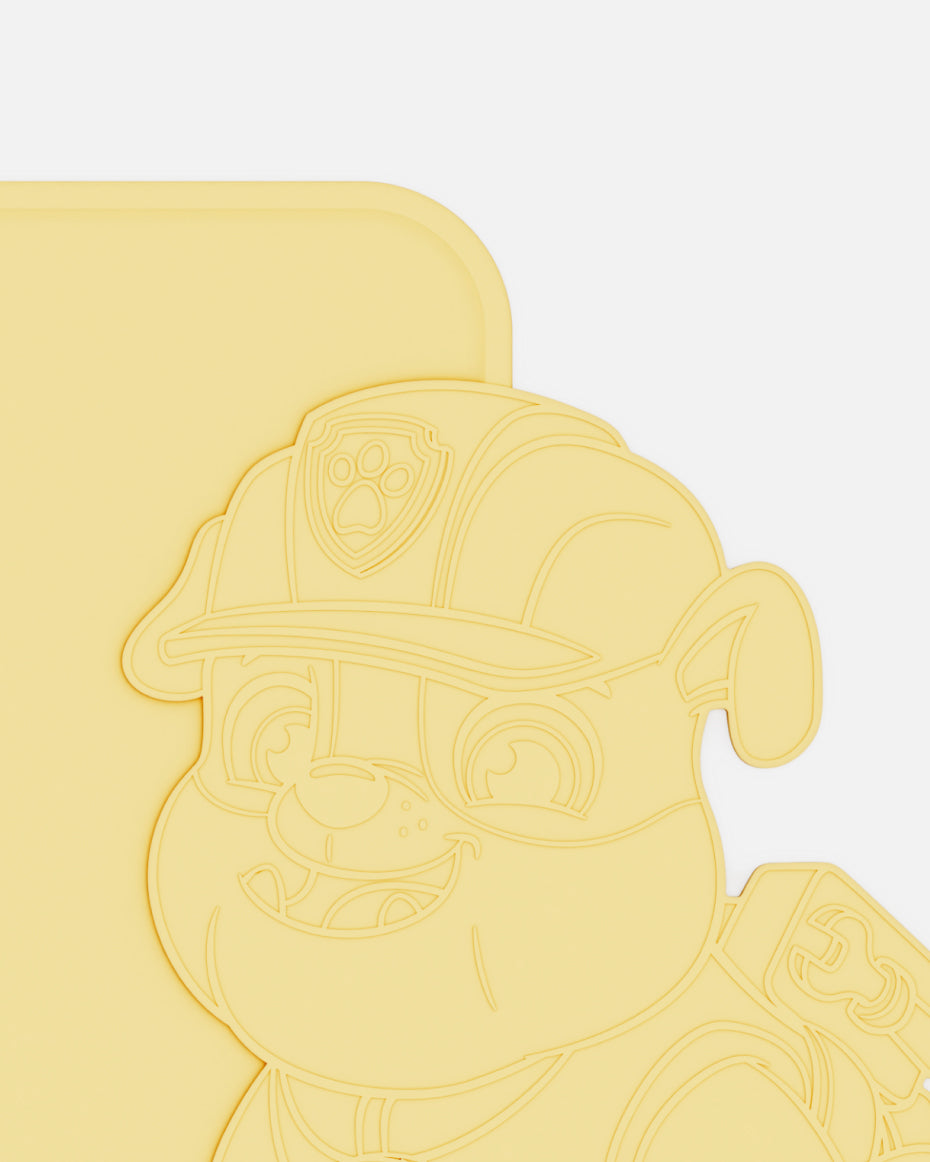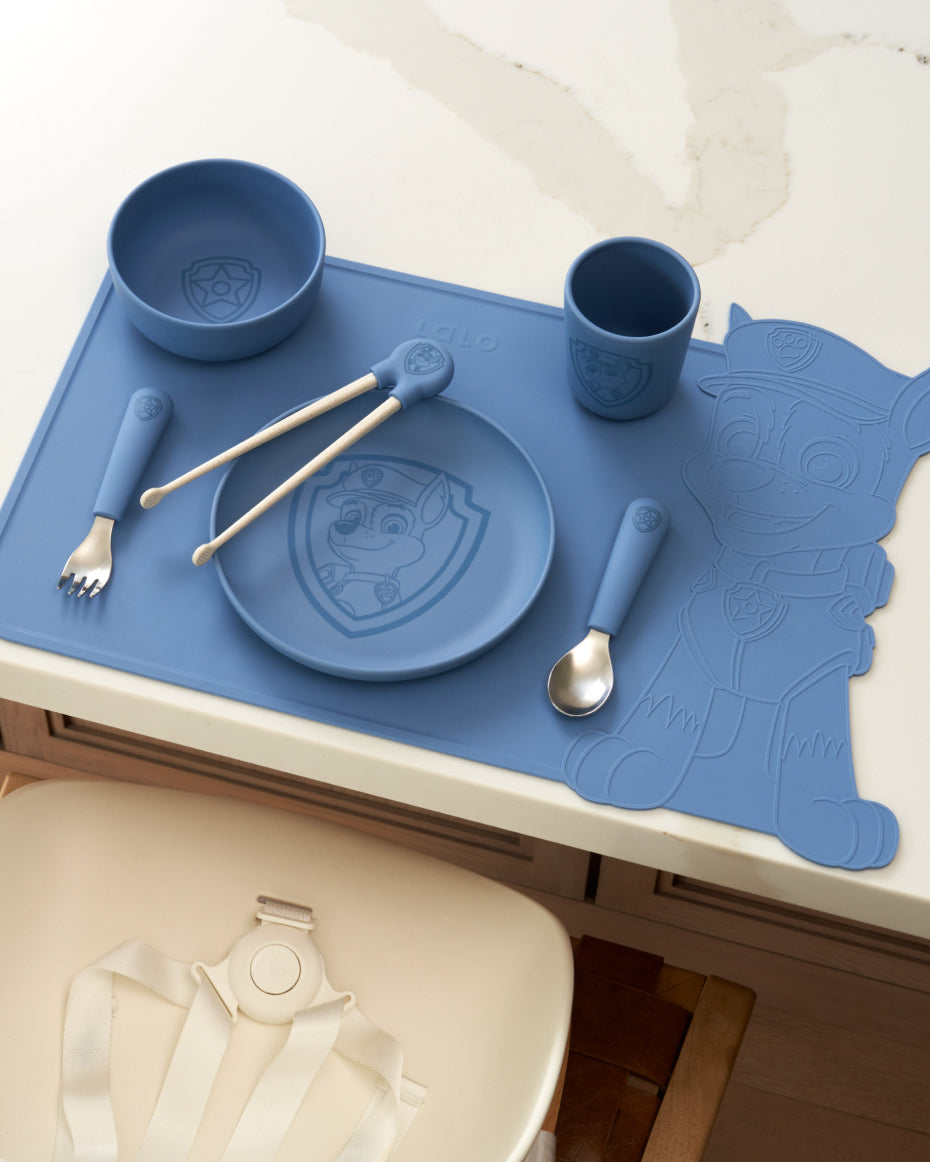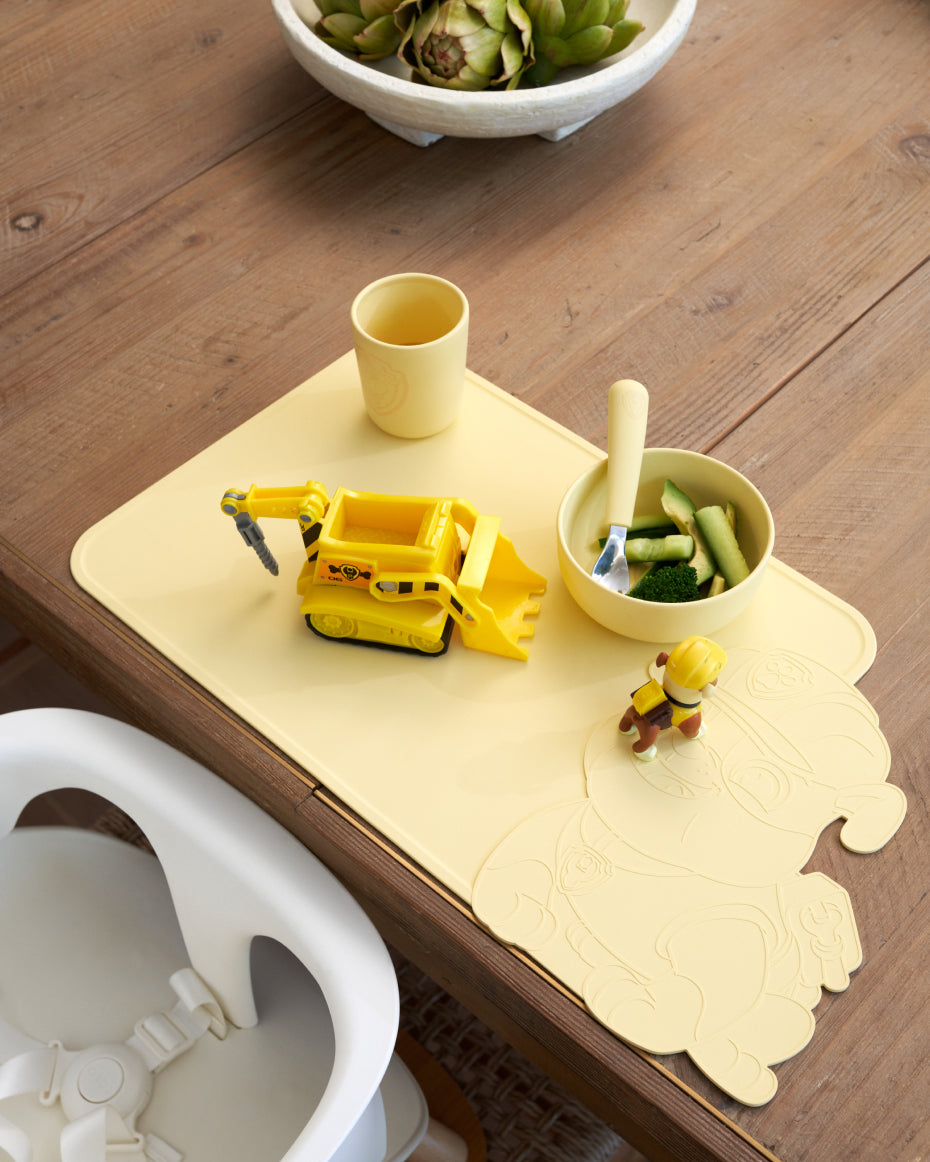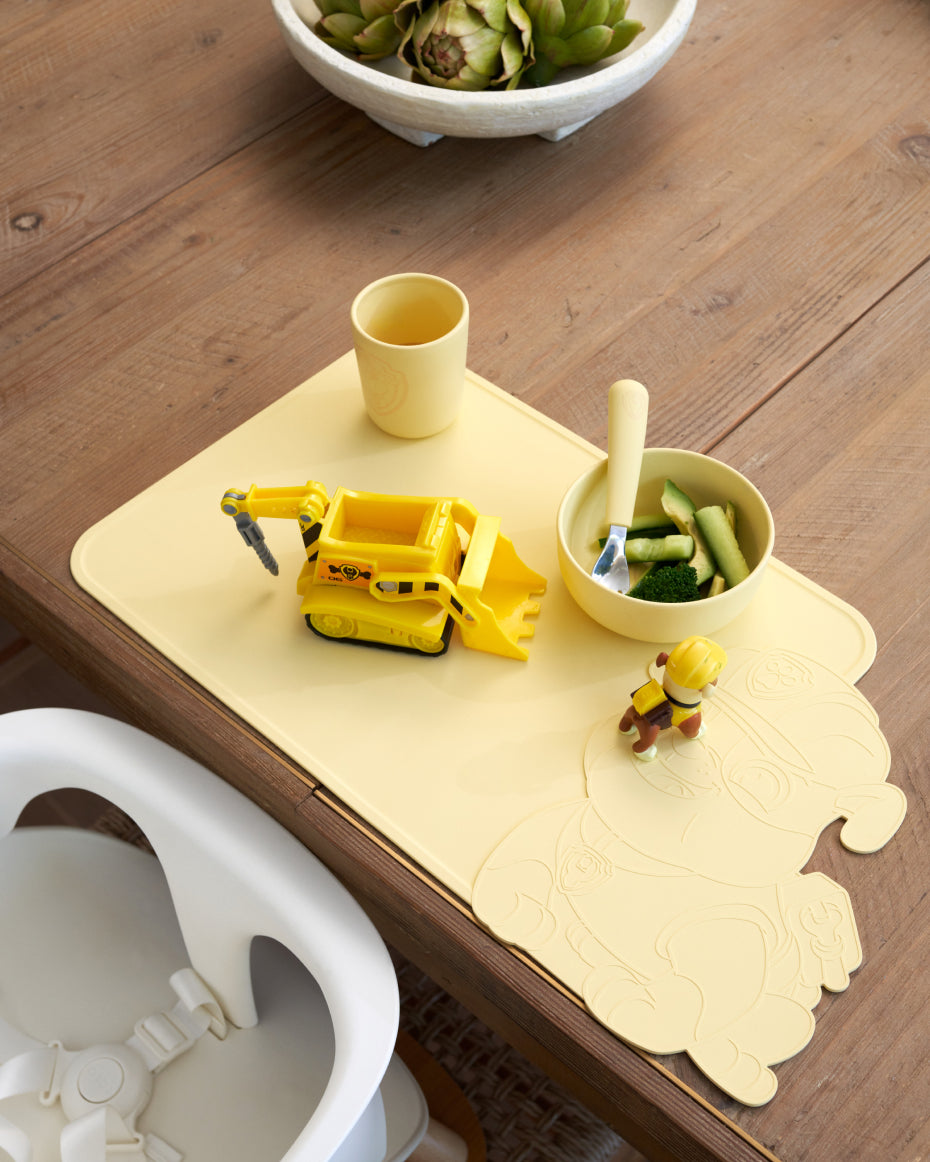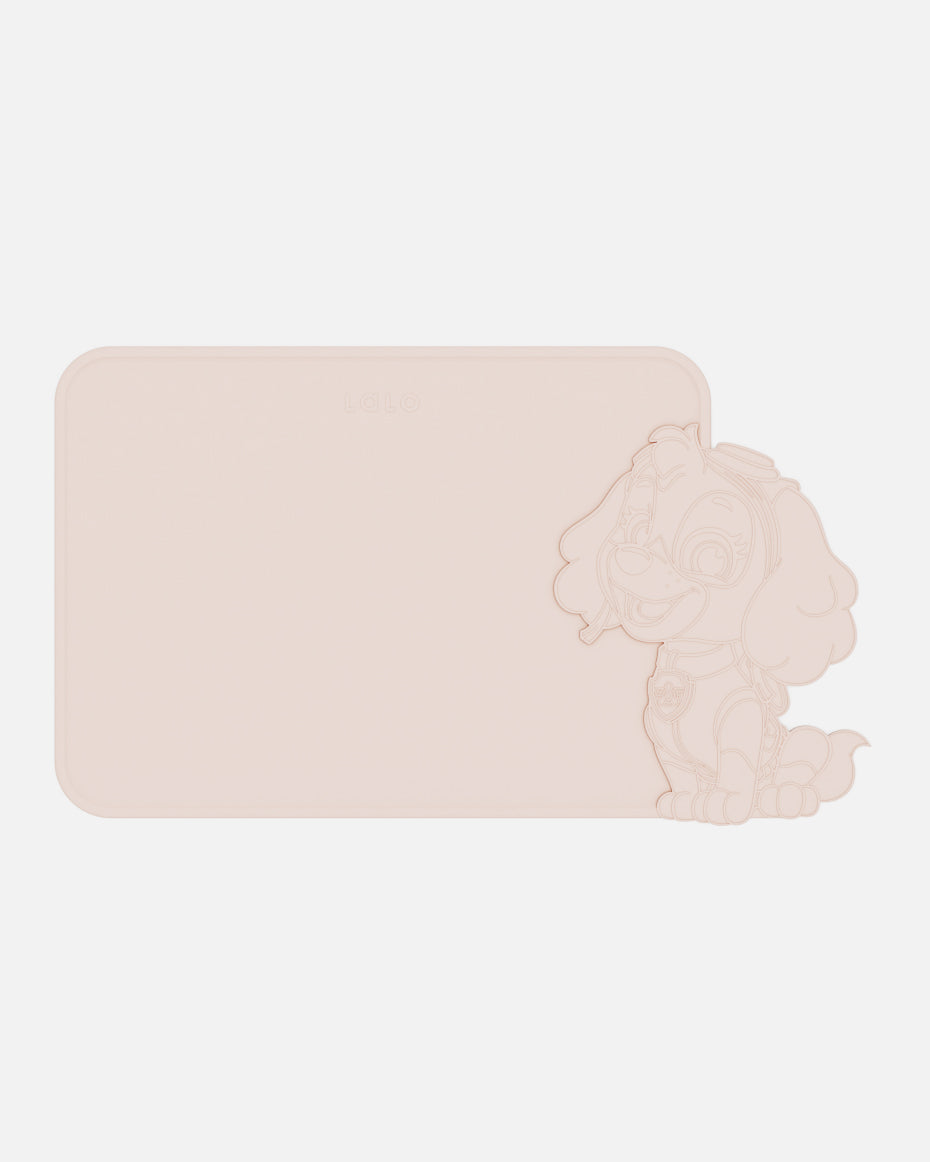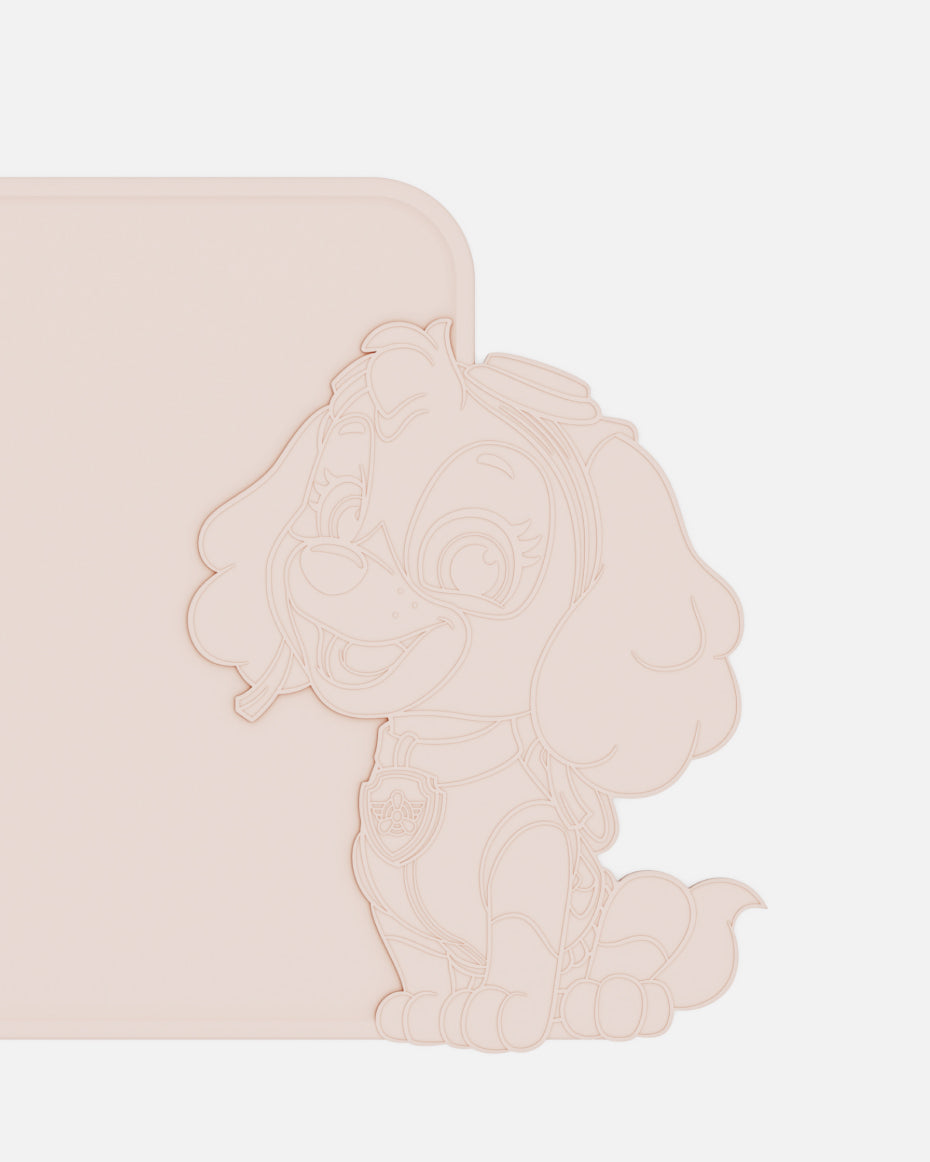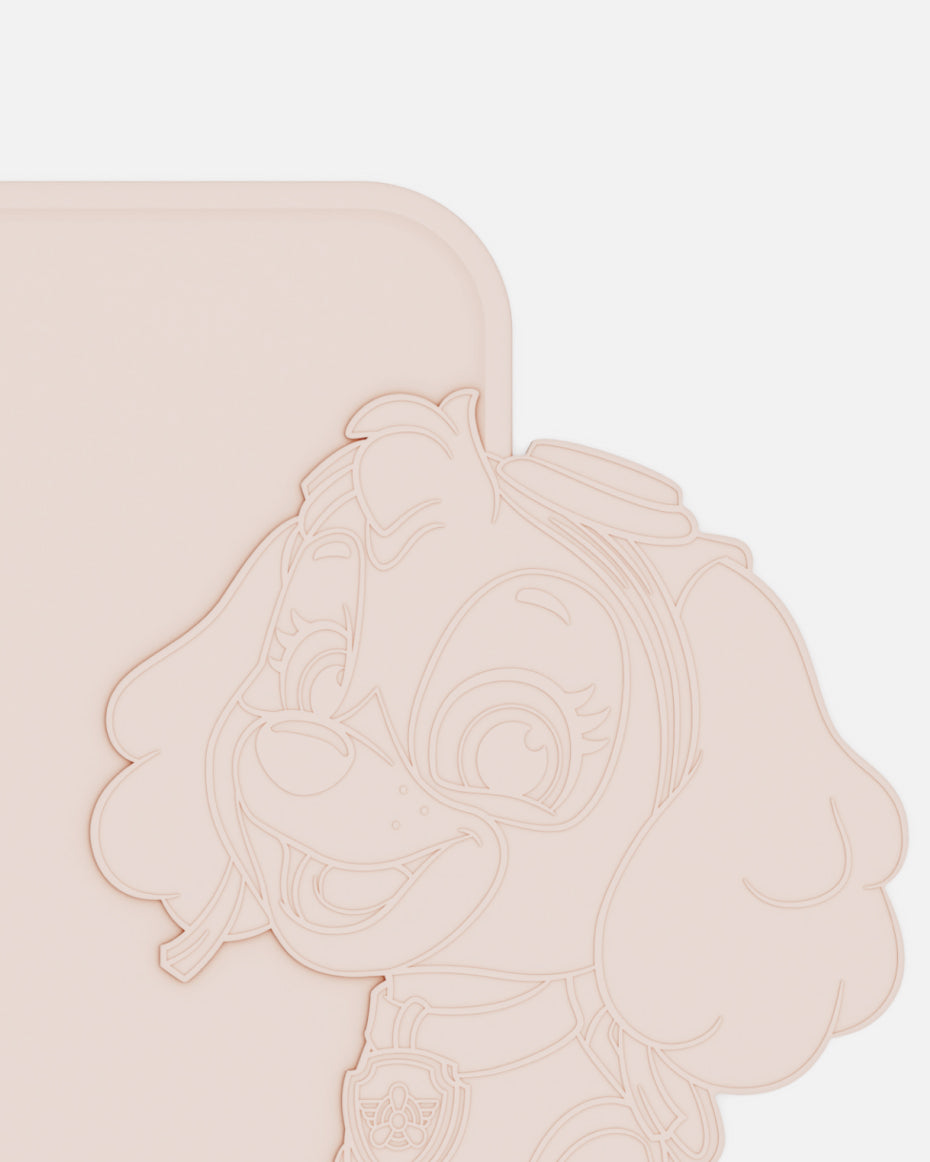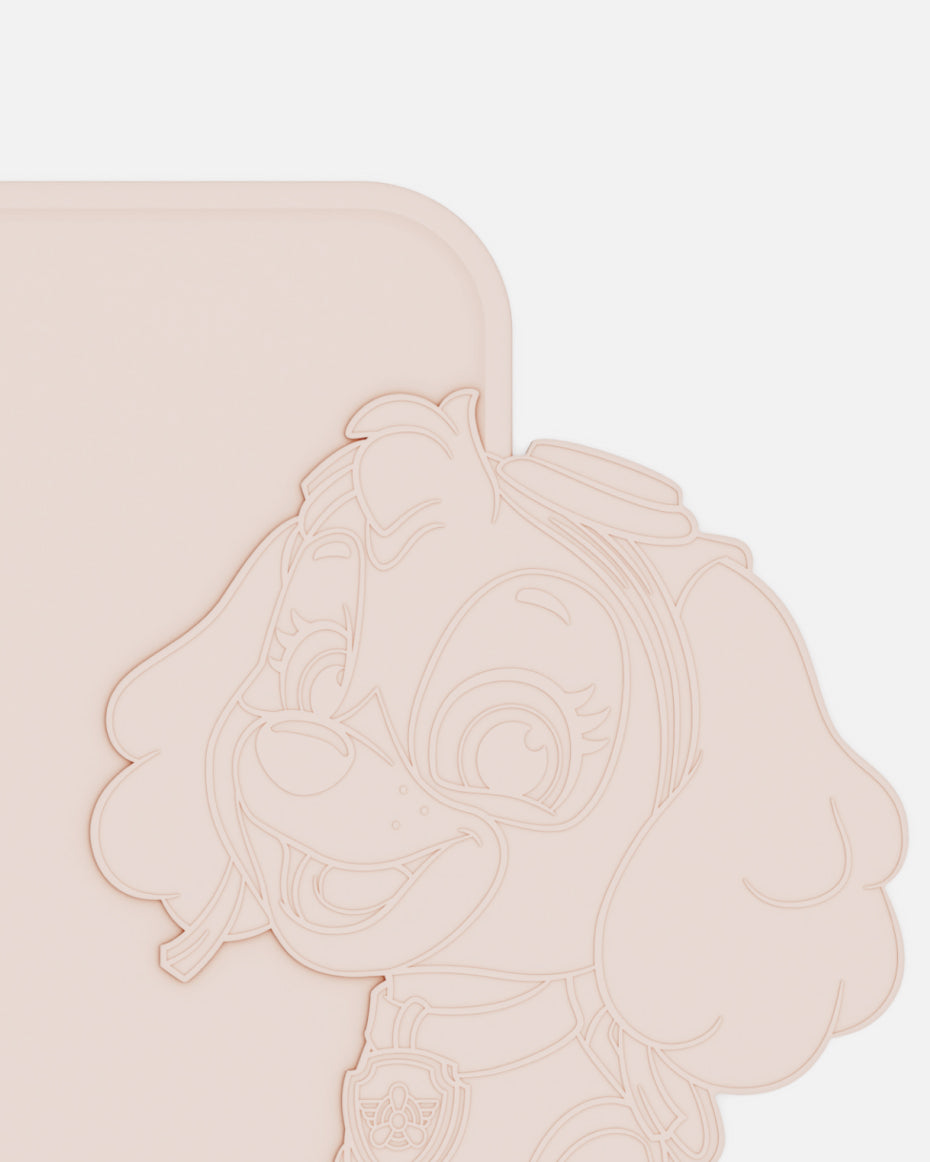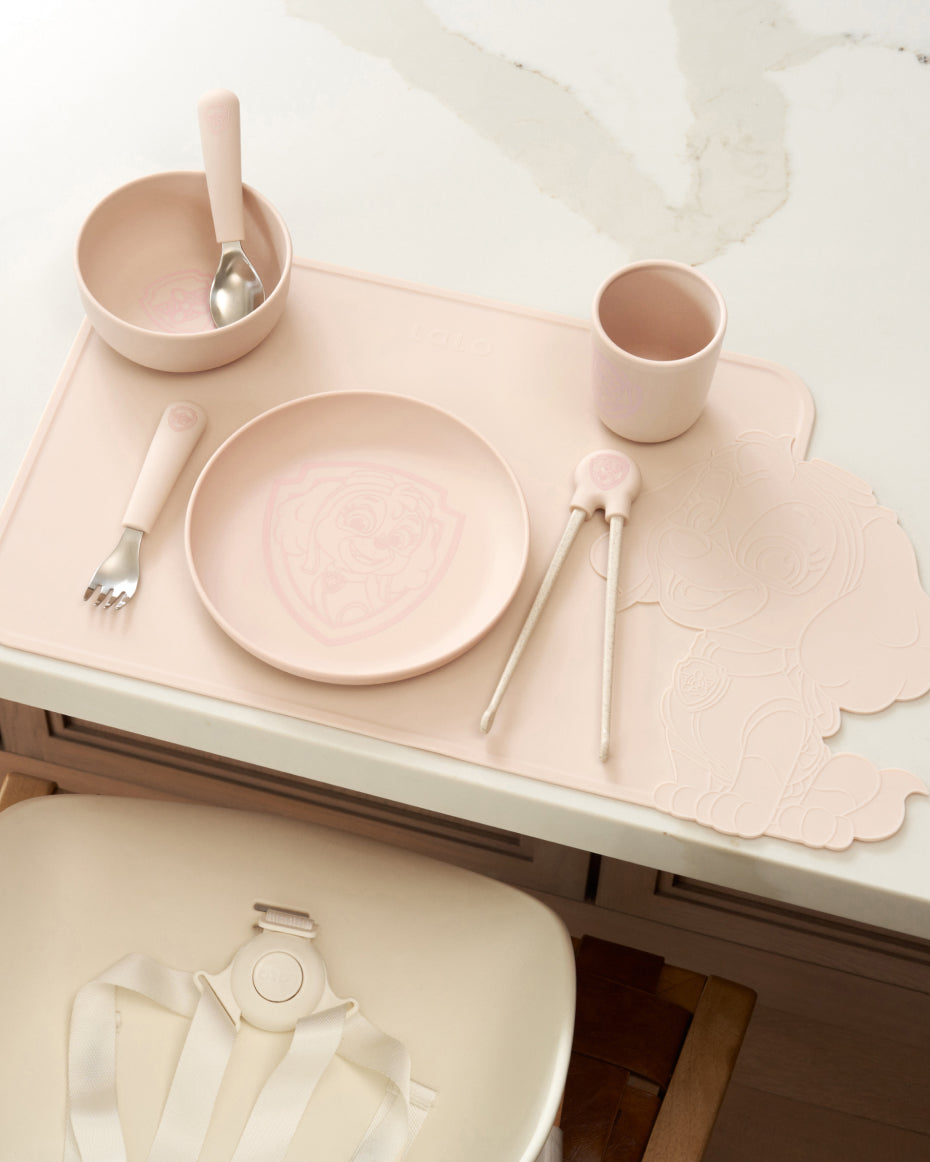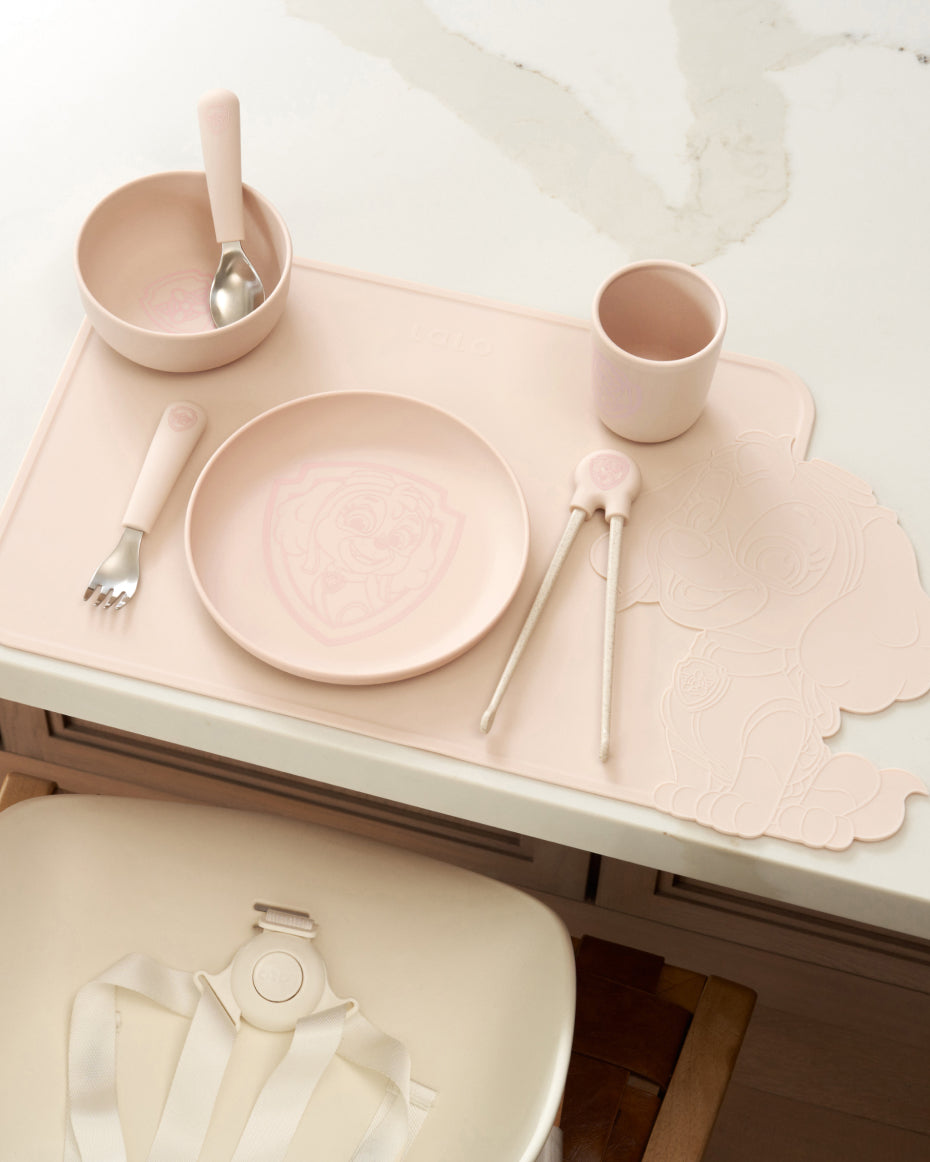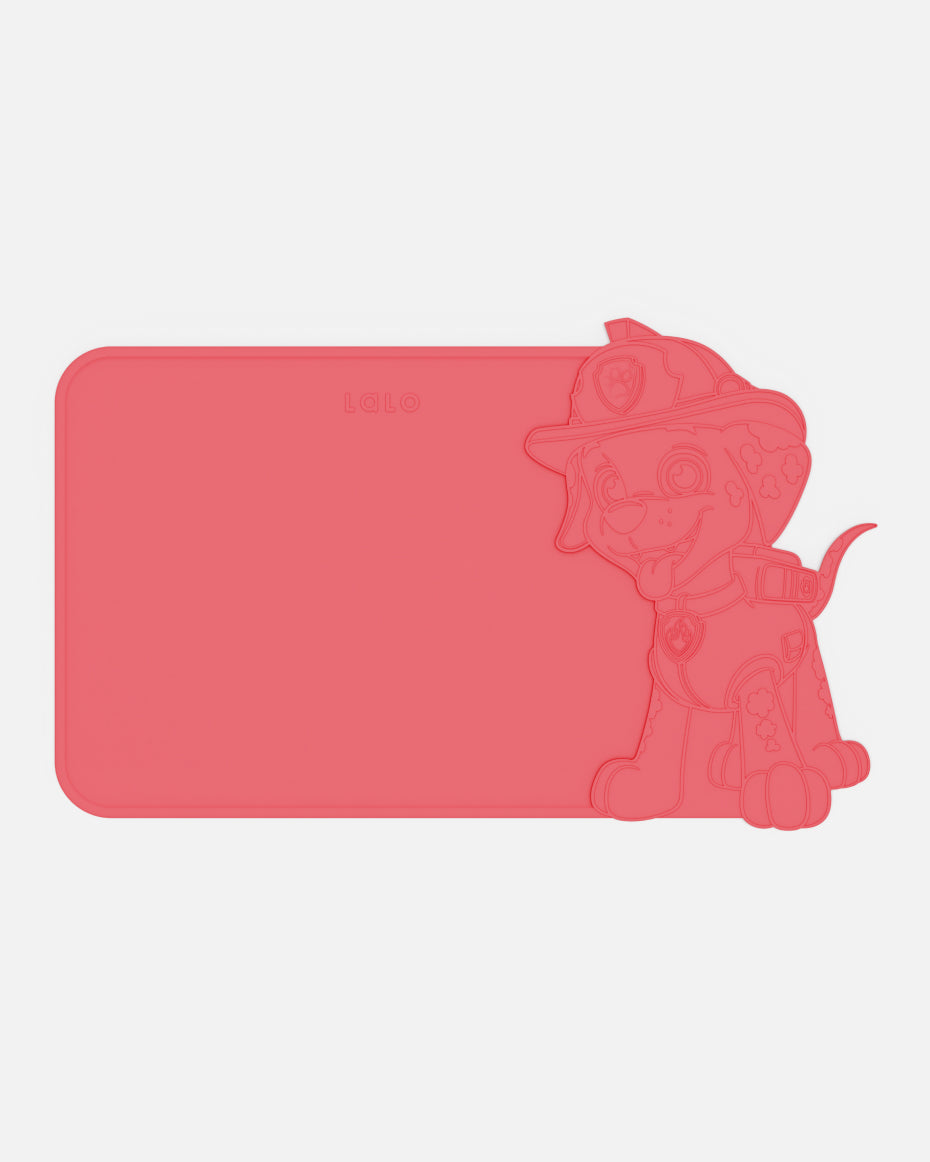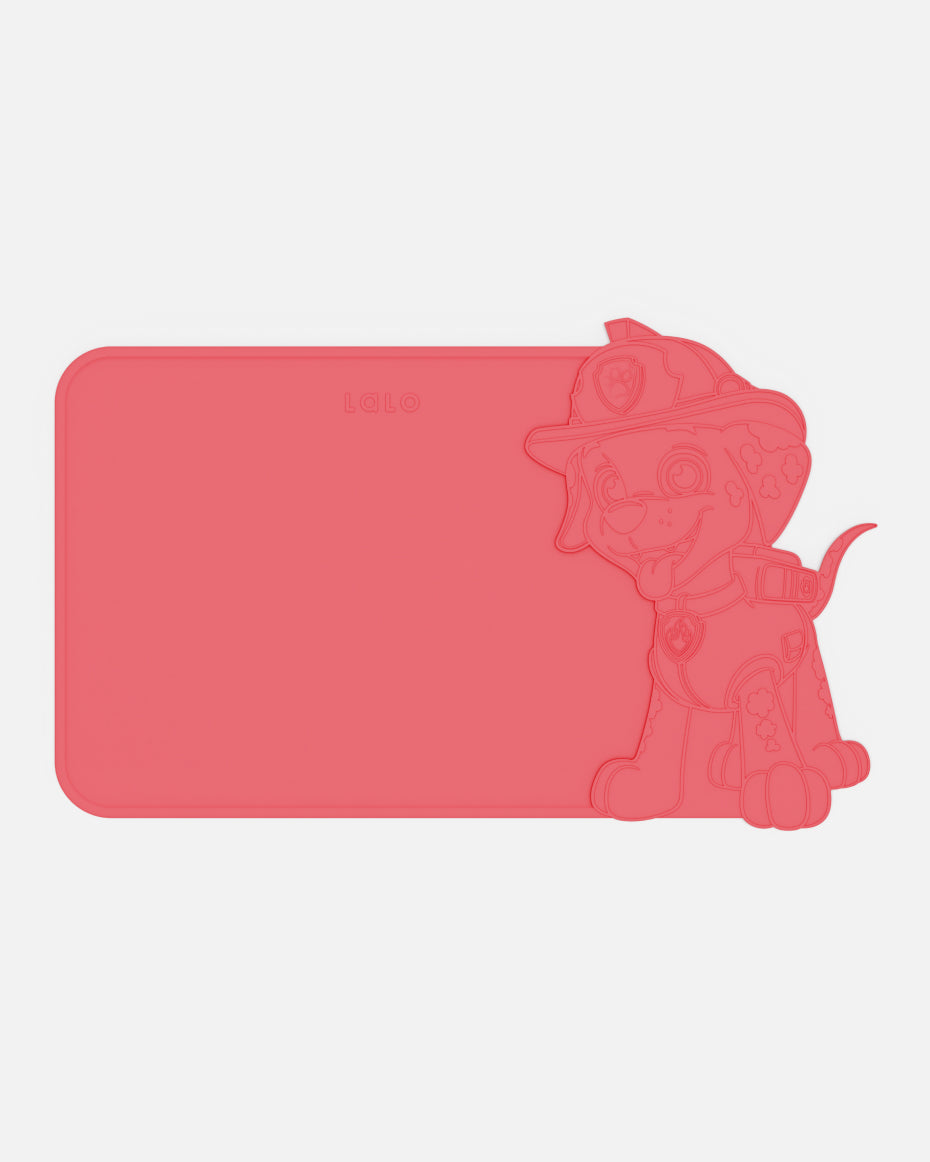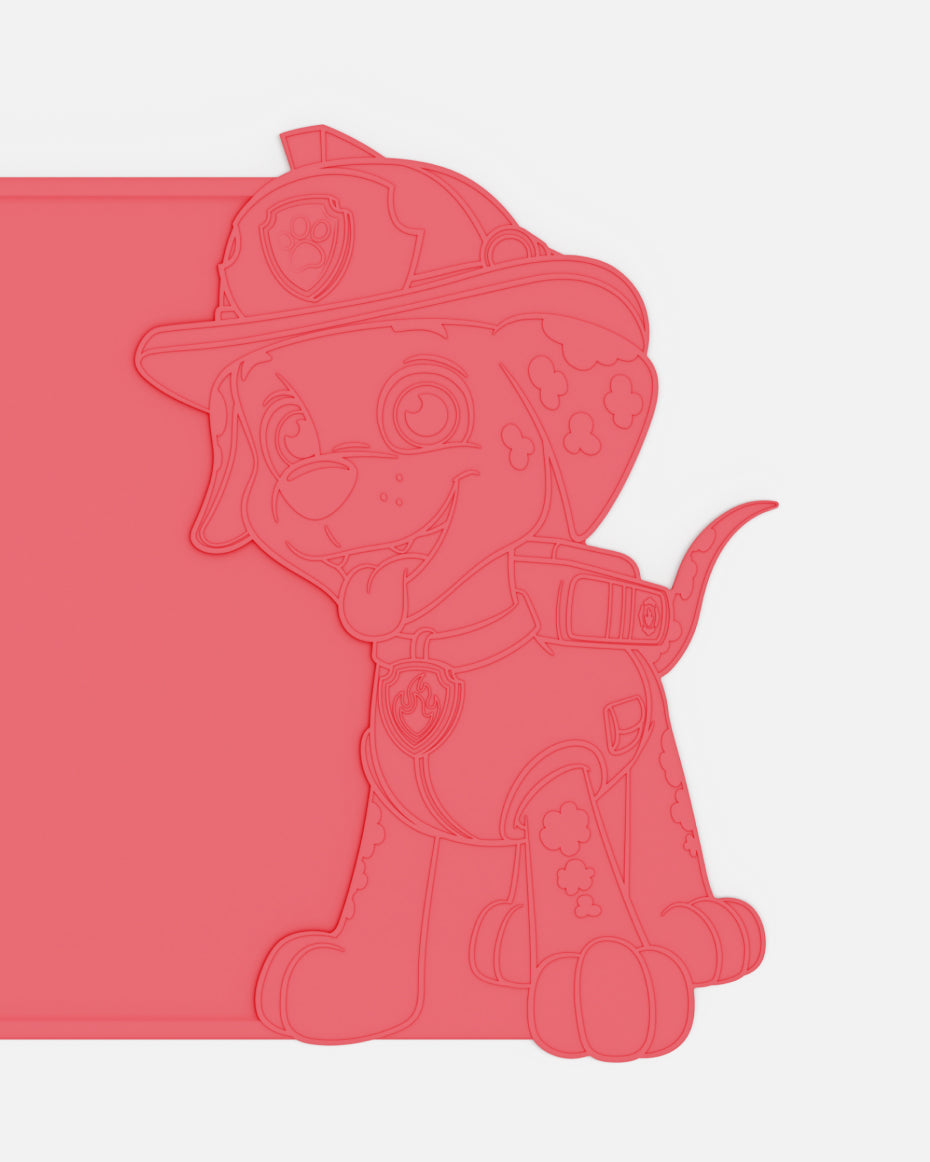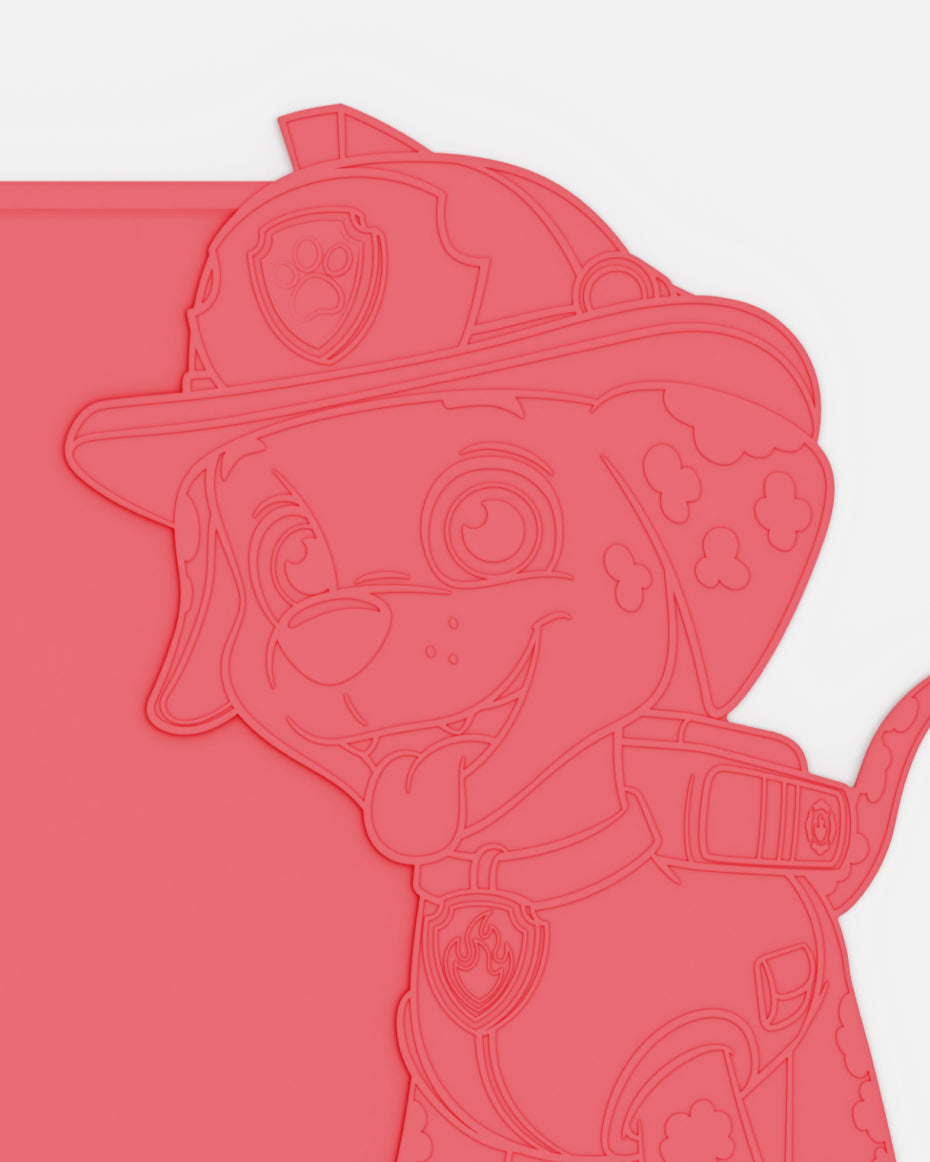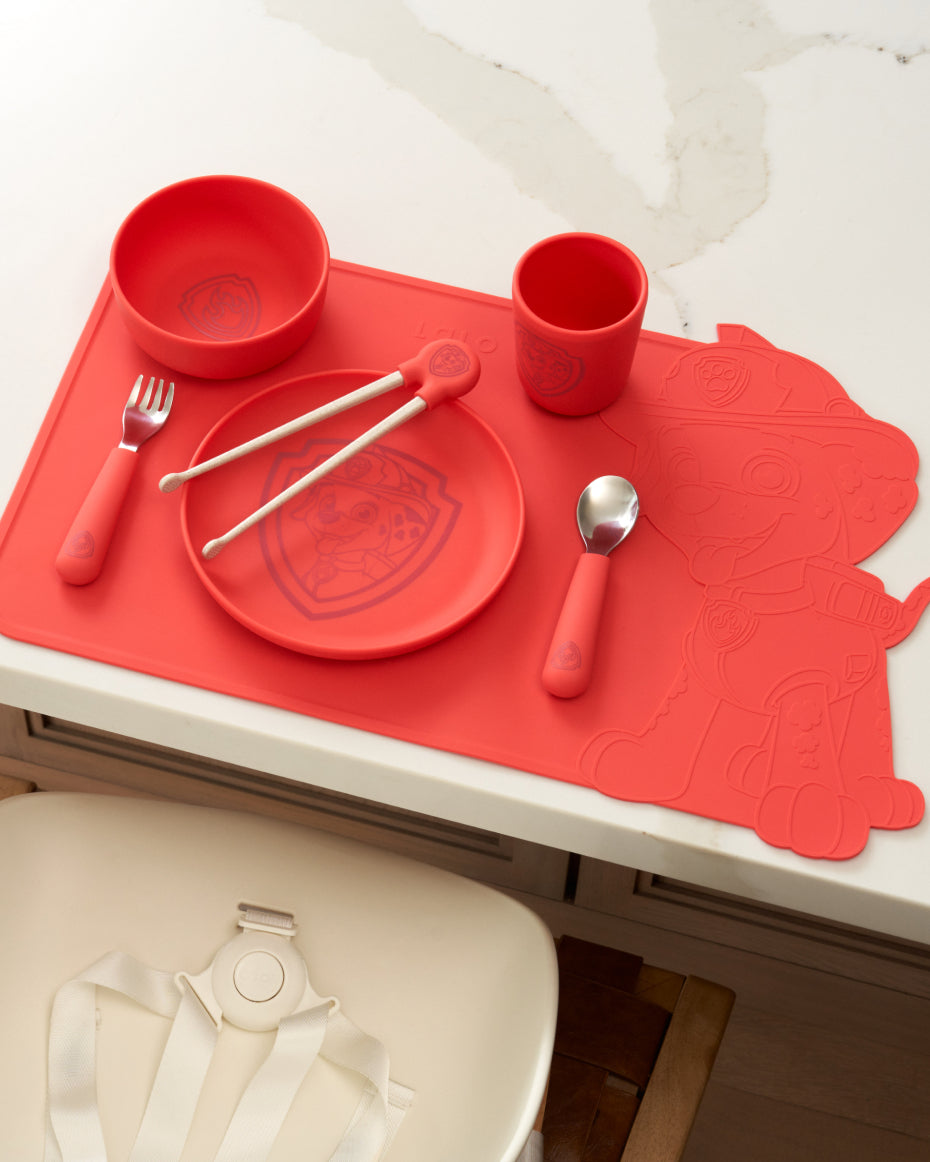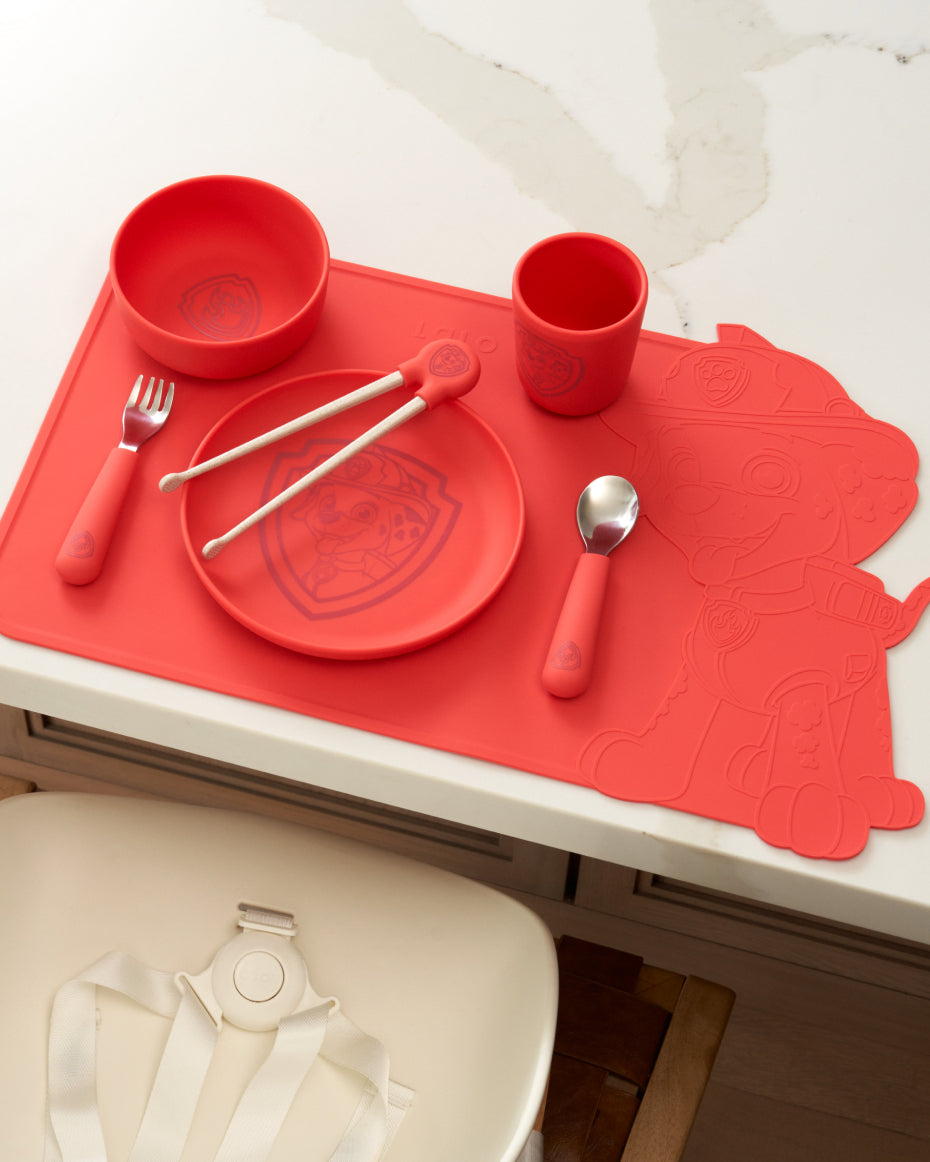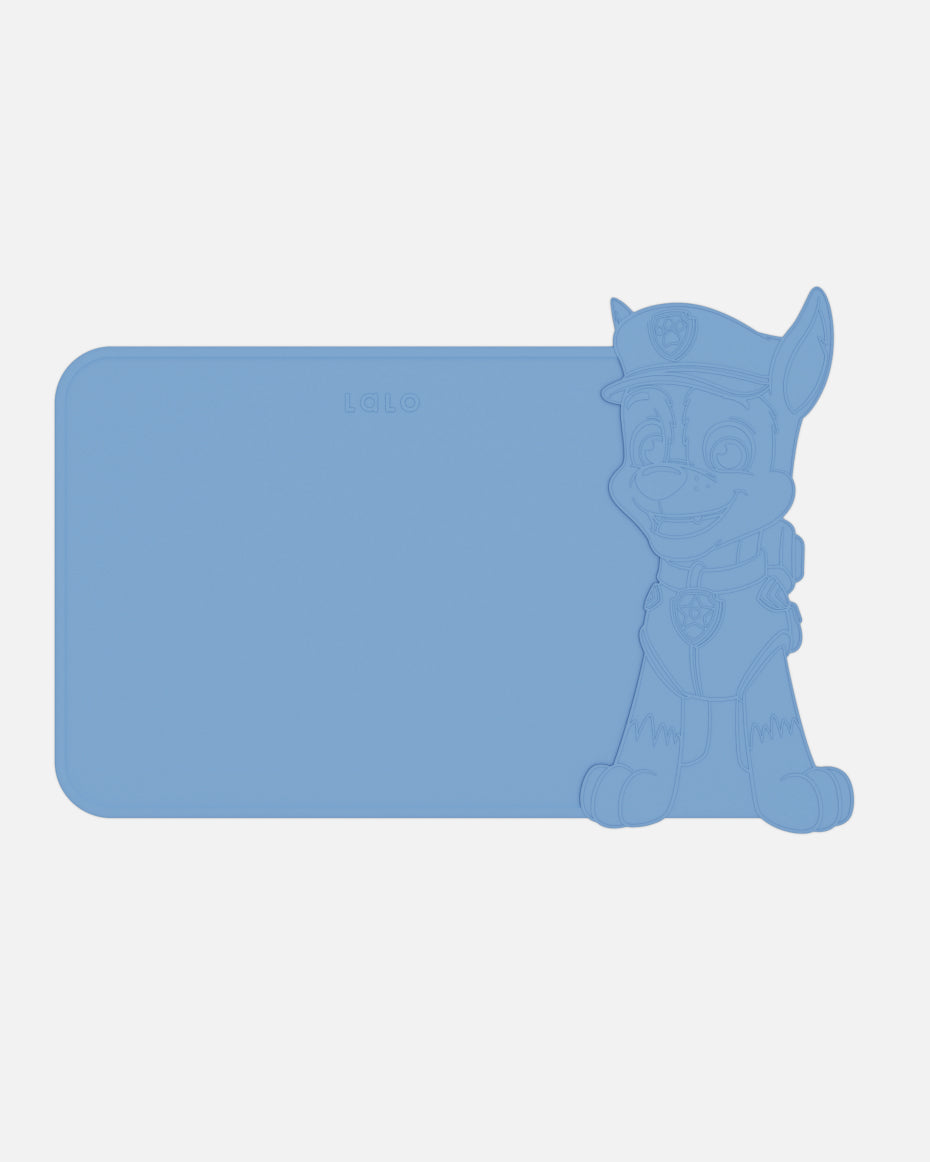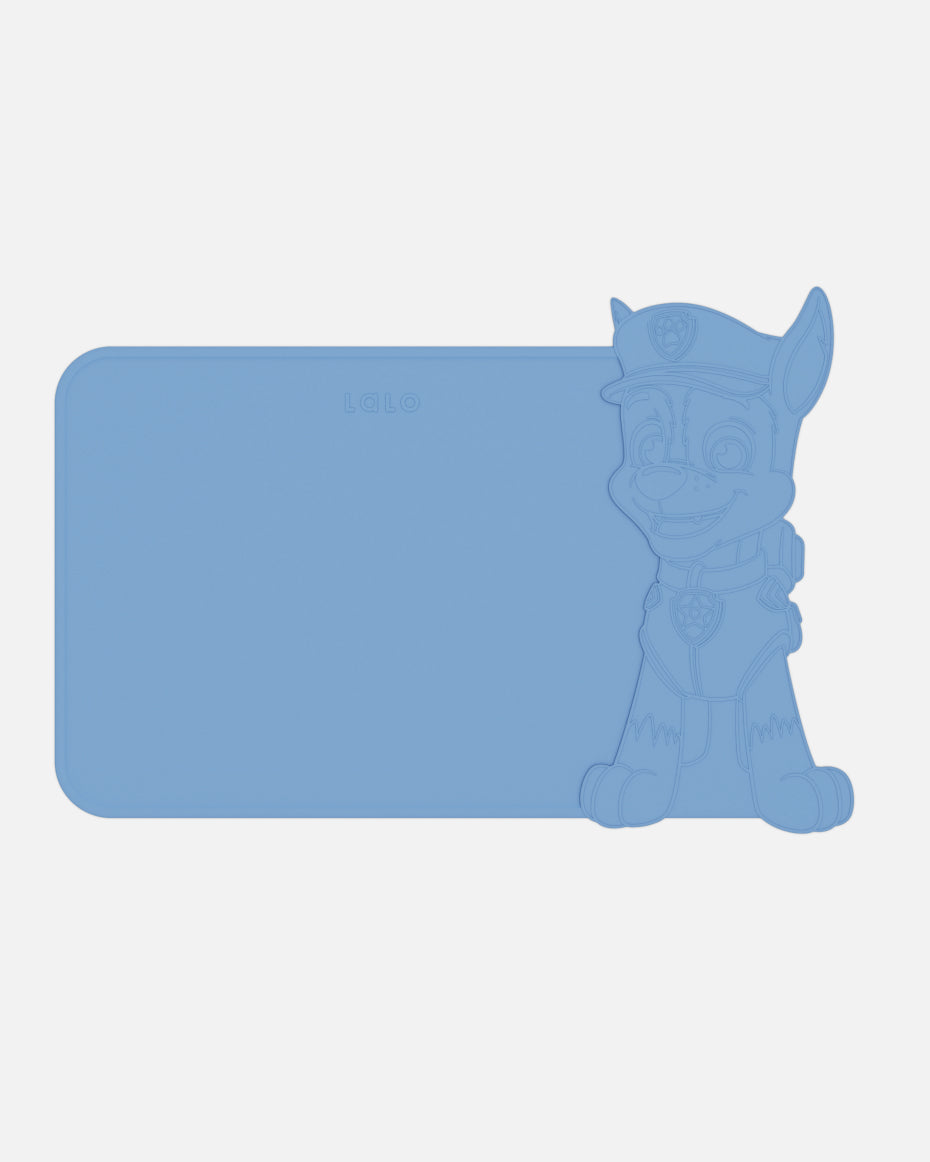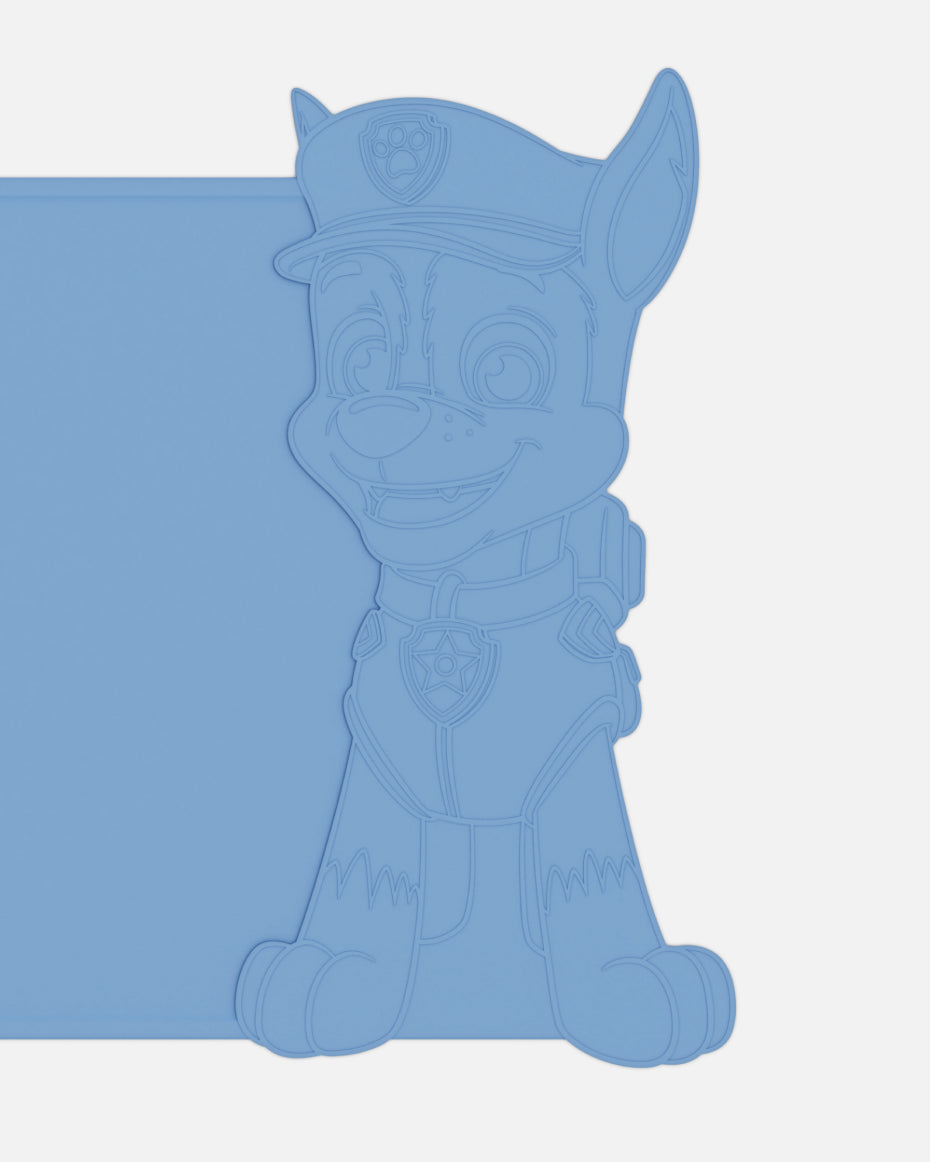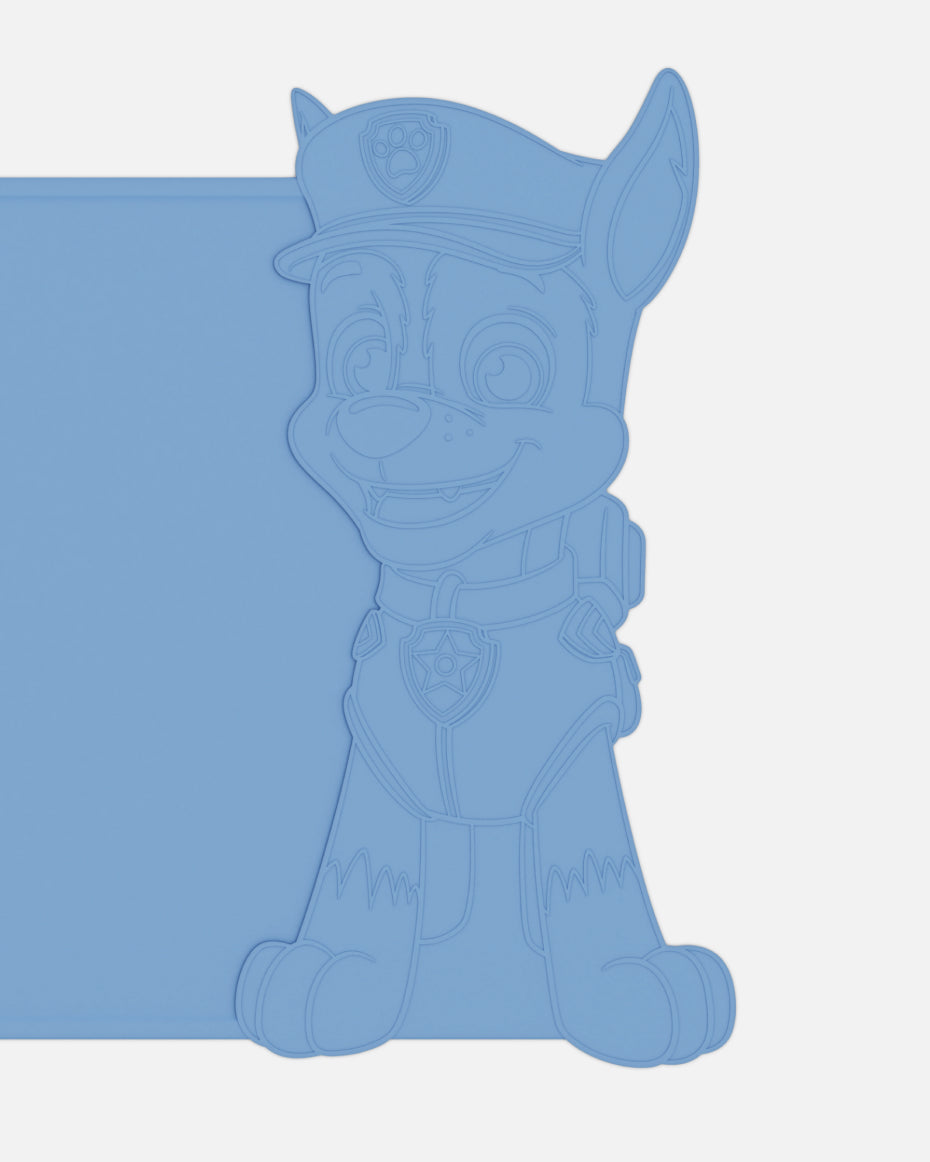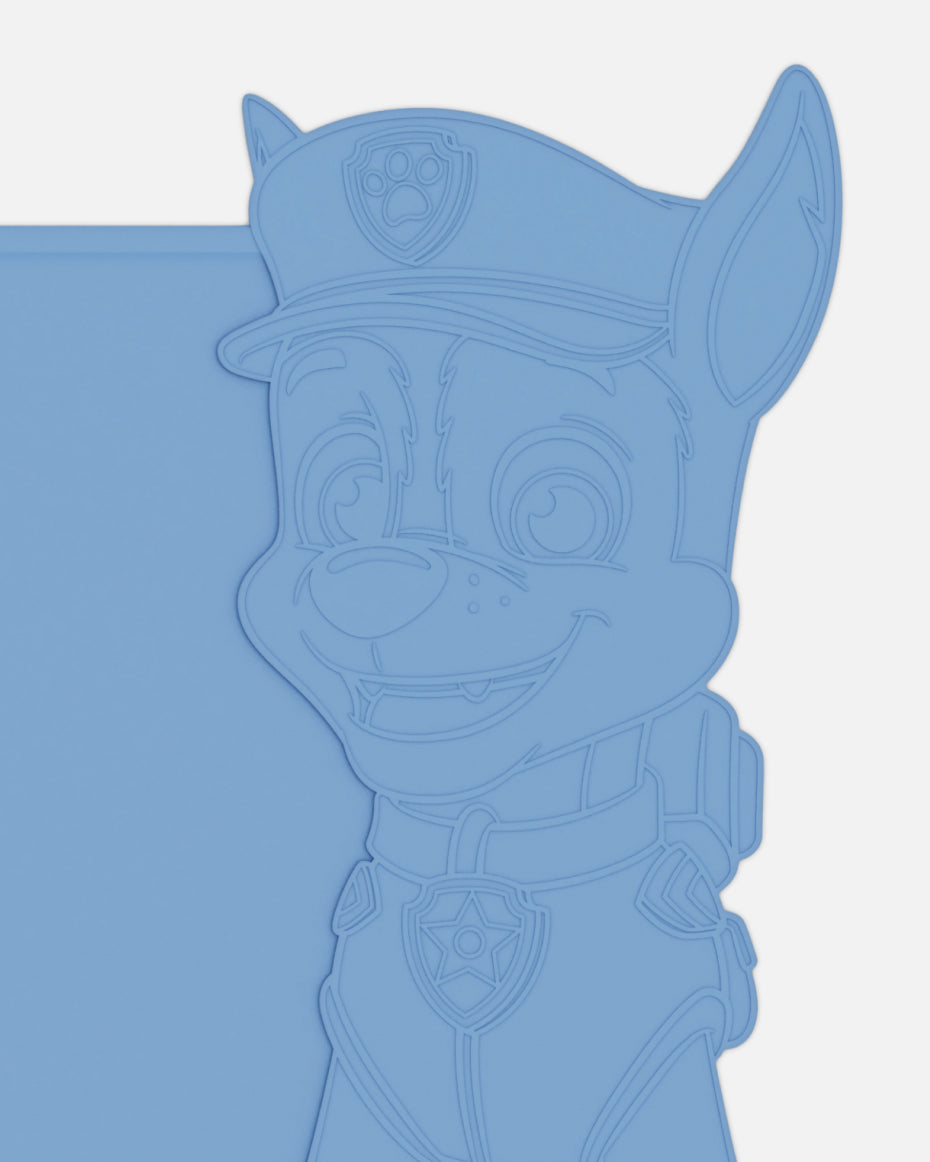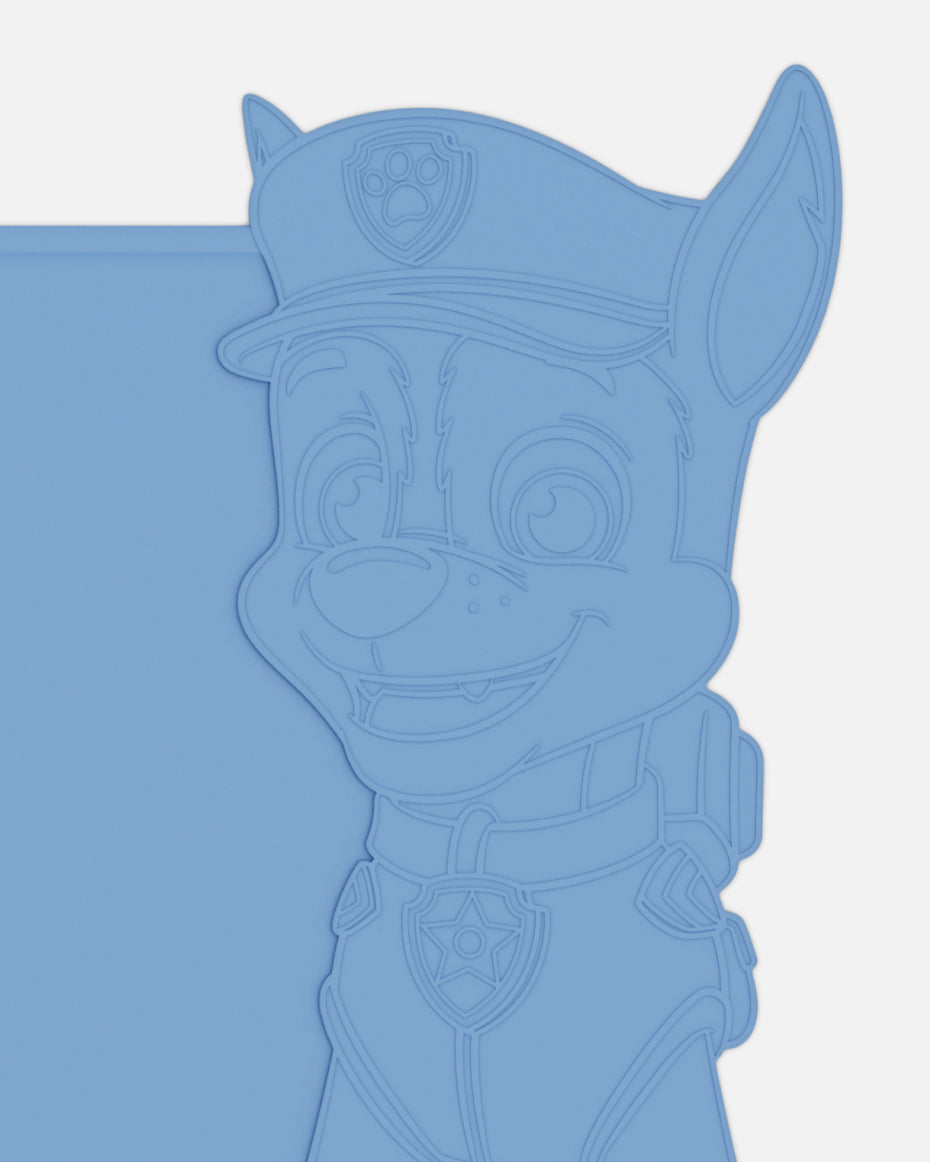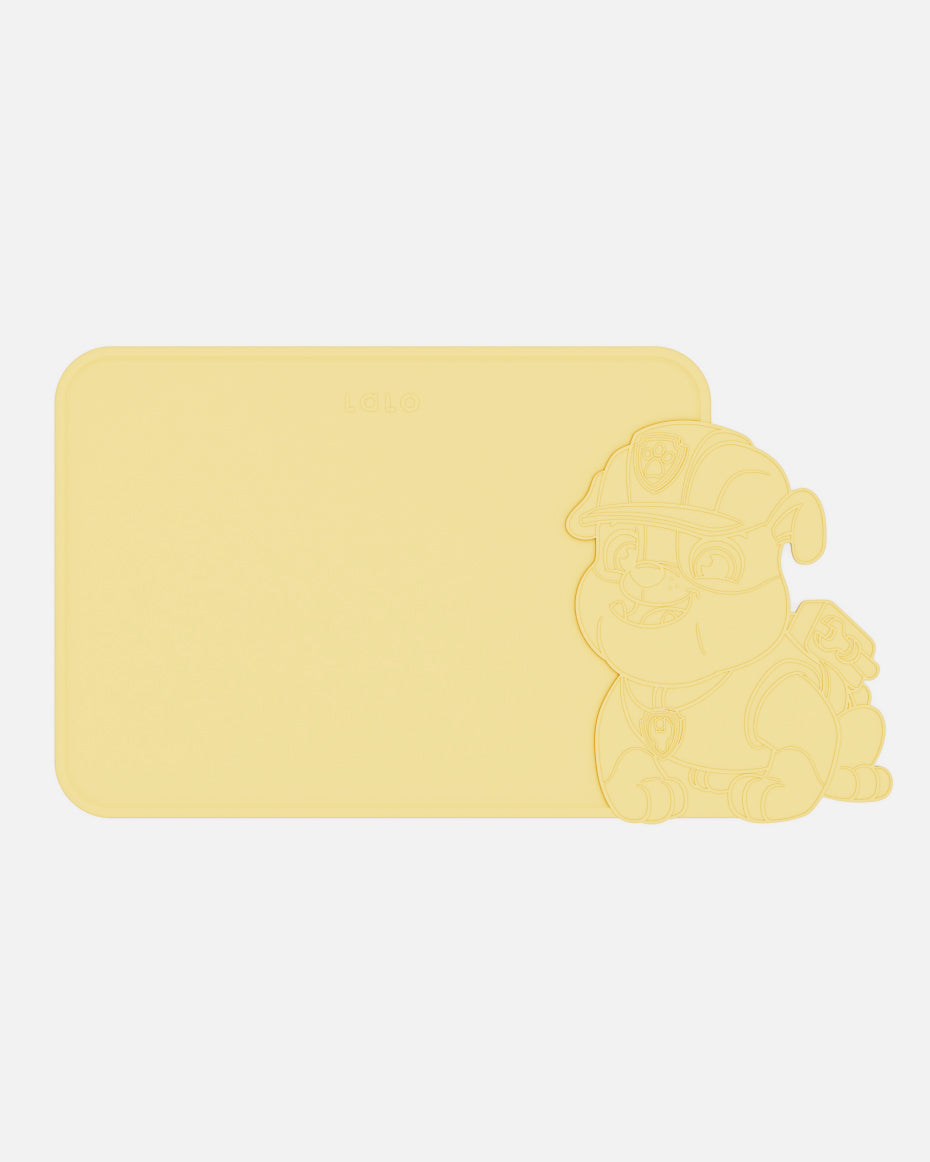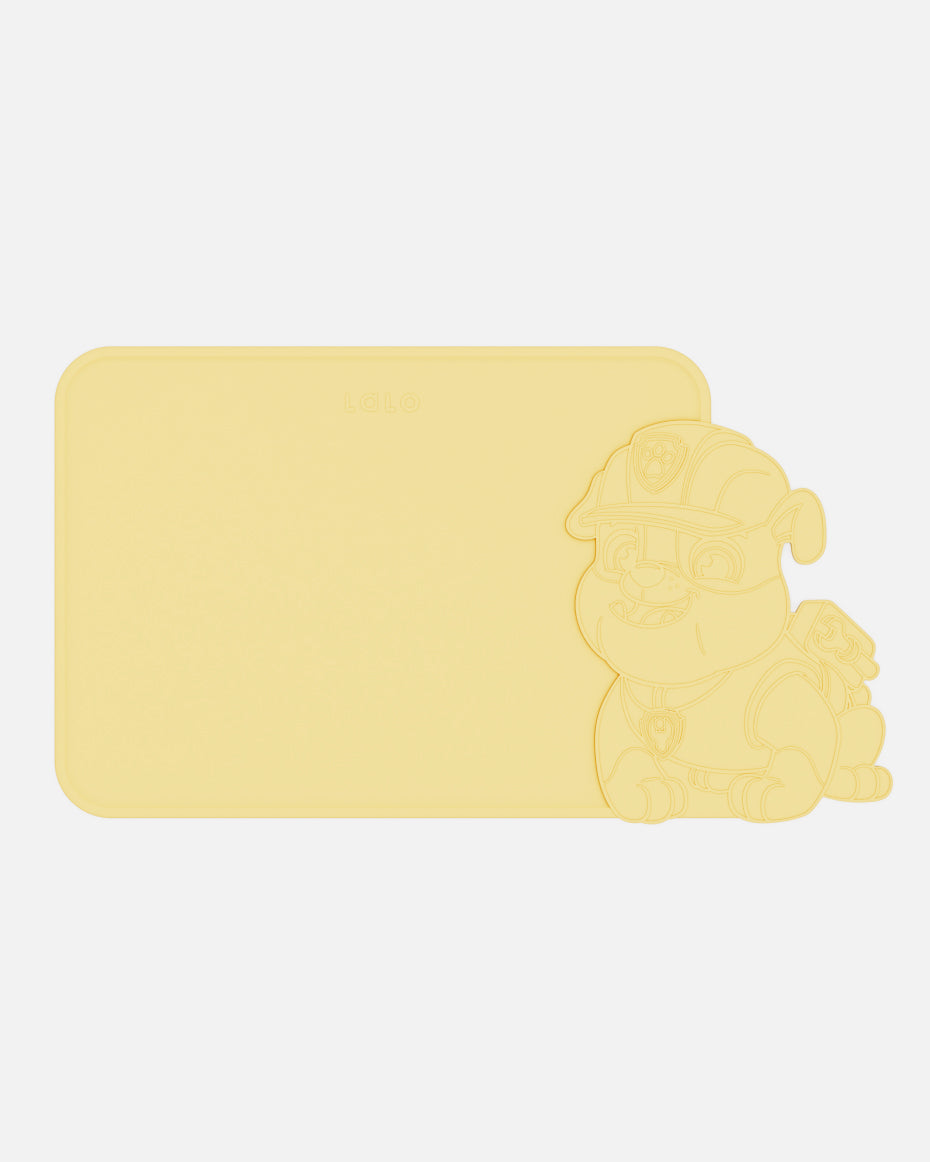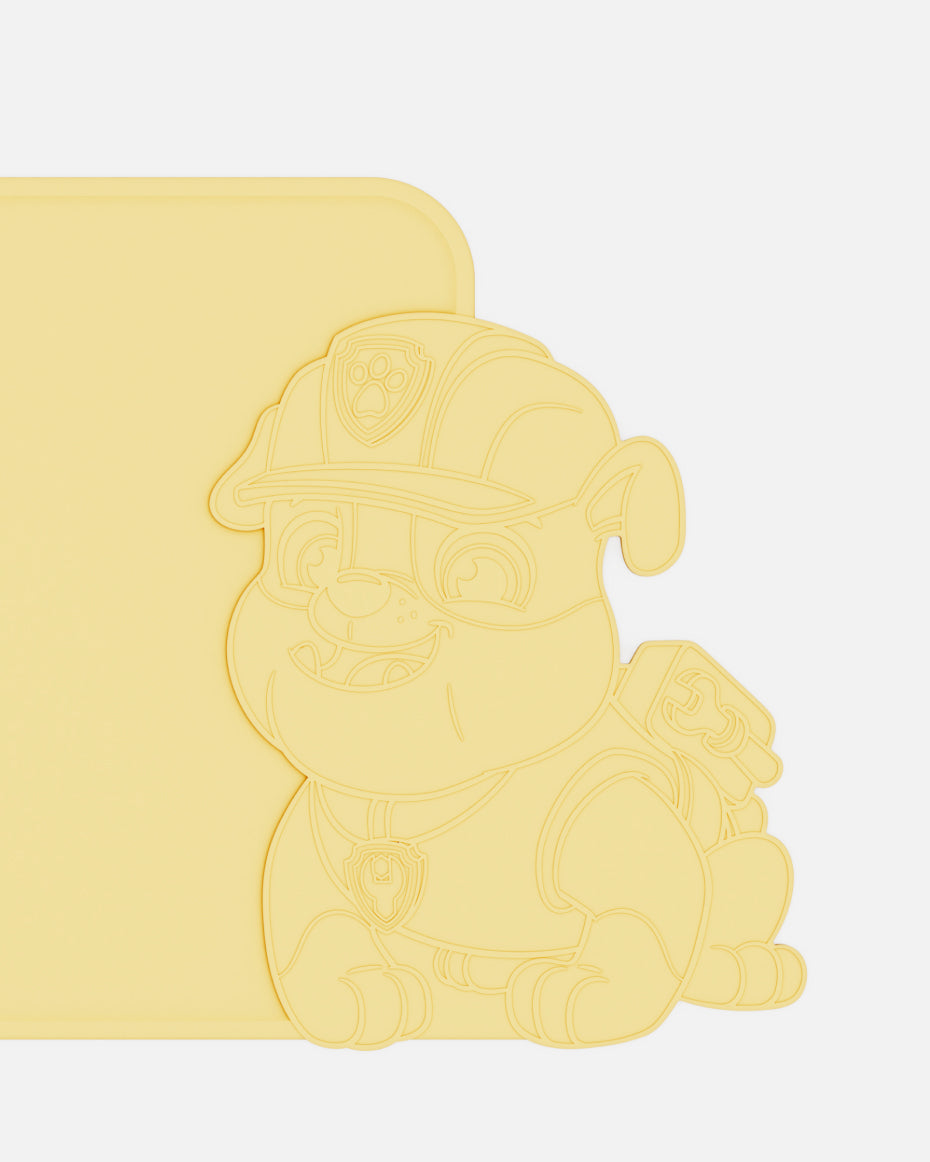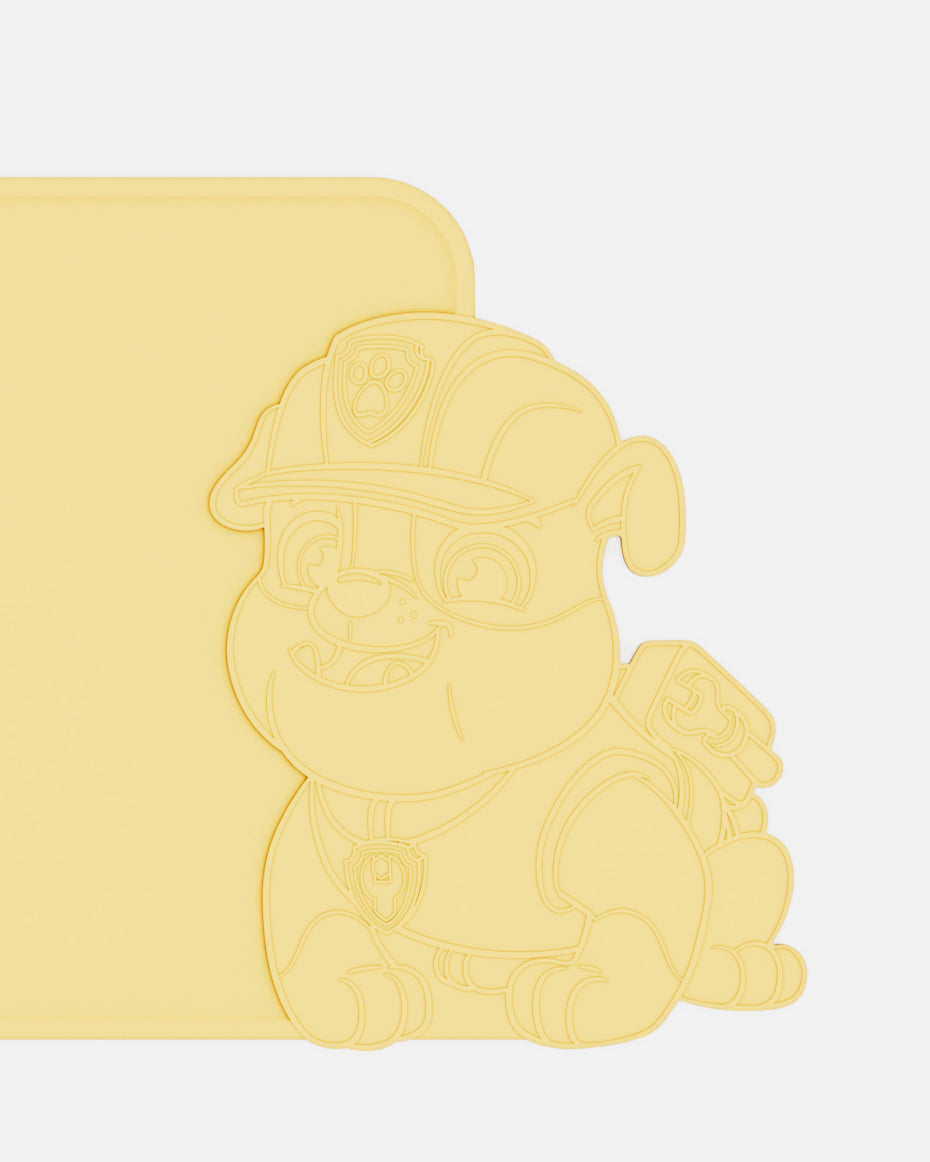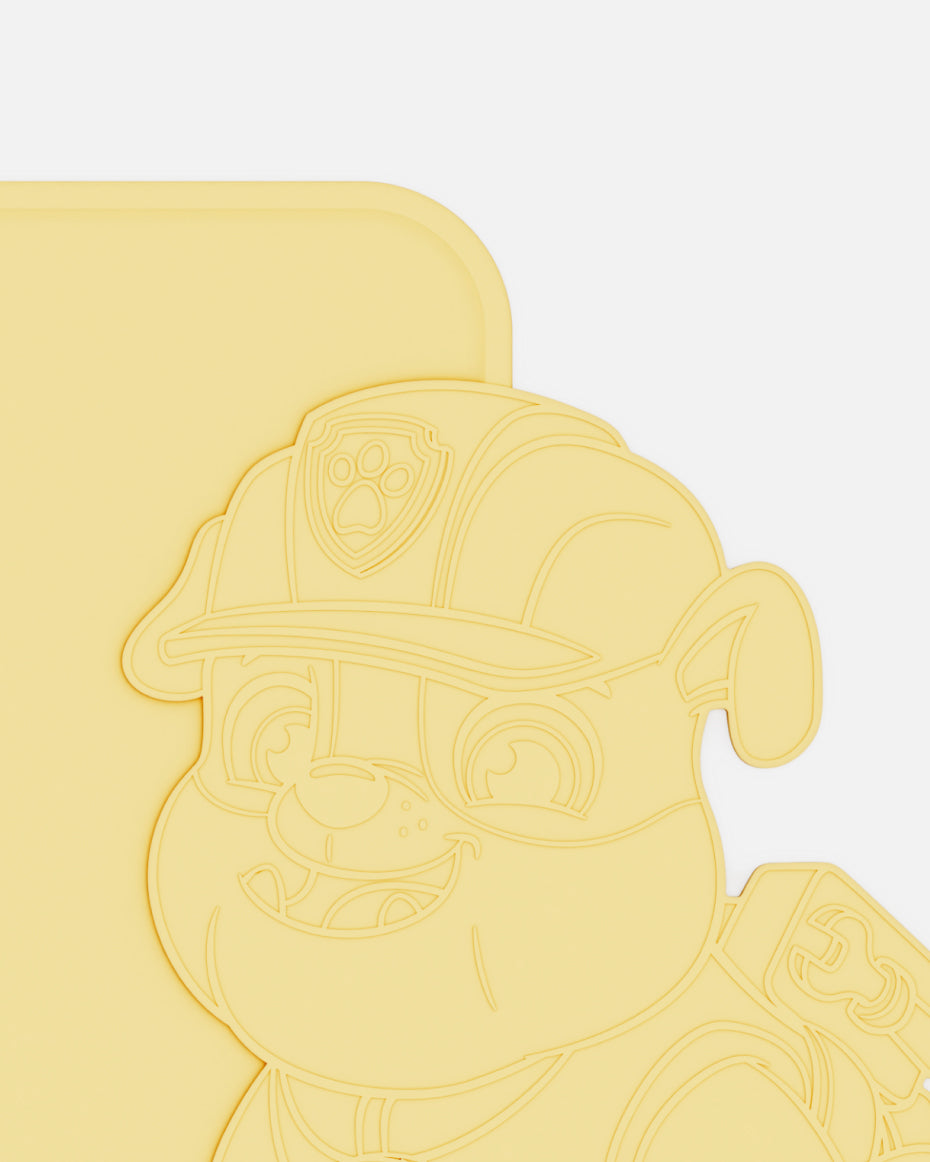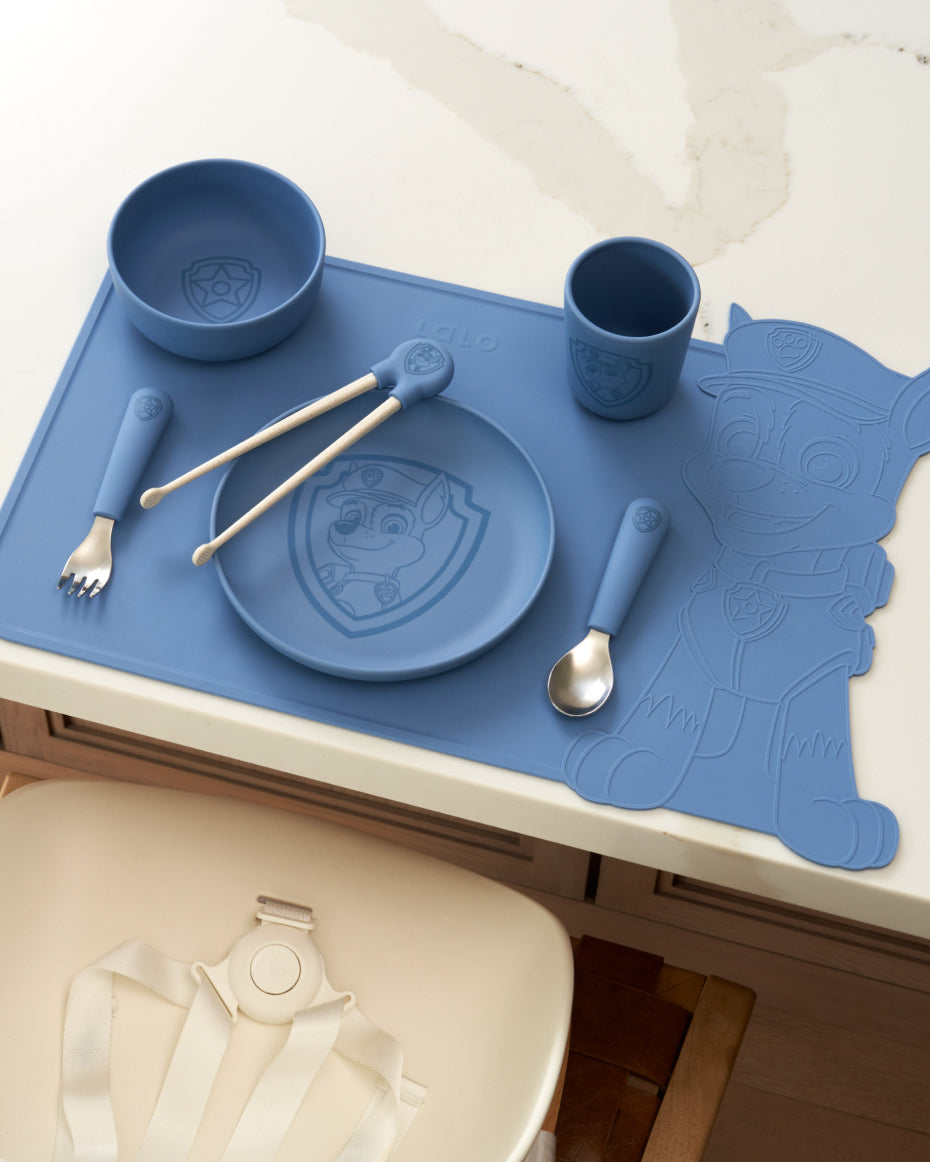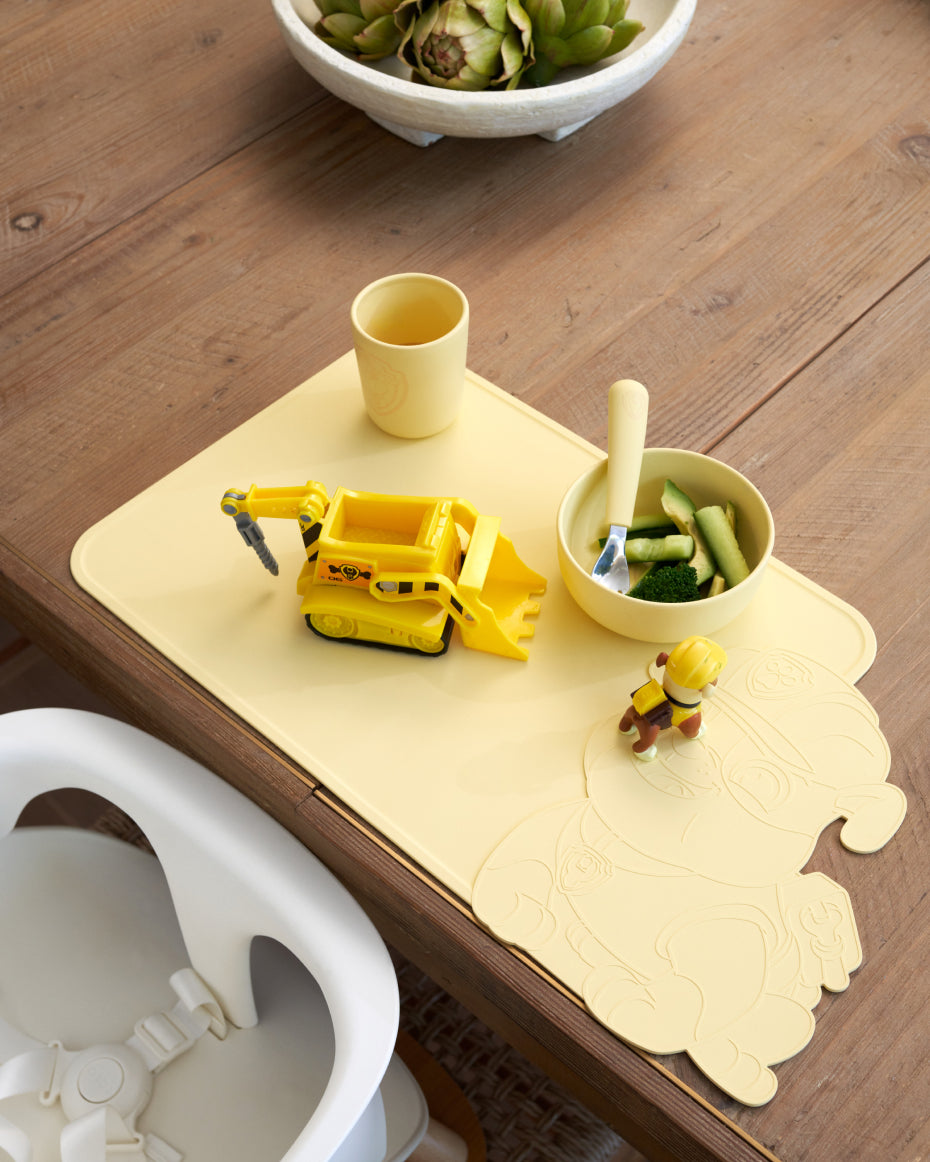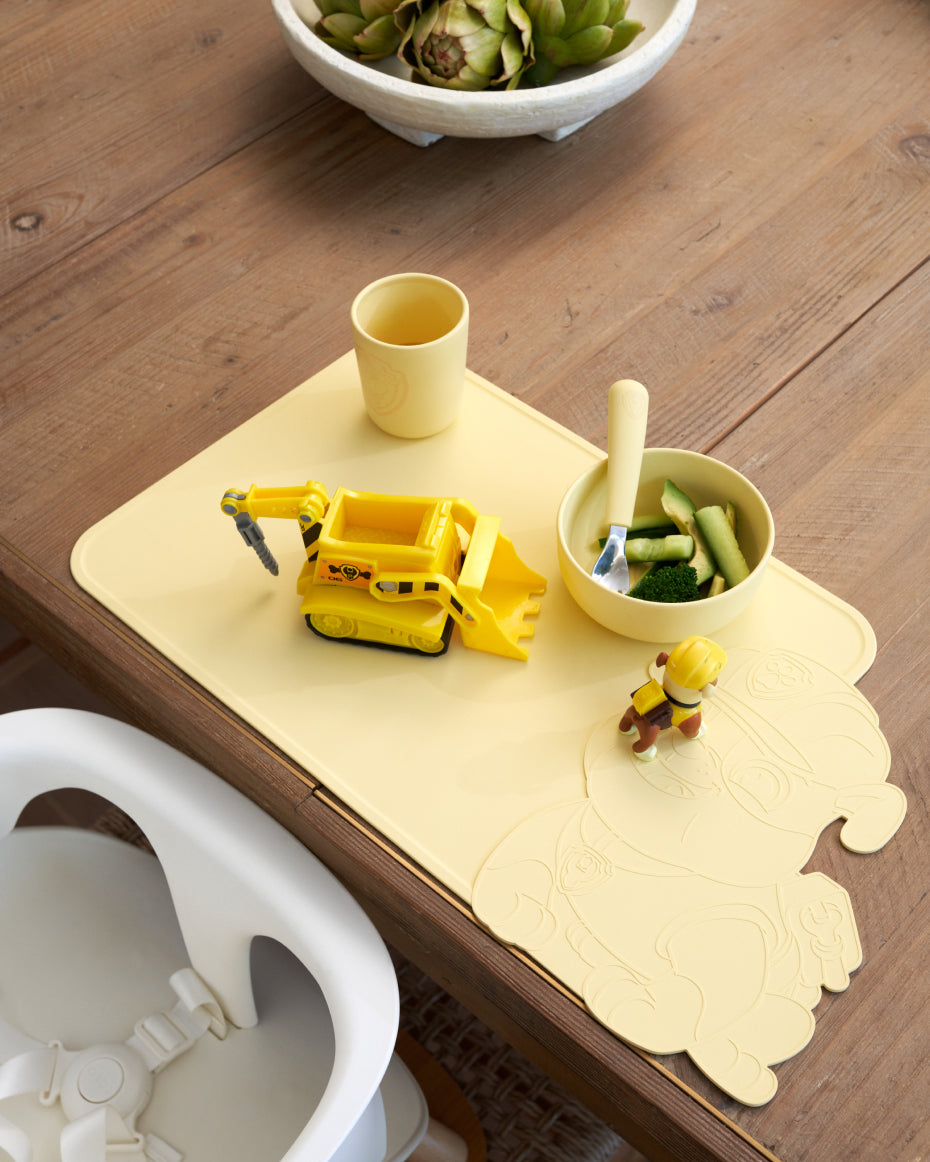 PAW Patrol™ Placemat
For when the food's gotta fly! Save the day (and your furniture) from hard-to-clean messes with our non-slip placemat made from non-toxic, FDA-approved food-grade silicone. Featuring your little one's fave character, it feels like they're eating alongside a PAW Patrol™ pup.
paw patrol, paw, dog, pup, pups, dogs, paw partil, pawpatrol, table ware, eating, toddler, silicone, siliconne, mealtime, feeding, meal time, placemat, place mat, food mat, silicone mat, place mats, silicone food mat, toddler essentials, palcemat, water proof food mat, dinnerware
Product Details

Dimensions: Placemat is approximately 19.5 x 11.5 in, slight variations might occur based on character
Weight: 0.7 lb
Materials: Made with FDA approved non-toxic, BPA free, food grade silicone.
Age: 4mo.+

Safety: All Lalo products meet and exceed ASTM safety standards and are prop 65 compliant.


©&TM 2023 Spin Master Ltd. All rights reserved.
Cleaning & Care

Clean up is easy with the Placemat! Simply wipe down with a sponge and mild dish soap or put it in the dishwasher. Although the silicone should not stain, wash or rinse immediately after use with foods that typically stain easily, like beets, strawberries and tomato sauce.
FAQ's

Want to learn more about this product [https://help.meetlalo.com/category/xwbexc0zq3-tableware~click-here~_blank]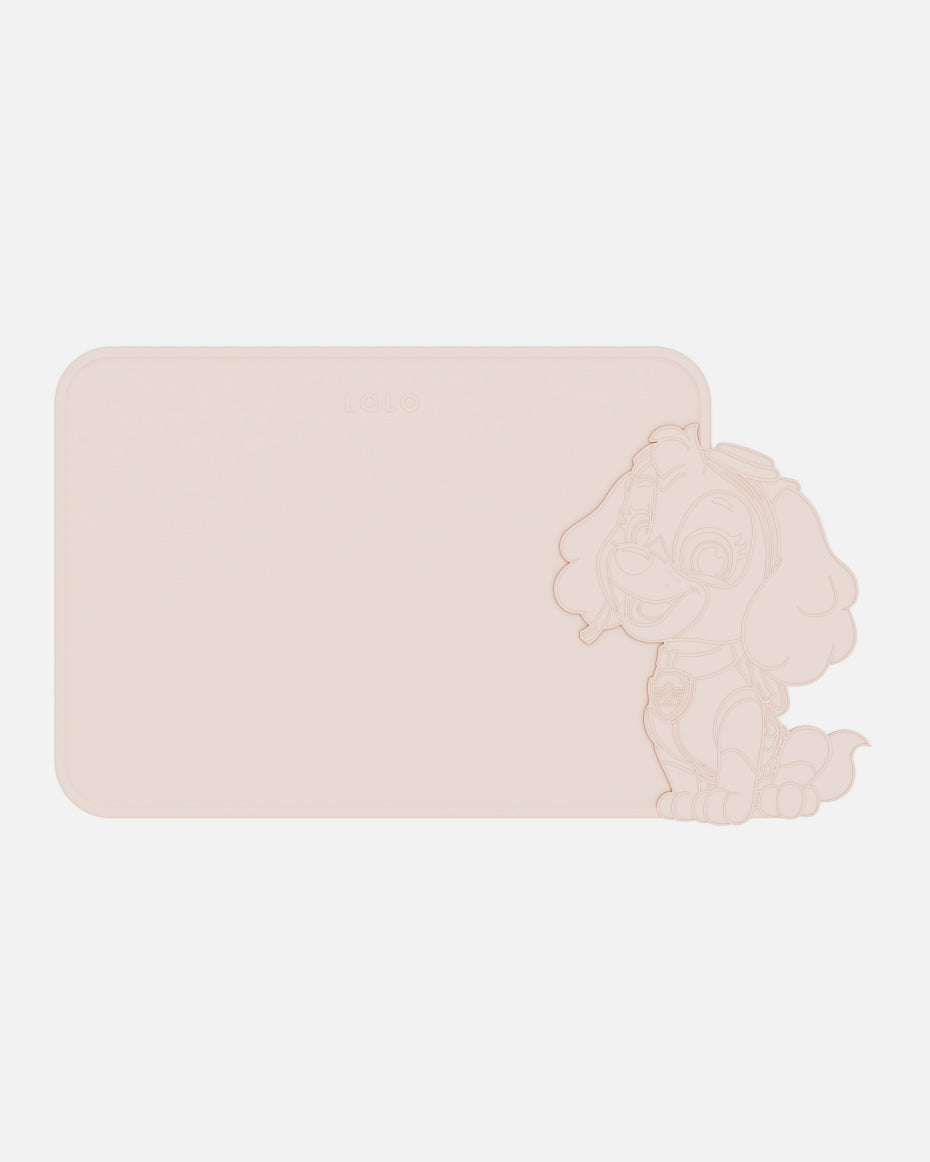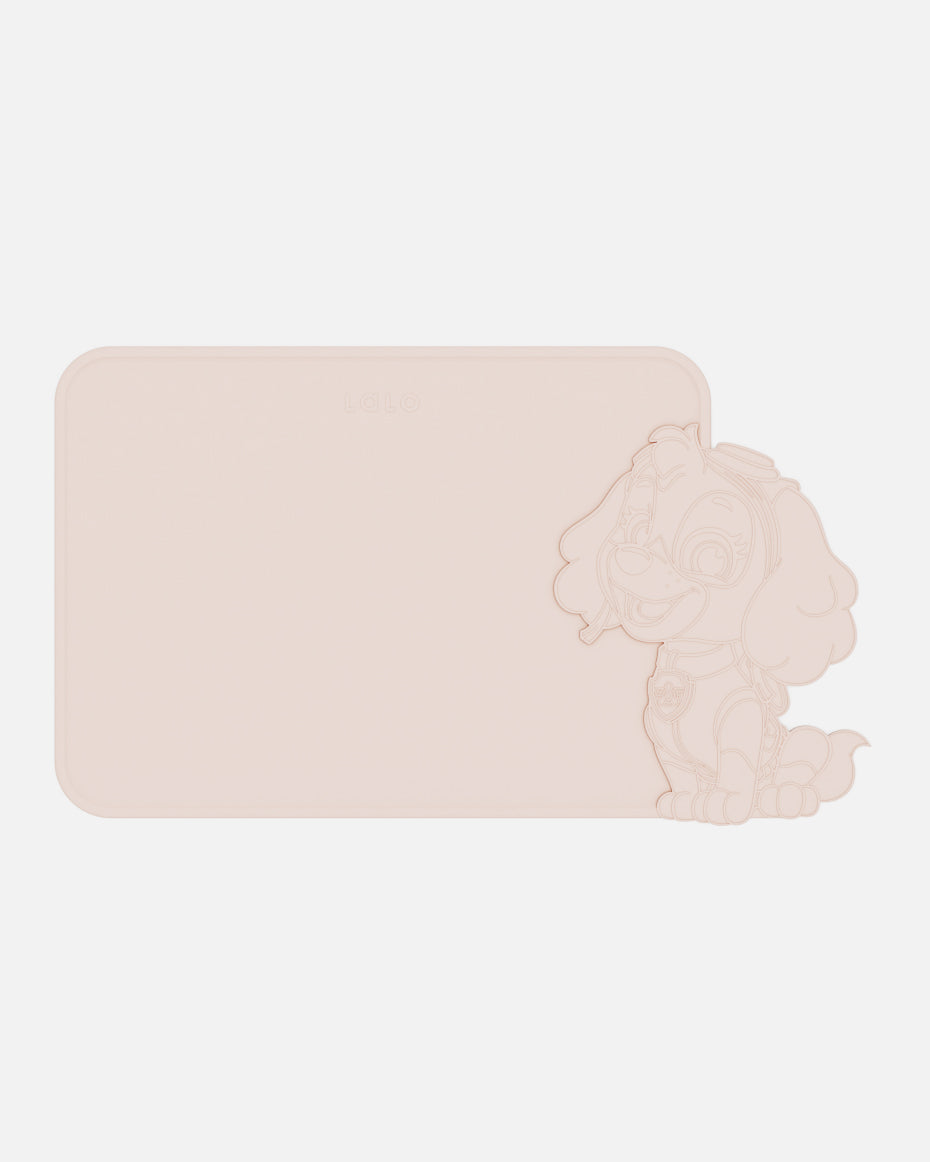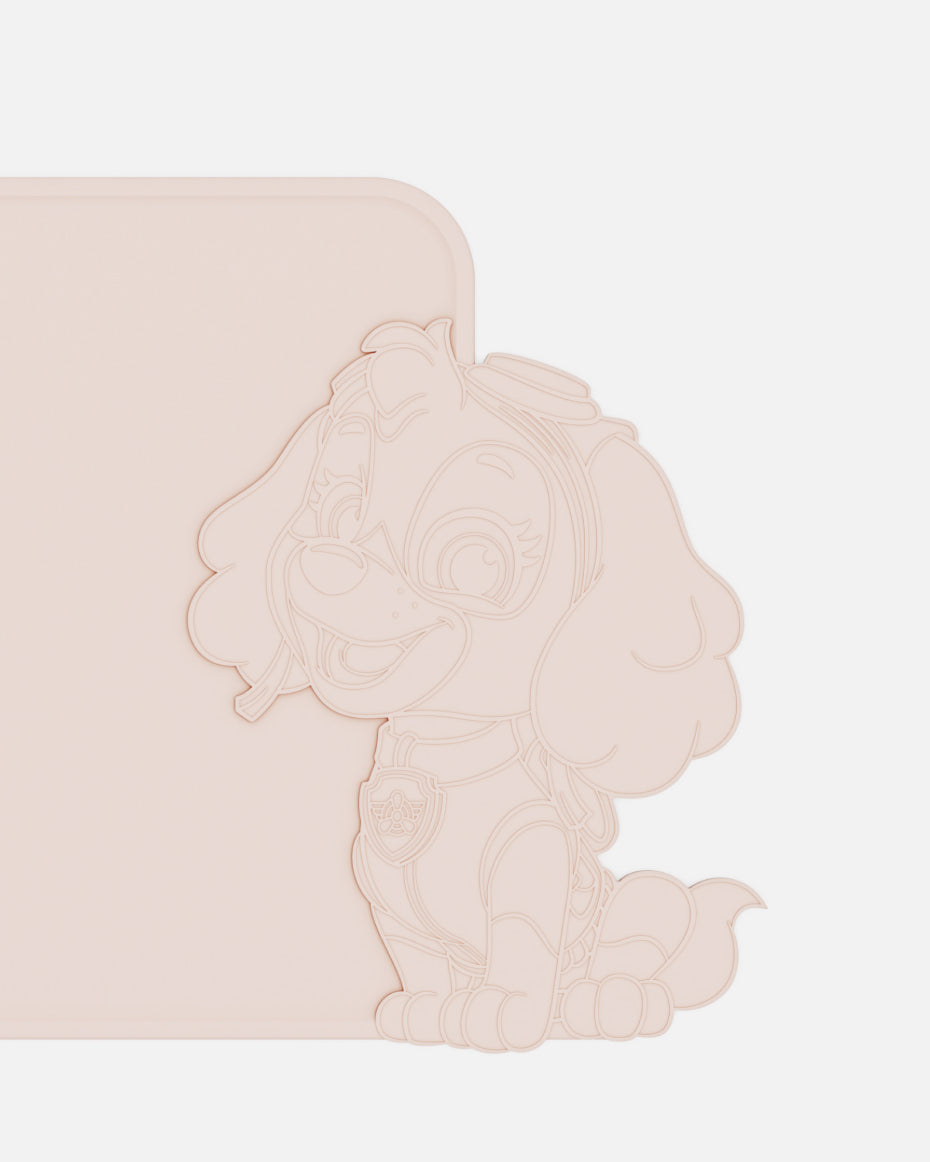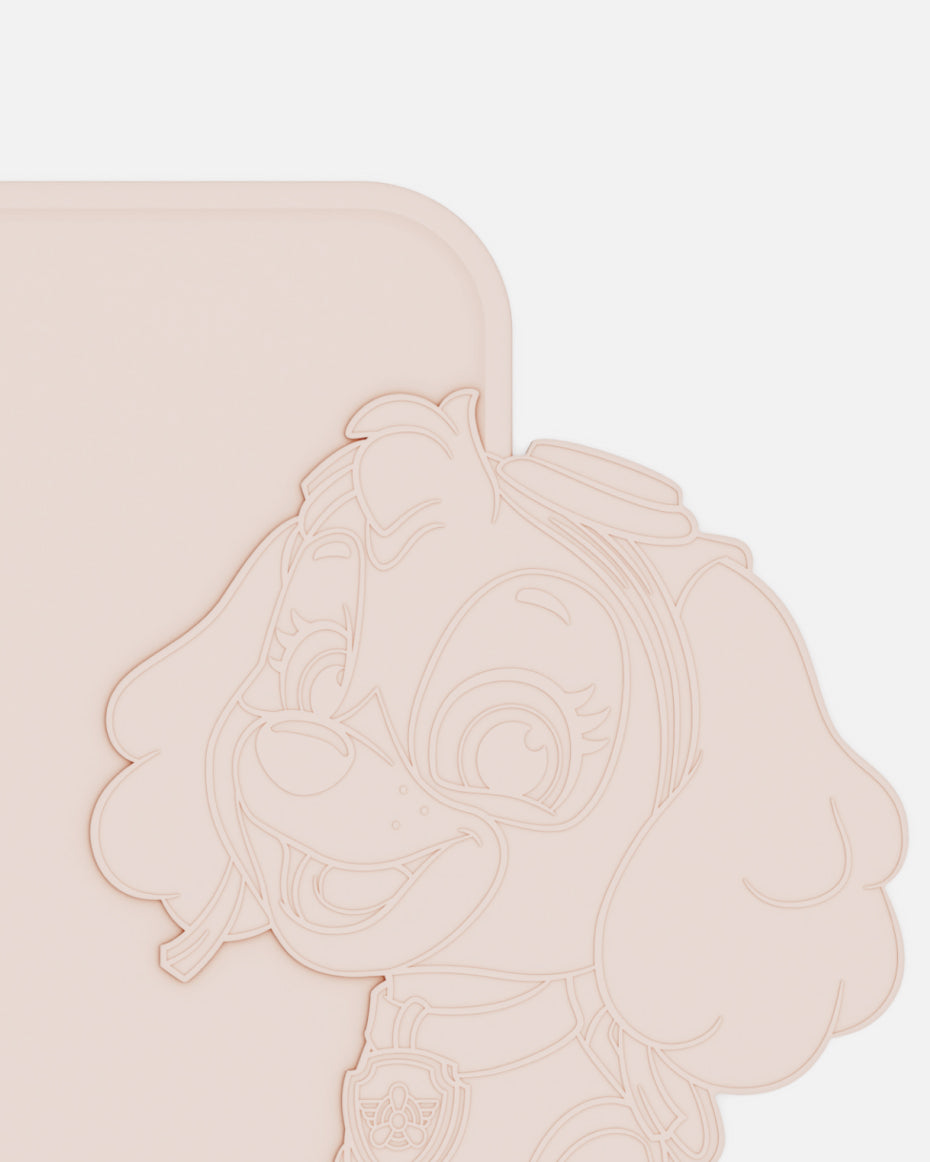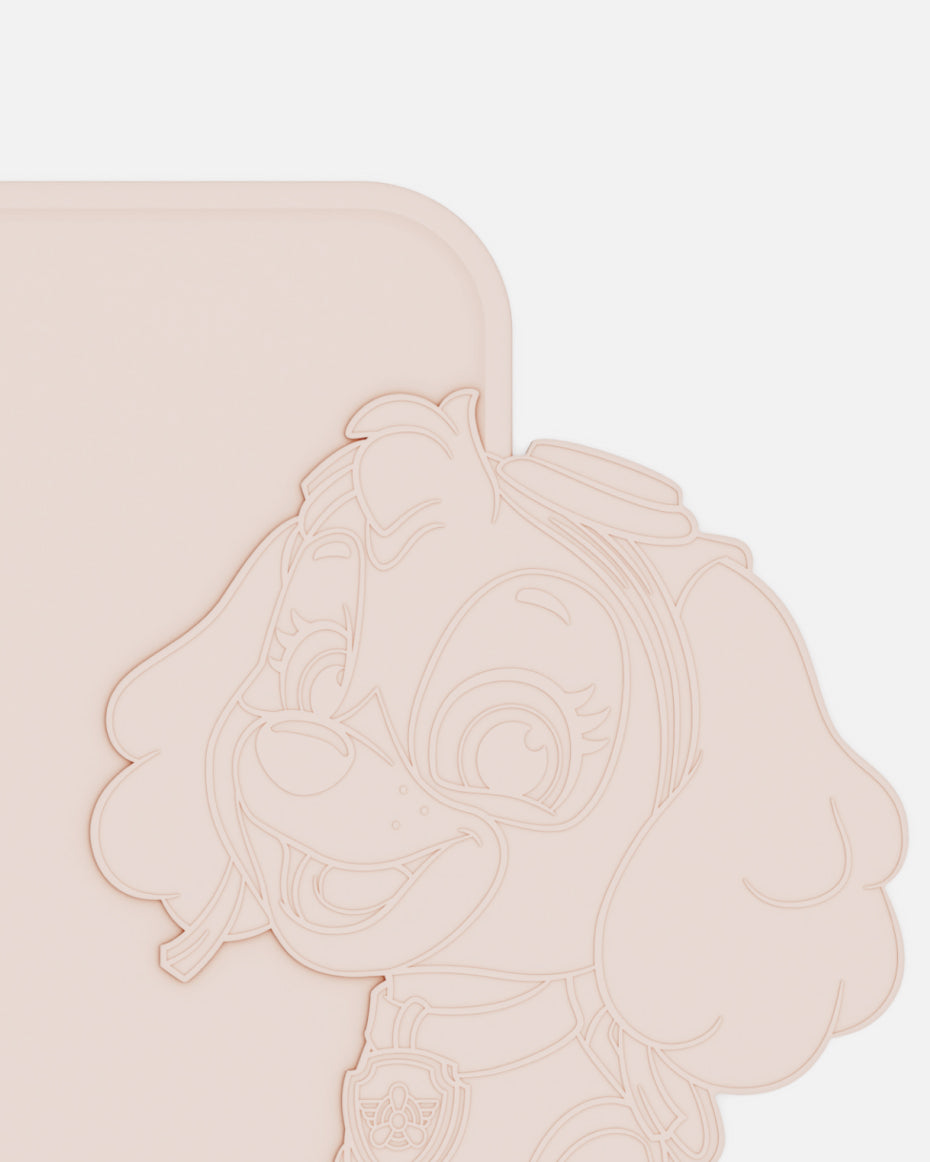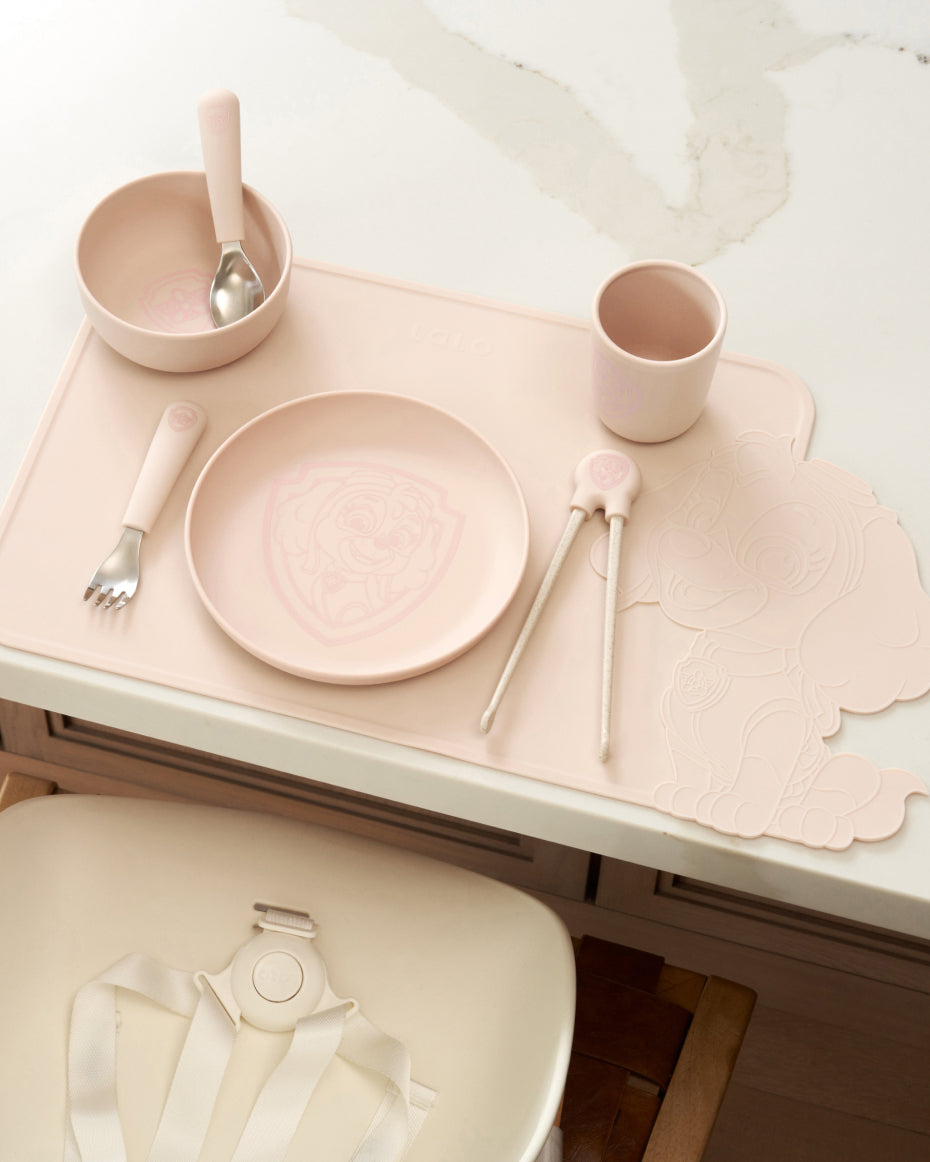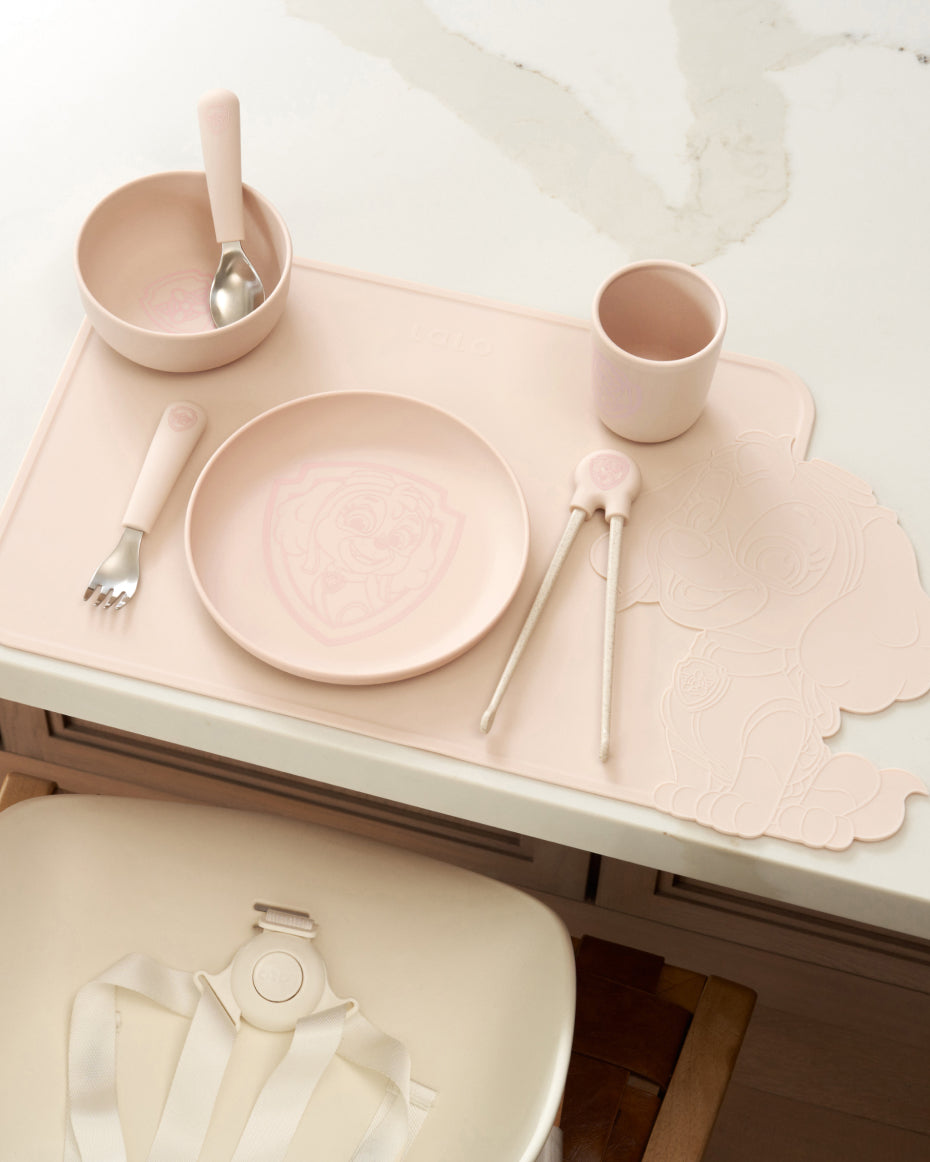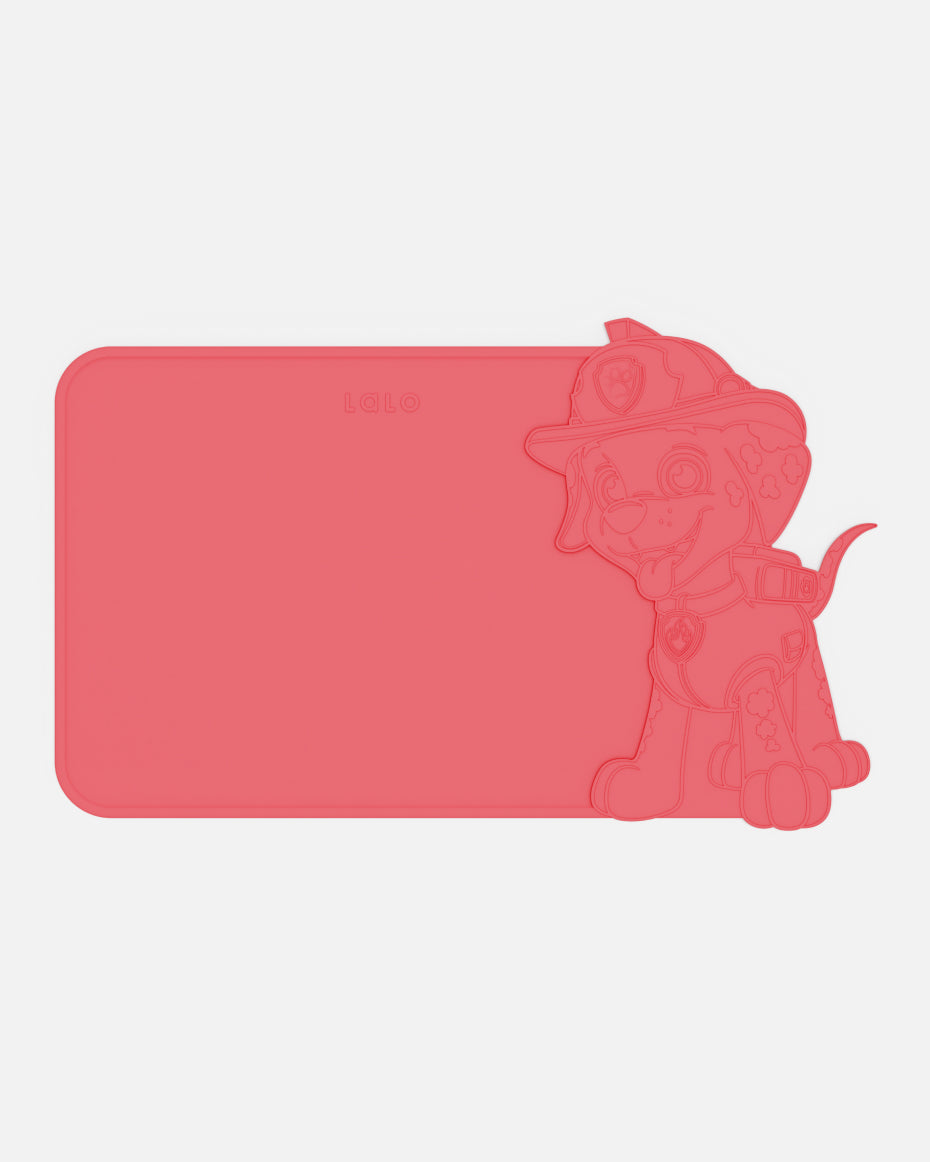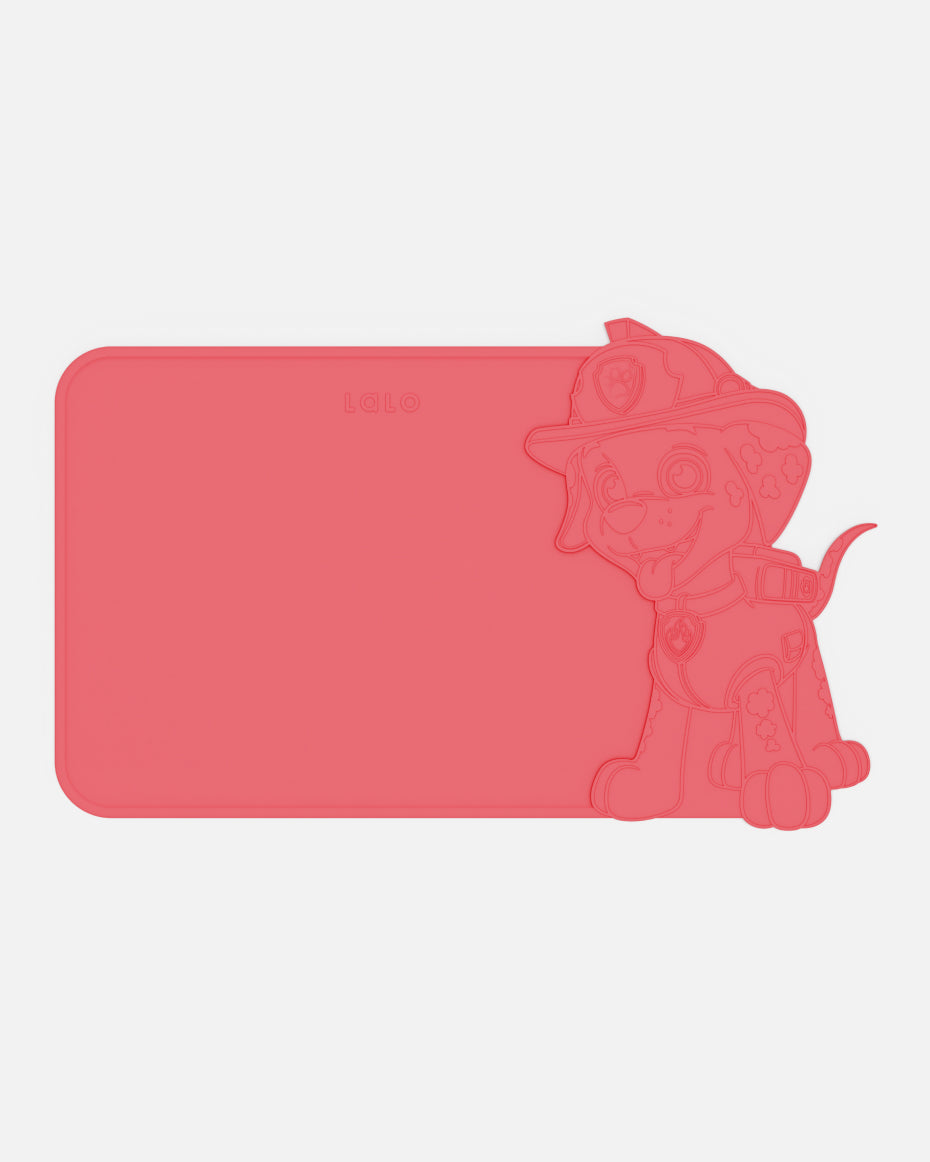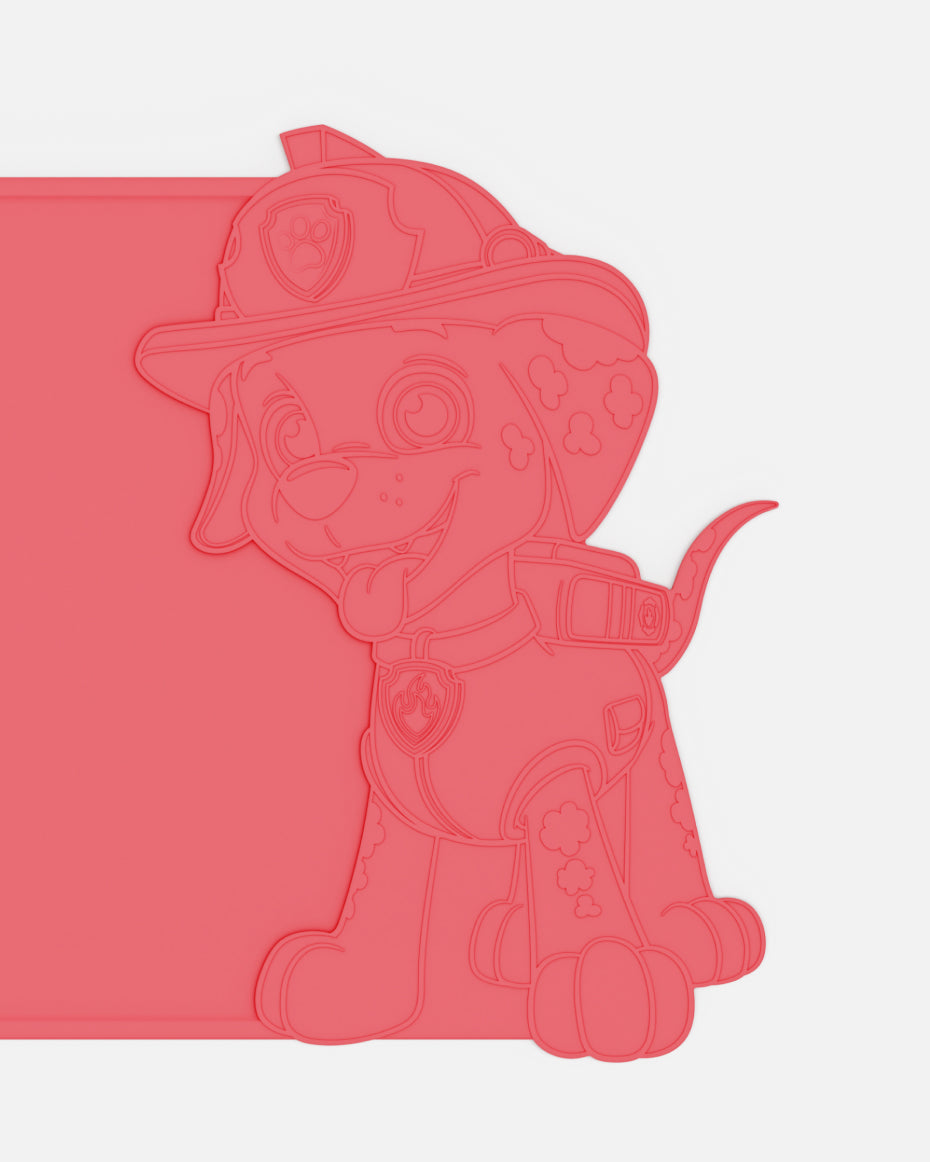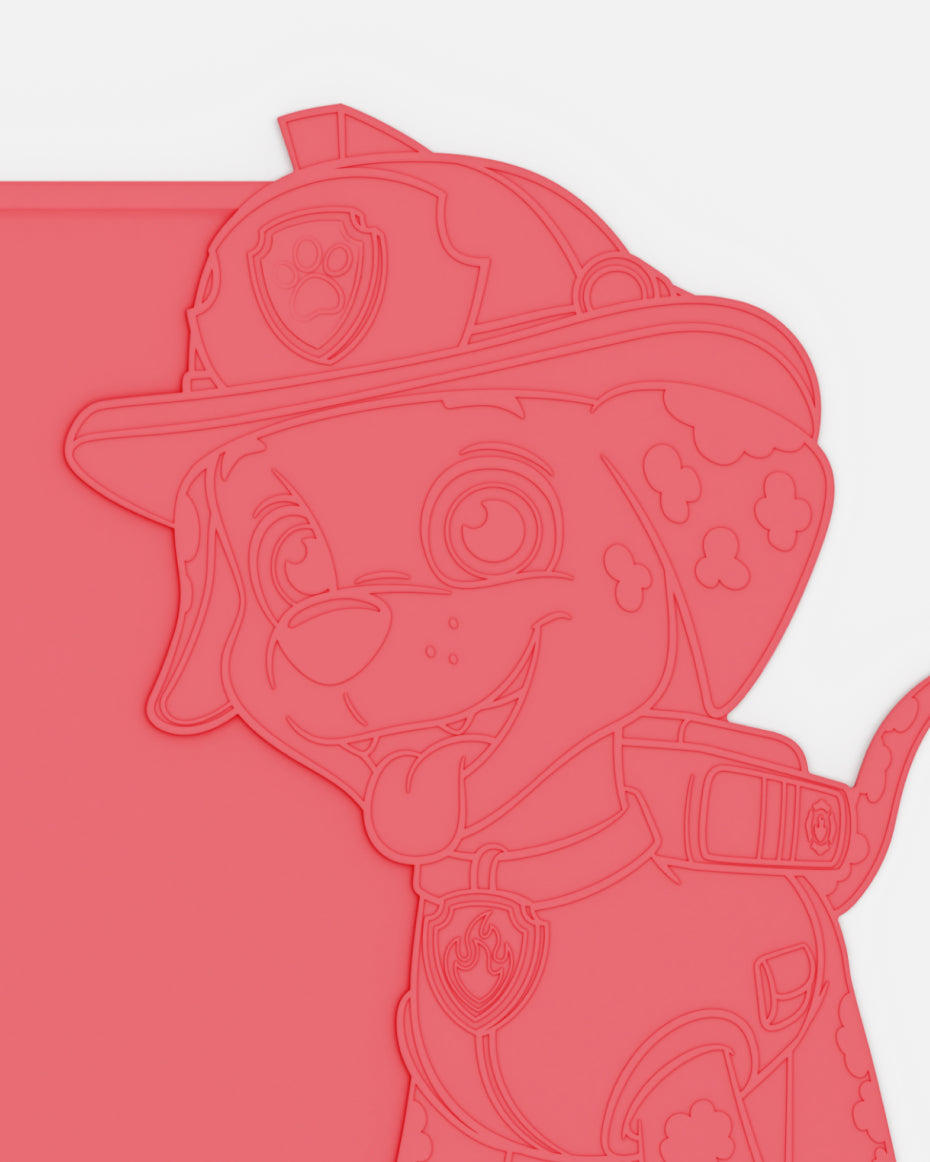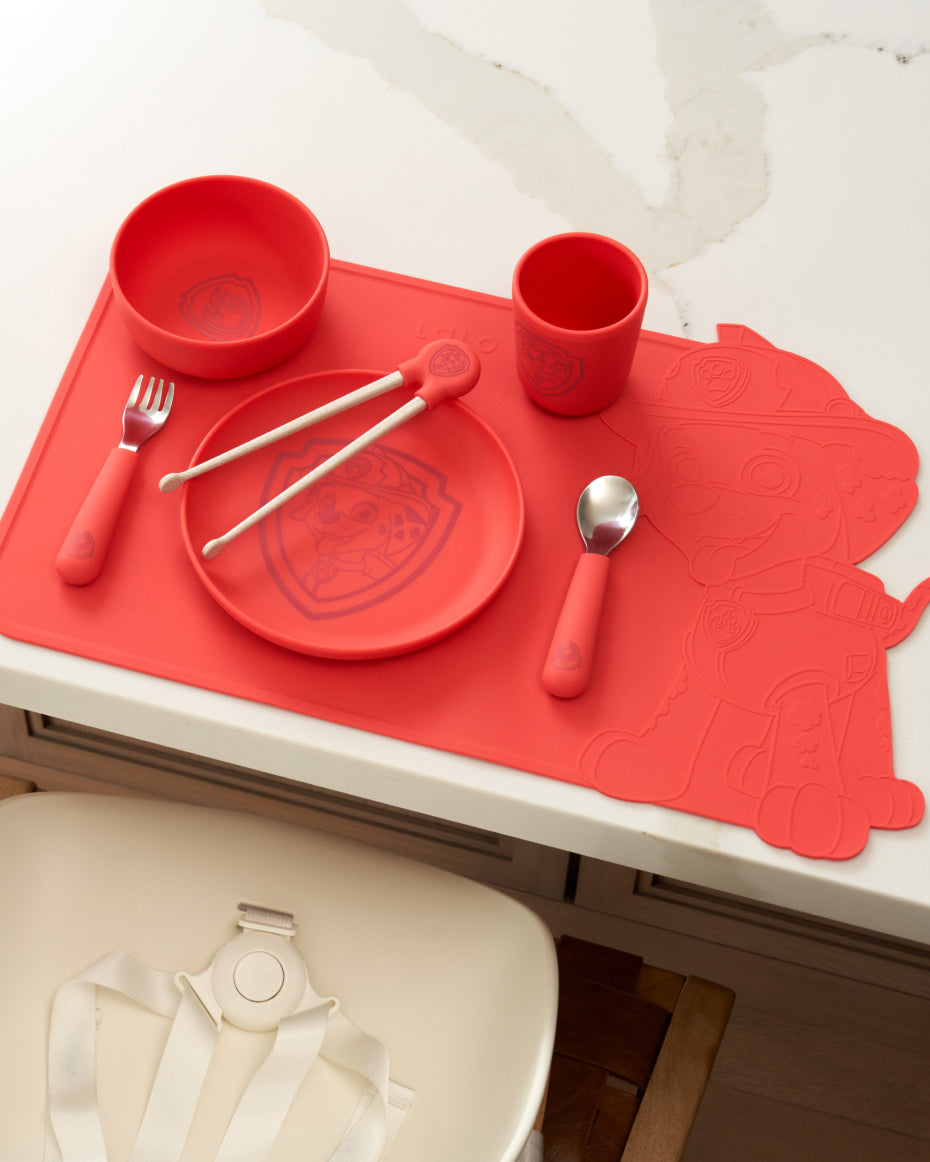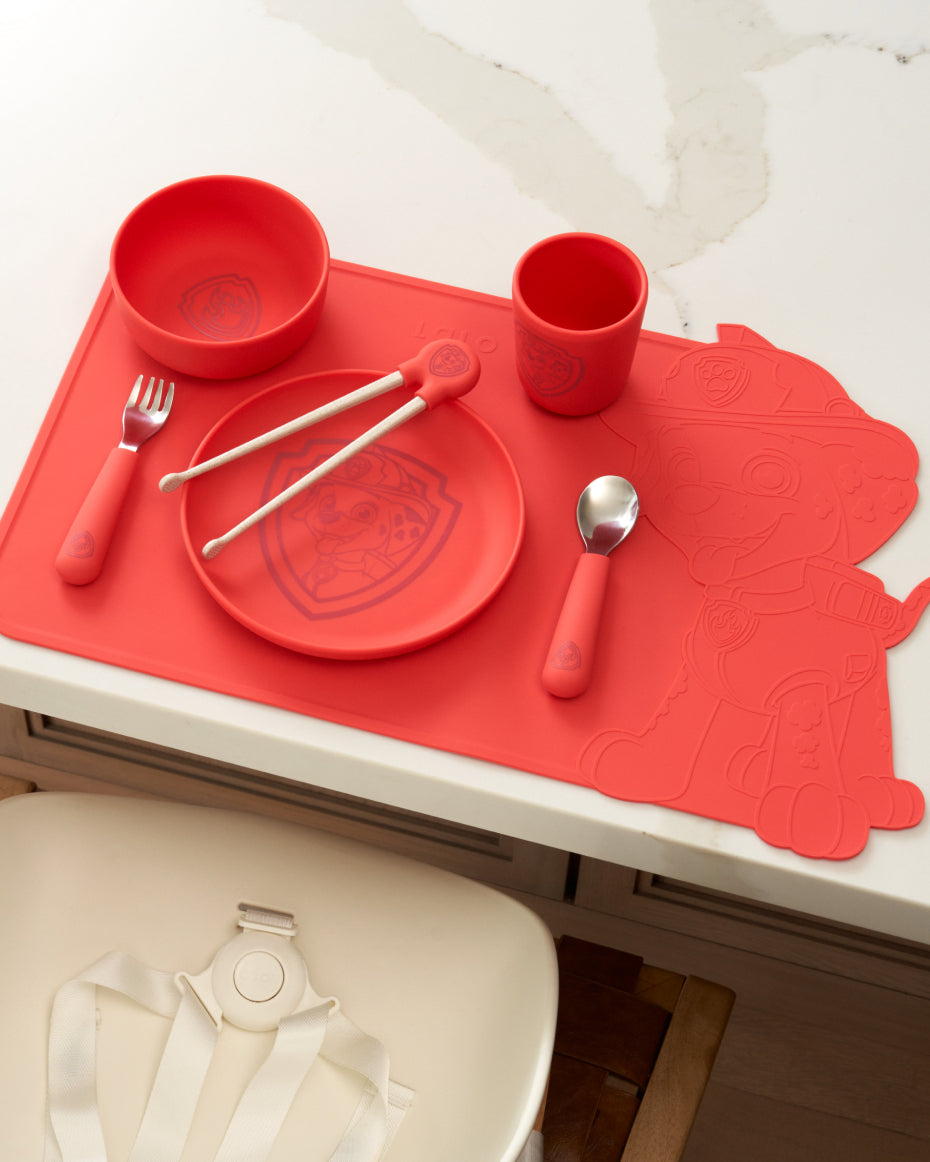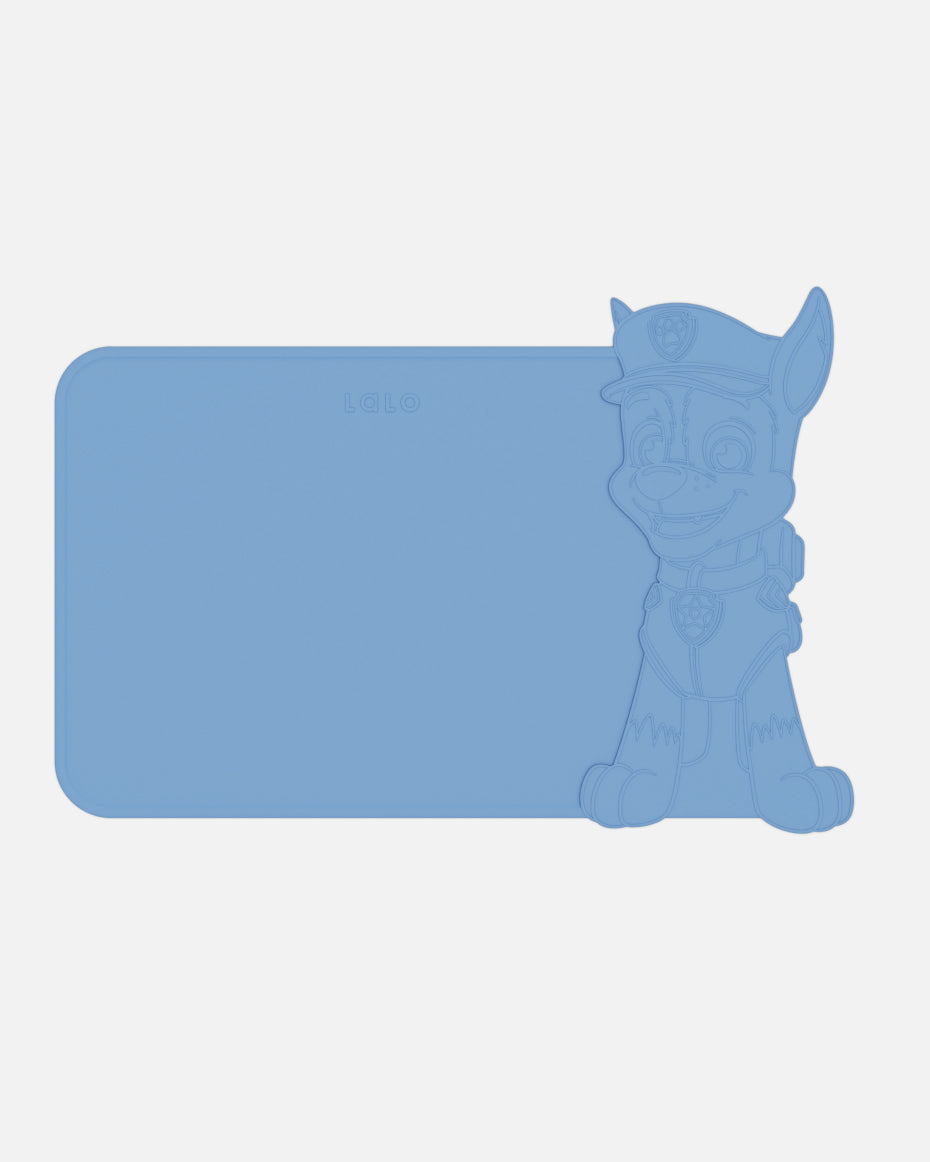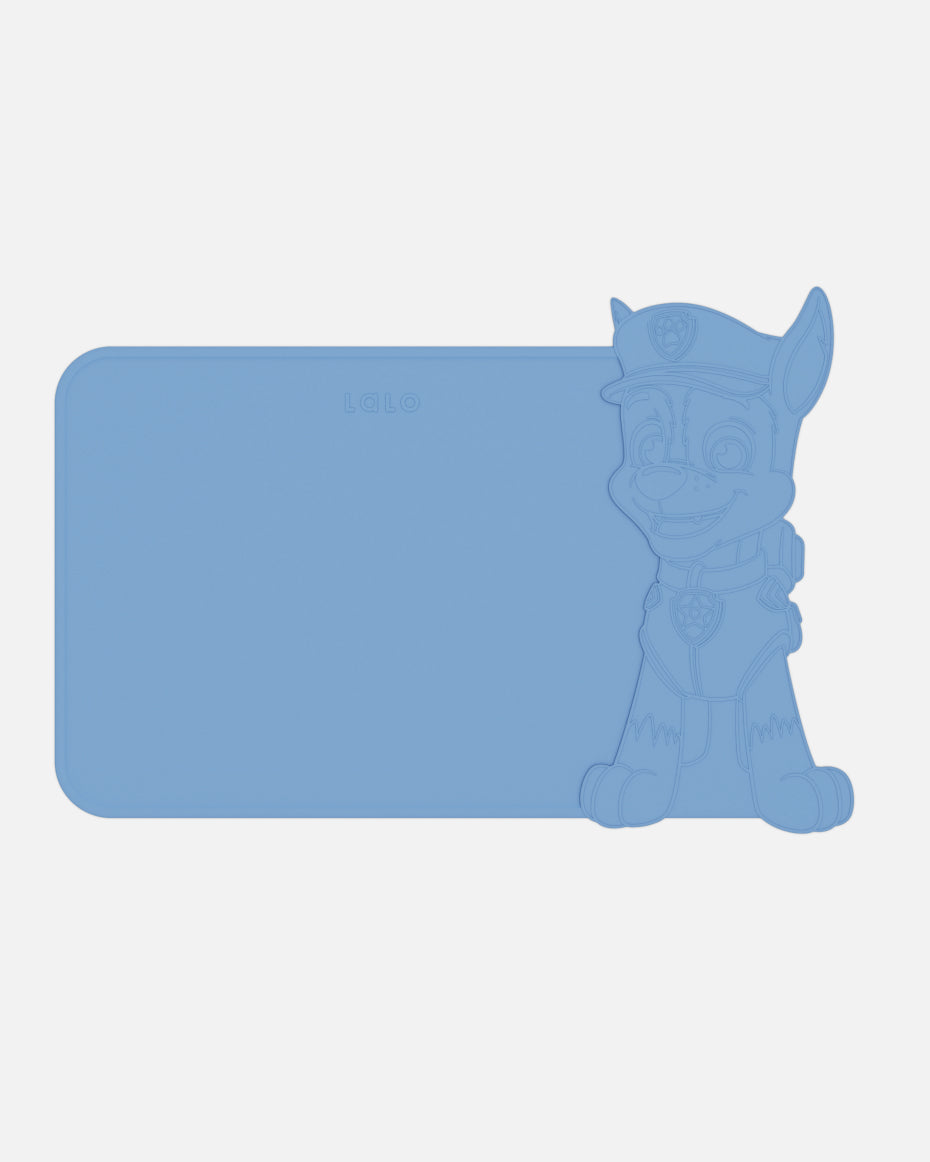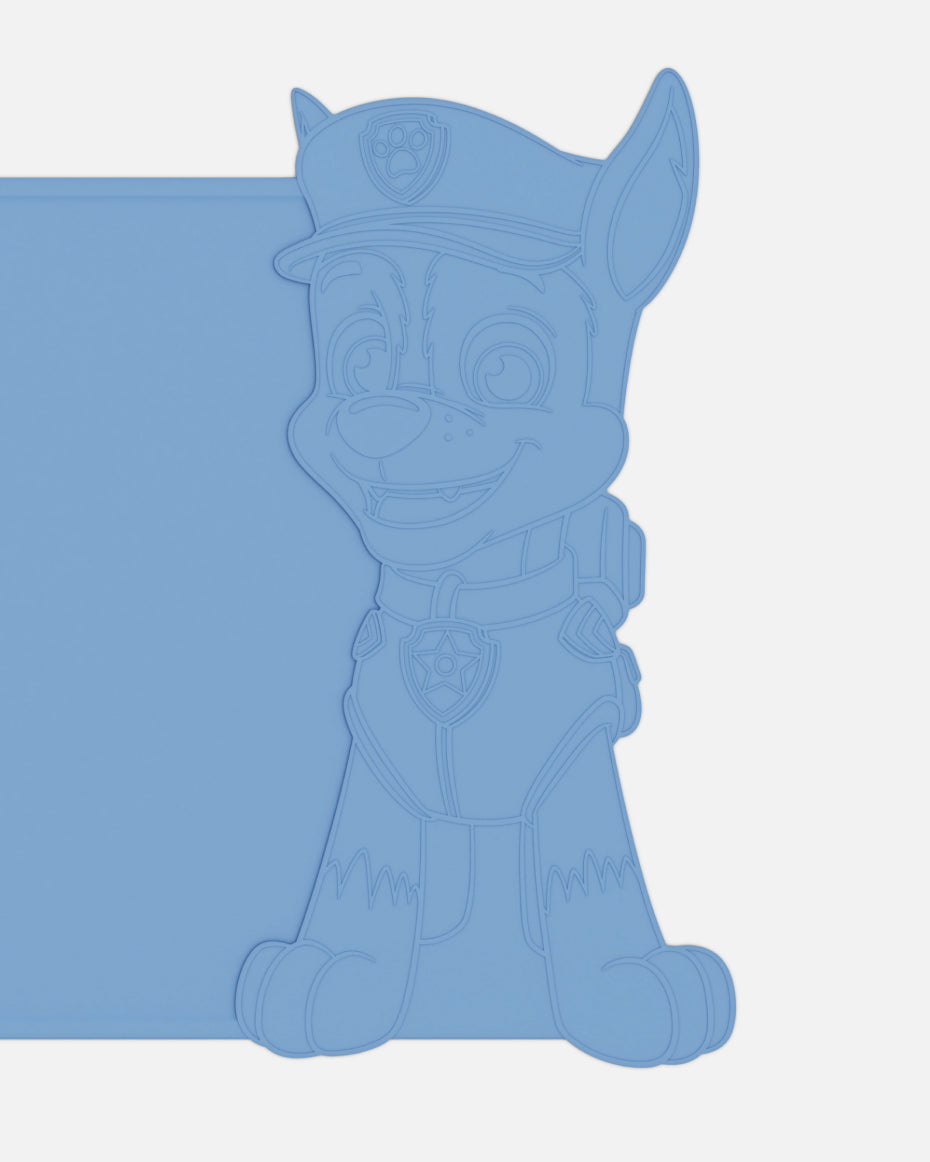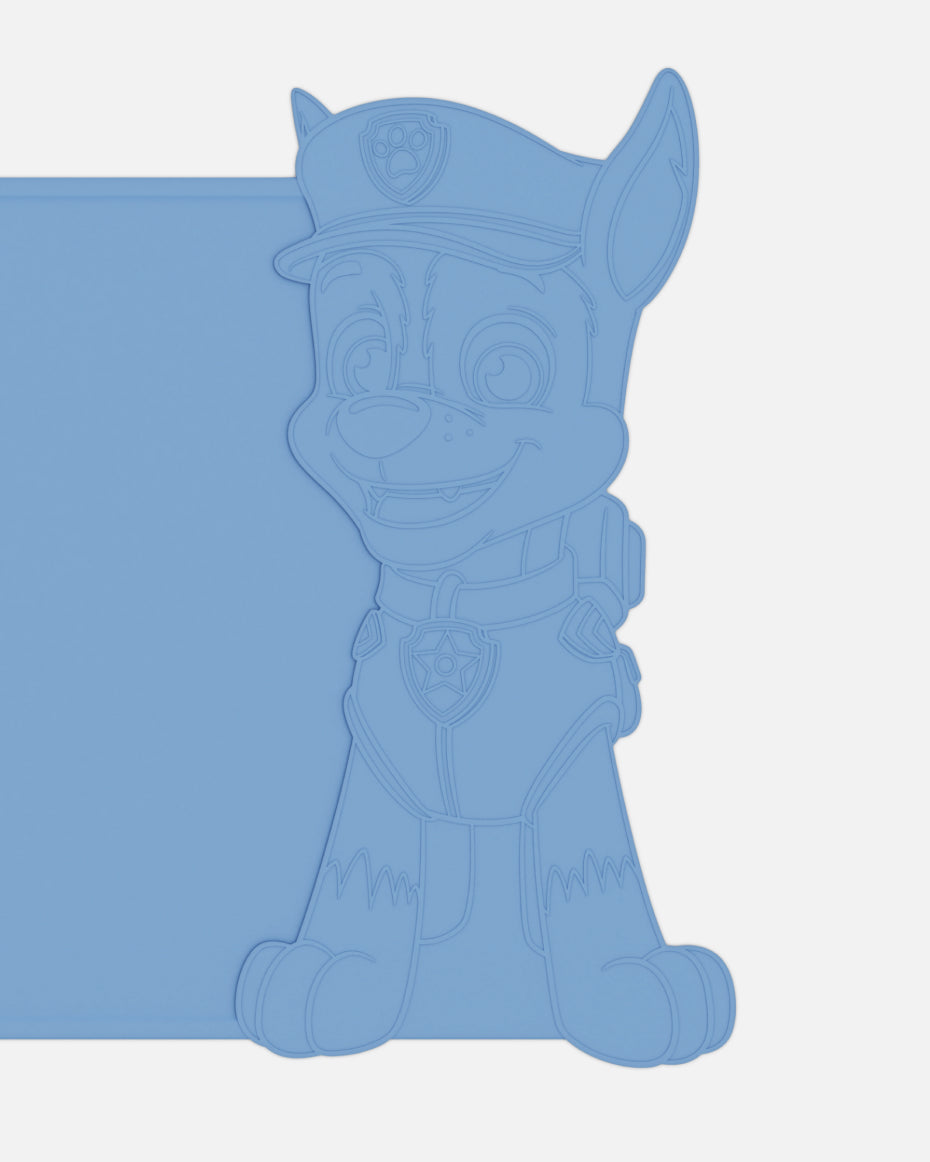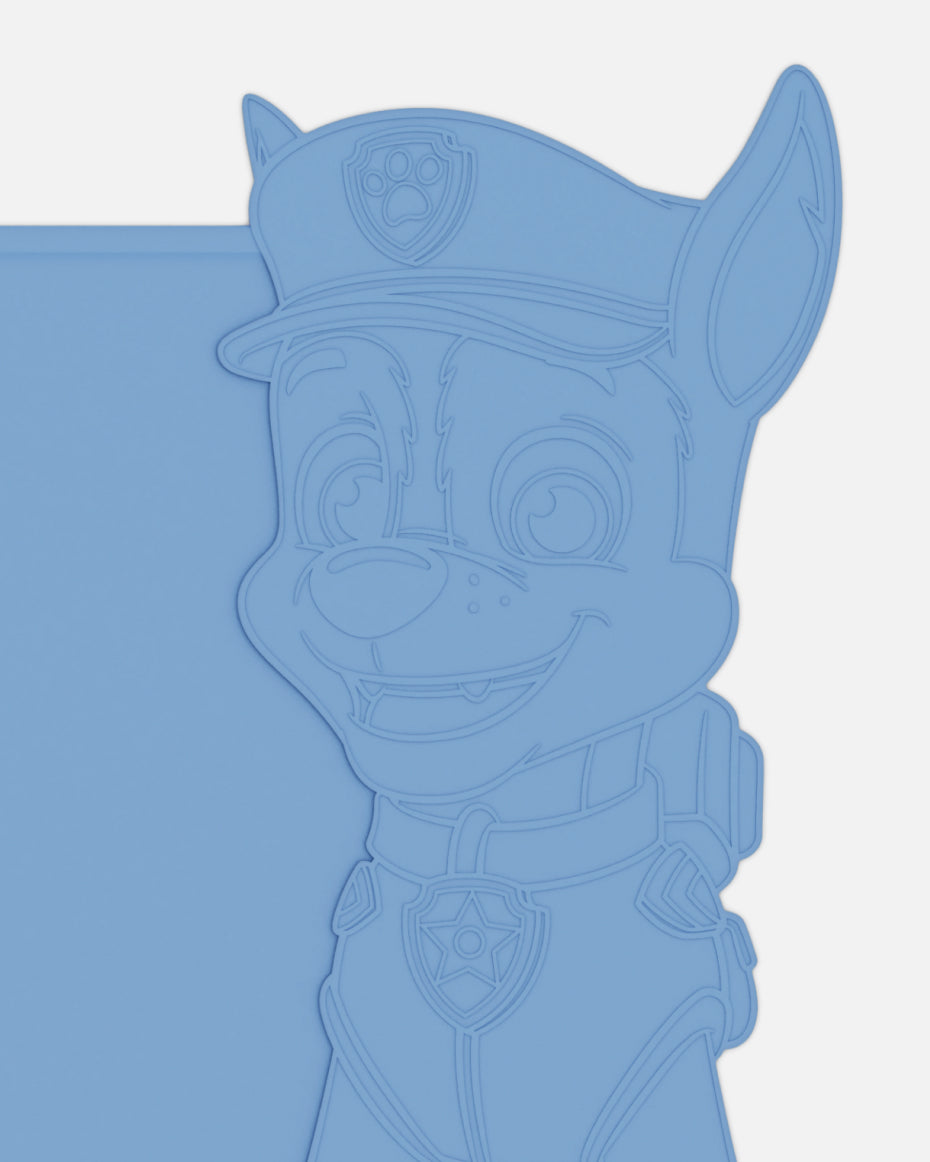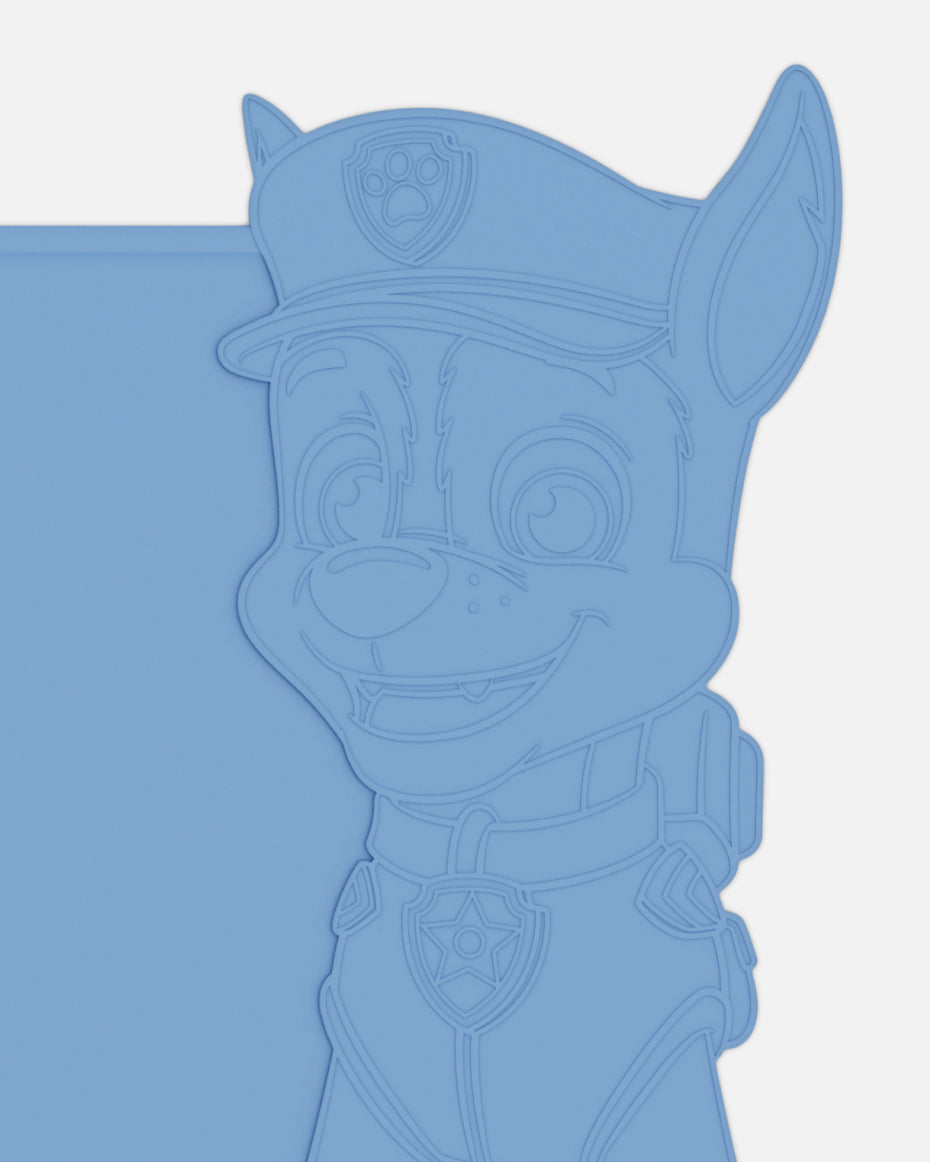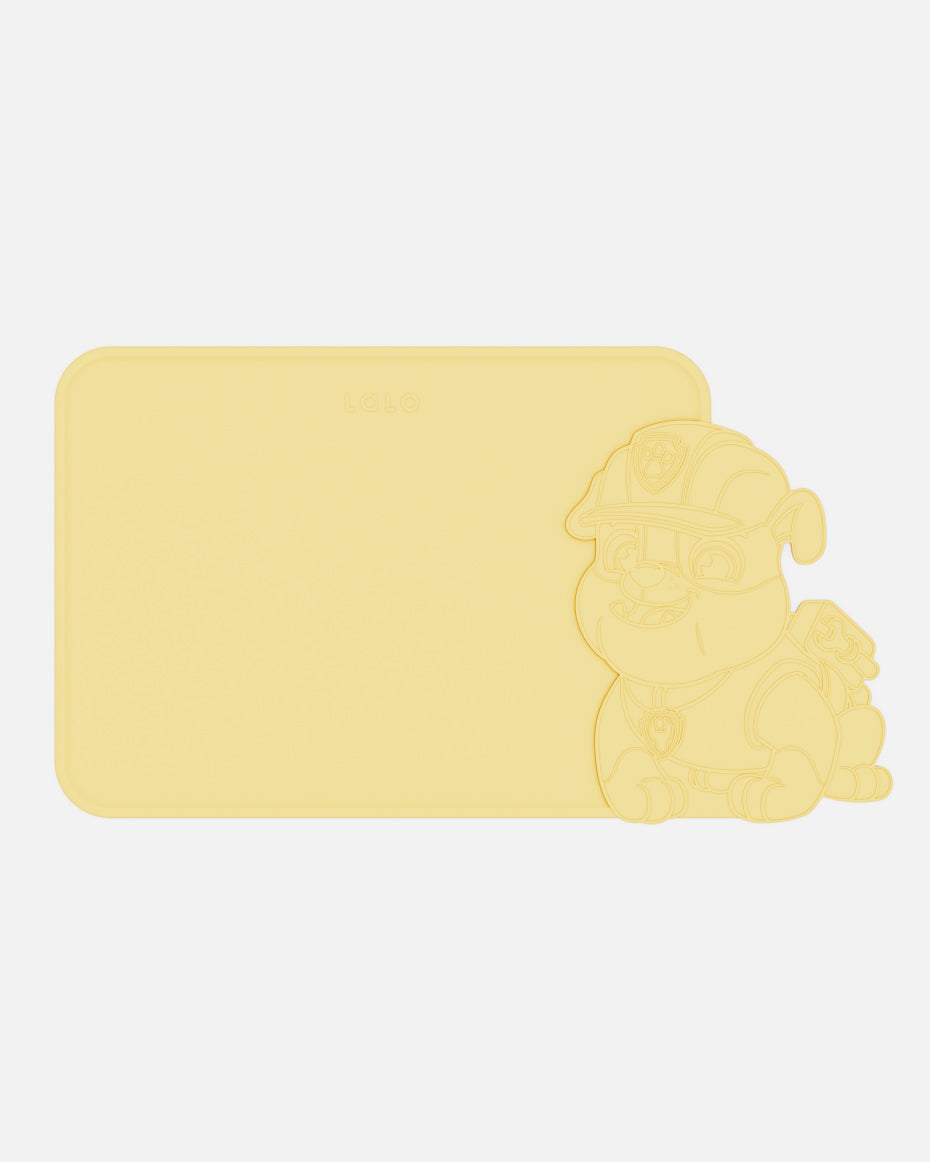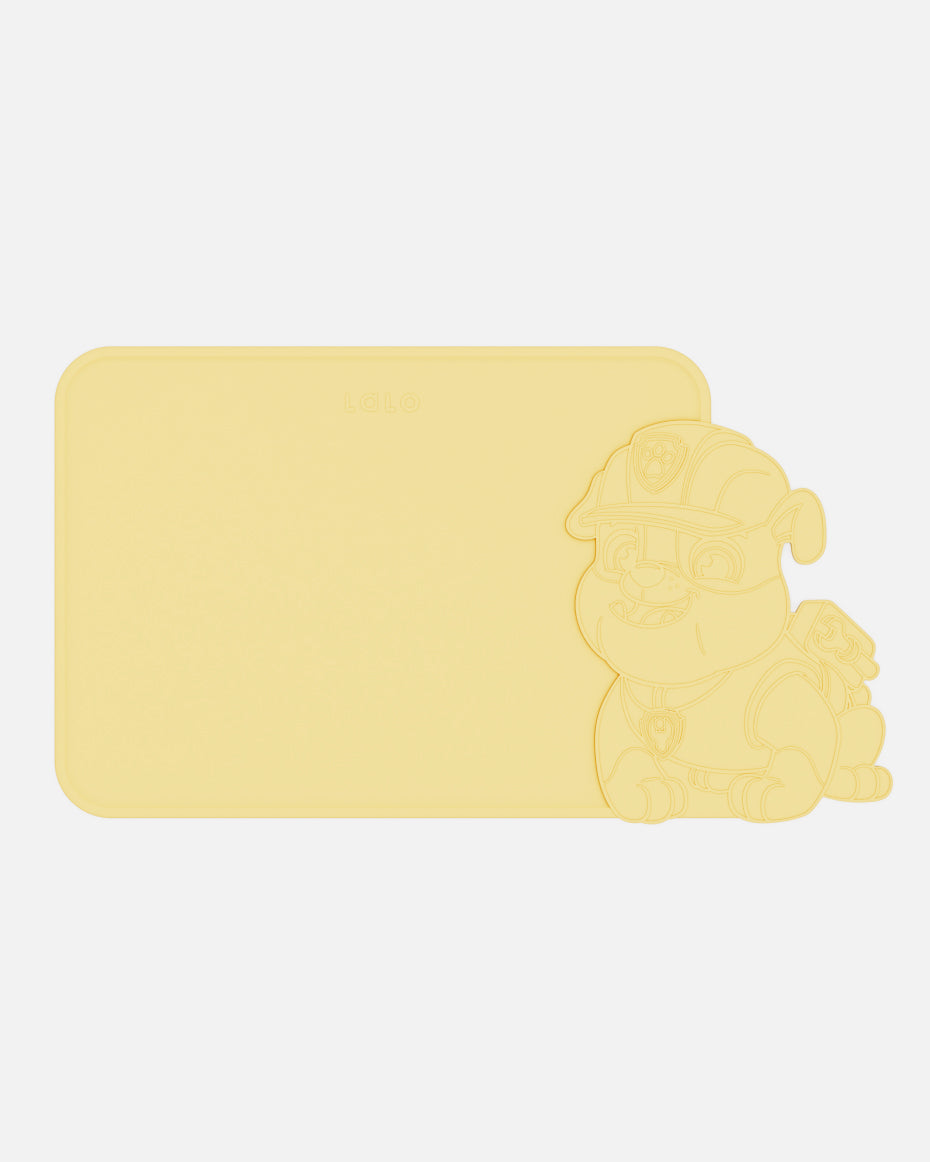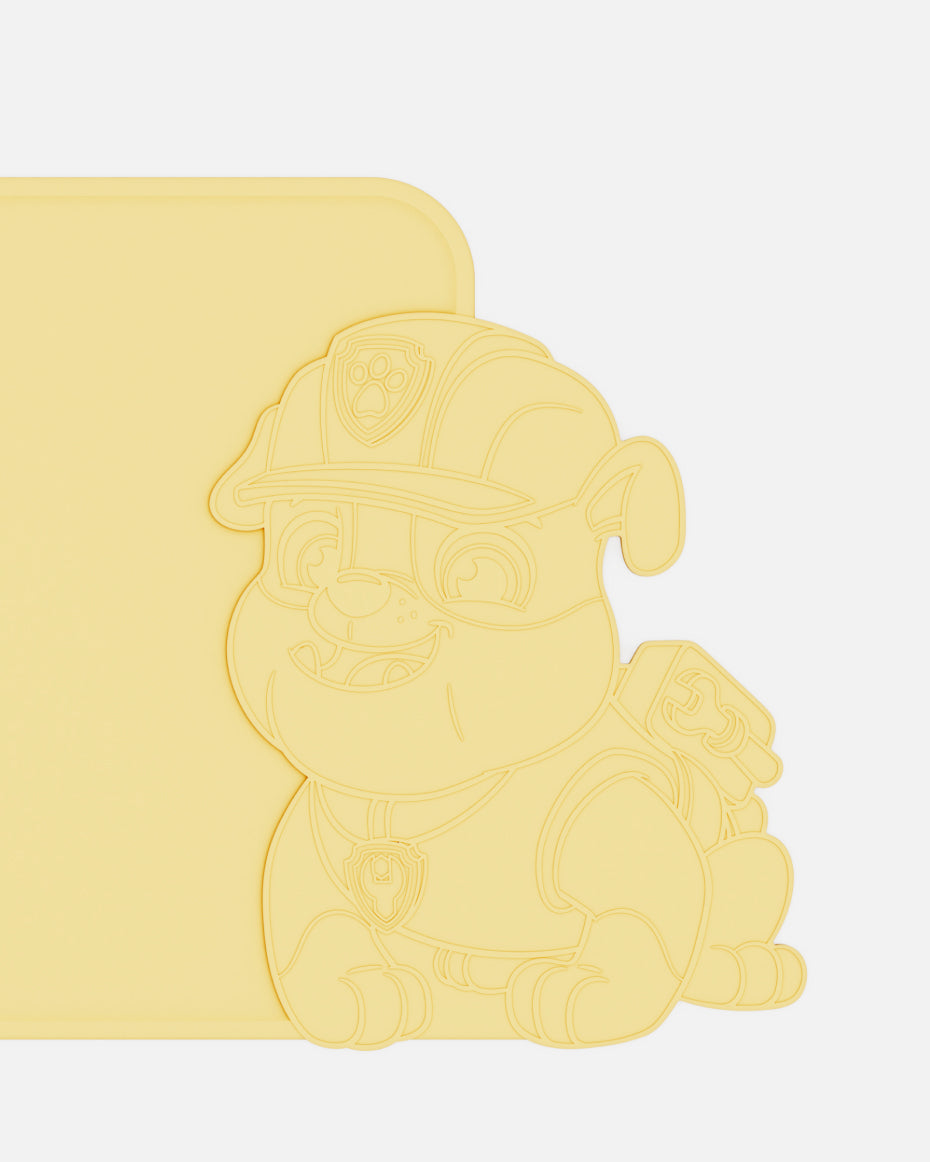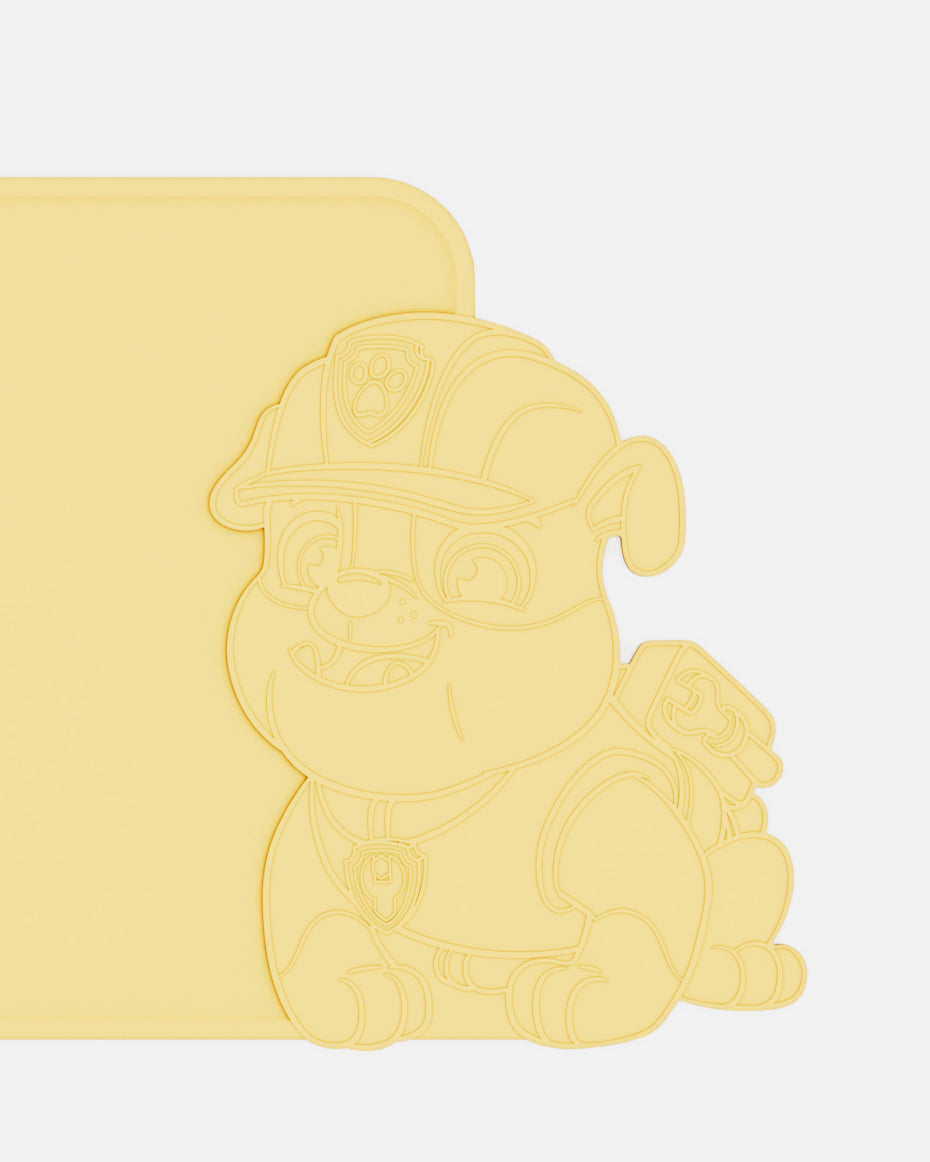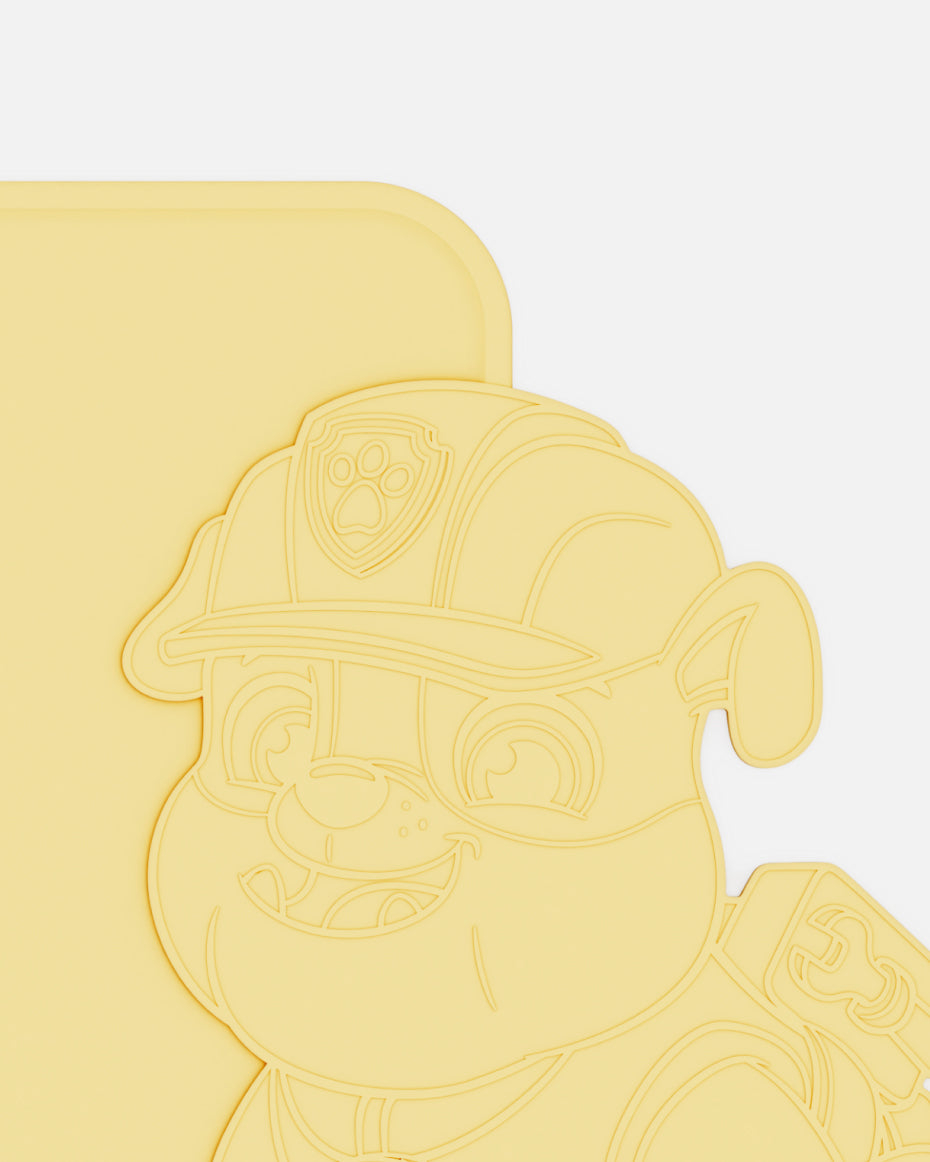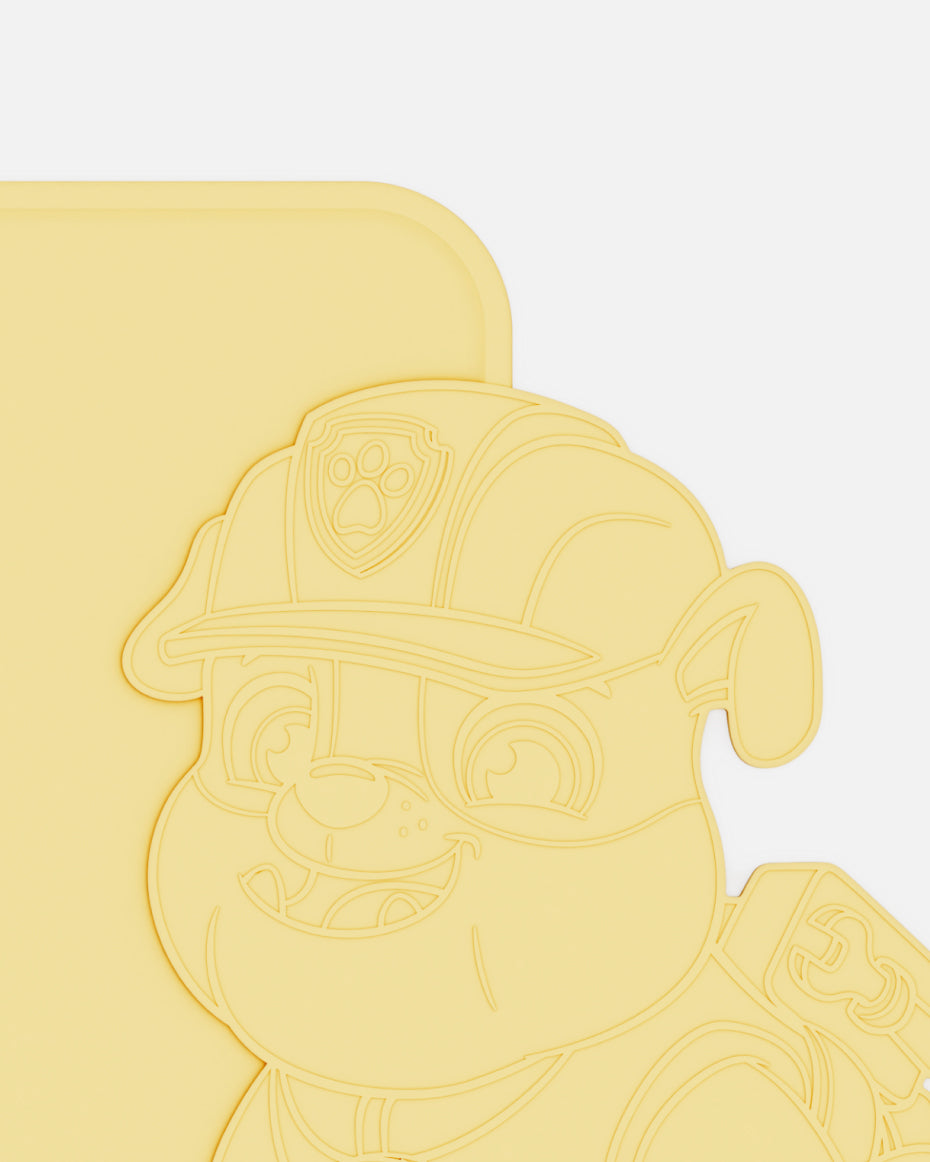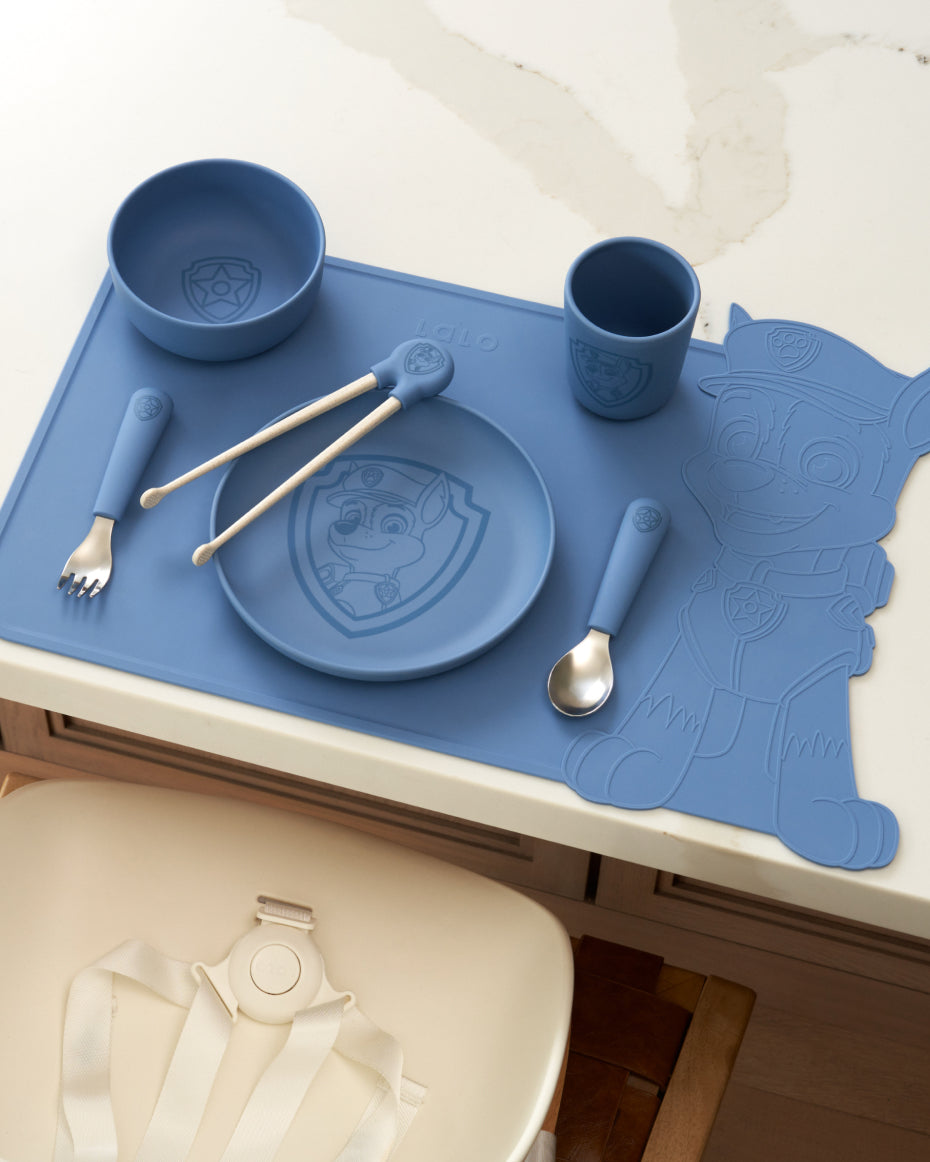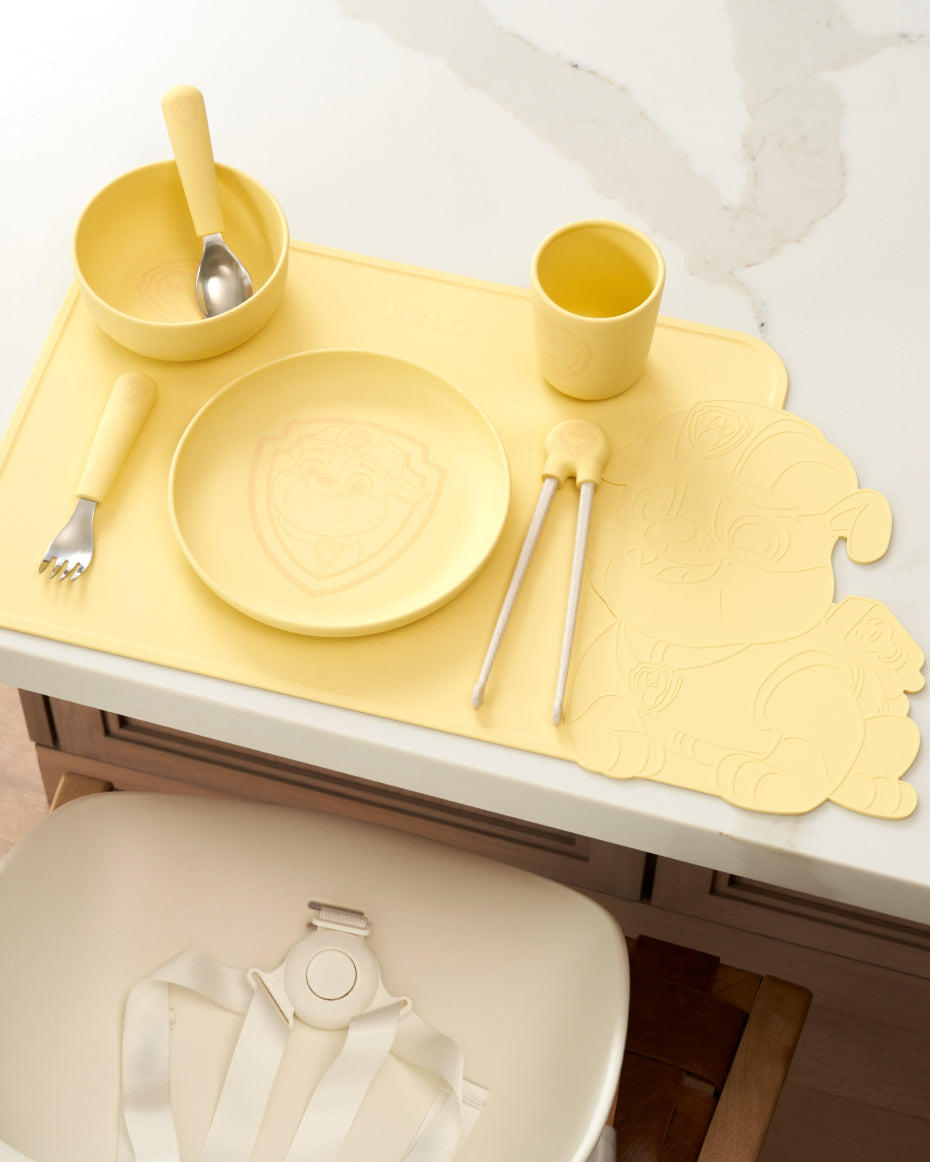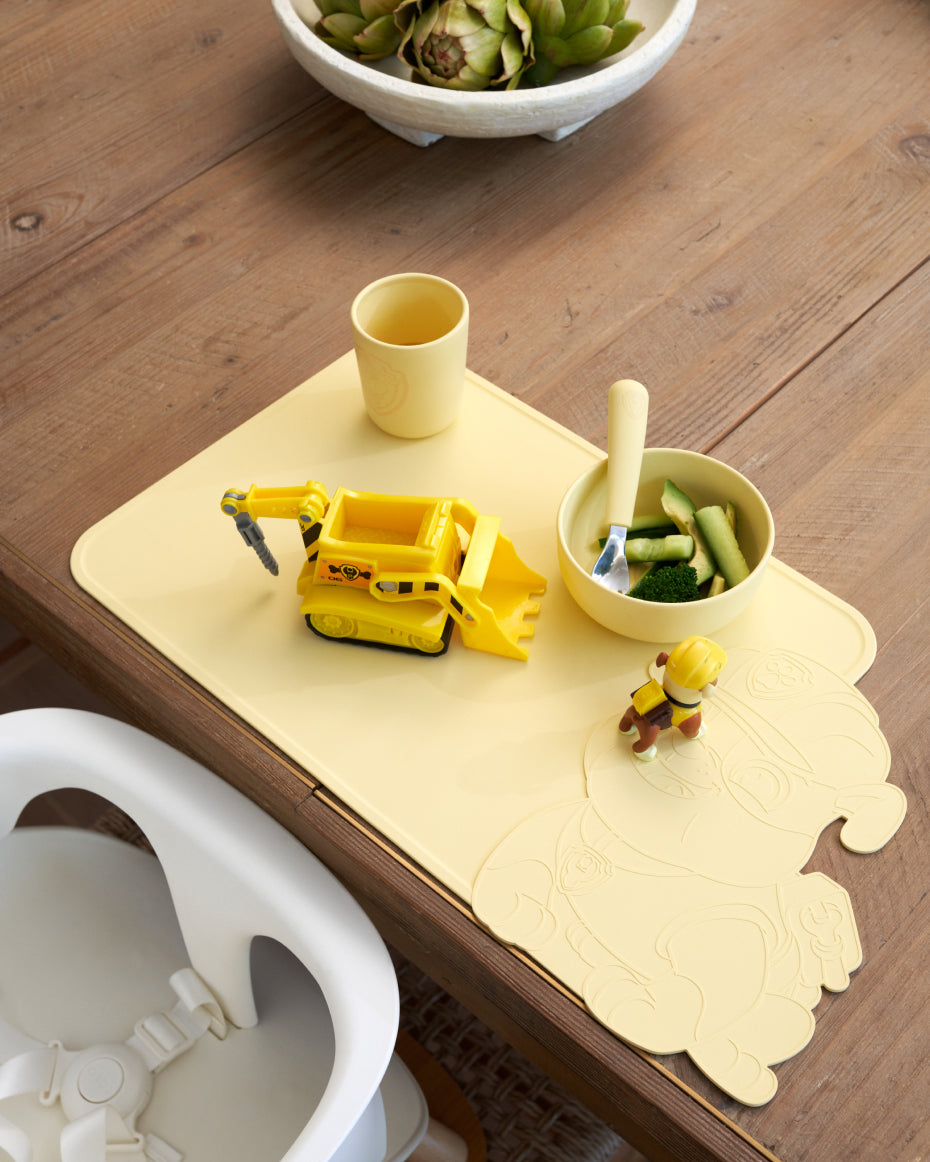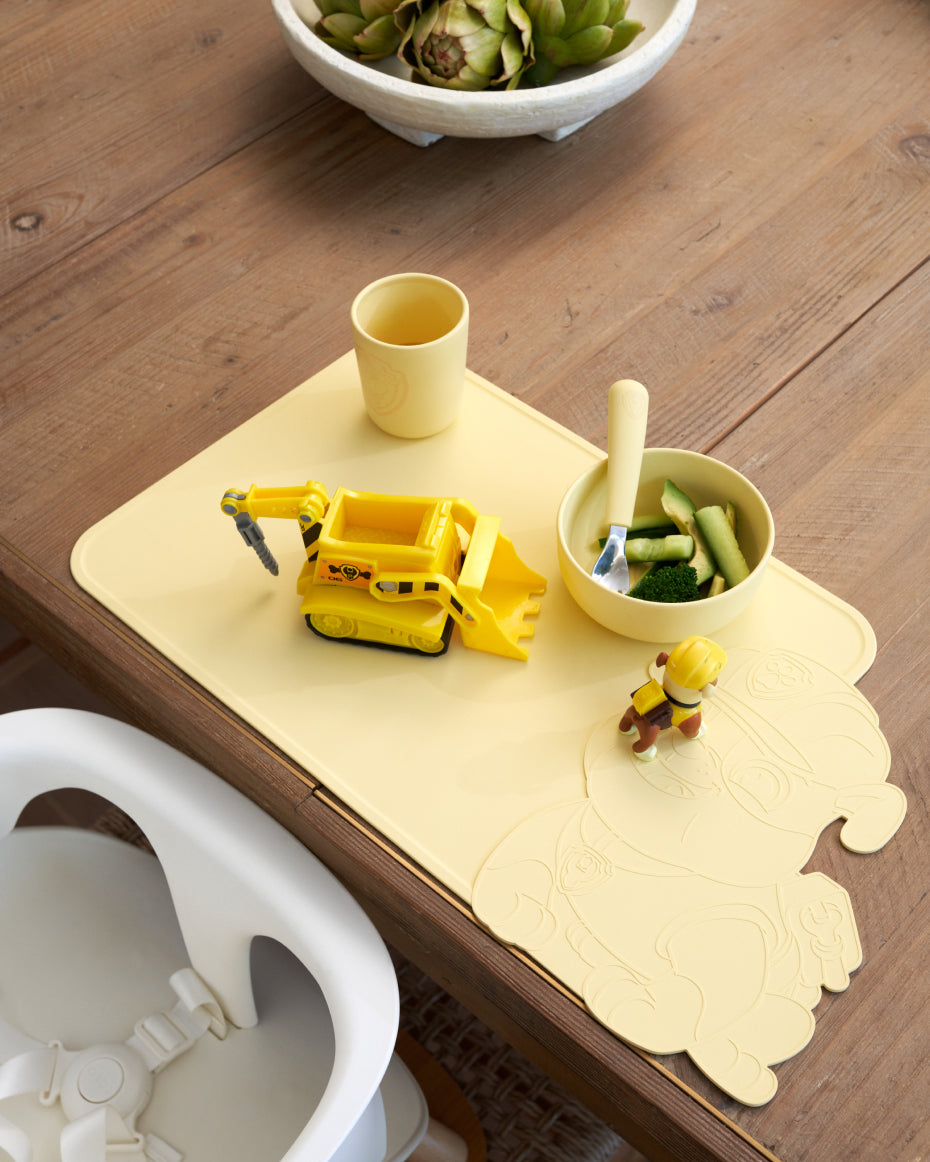 Characters they love. Aesthetics you adore.
Characters they love. Aesthetics you adore.
It's finally here. Mealtime and playtime gear for your little one featuring their fave characters from the PAW Patrol™ pack that doesn't wreck and roll your space's style.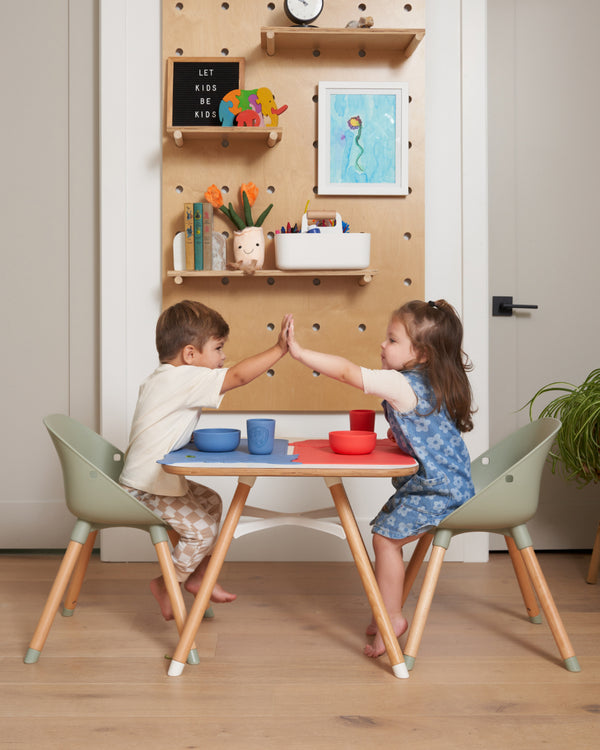 Mission-ready from Mealtime to Playtime
Mission-ready from Mealtime to Playtime
Prepare your little one to go, go, go with PAW Patrol™ supplies that support cultivating their creative side (without creating a massive mess) all the way until mealtime, where they'll conquer big(ger) kid bites and dine with their fave furry friends.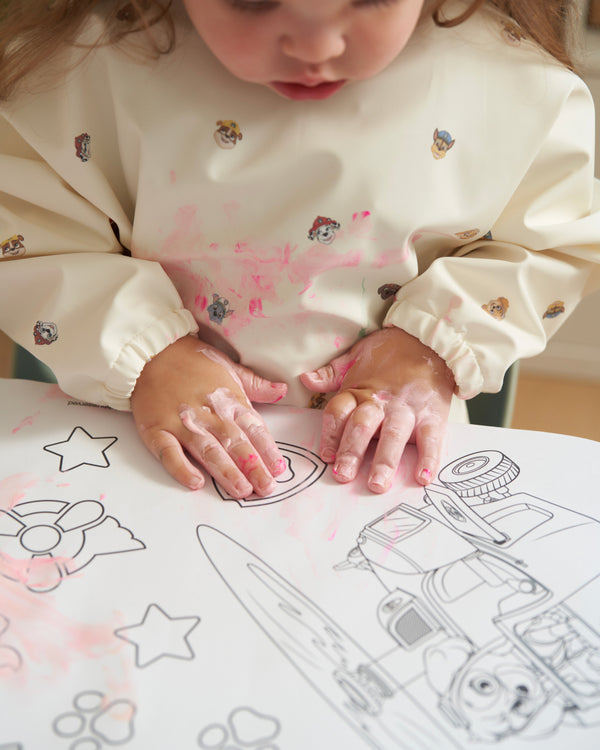 Easy to use, easy to clean.
Easy to use, easy to clean.
Take on mighty mealtime messes with dishwasher-safe PAW Patrol™ tableware that's made to meet the needs of your little one's growing hands and bellies. And, now you can bring their fave characters to their post-snack art activities with our machine-washable art smock and wipe-down-friendly drawing mat.