The Chair + First Bites Full Kit
A big bundle for little foodies that includes the best-selling high chair and all the feeding accessories you'll need for mealtime.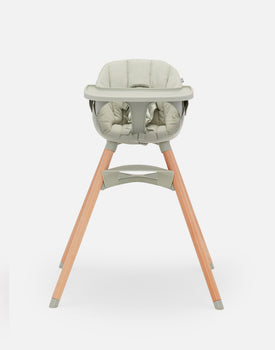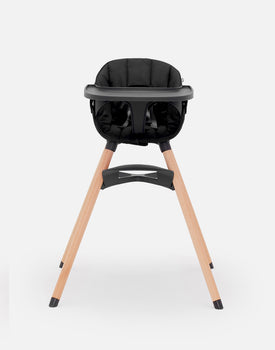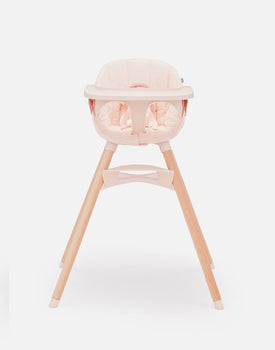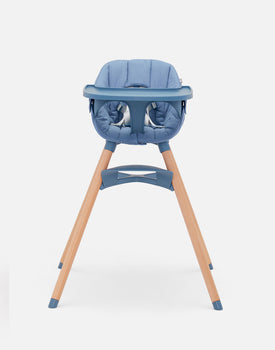 Product Details

Dimensions: Highchair: 24.5 x 24.5 x 33 in, Suction Plate: 7.1 x 1.45 in, Suction Bowl: 8 fl oz, Little Cup: 4 fl oz, Little Spoon: 4.1 x 0.83 in, The Bib: 8 x 8.25 in
Weight: Highchair: 10 lb, First Bites: 1.5 lb
Materials: Legs: Sustainably sourced FSC Certified beech wood; Seat, Tray, Belly Bar, Foot Rest: Non-toxic plastic; Cross Bar: Aluminum; Straps: Nylon; Cushion: Cotton; First Bites: FDA approved non-toxic, BPA free, food grade silicone.
Age: For use when the child can sit up unaided (approximately 4-6mo.+) and up to 3 years old (supports up to 30 lb).

Safety: all Lalo products meet and exceed ASTM safety standards and are prop 65 compliant.
Cleaning & Care

Don't stress about the mess! The Chair and its accessories were designed to be easy to clean.

Seat + tray: Use a wet sponge and mild dish soap to wipe the surfaces of the seat and tray down.
Tray: Top-rack dishwasher safe.
Straps: The improved strap material allows for easy wipe downs. For an extra deep clean, the straps can also be removed and machine washed in a mesh bag.
Cushion: Machine wash on cold and air dry. Do not tumble dry, dry clean, or bleach.
Tableware: All Lalo tableware is dishwasher safe. Although the silicone should not stain, wash or rinse immediately after use with foods that typically stain easily, like beets, strawberries and tomato sauce.
Assembly + FAQ

Product FAQ's: View [https://help.meetlalo.com/category/ptdyfz406n-the-chair~here]
Instructions: View [https://cdn.shopify.com/s/files/1/0037/5062/5344/files/The_Chair_Manual.pdf?v=1676315144~here]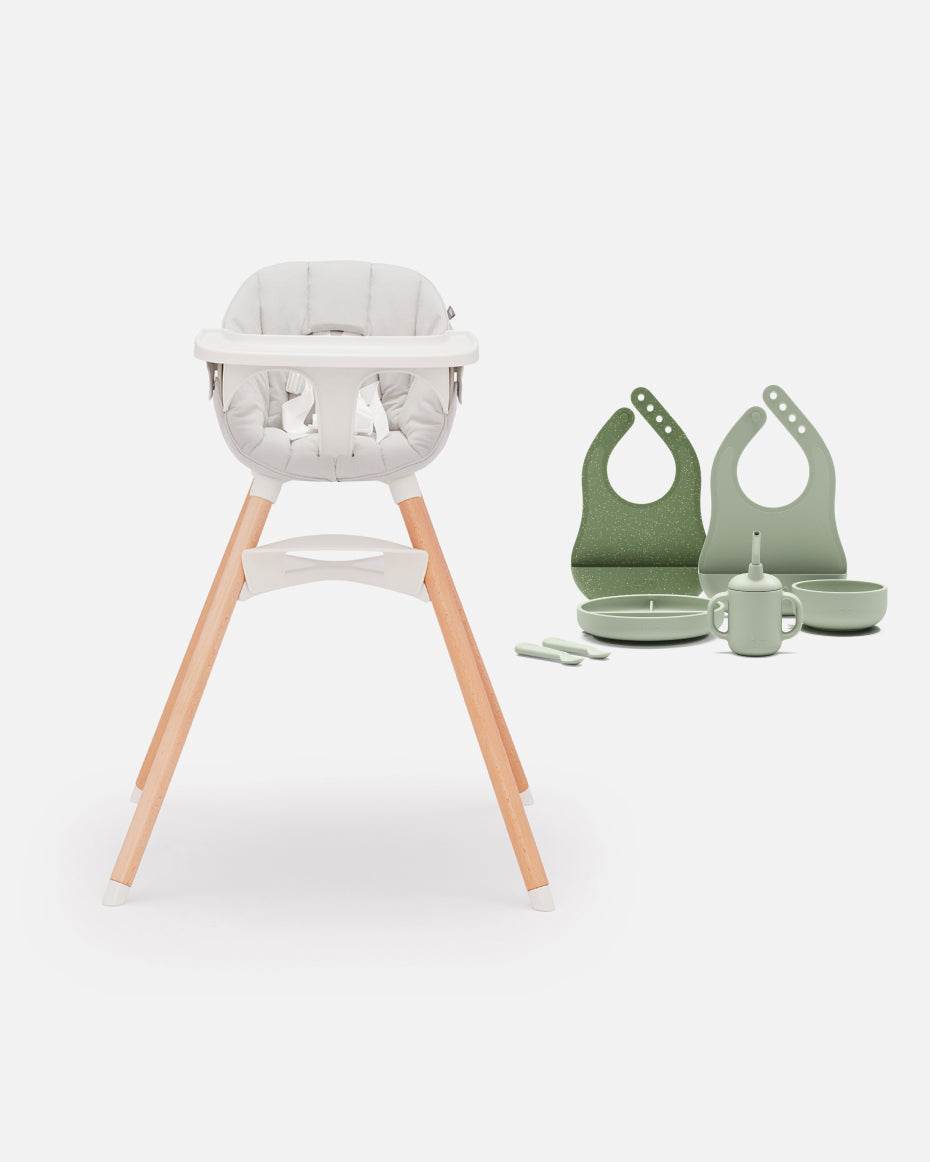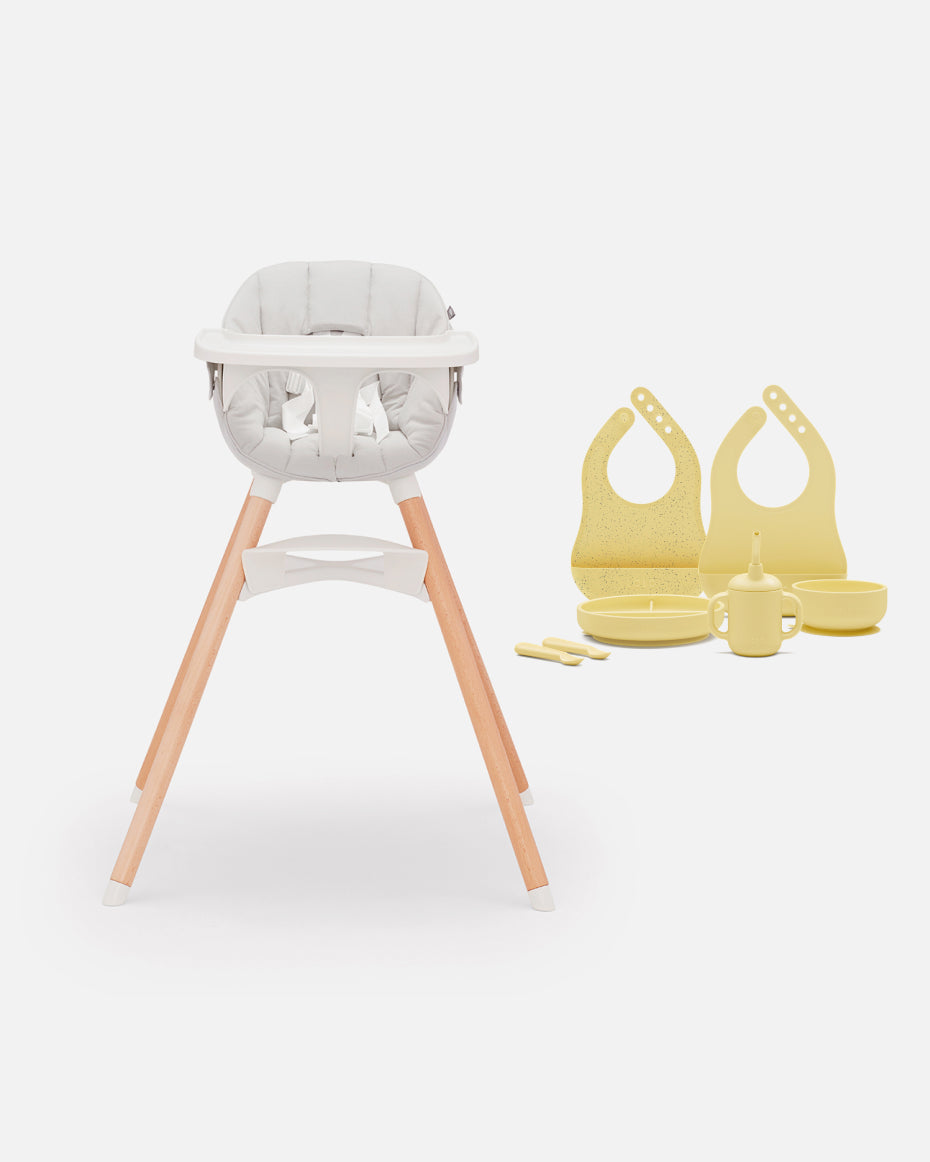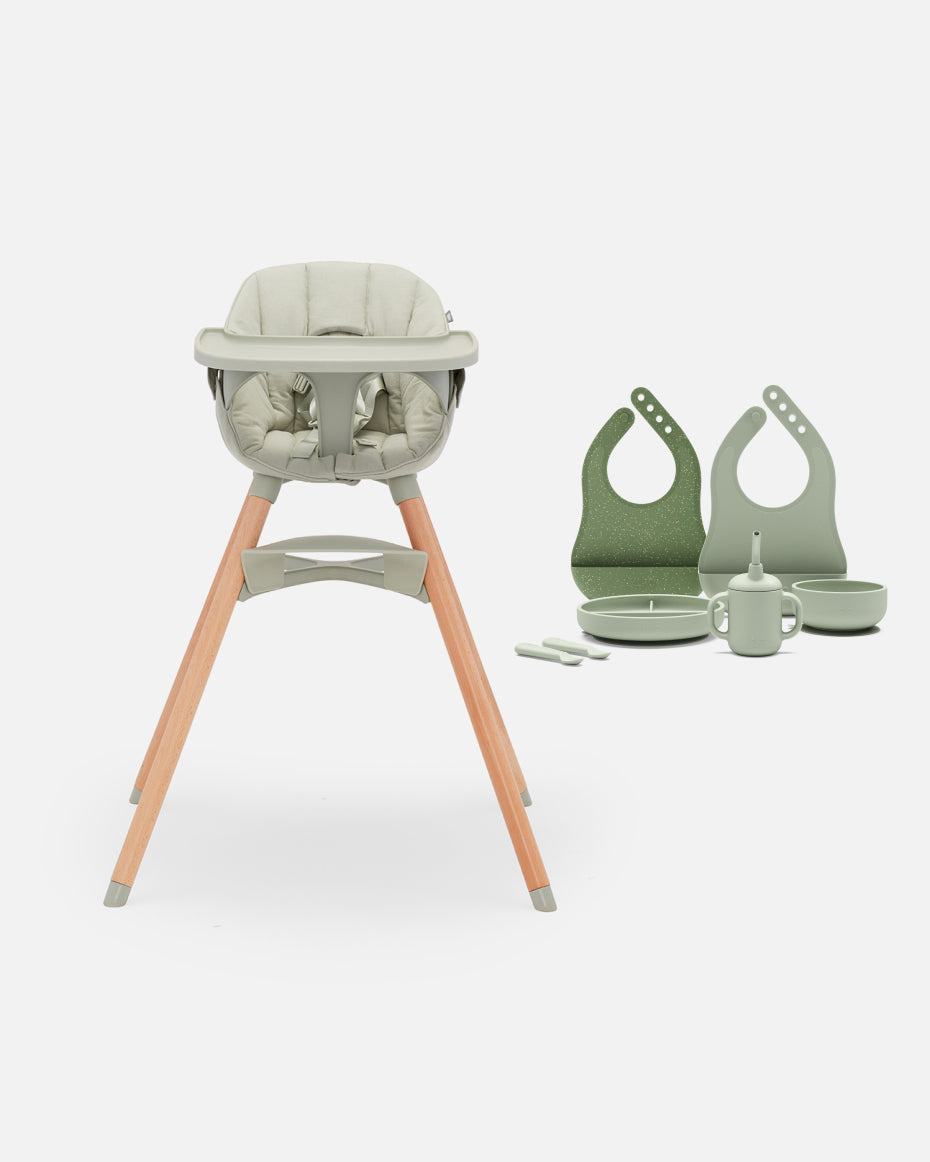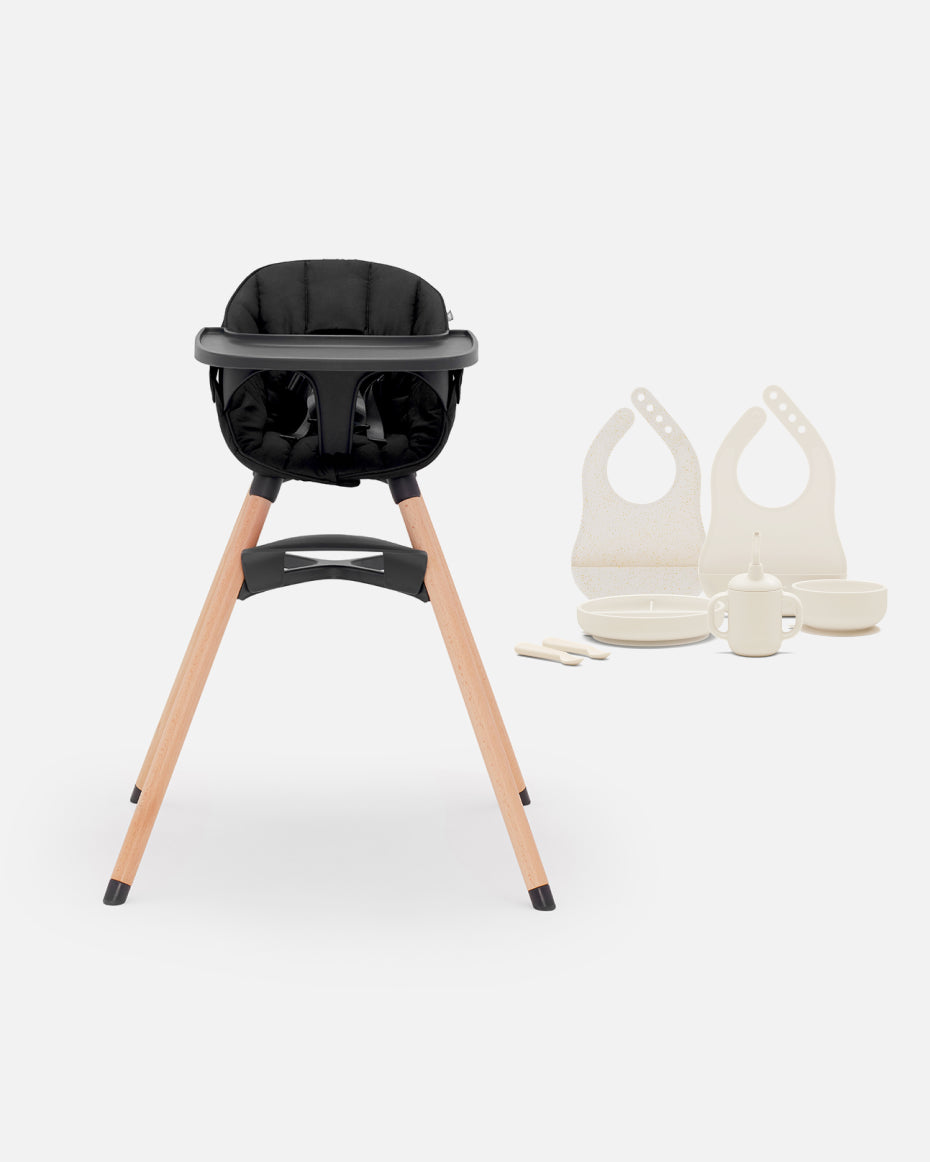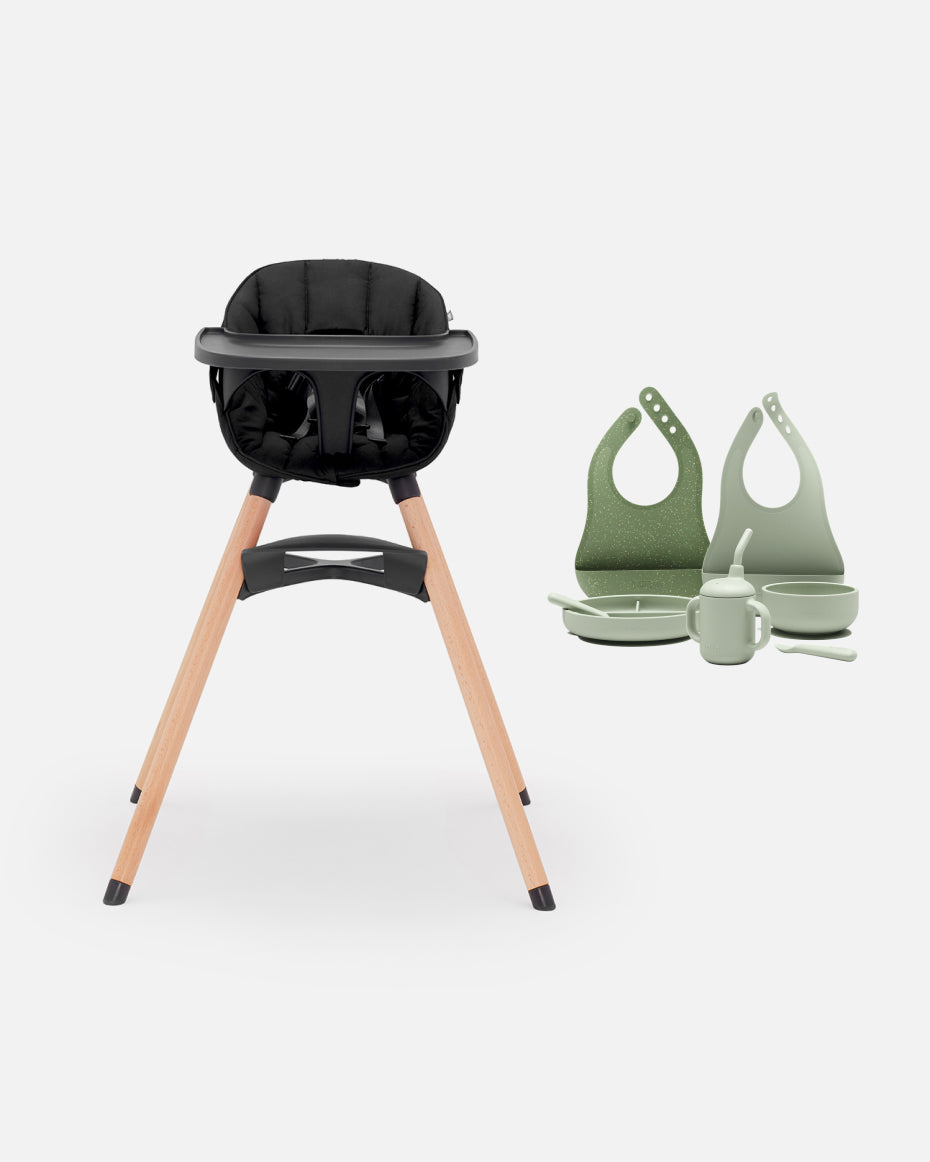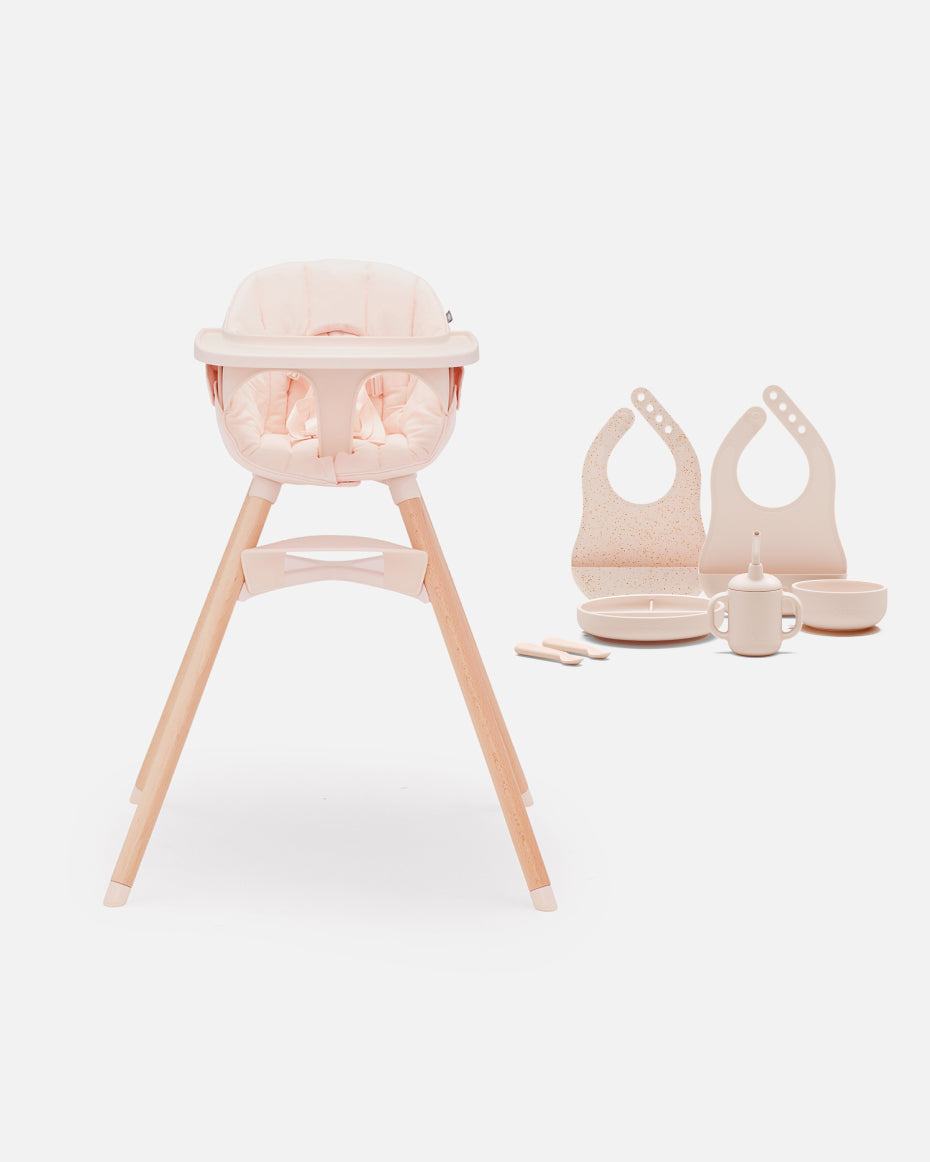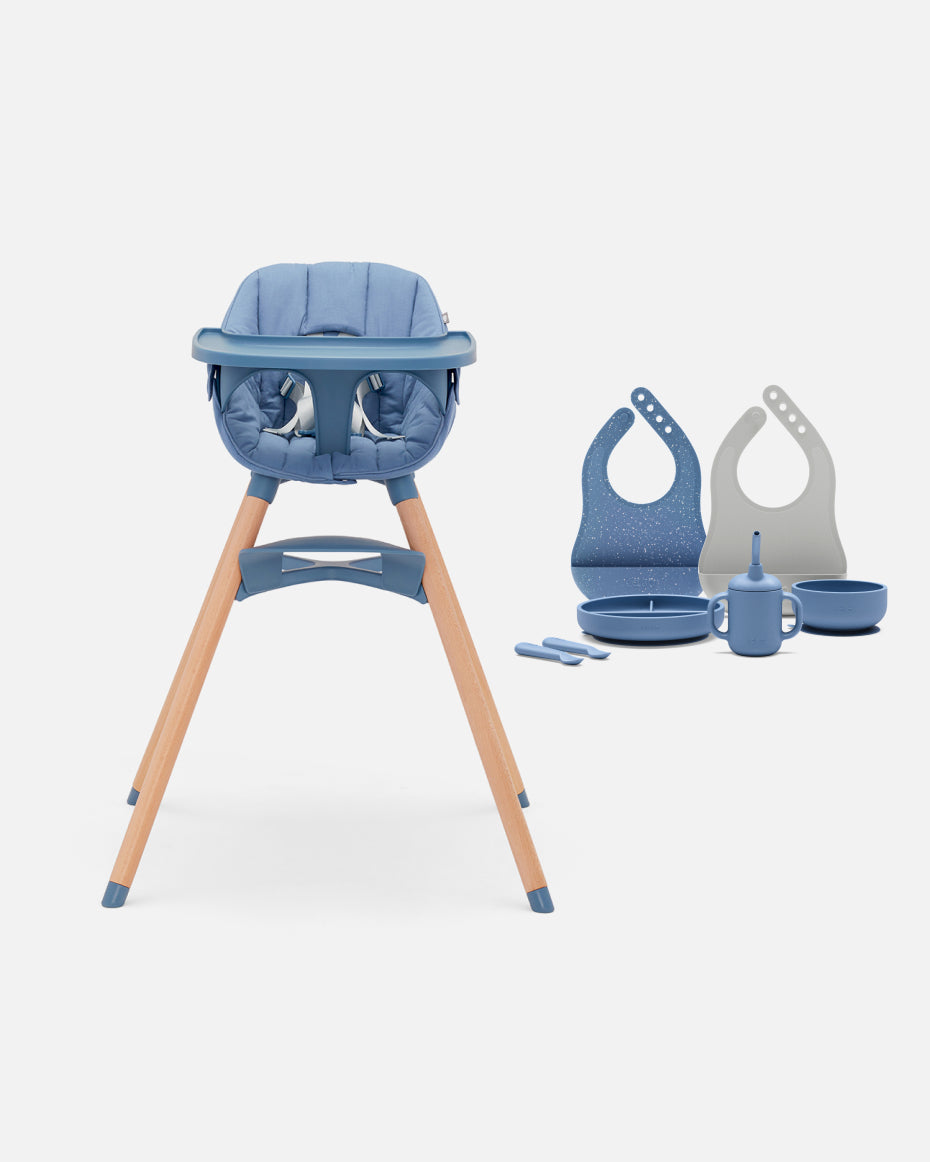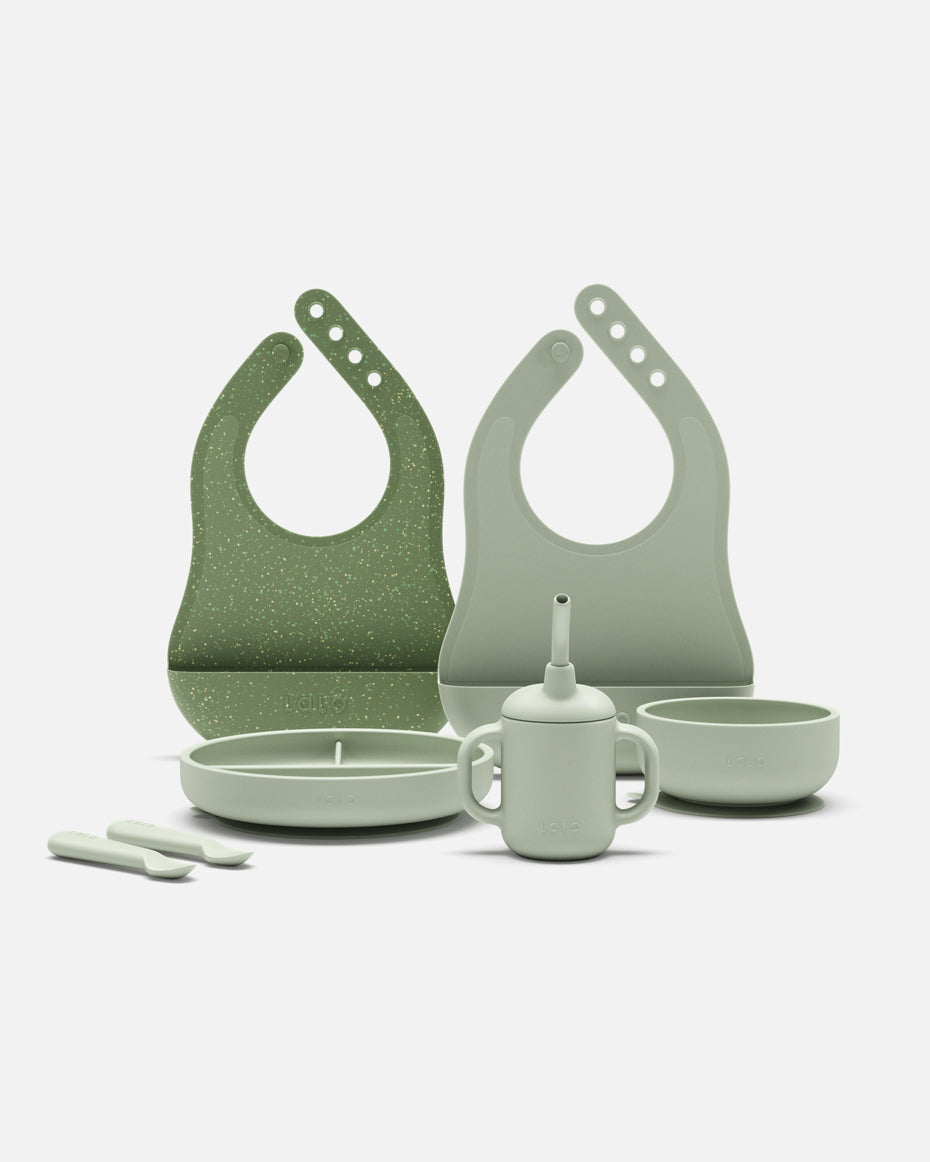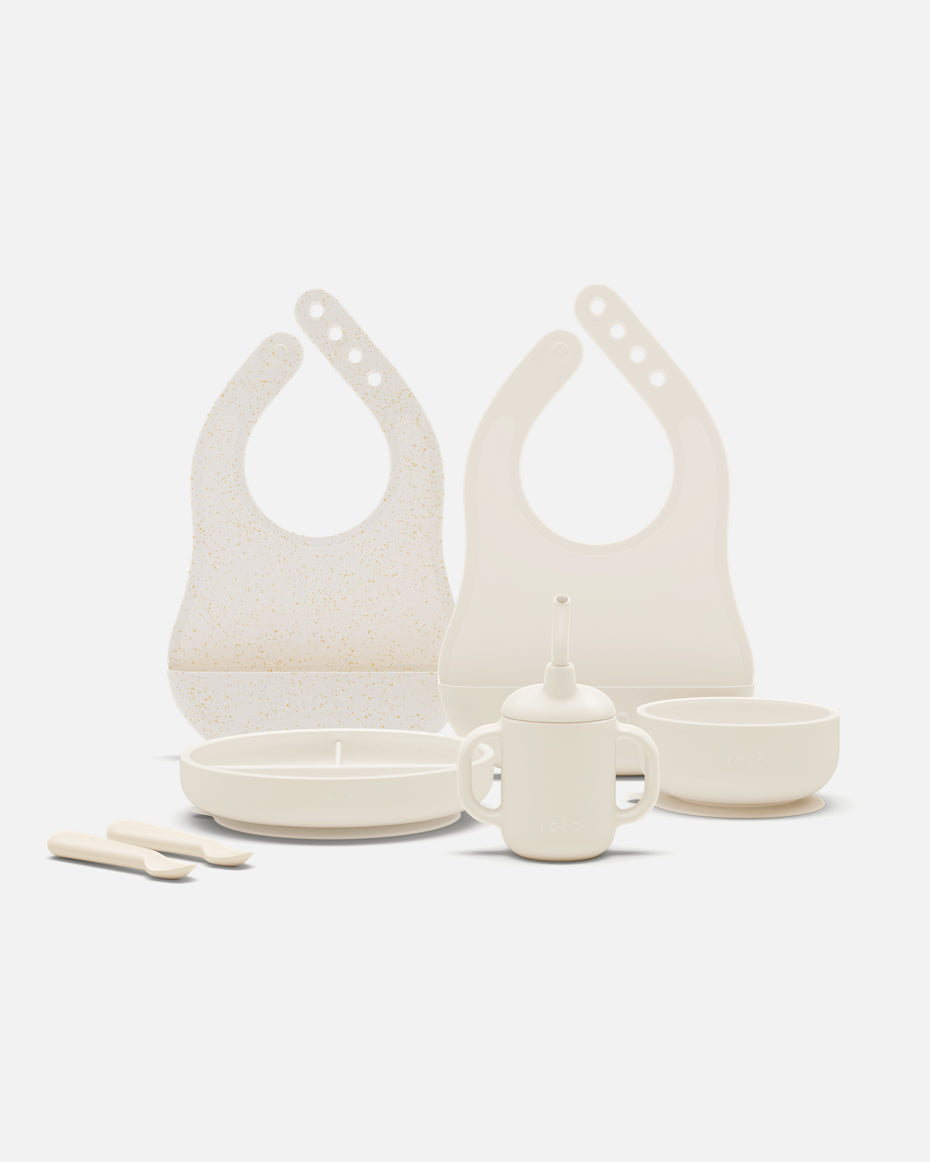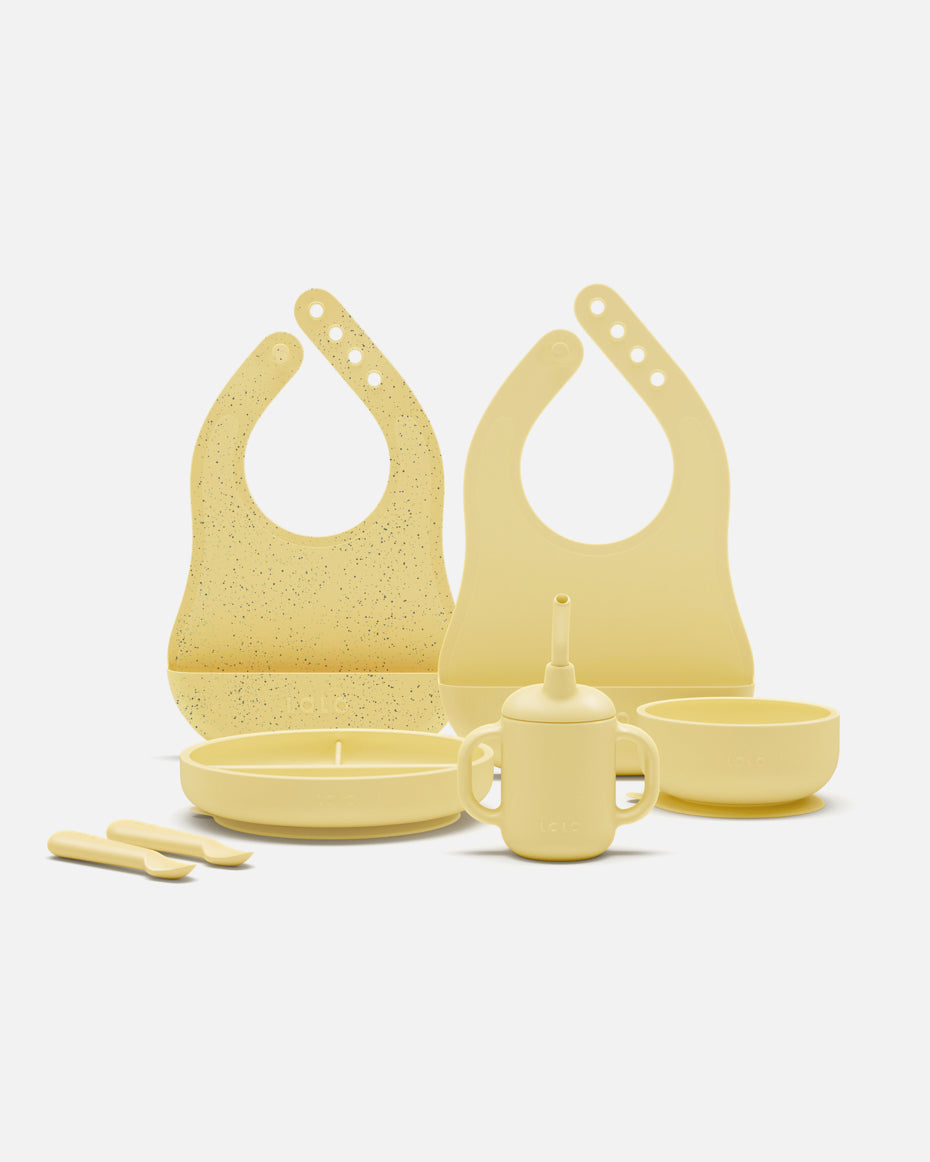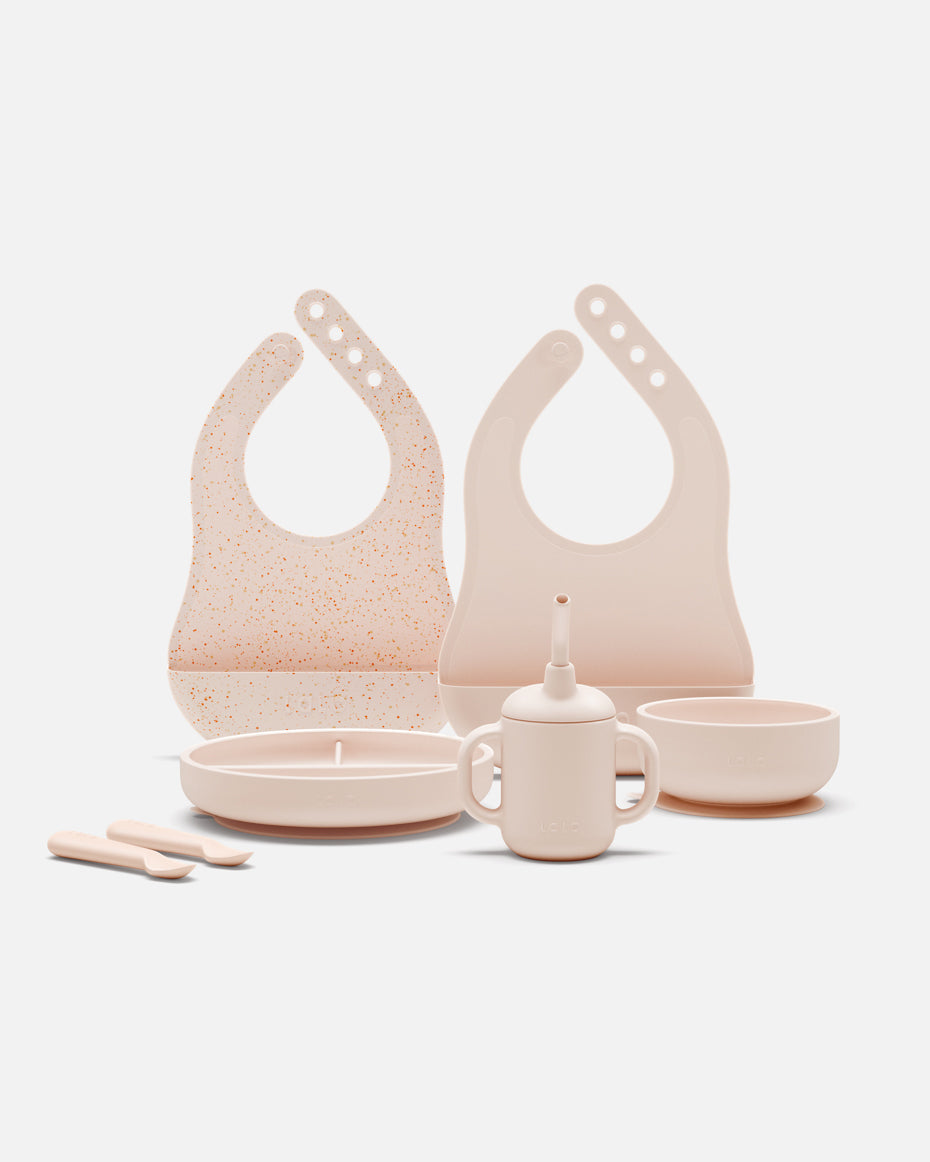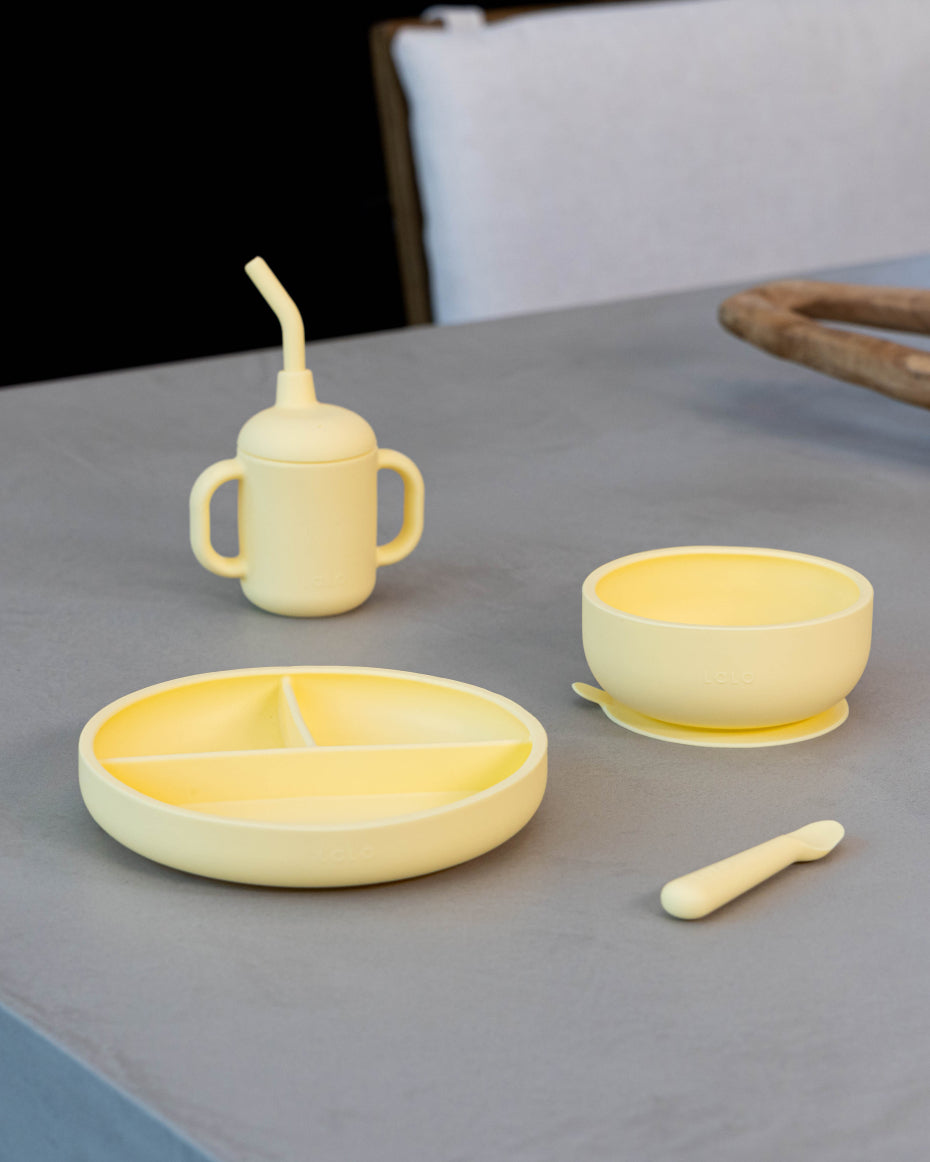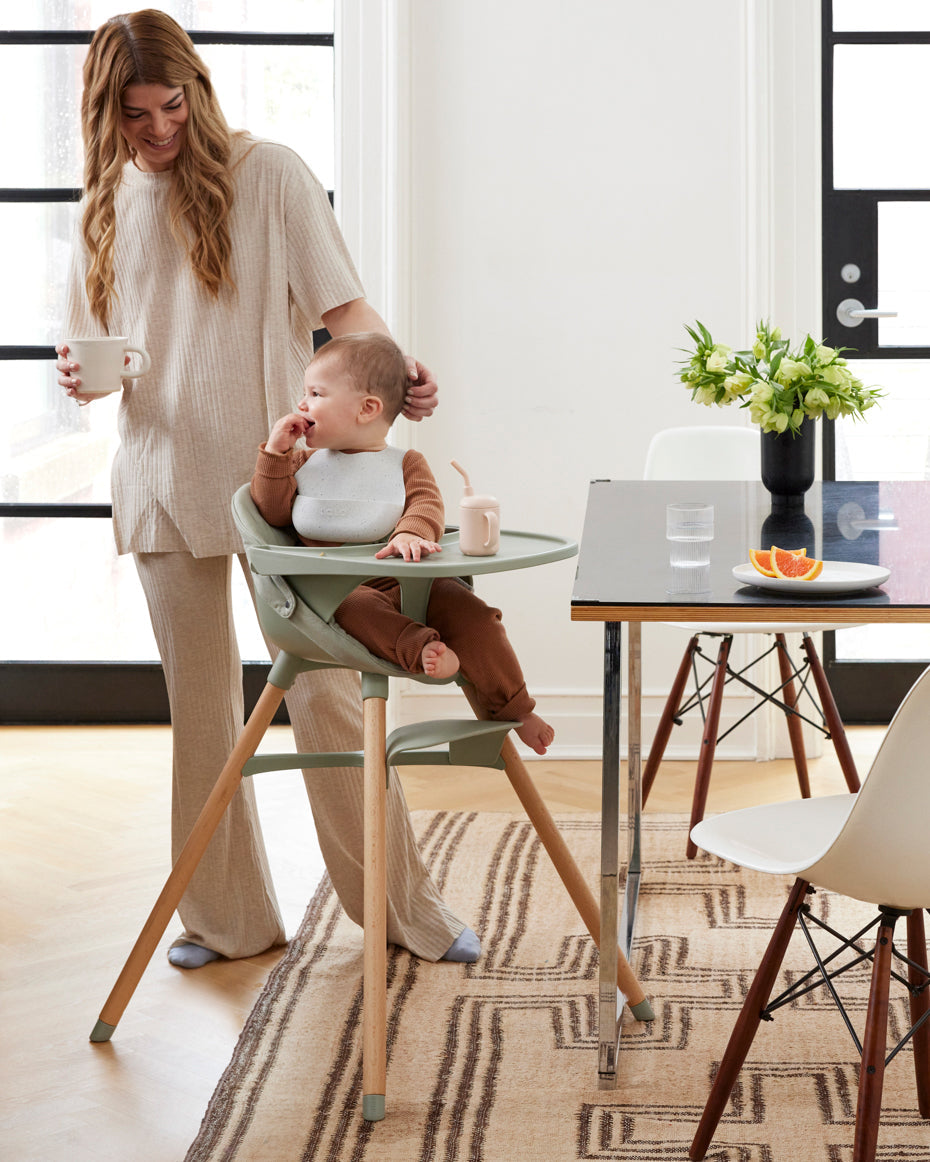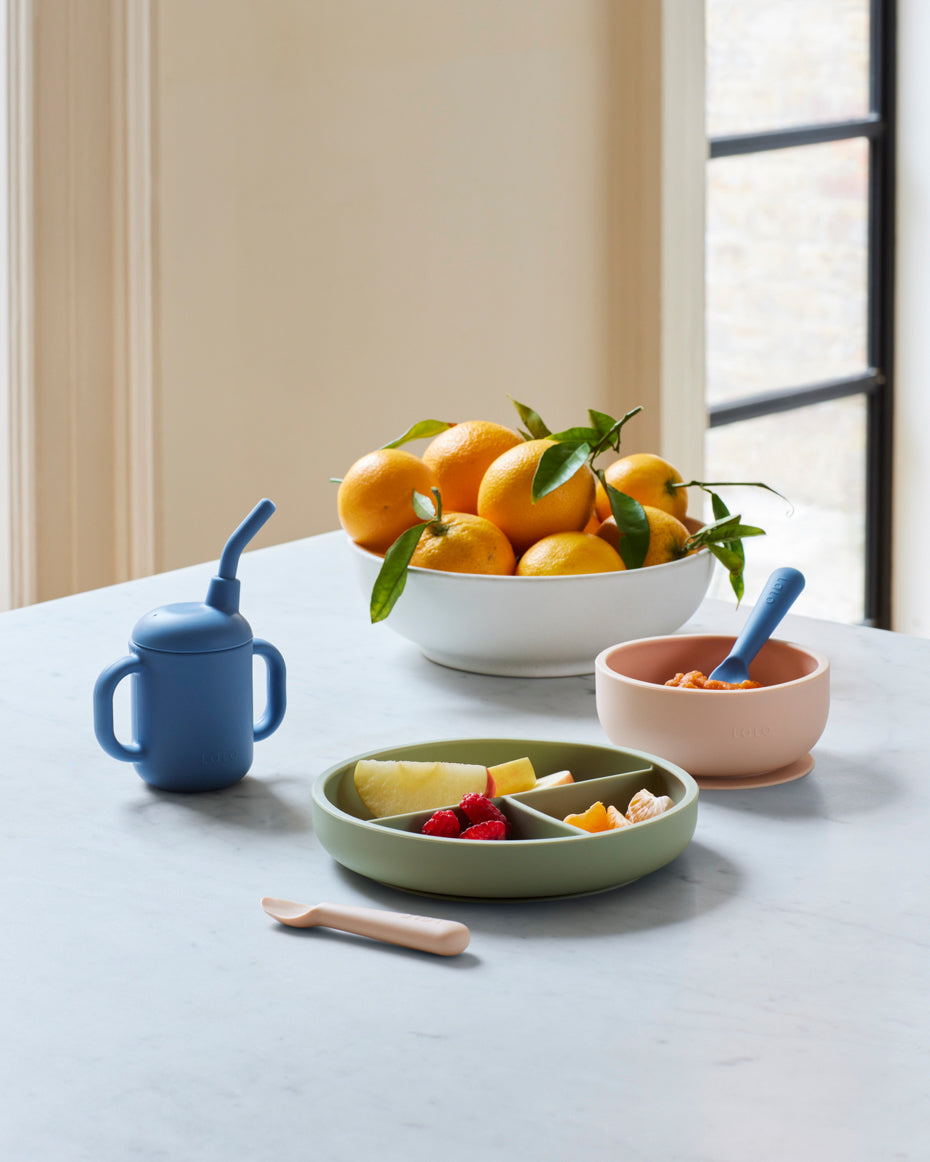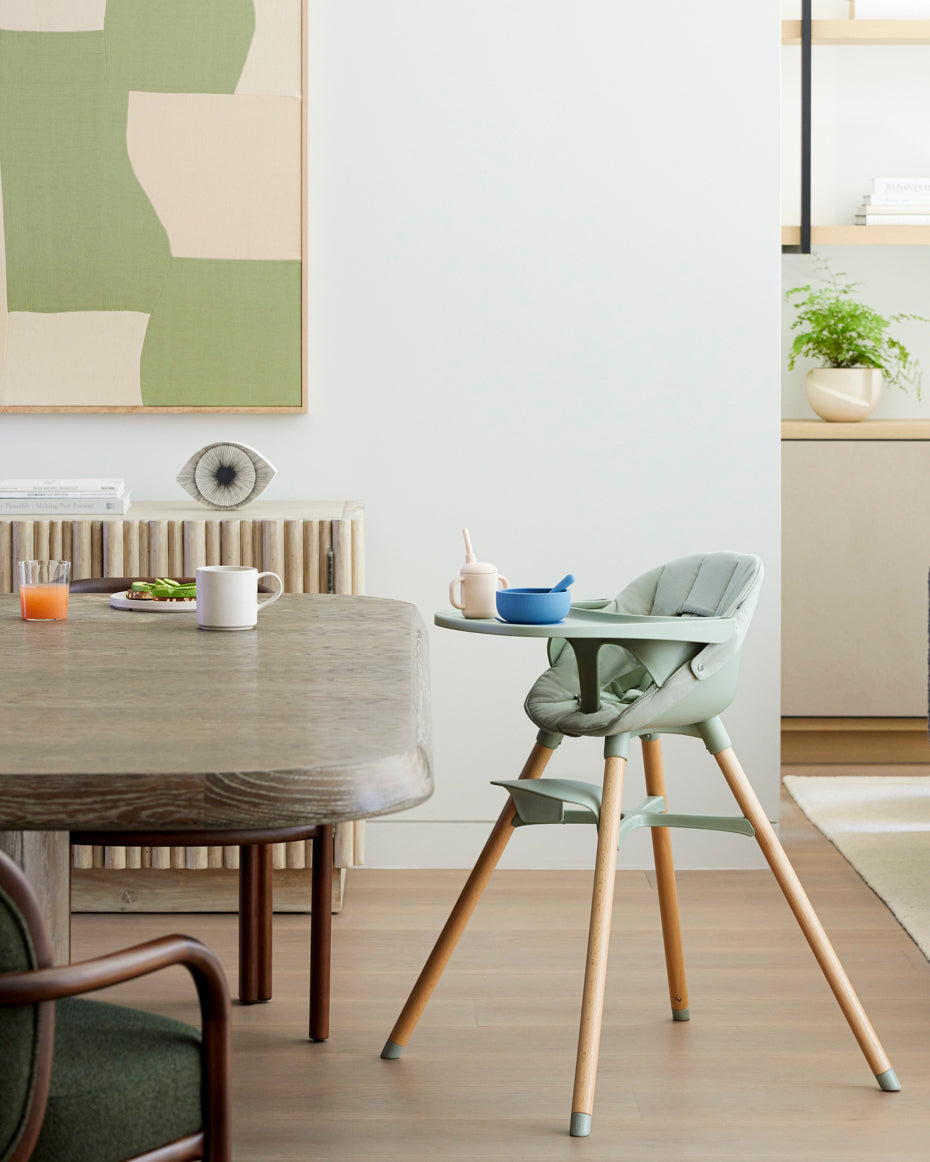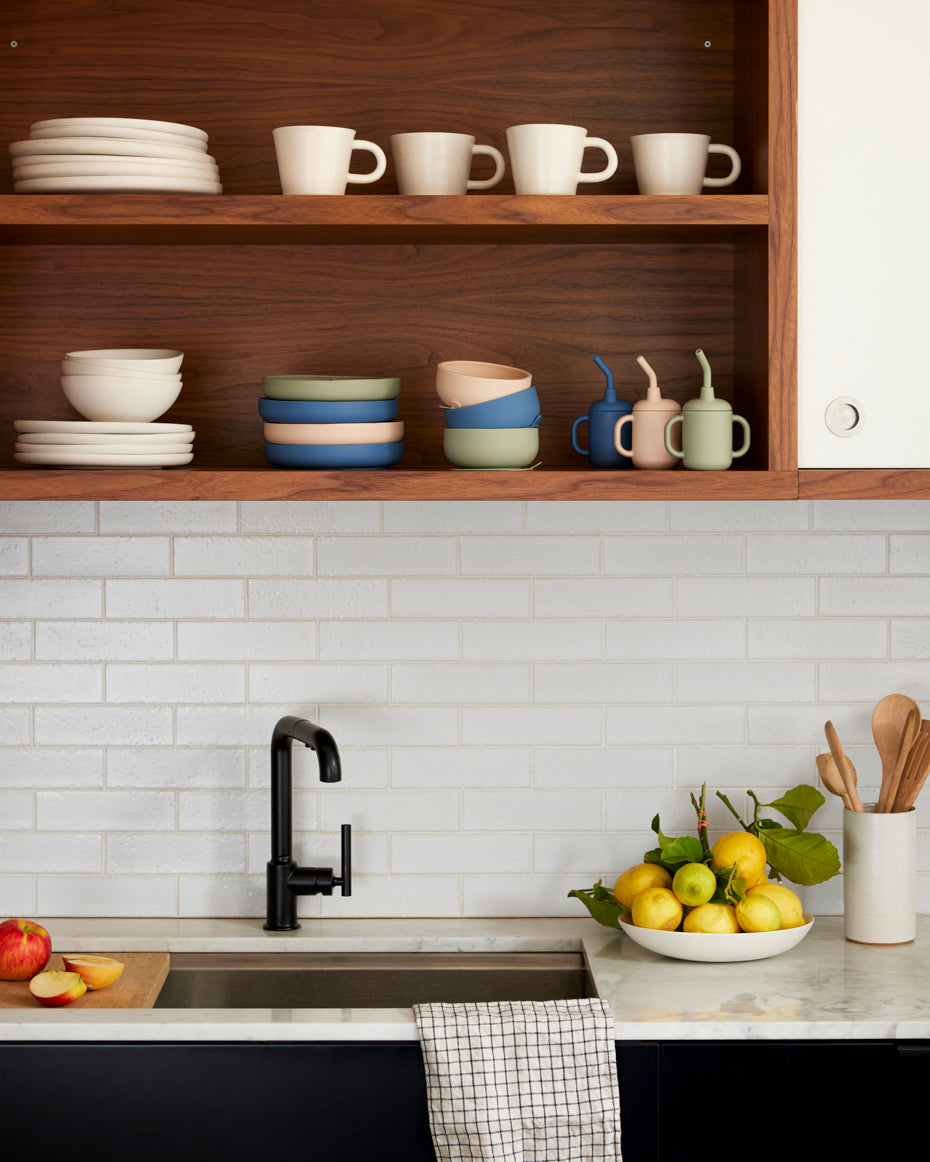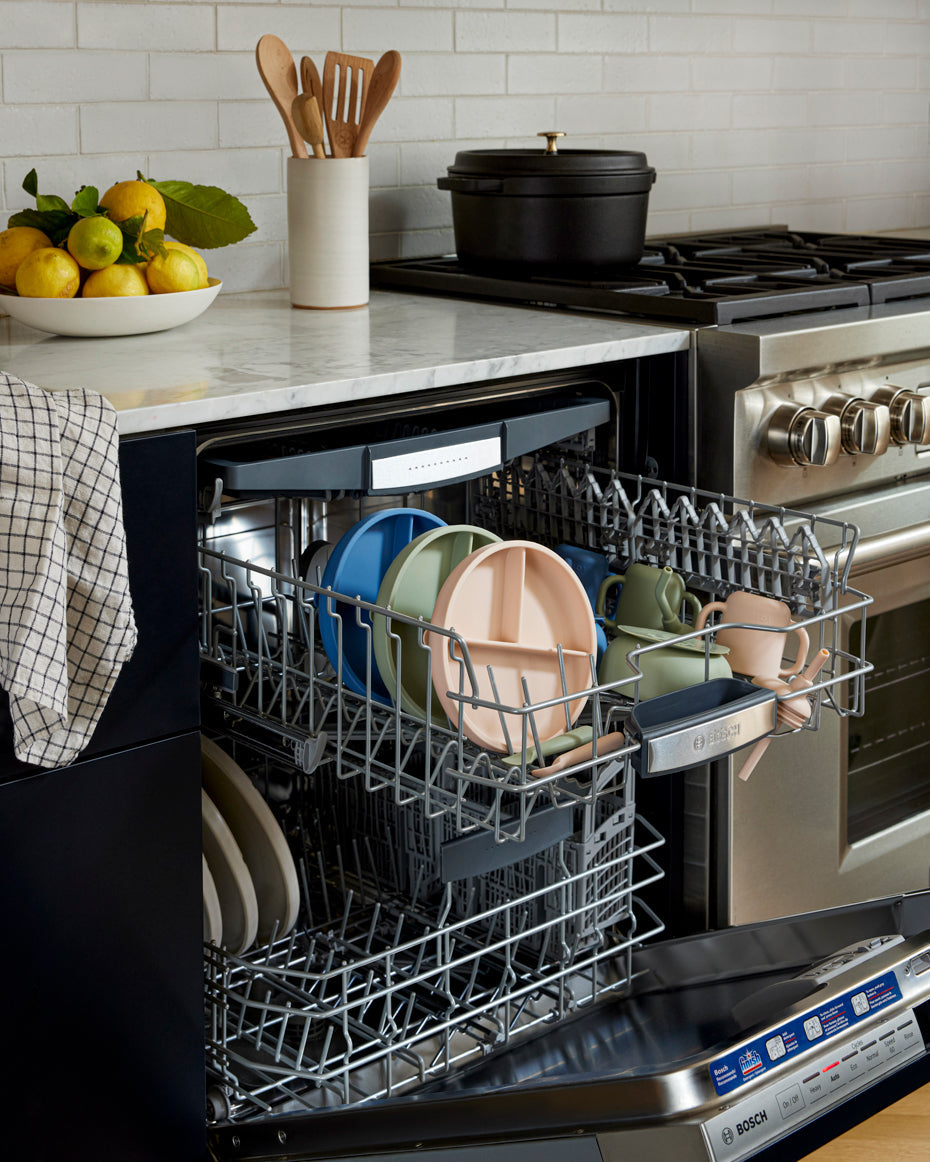 What they're saying about The Chair
Forbes #1 Overall High Chair. "The trifecta of awesomeness: It is versatile, checks the easy-to-clean box and is really good looking."
"This modern-looking chair doesn't stick out in my home like so many other baby gear items. And I love that I'll be able to use it as a toddler chair once my baby gets a bit older."
"This sturdy high chair with a simple-to-clean tray will easily match any parent's existing home décor."
"This high chair is comfortable for both the little one sitting in it and the adult trying to sneak some sweet potatoes in his mouth. It also shrinks down to a play chair as the baby grows. And who doesn't love a twofer?"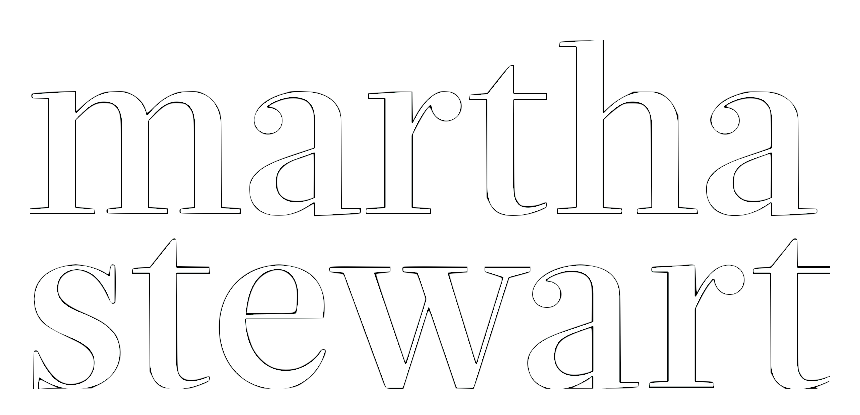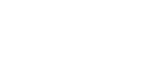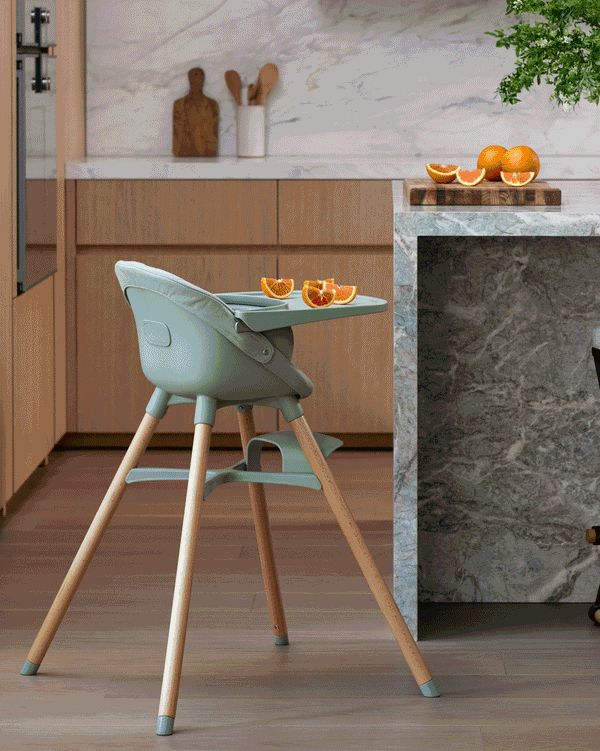 A high chair with boosted functionality. (Literally.)
A high chair with boosted functionality. (Literally.)
The Chair easily adapts to fit your little one's needs. Use the high chair setting for younger babies starting solids, and convert it into a booster seat (conversion kit sold separately) to give them a seat at the table.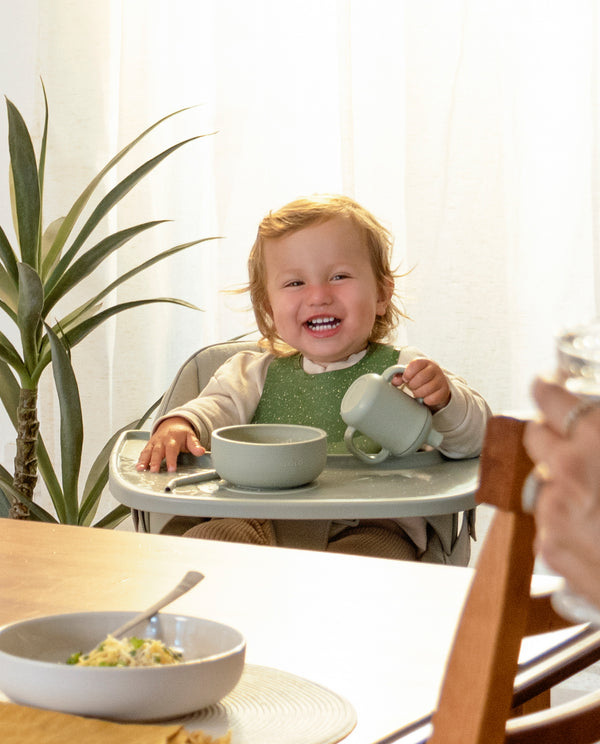 The perfect bundle for starting solids.
The perfect bundle for starting solids.
A bundle of feeding accessories that will take the stress off your plate and keep the sweet potatoes on theirs. Even better, everything is dishwasher safe!